What if someone told you that the some of the best Indian food in the world, can actually be found in Dubai. Yes, this is true. Dubai is home to a sizeable Indian population, and the city also sees many tourists from India. To cater to them, many Indian restaurant businesses opened up. These restaurants grew and now serve some of the most delicious Indian food.
Here are the 10 best Indian restaurants in Dubai you should check out.
1.Asha's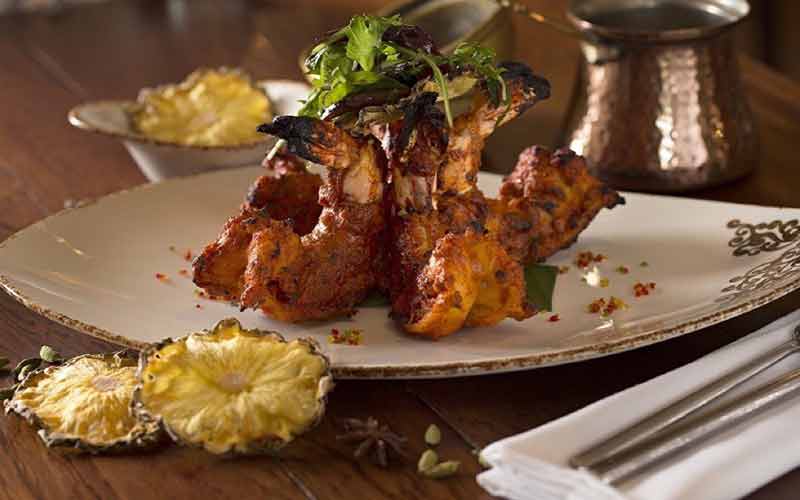 In Hindi, 'Asha' means hope, but you don't need to hope the food is good, because it is better than good, it is great. Asha is considered to be the best Indian restaurant in the city. It has beautiful, welcoming interiors, superb atmosphere and food to die for.  Asha is famous for their kebabs, and draws in huge crowds every day of the week. Though it is slightly on the expensive side, but a meal here is completely worth it.
Also Check Out : Best Romantic Restaurant in Dubai 
2.Ashiana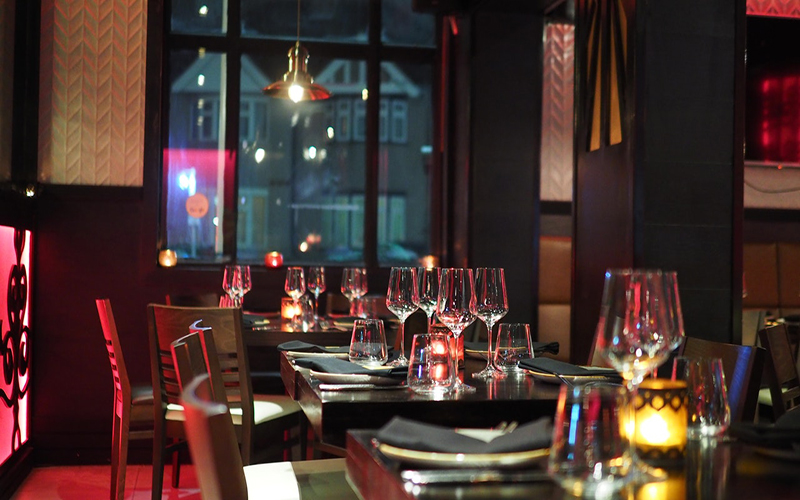 Close on the heels of Asha is Ashiana. Part of Sheraton Dubai, this fine-dining restaurant is about the food and the ambiance. There's beautiful music playing and the interiors will make you feel like you are in the home of Indian royalty. Ashiana is famous for Murg Ashiana and lamb soup that draws people from all over Dubai. It is must-try if for all Indian food lovers.
3.D'fusion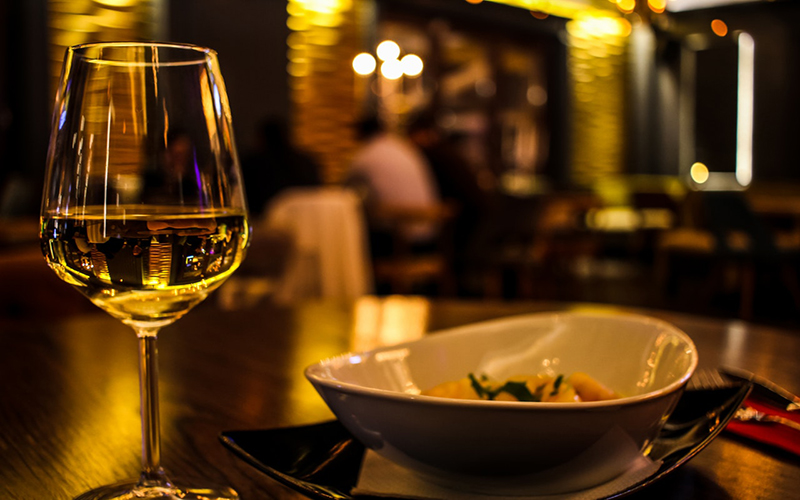 As the name of the restaurant makes it clear, D'fusion is all about fusion. At the restaurant, many famous Indian dishes are fused with western cuisines and cuisines from the far east. The result is fusions dishes that have been drawing the whole city and tourists to its doors. You should try the sushi biryani, it is the most awesome fusion dish. For those who are wary of the fusion food, there's also a regular menu full of traditional fare. This is food is just as good.
4.Delhi Darbar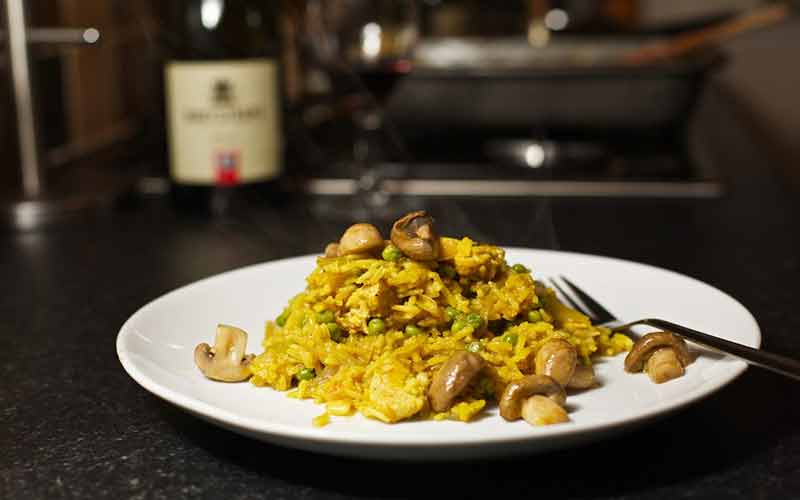 Cheap, fast and delicious, that's what Indian food is about, and all this is perfectly captured by Delhi Darbar. Located in Al Karama, Delhi Darbar is always packed with people wanting to enjoy the authentic spicy food of Delhi. Chicken tikka masala, palak paneer, and malai kofta are the most famous dishes here. Delhi Darbar is not about the ambiance or decor, it is purely about the food.
5.Aangan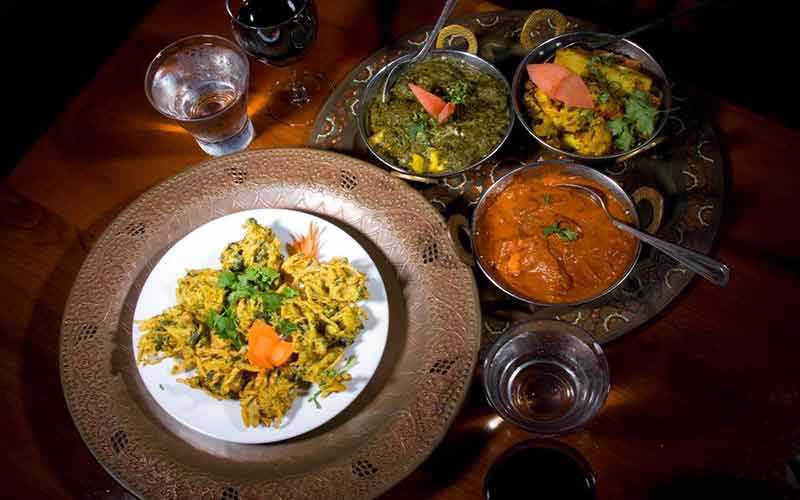 Located at the Dhow Palace Hotel, Aangan is an award-winning restaurant that is also frequented by non-Indians. The tandoori dishes, curries, and the Indian platter are the favorites of patrons and the restaurant only keeps growing in popularity. You must eat here when you are in Dubai.
6.Dakshin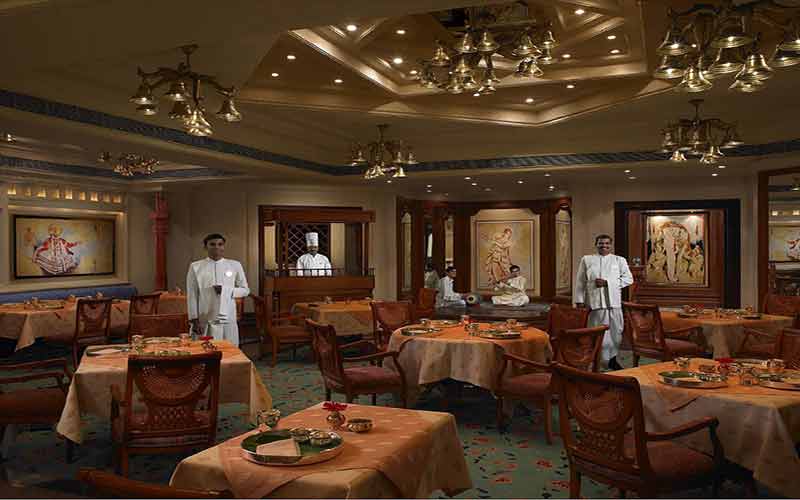 This is a place for biryani lovers. 'Dakshin' means South in Hindi, but Dakshin brings to you a wide array of both, South and North Indian dishes. They are famous for their biryanis, dosas, and curries. The ambiance is good too with Carnatic music playing in the background. You will feel like you are in a classy restaurant in South India. Dakshin is a part of the Lotus Hotel.
Also Check: Raindrops – A Pet Friendly Luxury Resort in Wayanad
7.Options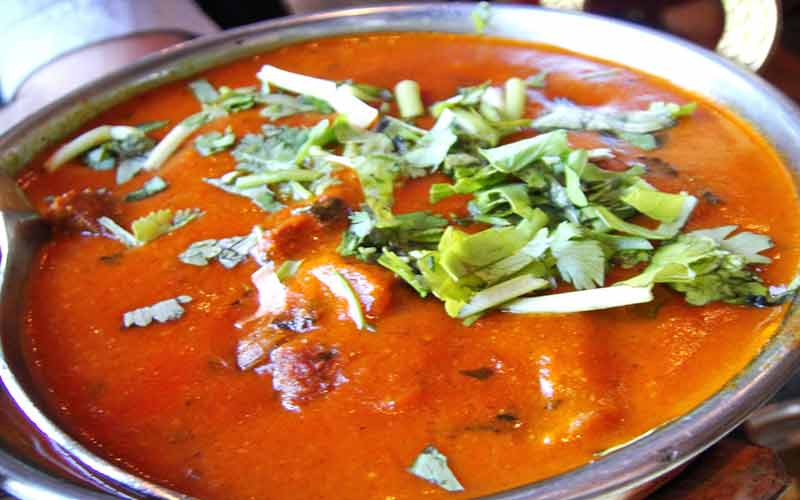 Sanjeev Kapoor is a famous Indian celebrity chef, and Options, located on Sheikh Zayed Road, is owned by him. The hotel is run by chefs trained by the man himself. This place is the Mecca for delicious food. It is one one of those must-visit India restaurants. The best dishes to order here are Shaahi Murgaa and Shaahi Paneer.
8.The Bombay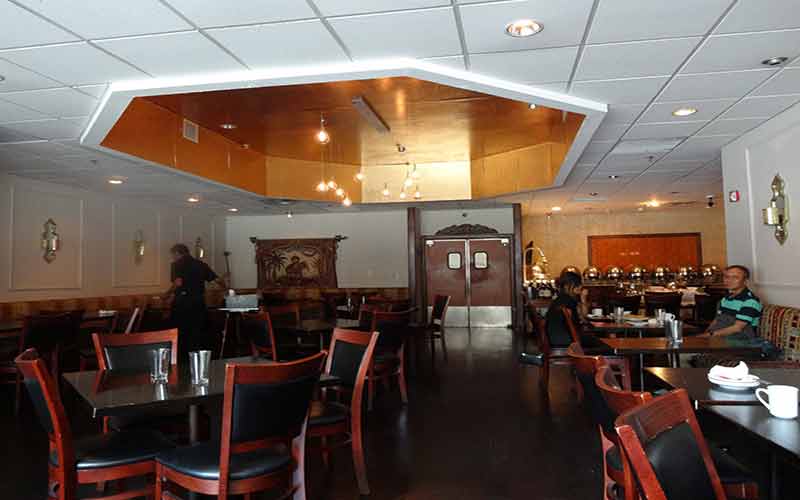 The Marco Polo Hotel invites you to enjoy amazing Indian food at The Bombay. There's a live band playing Indian music which only adds to the great atmosphere. It is frequented by Dubai's sizeable Indian population and continues to grow in popularity. The fish tikka is the most popular dish, but the tandoori entree is something you should try.
9.Sai Dham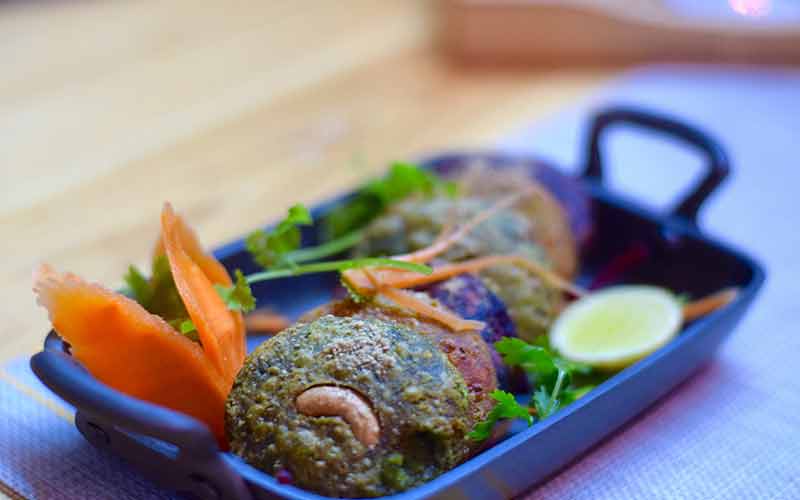 If you are looking for pure vegetarian food, Sai Dham is the place to be. The food here is prepared in a 'satvik' manner, which means all the ingredients are low on spice and easy to digest. They are also prepared without onions and garlic. Despite all this, the food is absolutely delicious and highly recommended.
10.Handi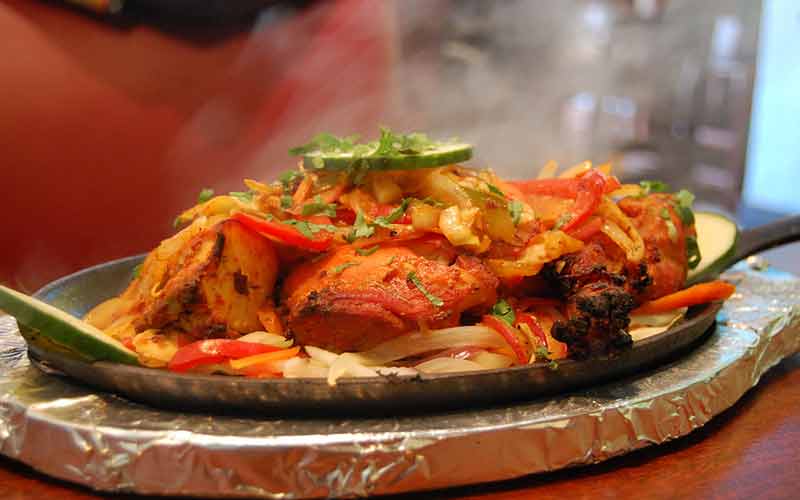 Live music, warm, friendly staff, and delicious food, what more could you want in a restaurant. Handi is quite popular and gaining fame with each passing day. Their chicken preparations are some of the best in the world, and you have to try it if you love Indian food. Handi will definitely become your absolute favorite.
Indian food is popular the world over, and Dubai is a culinary paradise, has some of the best Indian restaurants. So, if you are a fan of this food, be sure to visit any of them.