It can be challenging to choose a gift for your dad's birthday, especially when you want to give him something unique, practical, and interesting. Fortunately, there are many Dad gift options in Dubai that can make his day special and show him how much you care. In this article, we will explore 15 gift ideas that are perfect for dads of all ages and interests. For a more personalized touch, consider getting him a gift certificate from xpresent, where he can choose from a wide variety of gifts that cater to his interests and preferences.
A. Gift Ideas for Active Dads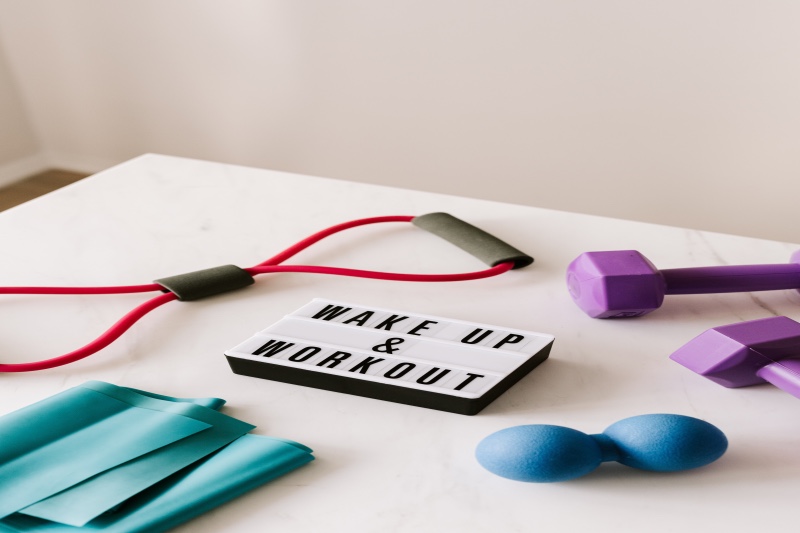 If your dad loves to stay active, these gift ideas will help him stay fit and healthy.
Hiking Backpack
A hiking backpack is not just any ordinary bag. It is designed specifically to meet the needs of outdoor enthusiasts, particularly dads who love to explore the great outdoors. With its roomy compartments, padded straps, and hydration system, a hiking backpack can accommodate all the essential items needed for a day-long adventure. Padded straps ensure comfort even with a heavy load, while multiple compartments offer ample space for organizing gear. The hydration system allows dads to stay hydrated on the go, making their hikes more enjoyable and safe. Overall, a hiking backpack is an excellent gift for any outdoorsy dad. There are wonderful off-road activities in Dubai to get the best use of this gift.
Fitness Tracker
A fitness tracker is a fantastic tool for dads to monitor their daily physical activities, such as counting steps, tracking calories burned, and monitoring heart rate. The right tracker can help your dad achieve his fitness goals by selecting features that match his fitness level and objectives. For instance, a high-performance tracker may be more suitable for athletic dads looking to push their limits, while a simpler one may be ideal for those new to fitness. With its advanced technology, a fitness tracker is an excellent gift that can help your dad stay motivated, focused, and on track towards a healthier lifestyle.
Personalized Golf Balls
Personalized golf balls can make for a meaningful and useful gift. Adding his initials, favorite team logo, or a witty message can make the balls unique and personalized. Personalized golf balls not only add a touch of style to his game but can also make it easier for him to identify his ball during play. With a wide range of customization options available, you can create a truly special gift that your dad will treasure on the course for years to come.
Running Shoes
Running shoes can make for a practical and thoughtful gift. When selecting shoes, look for features like good support, cushioning, and durability to ensure that they can withstand the wear and tear of frequent use. Additionally, you might consider getting custom orthotics for added support and comfort. Customized orthotics can help alleviate any foot-related problems, such as flat feet, plantar fasciitis, or overpronation. With the right shoes and custom orthotics, your dad can enjoy a comfortable and injury-free running experience.
B. Gift Ideas for Tech-Savvy Dads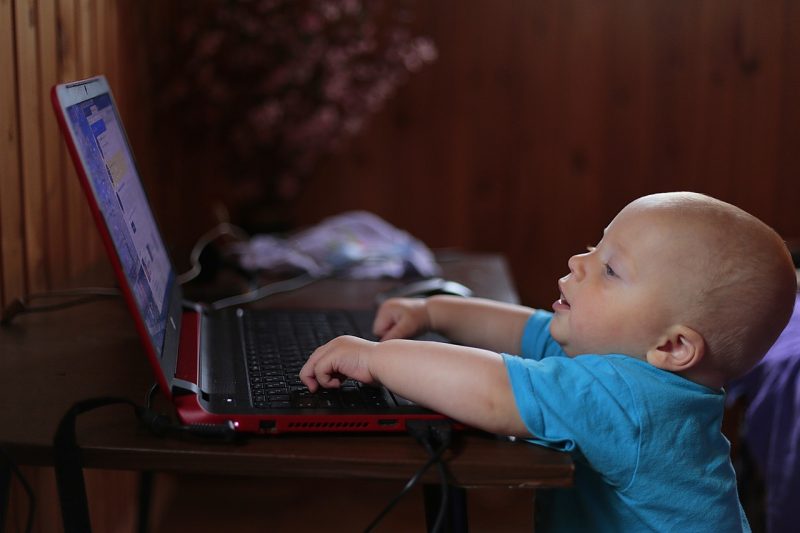 If your dad loves gadgets and technology, these gift ideas in Dubai will keep him entertained and connected.
Wireless Earbuds
Wireless earbuds are an essential accessory for dads who love to stay connected and tech-savvy. When shopping for earbuds, prioritize features like noise-canceling technology to block out background noise and ensure a clear listening experience. Additionally, look for earbuds with long battery life, so your dad can enjoy music, podcasts, or phone calls for an extended period without needing to recharge. Good sound quality is also essential, so your dad can appreciate the full range of sound in his favorite music. With the right pair of wireless earbuds, your dad can enjoy his favorite tunes or podcasts on the go, no matter where he is.
Smartwatch
A smartwatch is a fantastic gift for dads who want to stay connected and track their fitness goals. When selecting a watch, look for features like GPS, heart rate monitoring, and a long battery life. GPS is a must-have for tracking outdoor workouts, while heart rate monitoring helps ensure that your dad is exercising at the right intensity. With a long battery life, your dad can use his smartwatch all day long without worrying about recharging. Additionally, a smartwatch can help your dad stay connected to important notifications and calls, even when he's on the move. Overall, a smartwatch is a versatile and useful gift that your dad will appreciate.
Portable Charger
A portable charger is a practical and useful gift for dads who are constantly on the move. With a portable charger, he can keep his phone, tablet, or other devices charged even when he's away from an outlet. This ensures that he always stays connected, whether he's traveling for work or enjoying outdoor adventures. A portable charger is also compact and lightweight, making it easy to carry in a backpack or briefcase. With its convenience and versatility, a portable charger is an excellent gift that your dad will appreciate and use for years to come.
Virtual Reality Headset
A virtual reality headset is a fun and exciting gift for dads who love gaming and technology. When selecting a headset, prioritize comfort, and compatibility with his device. Look for a headset with adjustable straps, breathable materials, and a comfortable design to ensure a comfortable experience. Compatibility with his device is also important, so make sure to check the headset's requirements before purchasing. With a virtual reality headset, your dad can immerse himself in thrilling games and experiences, making for a unique and memorable gift that he'll love.
C. Gift Ideas for Handy Dads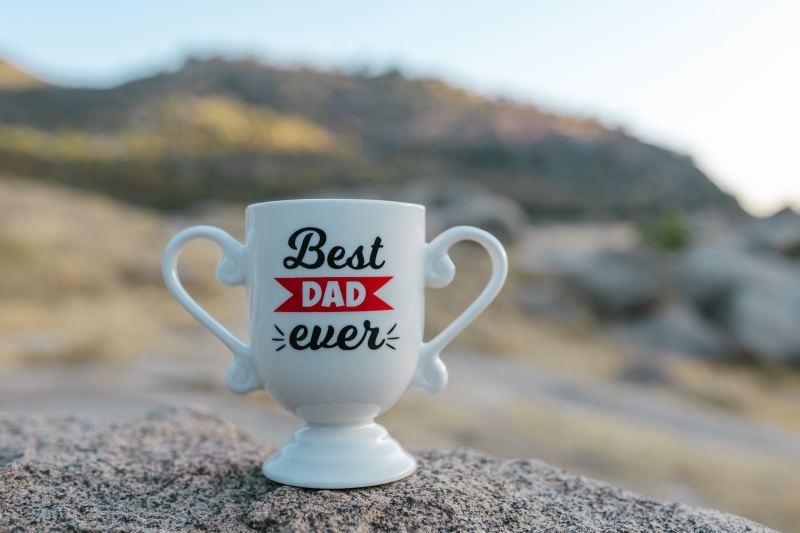 If your dad loves to work with his hands and fix things around the house, these gift ideas are perfect for him.
Multitool
A multitool is a versatile and practical gift for dads who are handy and love to tackle DIY projects. A multitool can be used for a variety of tasks, including cutting, sawing, and screwing. When shopping for a multitool, look for one with multiple functions and a durable design. A multitool with pliers, knives, screwdrivers, and other handy tools is ideal for most tasks. Additionally, a durable design ensures that the tool can withstand tough conditions and last for years. With a multitool, your dad can handle any job with ease and efficiency, making it a gift that he'll appreciate and use regularly.
Tool Kit
A tool kit is a practical and useful gift for dads who enjoy fixing things around the house. When shopping for a tool kit, look for one with a variety of tools, including a hammer, screwdrivers, pliers, and other essential tools. A complete set ensures that your dad has everything he needs to tackle any project. Additionally, look for a kit with a durable carrying case, making it easy to store and transport the tools. With a tool kit, your dad can take on any DIY project with confidence, making it a gift that he'll appreciate and use regularly.
Work Gloves
Work gloves are a practical and thoughtful gift for dads who love to work on DIY projects. When shopping for work gloves, look for ones that are durable and provide good grip and protection. Gloves made from materials like leather or synthetic materials are great for providing protection against cuts, abrasions, and other injuries. Additionally, gloves with a good grip can help your dad handle tools and materials more easily. With a pair of high-quality work gloves, your dad can work on his projects with comfort and safety, making it a gift that he'll appreciate and use regularly
Utility Cart
A utility cart is a practical and versatile gift for dads who need to move tools, materials, or supplies around the house or yard. When shopping for a utility cart, look for one with sturdy wheels and a spacious storage compartment. A sturdy cart can handle heavy loads and rough terrain, making it easy for your dad to move tools and materials around without straining his back or carrying heavy loads. Additionally, a spacious storage compartment provides plenty of room for tools, equipment, and other supplies, keeping them organized and easily accessible. With a utility cart, your dad can tackle any project with ease, making it a gift that he'll appreciate and use regularly.
D. Gift Ideas for Foodie Dads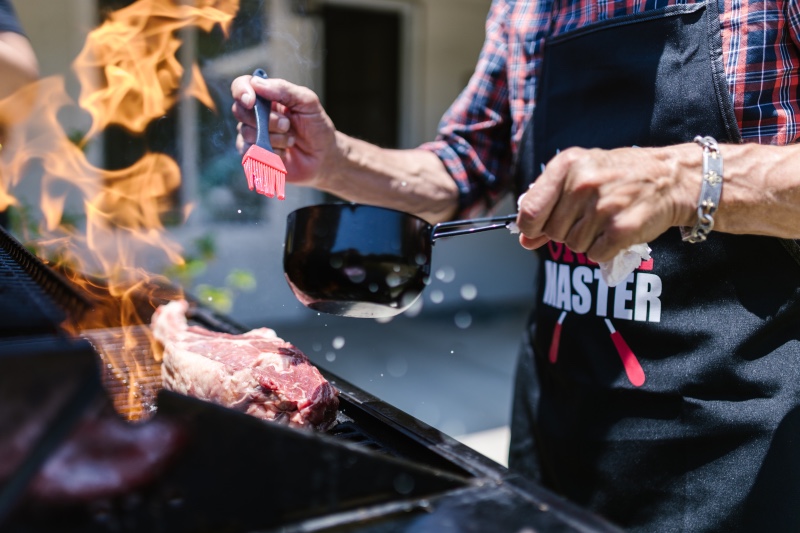 If your dad loves to cook, grill, or experiment with new recipes, these gift ideas are perfect for him.
BBQ Grill Set
A BBQ grill set is a great gift for dads who love to grill and cook outdoors. Look for a set with high-quality utensils, including tongs, spatula, fork, and basting brush. You can also consider getting him a set with a carrying case for easy storage and transport. This gift will surely impress your dad and enhance his grilling experience. Or, take him to one of the best places to eat fired chicken in Dubai.
Coffee Subscription
Сoffee subscription can be a unique and practical gift. Look for a subscription that delivers high-quality coffee beans from different regions around the world. This will allow him to try new and exciting flavors and enjoy a fresh cup of coffee every morning. You can choose the frequency of delivery and customize the subscription to your dad's preferences. This gift is perfect for coffee connoisseurs and will surely make his day.
Sous Vide Cooker
A sous vide cooker is a unique and innovative gift for dads who love to experiment with cooking techniques. It allows precise temperature control and can help cook meat, vegetables, and other dishes to perfection.
Conclusion
Choosing the perfect gift for your dad's birthday can be challenging, but it doesn't have to be. By considering his interests, hobbies, and needs, you can find a gift that is unique, practical, and thoughtful. From fitness trackers and wireless earbuds to tool kits and BBQ grill sets, there are plenty of options to choose from. No matter what you decide to give your dad, remember that the most important thing is to show him how much you care.