Dubai is world famous for its non-vegetarian and Arabic cuisine. It is a paradise for non veg lovers, but what about the option for vegetarians? Dubai is filled with various amazing activities and amusements but when it comes to food, it can be quiet a task to find a good vegetarian restaurant.
Here's a list of some fine dining vegetarian restaurants in some of the most accessible locations of Dubai that proves to be a delight for the vegetarians and a great change for the non-veg eaters who opt to go green for a change.
So whether you are a tourist or a resident of Dubai, do checkout these vegetarian eateries for most affordable and filling meals.
Here are 14 Cheap Vegetarian Restaurants in Dubai
1.Rangoli

Famous for all kinds of Guajarati vegetarian and South Indian delicacies, Rangoli is an affordable place to dine in. Try their special Gujarati thali for a fulfilling meal.
Open: All days
Price Range: Budget
Famous for: Guajarati Thali
2.Balaji Bhavan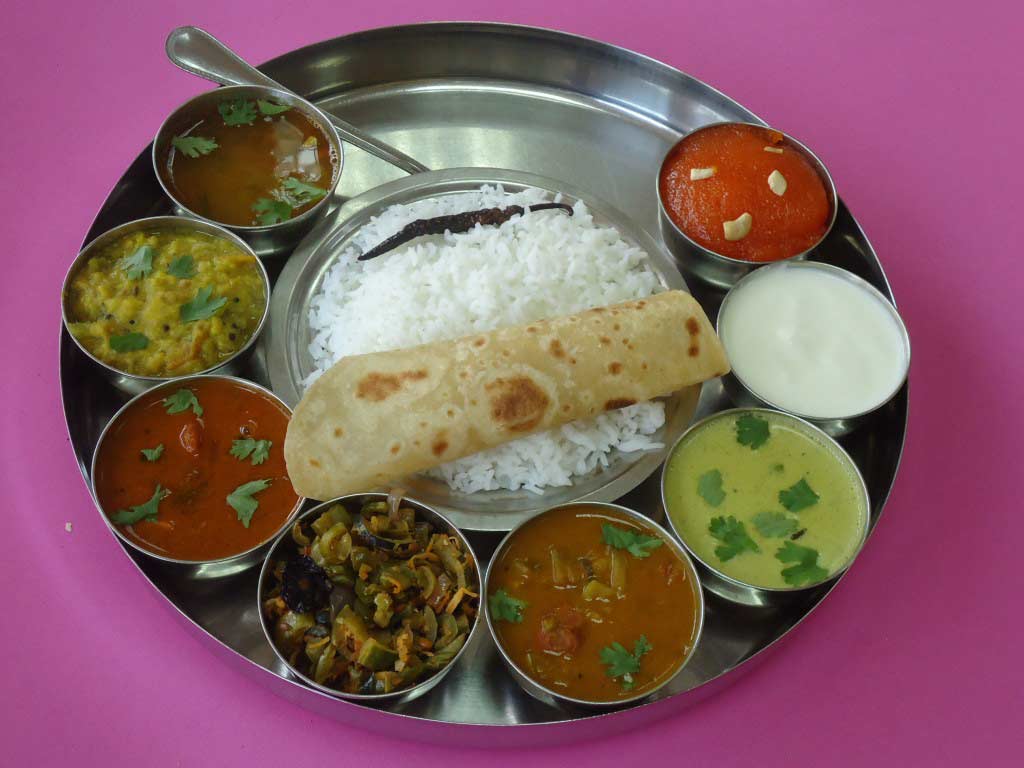 Balaji Bhavan is a popular vegetarian restaurant predominantly serving South Indian, vegetarian, fast food items, and vegan friendly dishes. It also fulfills catering orders, home delivery and take-out.
Open: All days
Price Range: Budget
Famous for: Special veg biryani and South Indian breakfast
3.Bikanervala: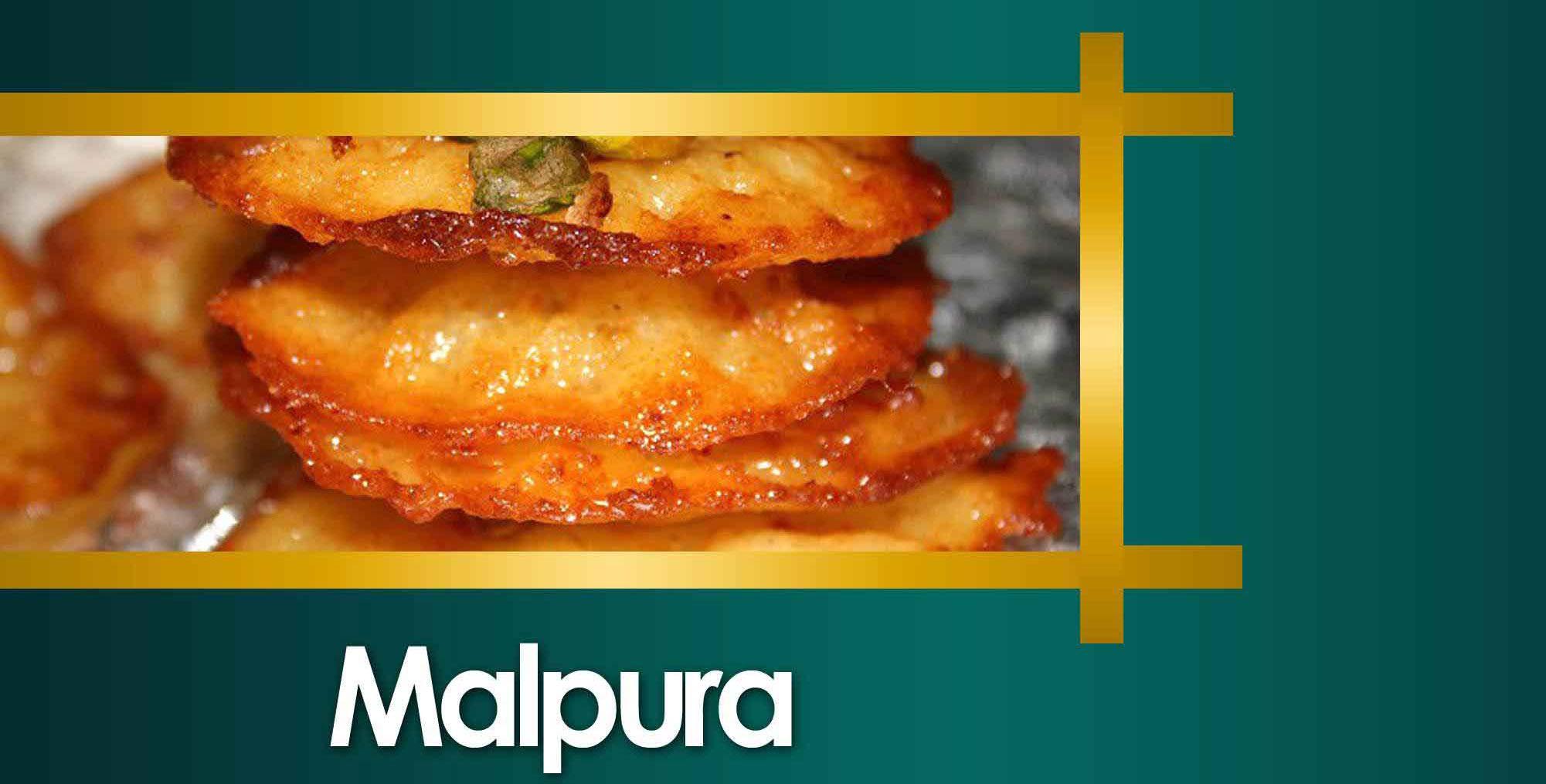 Predominantly a juice bar and a local favorite, the Bikanervala at Al Karama offers Indian vegetarian delicacies too along with some fast food and buffet meals. You can also order a home delivery or take away.
Open: All Days from 9:00am till 12:00am
Price Range: Budget
Famous for: Sweets and Chaat items
4.Woodlands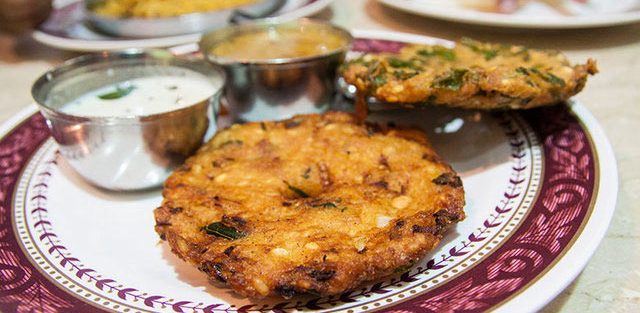 A famous South Indian chain of restaurants in India, they offer all kinds of vegetarian, South Indian delicacies in their restaurant located at Al Karama in Dubai.
Open: All days
Price Range: Budget
Famous for: Dosas
5.Venus Hamba
The Venus Hamba located at Qusais in Dubai offers delicious vegetarian and South Indian items that serve the likes of the taste buds of one and all.
Open: All days
Price Range: Budget
Famous for: Udipi style dishes
6.Govinda's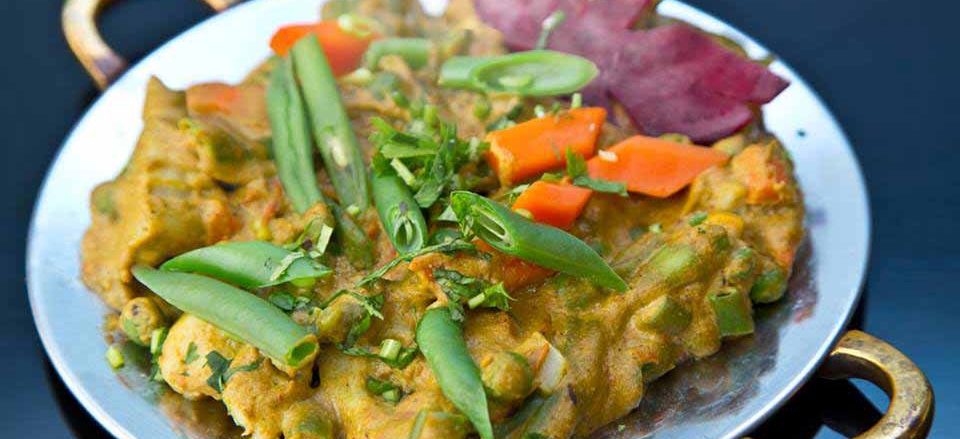 Known for its inexpensive and delectable vegetarian buffet dishes, Govinda's located at Bur in Dubai has cozy interiors and hospitable environment to dine-in.
Open: All days
Price Range: Budget
Famous for: Ice creams and Biryani
7.Haji Ali Juice Centre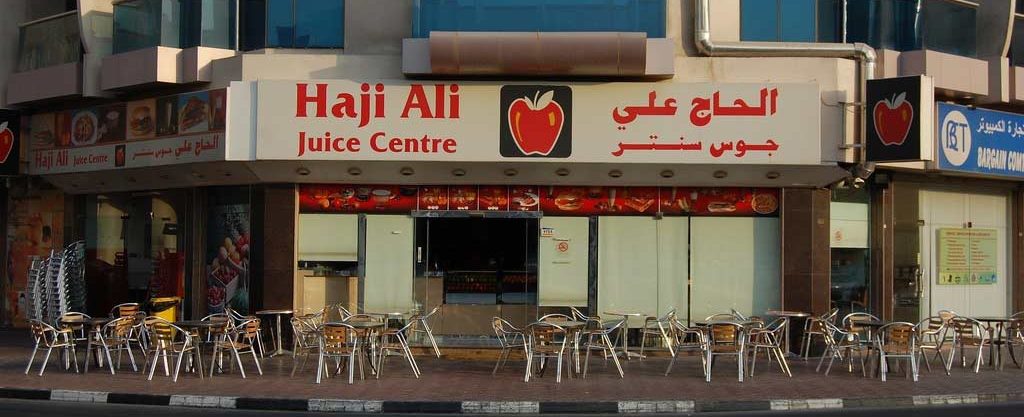 The famous Mumbai Haji Ali juice centre is located opposite Burjuman Centre offering juices and various Indian vegetarian delicacies that perfectly satisfies your hunger anytime, even at 2:30am in the morning.
Open: All days except Friday
Price Range: Budget
Famous for: Sandwiches and Falooda
8.Sivestar Bhavan
Located opposite the busy Meena Plaza in Bur Dubai, the restaurant serves all Indian vegetarian and South Indian delicacies.
Open: All days
Price Range: Budget
Famous for: Breakfast snacks and curries
9.Kamat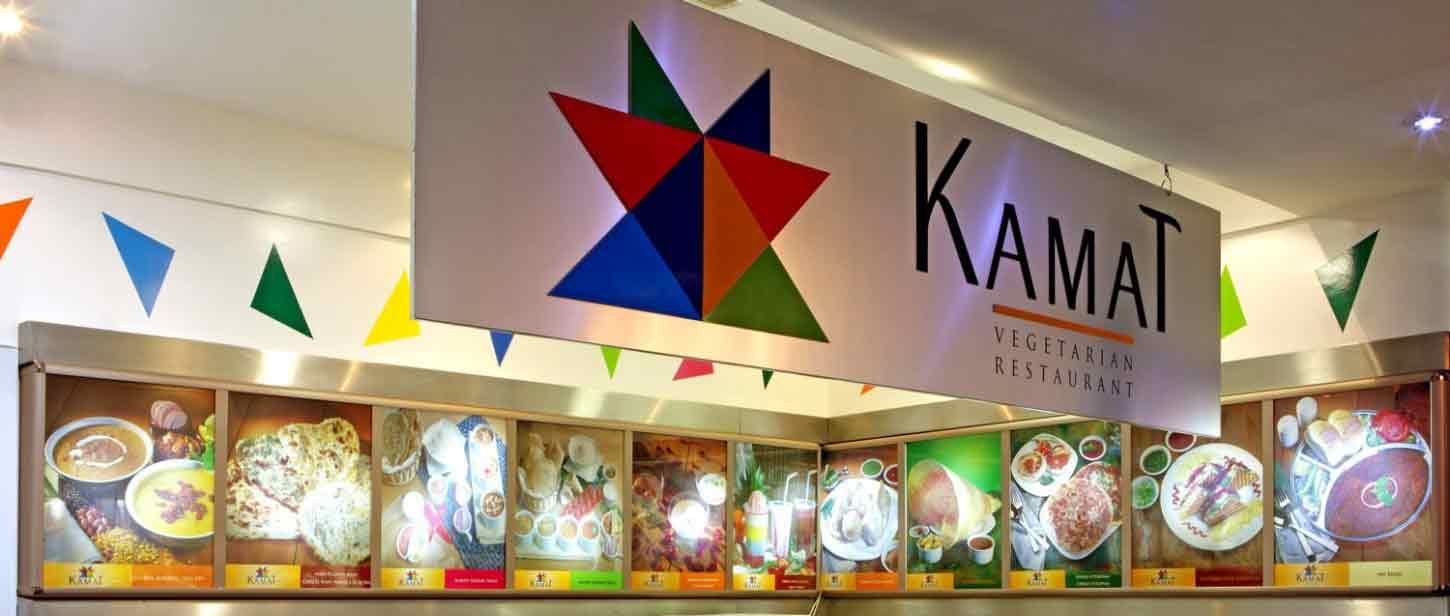 Kamat is located next to the Grand Hotel in Dubai and is a favorite place for vegetarians loving the Indian cuisine. The place serves authentic South Indian and vegetarian delicacies with authentic taste.
Open: All days
Price Range: Budget
Famous for: Vegetarian main course
10.Paratha King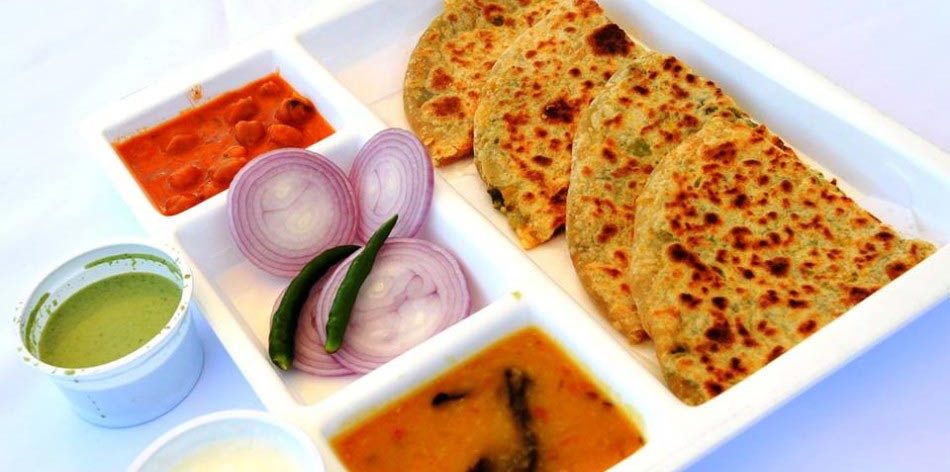 Adding to the famous eateries at the Al Karama Street, the Paratha King offers sumptuous list of different parathas that not only satisfies your hunger but also caters to your taste buds. The place is also great for heavy breakfasts.
Open: All days
Price Range: Budget
Famous for: Varieties of Parathas
11.Royal Garden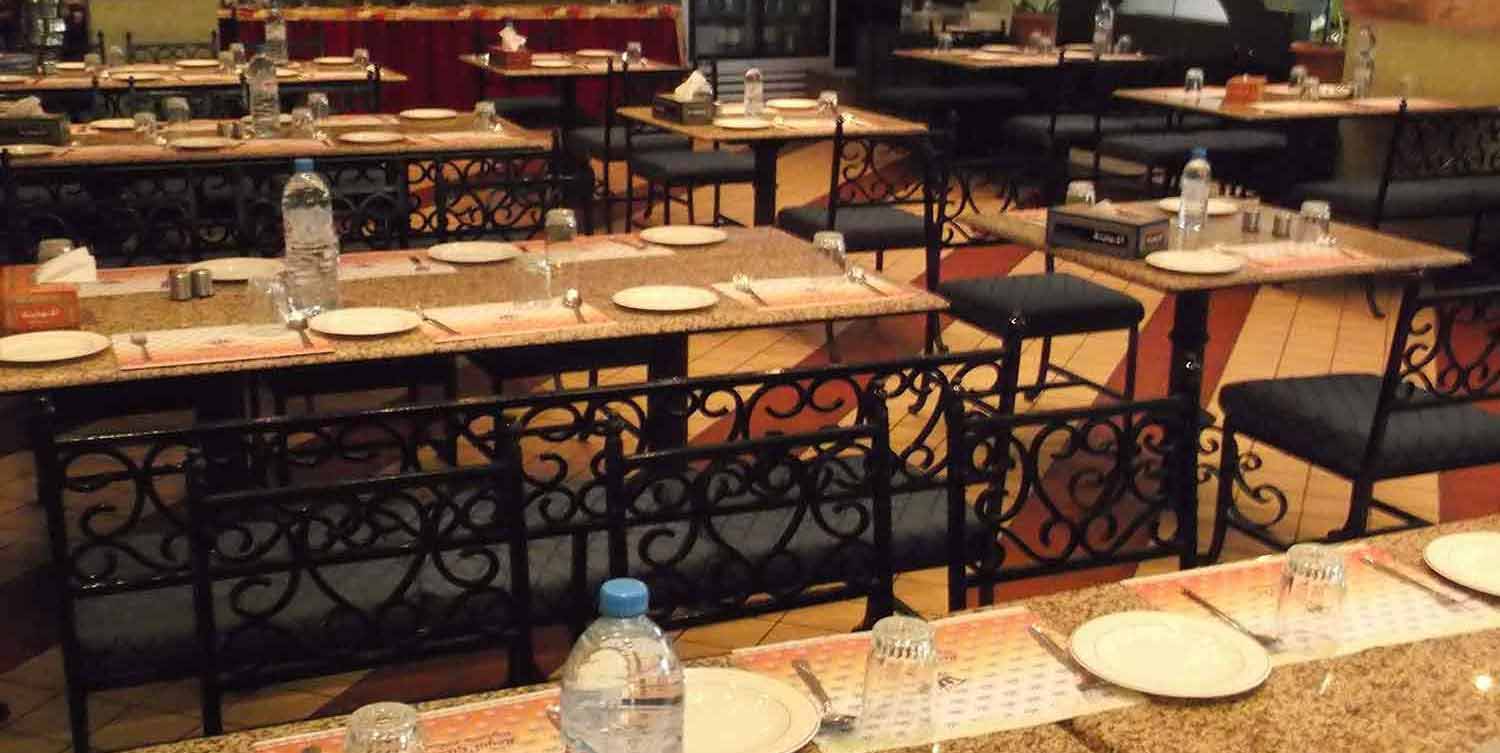 Royal Garden has nice interiors, hospitable staff and a range of Indian vegetarian and South Indian cuisine. Visit it opposite Dubai Pyramid and enjoy a delicious variety of Indian vegetarian food. Don't forget to try their exotic range of dosas.
Open: All days
Price Range: Budget
Famous for: Dosas and north Indian main course
12.Sangeetha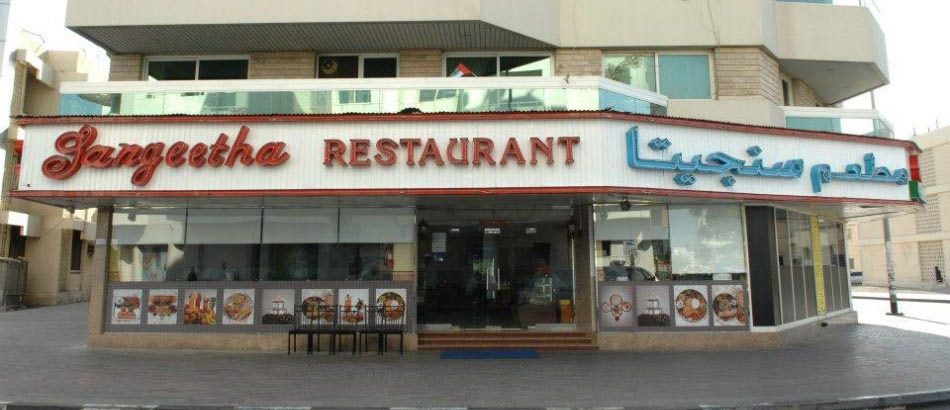 Another delicious South Indian restaurant at Al Karama, Sangeetha serves delicious South Indian along with other vegetarian delicacies. The place is preferred for South Indian breakfast and filter coffees.
Open: All days
Price Range: Budget
Famous for: Tiffin breakfast meals, North Indian thali
13.Shiv Sagar Bur Dubai
Shiv Sagar, a popular Indian restaurant of India located in all the major metros of the country is also one of the preferred places for Indian vegetarian, South Indian and fast food delicacies in the Meena Bazaar area of Bur Dubai.
Open: All days
Price Range: Budget
Famous for: North Indian main course
14.Wagamama
If you are looking for a restaurant that serves world vegetarian cuisine, then Wagamama would be an ideal choice. Beautiful interiors compliment the delicious meal served. It offers both vegetarian and non-vegetarian cuisine along with alcohol options.
Open: All days
Price Range: Moderate
Famous for: World cuisine
Going by the above list, there is definitely no dearth of vegetarian and pure vegetarian restaurants in Dubai. While most of these serve South and north Indian vegetarian cuisine, there are various others like Wagamama who serve other vegetarian world cuisine as well, but most of t6he world cuisine restaurants miss on the affordability factor.
If you are looking for affordable choice of food options, then some busy streets of Dubai like the Meena Bazaar, Al Karama and Bur is no less than an affordable vegetarian's paradise.