Dubai is a mecca for luxury shopping and entertainment, and it has a plethora of activities for youngsters. Various establishments in Dubai cater to the needs of children, ranging from stylish clothing to educational toys and activities.
Here are some of the most fantastic children's stores in Dubai to visit:
Hamleys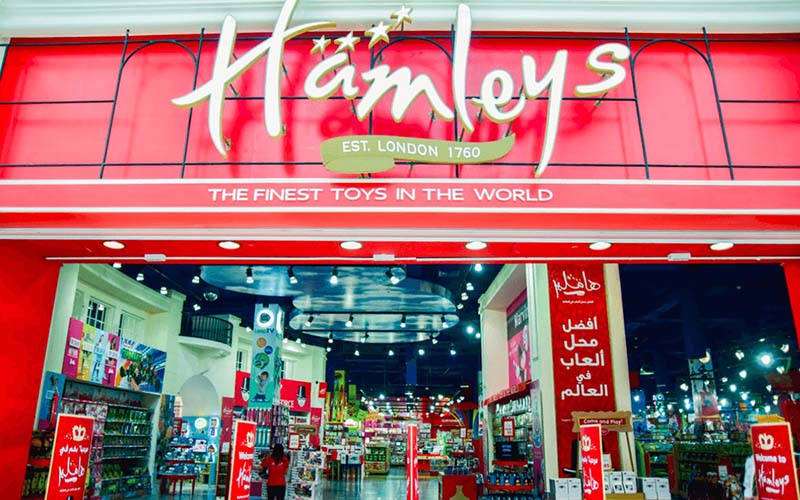 Image Credit: thedubaimall.com/
This legendary toy store is a haven for children and parents. Hamleys is a must-see place for families in Dubai, thanks to its bright and colorful decor. The business sells a wide variety of toys and games, such as action figures, dolls, puzzles, and much more. Hamleys also hosts monthly events and workshops for children, ensuring a pleasant and instructive experience.
KidZania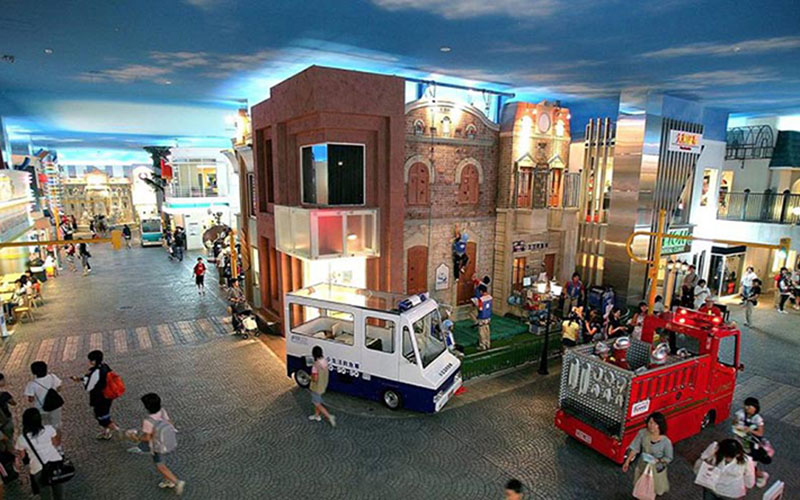 This interactive and educational theme park is intended to offer children with a realistic experience. KidZania has over 100 role-playing exercises that allow children to explore various occupations and learn new skills. The park contains a variety of establishments, including a grocery store, a fire station, a bank, and even a hospital, where children may play various roles and explore their surroundings.
The Toy Store
As the name implies, this is a one-stop shop for toys. The Toy Store has a large selection of toys and games, such as board games, dolls, action figures, and much more. The store also features a section dedicated to educational toys, which are ideal for helping children learn and acquire new skills.
IKEA
IKEA is well-known for its reasonably priced and effective furnishings, and the Dubai location is no different. IKEA sells children's furniture and accessories such as beds, desks, and storage solutions. There is also a separate playing area where children may play and explore while their parents' shop.
The Baby Shop
This establishment is a must-see for parents with small children. The Baby Shop sells a wide variety of baby things, such as apparel, toys, and accessories. The store also offers a maternity area, giving it a one-stop shop for all the necessities of expecting parents.
Early Learning Centre
This store is an excellent option for parents searching for educational toys and activities for their children. The Early Learning Centre provides a variety of toys and games designed to help children learn and develop new skills. The store also offers a department dedicated to children's books, providing many reading selections for young readers.
Mothercare
Mothercare is a popular place for parents with young children. Mothercare sells a wide variety of baby things, such as clothing, toys, and accessories. The store also features a maternity area, making it an excellent choice for expecting parents.
Hobby Center
If your child is interested in remote control Formula One car, planes, helicopters, and small 4-wheel drive vehicles, Hobby Centre is the place to go. The Hobby Centre features RC toys and plane models that work and function much like the real thing. Aside from a vast assortment of RC toys, the Hobby Centre also sells batteries, chargers, covers, turbine engines, fuels, paints, and adhesives. The address: 17th Street, Block B Pastalini Building, Umm Ramool
The Lego Store
The Lego store is one of the best toy shopping options in Dubai. Lego is the world's most well-known construction and interlocking plastic bricks brand. Kids may use Lego bricks to express their imagination and create unique creations. They can build houses, automobiles, and furniture, among other things. Lego is hailed as the "toy of the century" because of its global popularity and limitless creative potential. It can be found at various locations across the city.
Toy for Less
Toys for Less is a low-cost toy store in Dubai that sells a variety of toys, puzzles, and games for children. Toys for Less also has a dedicated online toy store in Dubai where you can select a variety of toys for both boys and girls. Some of the most popular categories are arts & crafts, action figures, remote control toys, preschool toys, and soft toys.
Location: Several locations
Superhero
The Super Hero toy store can be found in The Dubai Mall. This Dubai toy store is recognized for stocking everything from superhero and comic book character toys to accessories. Whether your youngster or teen is a Marvel or DC comics enthusiast, there is something for everyone's favorite superhero.
The Little Things
The Little Things toy store in Dubai has outlets throughout the city, including Dubai Mall and Mercato Mall. Tsume, Funko, Kikkerland, and Toki Doki are popular brands at The Little Things. In addition to toys, the store sells games, gaming consoles, merchandise, clothing, key chains, and purses. The Little Things also operates an online toy store in Dubai that delivers toys and other products to your door anywhere in the UAE.
Location: Several locations
Toy Corner
Toy Corner, in City Centre Me'aisem, is a popular destination for children, offering a wide range of toys for both boys and girls. When children visit the store or browse the online store, they can select their new school bags and toys.
Some categories available at this Dubai toy shop include dollhouses, race tables, cars, and RC toys. Parents are frequently concerned about their children's lack of physical activity. This problem is readily remedied by purchasing outdoor toys for kids in Dubai, such as the Kidkraft Country Vista PlayHouse, the Ainsley Climbing Frameset, swing sets, slide sets, and other outdoor toys.
Location: Me'aisem City Centre
Conclusion
Finally, Dubai provides a wide selection of possibilities for youngsters, with various stores specialized to their needs. In Dubai, there is something for everyone, from legendary toy stores to educational theme parks and dedicated baby boutiques. So, the next time you are in town, stop by these fantastic kids' stores and provide your children with a fun and enlightening experience.