Japan may be a pretty 7,500 kilometers from Dubai, but that doesn't mean aficionados of Sushi have to take a long flight to enjoy their favorite cuisine. While there's no doubt that this global city has got some of the most authentic and stylish Japanese food options in the Middle Eastern world, it can be a bit of problem to decide on what's best. So we're here to help you to get your roll on with these top 10 Sushi restaurants in Dubai.
The 10 Best Sushi Restaurants in Dubai
1. Okku
Opened only in 2009, Okku has blossomed into a highly popular Sushi joint in Dubai, where chefs serve award-winning specialties that infuse genuine Japanese flavors with sophisticated touches. Complemented by impeccable services, the menu features several varieties of Sushi delights, such as Taraba roll enveloped with crunchy crab, fresh raw tuna cuts, flavorsome rock shrimp, and succulent shitake mushrooms – all worth tasting.
Location: With a restaurant and a vivacious bar, it occupies three levels of the opulent H Hotel, which is located a few blocks from Downtown Dubai.
Perfect for: Late night dining & exceptional club experience (thanks to its newly introduced Geisha House)
2. Manga Sushi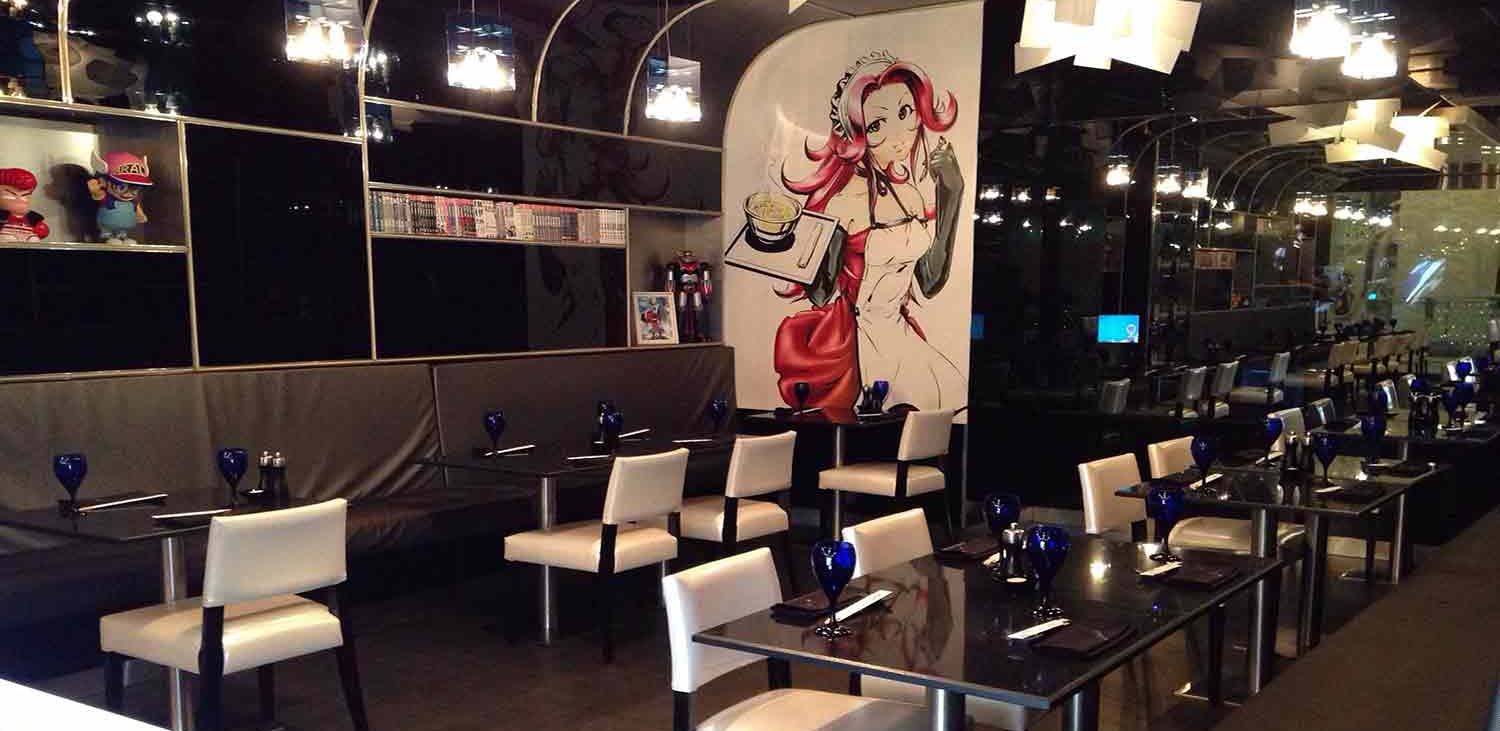 Exceptionally marvelous and welcoming, this Japanese eating joint provides a refreshing and unique spin on Sushi, with its vibrant atmosphere and a flamboyant themed venue, which brings life to Manga's popular comic characters. Its carefully designed menu will get you great-tasting dishes like Cutey Honey, Spider Roll, Banh Mi Roll, Seared Salmon Salad, Lobster Nest etc. So to savor incredible Sushi delights in a more fun and relaxed setting, Manga Sushi is the place to go.
Location: On the Jumeirah Beach Road, in the Beach Park Plaza
Perfect for: Sushi Nights on Sundays & Tuesdays
3. Nobu Atlantis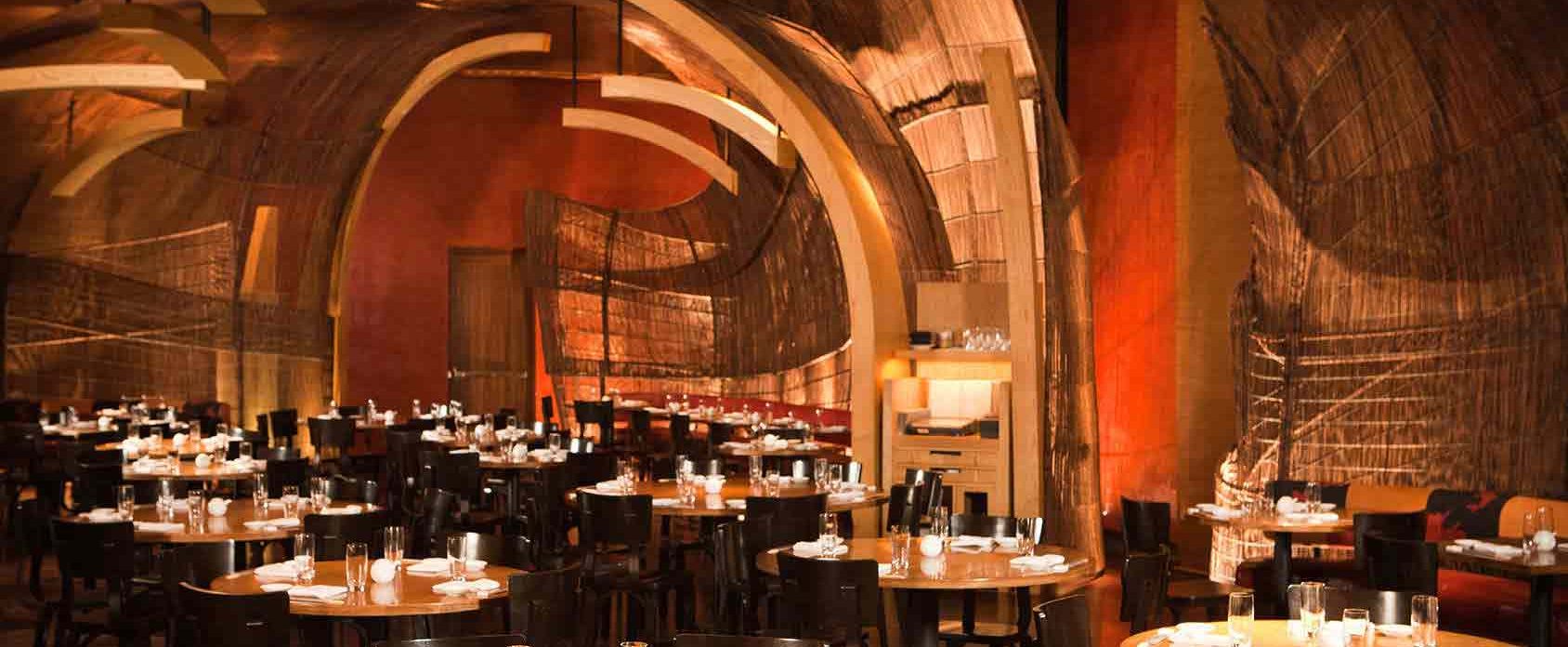 Nobu chain of restaurants – run by the famed chef, Nobuyuki Matsuhisa – is renowned all over the world, and the sleek Nobu restaurant within the luxury-dripping Atlantis, The Palm, is a clear champion when it comes to best Japanese restaurants in Dubai. Known for its legendary Japanese delights with a Peruvian twist, Nobu doles out an incredible variety of Sushi treats to appease every palate in an incomparable setting. Apparently, you'll not go wrong ordering its extremely delicious Lobster Quinoa Ceviche, Wagyu Beef tataki sushi, smoked scallop, tuna cut roll, and shrimp tempura, among others.
Location: The Avenues (Ground Level), Atlantis The Palm Jumeirah
Perfect for: High Bruch with seafood and beef specialties & Sampling an authentic selection of sake at Sake Bar
4. Honyaki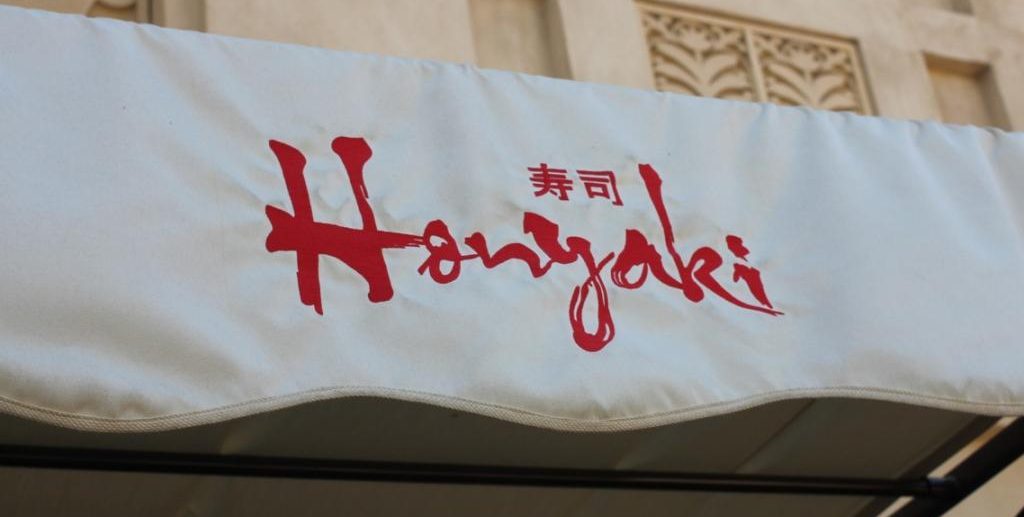 By all parameters – be it quality food, incredible pricing, mesmerizing Japanese décor, or stunning views of Burj Al Arab it offers from its terrace area, Honyaki is consistently reliable. From Nigiri Sushi and crusty tempura sandwiched by rice to rock 'n roll maki sushi roll, the fascinating traditional cuisines on its signature Sushi menu make this small yet elegant restaurant in Madinat Jumeirah a favorite hangout place for Japanese food lovers.
Location: Souk Madinat Jumeirah
Perfect for: Trying classic Japanese dishes
5. Kisaku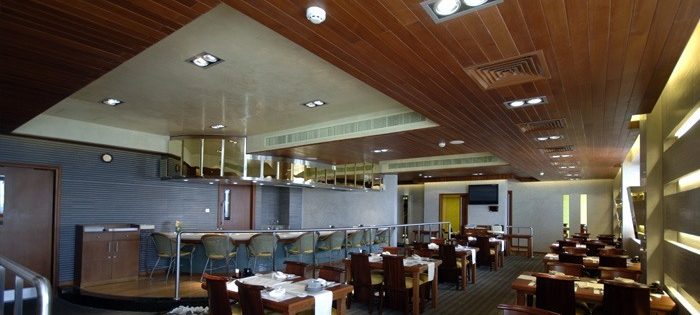 With its simple décor, you would never imagine that this dining venue tucked in a semi boutique hotel at Deira is one of the most frequented dining venues in Dubai for Sushi delights. The setting may not be as swanky as most other restaurants on this list, but Kisaku makes up for it by offering enormously delicious foods, such as onigiri, unadon, teppanyaki etc. The quality and freshness of ingredients used for its preparation make it easy for you to know why people keep coming back here.
Location: 10th floor of Al Khaleej Palace Hotel, in Deira on the Al Maktoum Road
Perfect for: Affordable Japanese dining options
6. Miyako
​This intimate restaurant in Hyatt Regency is the go-to destination for the most bonafide Sushi in Dubai. Miyako projects an effortless Japanese vibe with its elegant décor comprising Sushi Bar, Teppanyaki tables, and Tatami room. Despite the flurry of artistic touches punctuating the interiors, the real draw of this restaurant is food itself. Taste fresh scallops and salmon, revel in an assortment of Japanese Sashimi, and also try the long list of salads, simmered delicacies, and deep fried dishes that form part of its mammoth menu.
Location: Hyatt Regency Dubai on the Al Khaleej Road, Deira
Perfect for: Authentic Japanese dining experience
7. Armani Hashi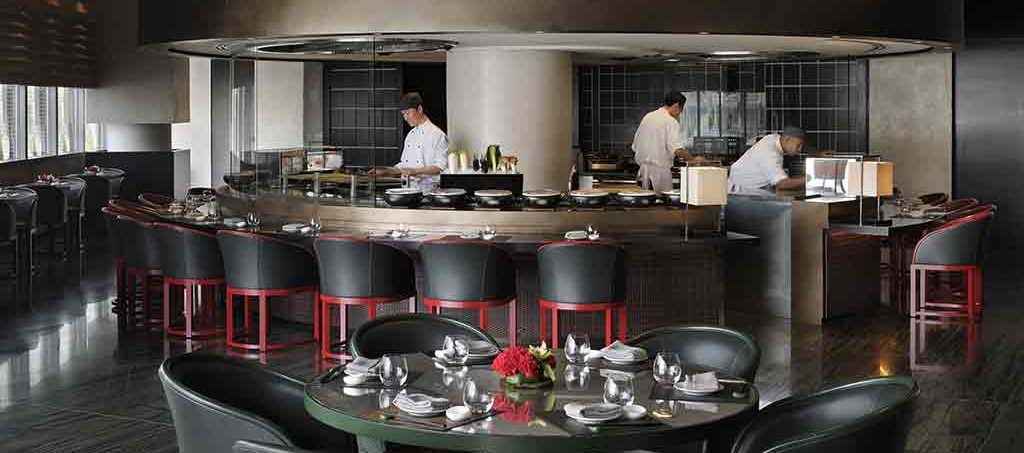 In the heart of Downtown Dubai within the Armani Hotel Dubai, Armani Hashi is a modern classic. Served up in a fabulous setting designed by Giorgio Armani, its impeccable menu comprising a finest selection of sushi and sakes will beckon you to return here for more. Sample a delightful combination of traditional and contemporary Japanese specialties, as you enjoy live entertainment and take in the beautiful views of Dubai Fountain and Souk Al Bahar.
Location: Ground Floor of Armani Hotel, Downtown Dubai
Perfect for: Sushi dining in an opulent setting
8. Zuma

Zuma in the DIFC (Dubai International Financial City) is one place that fans of Japanese cuisines should definitely check out. With its location in proximity to such architectural splendors as Emirates Towers as well as Burj Khalifa (the tallest structure on the planet), this phenomenal dining venue takes pride in its beautifully presented menu made up of everything from super fresh sushi and sashimi specialties to a mouth-watering range of desserts like green chili marinated pineapple served with coconut cream and yuzu tart with soya milk ice cream and mandarin blood orange compote. It is equally favored for its sake bar and premium lounge that is perfect for hosting special events.
Location: Gate Village 06 in DIFC
Perfect for: Sophisticated Japanese dining experience
Not alone the aforesaid; Dubai has an abundance of amazing restaurants with a brigade of talented chefs specializing in the art of preparing finest Sushi. So, if Japanese food is your favorite, you can be contented that you've a plenty of options to pick from in Dubai.