Whether it's for a unique sightseeing, an adventure break, or a foray into the exciting outdoors, sometimes an escape from Dubai can be both a mind-blowing and refreshing experience. These include destinations within UAE, outside UAE which are accessible by road, and also fly-to attractions less than six hours from Dubai. So opt for one of our favorite getaways if wish to take a short break from your glittering city.
Quick Getaways from Dubai
Although there are 101 things to do in Dubai, short getaways from the city will give you pure joy and bliss.
1. Ghantoot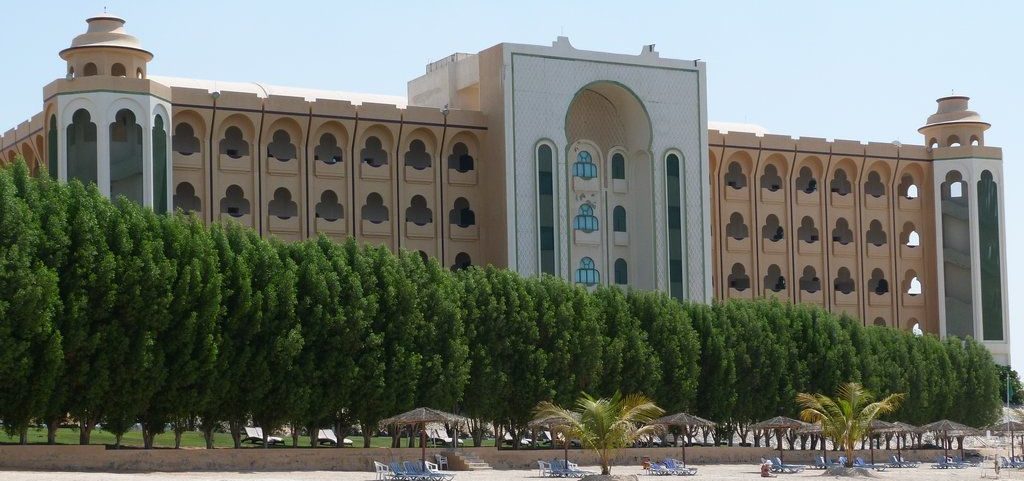 Wish to escape from city madness but don't feel like driving too long? Just 25 to 30 minute ride from the city centre towards Abu Dhabi will see you in Ghantoot where you can head out to watch exotic bird species, go out on a fishing trip, or play polo at Ghantoot Racing and Polo Club. Best of all, the private beach managed by Golden Tulip Hotel, with its serene ambience and excellent picnic and barbeque facilities, is pure bliss.
Distance from Dubai: 65 kilometers
Driving time: Less than 30 minutes
2. Fossil Rock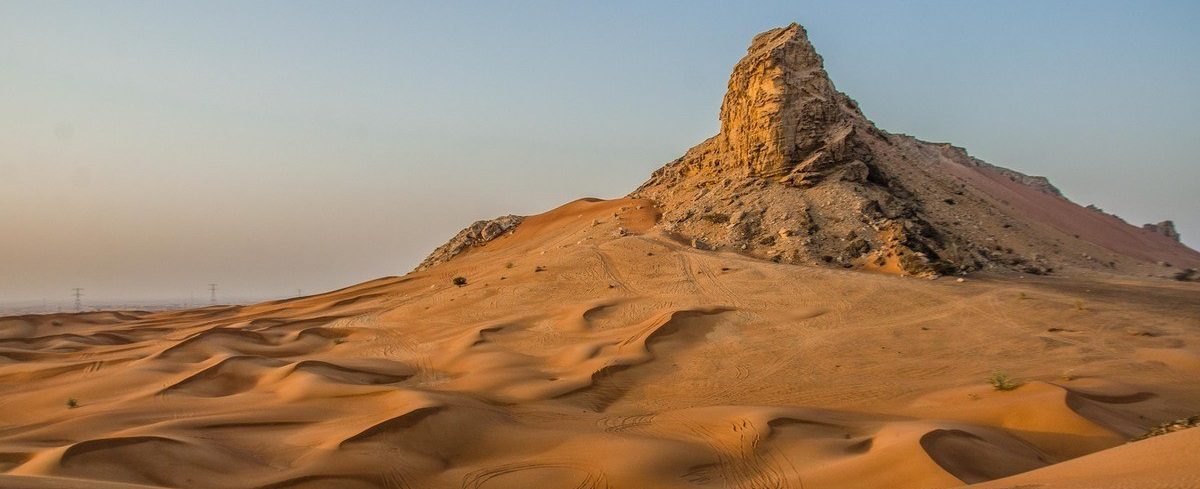 Approximately 40 kilometers from Dubai, and you'll experience how a short ride from the bustling city centre to Jebel Maleihah or Fossil Rock absolutely detach you from your hectic daily grind. Located off the Hatta Road and easily accessible from Dubai-Hatta Road or Sharjah-Kalba Road, Fossil Rock amidst the vast swathes of dunes is embedded with remnants of marine life that once inhabited the region, somewhat 80 million years ago when this desert was actually an ocean. Nearby is Big Red where you can have some incredible desert adventure with pursuits like quad biking.
Distance from Dubai by Road: 40 kilometers
Driving time: 30 minutes
3. Sharjah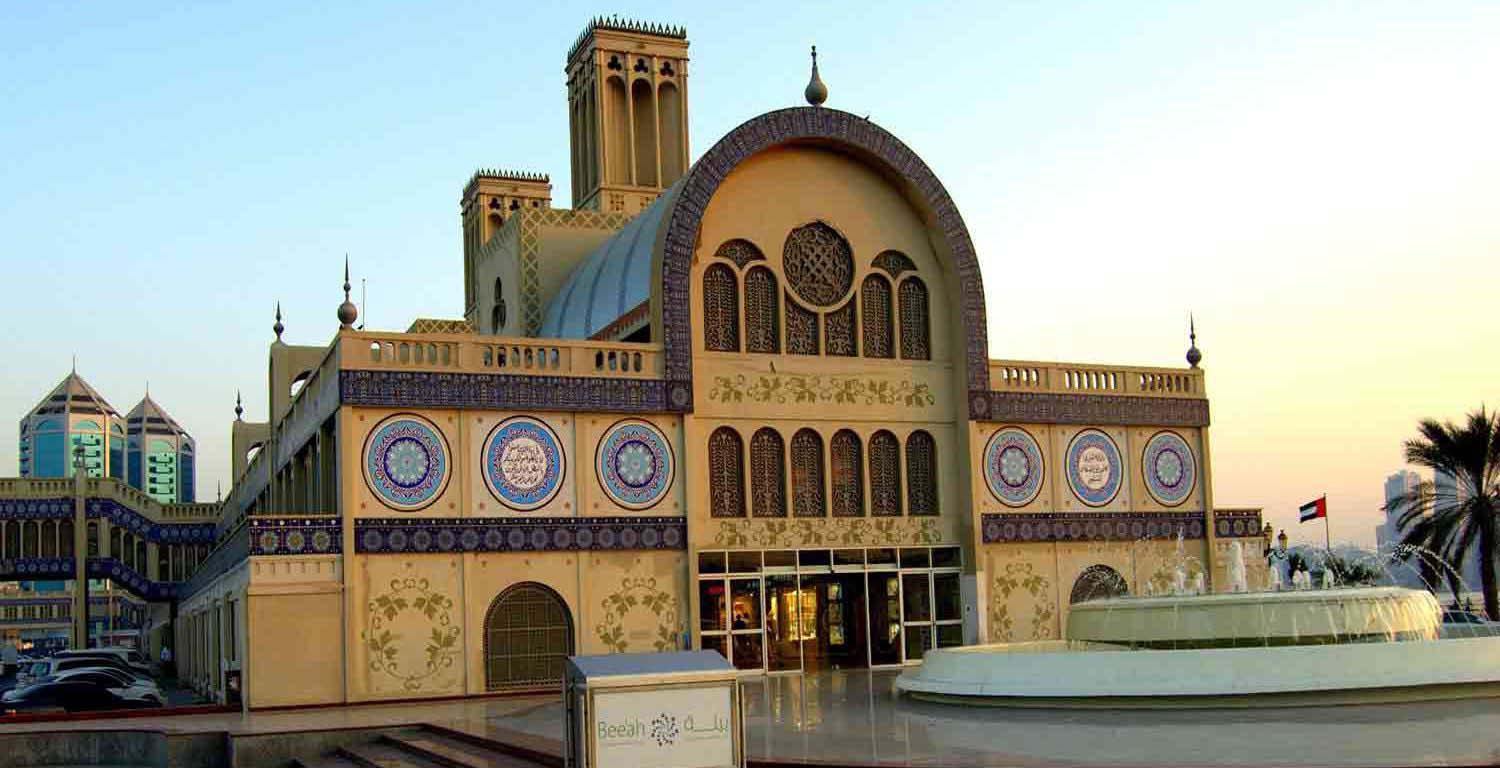 If Dubai is all about huge, revolutionary ambition, Sharjah is a destination known for its quaint elegance. It is chock-full of fascinatingly old-fashioned Emirati charm and tradition, carving a position for itself as the UAE's cultural hub. So for a quintessential slice of Arabian history and heritage, all it takes is a short drive of 30 minutes from Dubai to Sharjah, and you'll be surely taken aback to see its many captivating museums, heritage areas, and souks. But that's not alone a genuine reason to visit Sharjah. There are also a good number of beaches and waterfront locations dotted with excellent dining, shopping, and entertainment to keep you enthralled all throughout the time you spend here.
Distance from Dubai by Road: 40 kilometers
Driving time: 30 minutes
4. Ajman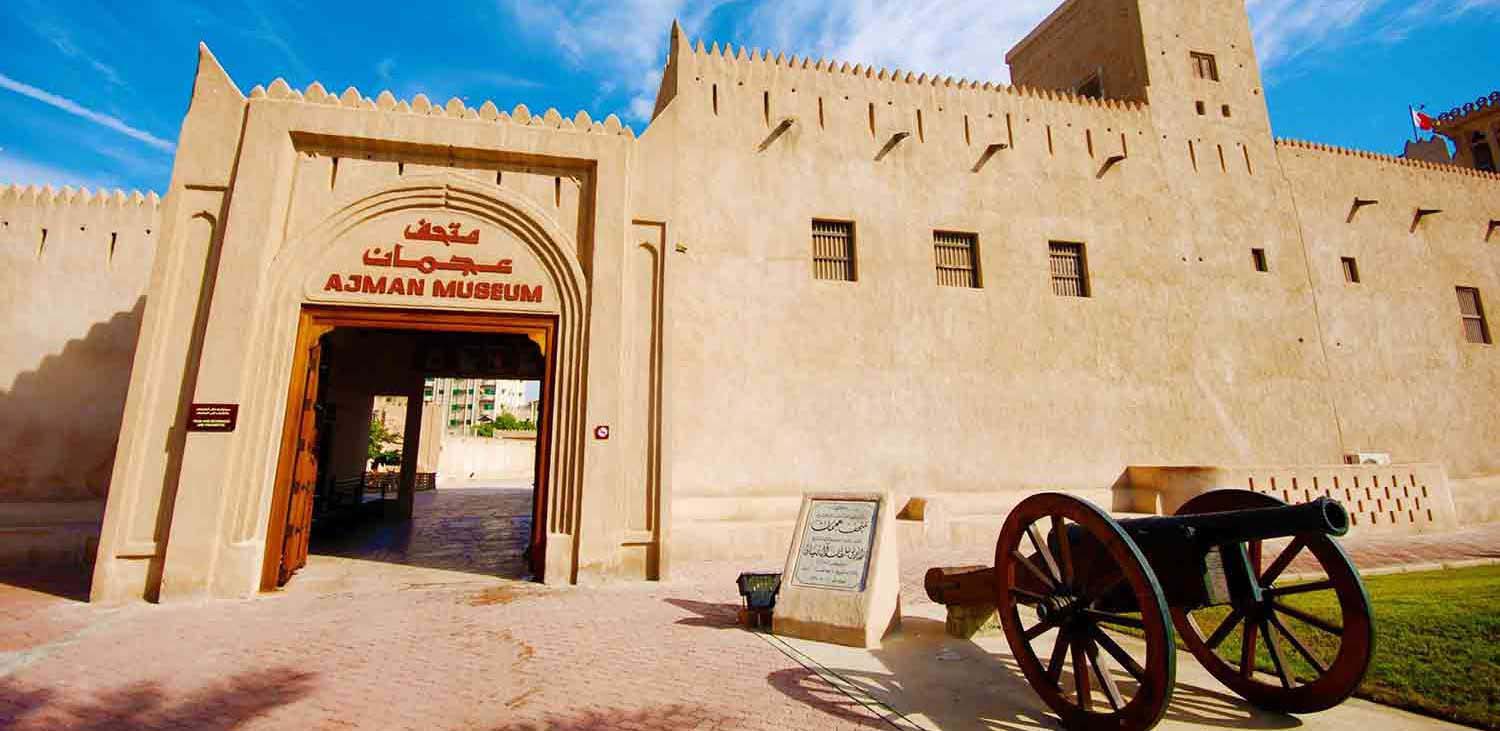 Enticed by a spotless white sandy beach and a string of striking cultural sights, Dubaiites nowadays increasingly opt to escape to Ajman. An 18th century fort lodging the city's national museum, Dhow Yard along the Ajman Creek, traditional souks, food markets, and lush parks and gardens ideal for relaxing strolls make Ajman the most striking place to have memorable weekend holidays in Dubai.
Distance from Dubai by Road: 28 kilometers
Driving time: 40 minutes
5. Ras Al Khaimah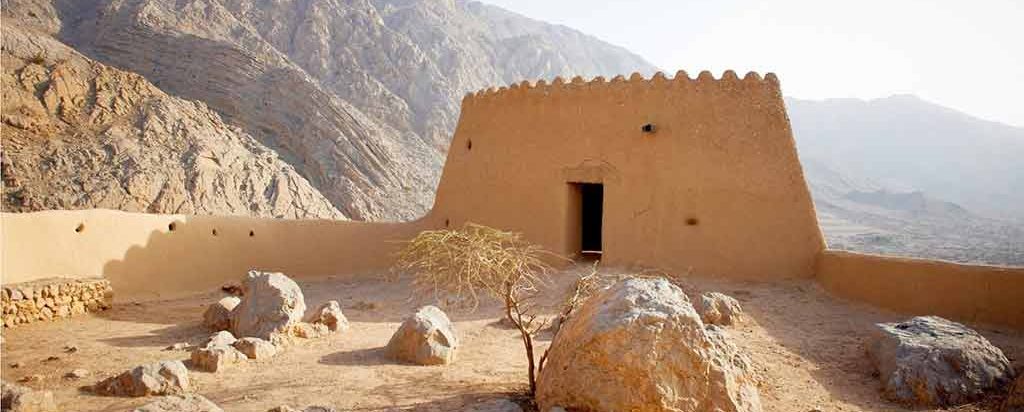 Al though it's just 45 minutes from Dubai, Ras Al Khaimah with its quaint charm and a good mix of cultural, historical, and leisure attractions, beckons like an invitation to a world of total peace and relaxation. Its alluring coastline elongating for some good 27 miles blends well into its scenic sandy environs. Visit RAK Pearl Museum for a fascinating slice of region's once-thrived pearl industry or be in awe with falcon shows conducted at Banyan Tree Al Wadi or have some genuine fun and thrilling moments at Iceland Waterpark. To get up-close with nature, take a dip in Khatt Hot Springs or go for a trek up to the scenic Hajjar Mountains.
Distance from Dubai by Road: 120 kilometers
Driving time: Less than one hour
6. Umm Al Quwain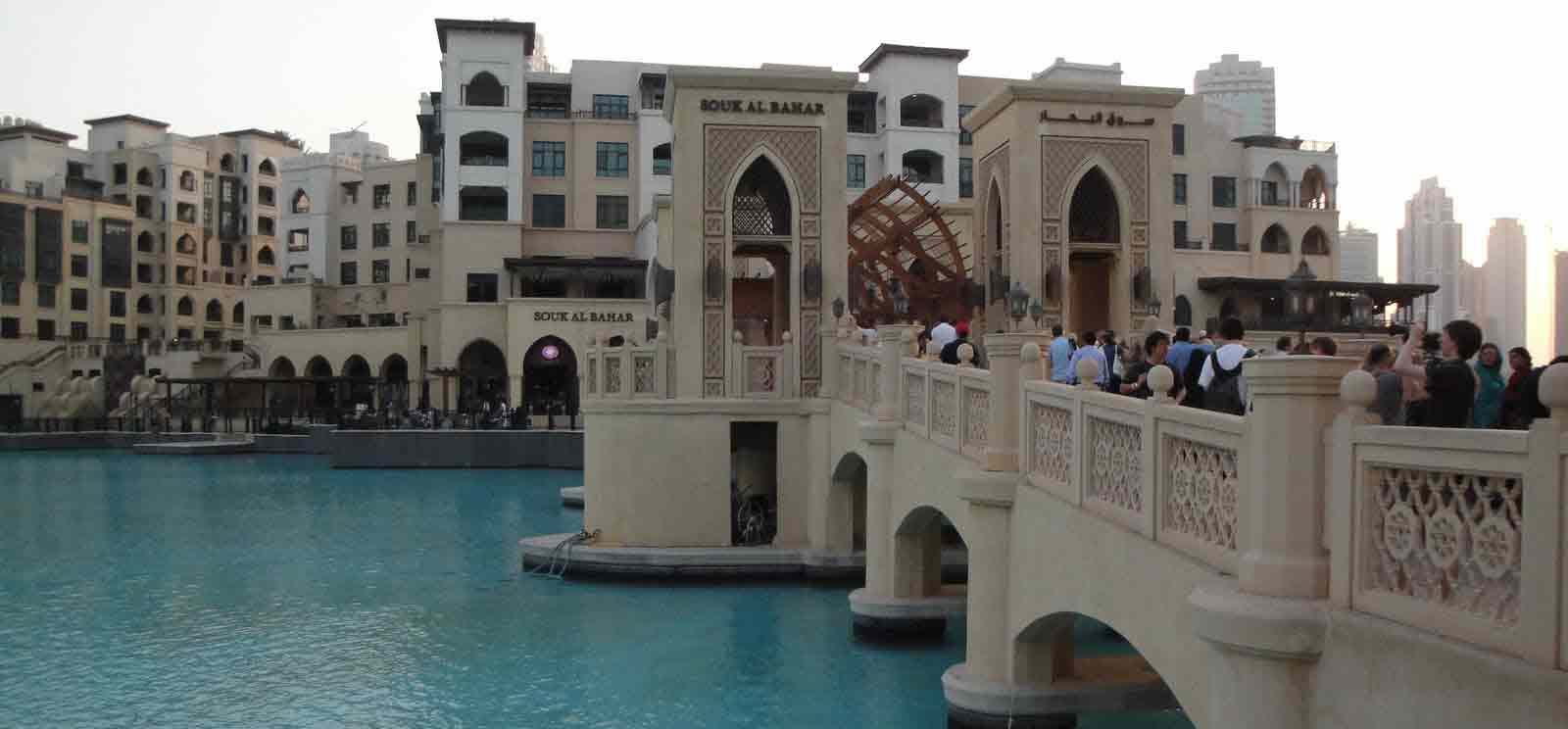 Sandy islands, verdant coastal mangroves, and fertile oasis grace the shorelines of Umm Al Quwain, enchanting visitors with endless panoramas. Perceptibly, it offers a serene environment for stressed-out city dwellers, with a plenty of attractions to see and explore, from Dhow Building Yard, Camel Race Track and Dreamland – the largest aqua-park in the country to spotless beaches, inviting hotels and resorts, and excellent facilities for snorkeling, fishing, and crab hunting.
Distance from Dubai by Road: 70 kilometers
Driving time: Less than one hour
Getaway spots within UAE & less than 2 hours drive
1. Hatta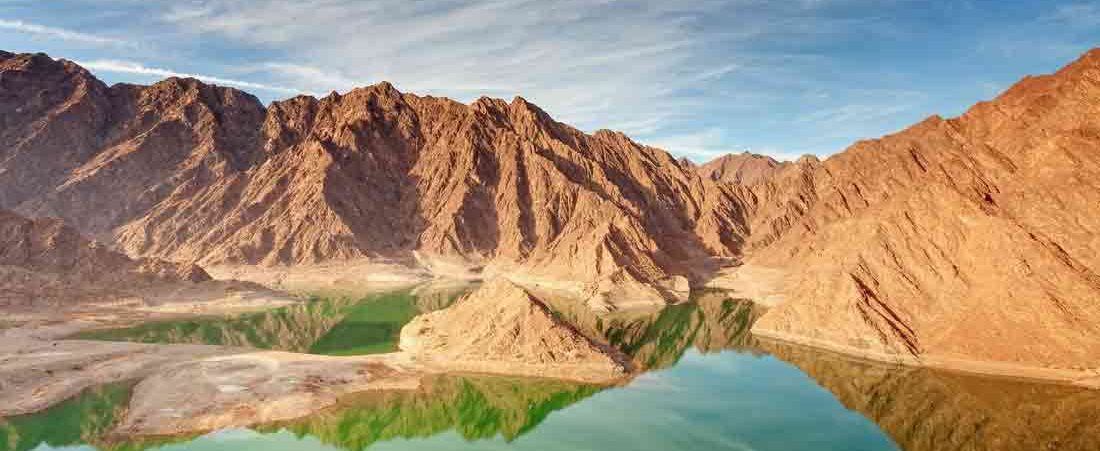 Harboring untainted quietude, Hatta is a sleepy enclave of Dubai, on the Oman-UAE border. Its salubrious climate and beautiful scenery backdropped by the rugged Hajjar Mountains have long attracted culture enthusiasts and nature lovers. Explore the well-preserved 16th century heritage village where time almost stands still, experience the mountainous landscape of Hatta at its best with a 4X4 drive and then enjoy a refreshing dip in one of its rocky pools, before you drive back to Dubai.
Distance from Dubai by Road: About 140 kilometers
Driving time: 1 hour and 40 minutes
Getaway spots in and around Abu Dhabi
1. Abu Dhabi City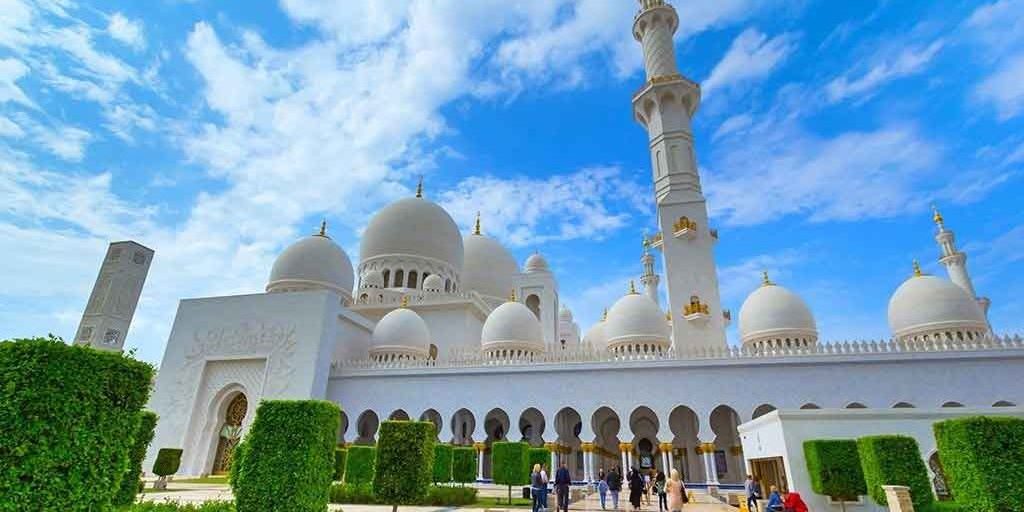 Who says all the best architectural gems are in Dubai? The truth is that the UAE's capital as well as the largest city has its share of marvels which are surprisingly some of the finest in the UAE, such as Capital Gate, Aldar HQ etc. Culture and heritage attractions including the super stunning Sheik Zayed Mosque, astounding Heritage village, and interesting Abu Dhabi Falcon Hospital, round out the bill, as do the region's beautiful Corniche as well as ample shopping, dining, and leisure venues. And all it takes to hit Abu Dhabi is just a drive of less than two hours from the city, making it one of the most convenient Dubai weekend breaks.
Distance from Dubai by Road: Approximately 150 kilometers
Driving time: 1 hour and 30 minutes
2. Yas Park, Abu Dhabi
An ideal getaway spot for active families, Yas Park in Abu Dhabi's Yas Island delivers an action-packed holiday for visitors of all ages. Fun and thrill await you around every nook and cranny of Yas Park comprising Ferrari World Theme Park – the one of its kind theme park in the world, and Yas Water World, which is Abu Dhabi's largest water park.
Distance from Dubai: 115 Kilometers
Driving time: Less than one hour
3. Abu Dhabi's Mangroves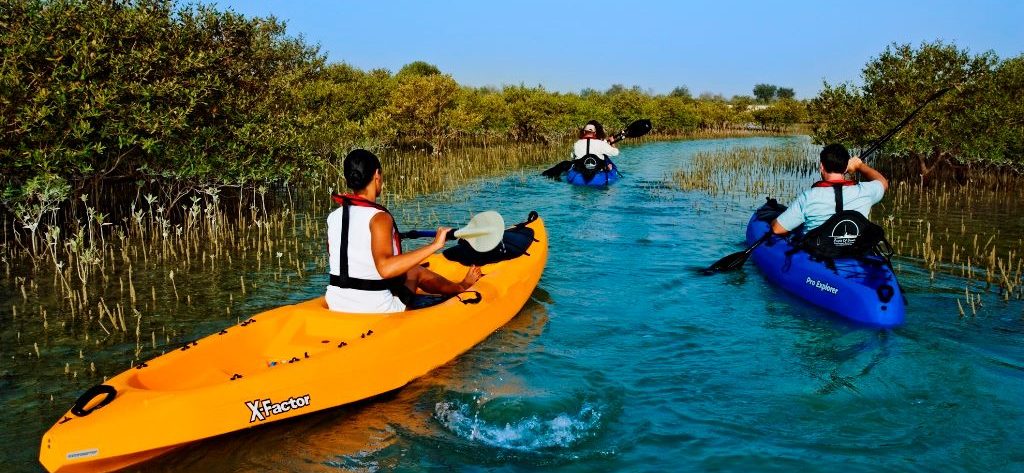 Looking for an easy weekend getaway? Mangroves of Abu Dhabi are a splendid hideaway, promising an authentic tropical experience. Rent a kayak or take a guided tour to get away from all tensions and discover nature first-hand. As you paddle your kayak through the mangrove trails, enjoy lush wilderness, take in fresh air and observe unique flora and fauna inhabiting the region.
Distance from Dubai: 150 kilometers
Driving time: 1hour 30 minutes
4. Al Forsan, Abu Dhabi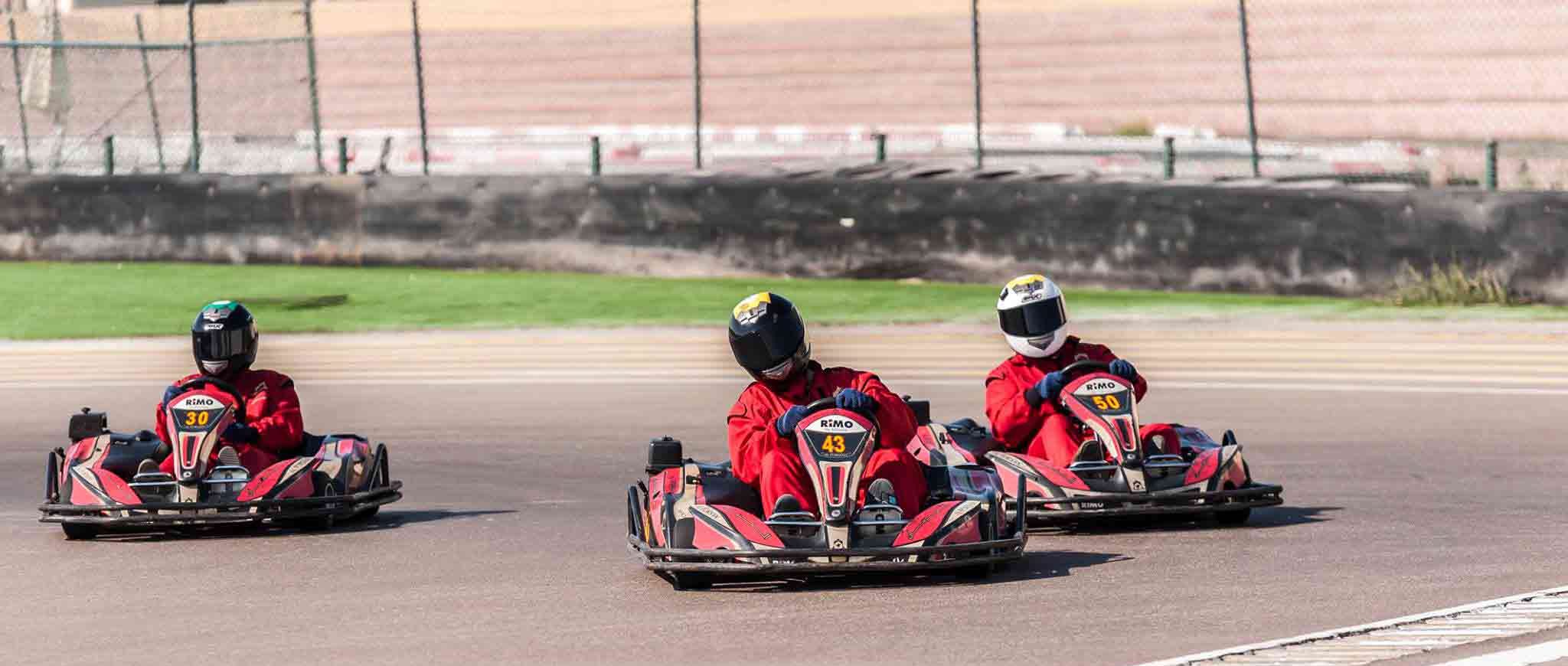 The ambience, range of activities, and depth of facilities is quite unrivaled at Al Forsan Sports Resort, and that's why this incredible facility of 1,500,000 square meters is a favorite among sports lovers and people seeking ultimate in fun and recreation. It is the Middle East's first of its kind sports resort offering extraordinary choices for motor sports, shooting, equestrian, and almost all kinds of water sports under one roof.
Distance from Dubai: 125 kilometers
Driving time: 1 hour 15 minutes
5. Sir Bani Yas Island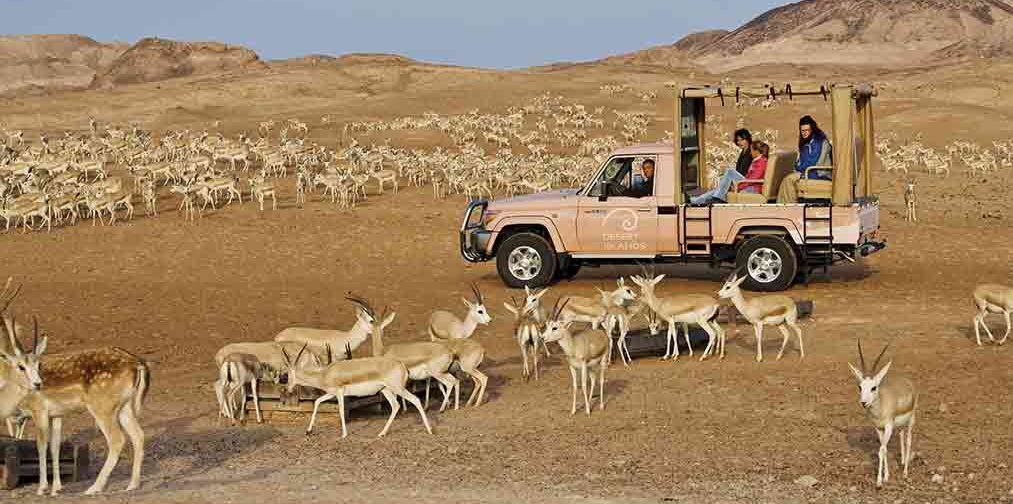 If scenic natural beauty has always fascinated you, then you'll absolutely love taking a weekend getaway from Dubai to the beautiful Sir Bani Yas Island. The largest island in Abu Dhabi lies off the coast of the capital city, about 210 kilometers away. It is home to Arabian Wildlife Park sheltering one of the largest wildlife reserves in the region. With thousands of freely roaming animals including cheetahs, gazelles, hyenas, and Arabian Oryx, it's no surprise most people to this island cite wildlife viewing as the major attraction here.
Distance from Dubai: About 290 kilometers
6. Dalma Island, Jebel Dhanna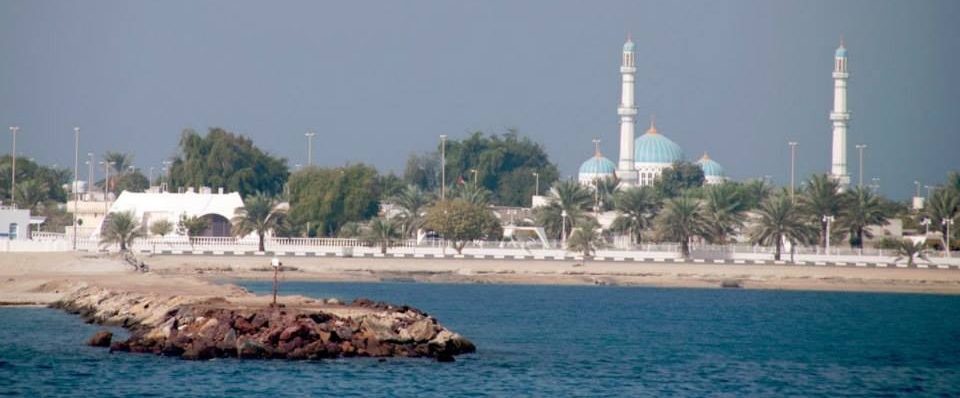 Abu Dhabi is lauded for its ambling ambience and artistic heritage, but its true scenic riches lie in its beautiful islands. One such island is Dalma Island, an almost a lost-in-time getaway spot. Getting here requires a 30-minute flight from Abu Dhabi or a 1.5-hour ferry ride from Jebel Dhanna, about 40 kilometers away, but quite surely you'll be rewarded with a peaceful setting, fresh sea breeze, and a fascinating history – the island being once the region's prominent pearl diving centre. Moreover, it is best for spotting several unique species of birds.
Distance from Dubai: Approximately 420 kilometers
7. Al Ain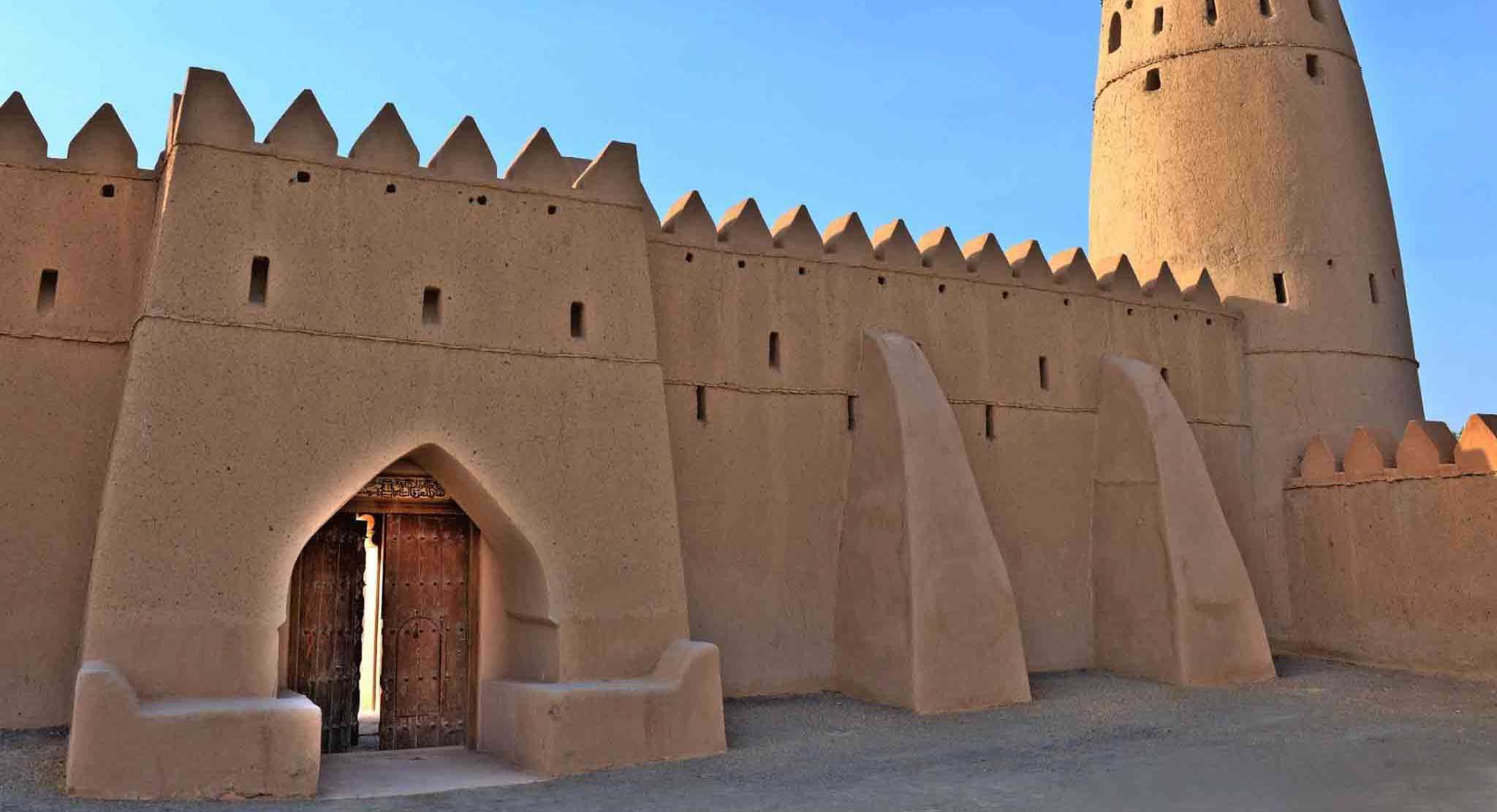 Abu Dhabi's second largest city rightfully claims the title of the UAE's Garden City, with its laid-back vibe and scenic setting soaked in greenery. Overlooking the 1,250-meter high Jebel Hafeet Mountain Ranges and home to the last of its kind camel souk in the country, it's credited to be the only place in the UAE with the status of a UNESCO World Heritage Site. Some of what make this an incredible place for a great weekend are Al-Jahili Fort, Al Ain Zoo, Hili Fun City, and Sheikh Zayed Palace Museum.
Distance from Dubai by Road: About 145 Kilometers
Driving time: Less than two hours
8. Wadi Adventure on Al Ain – Oman Border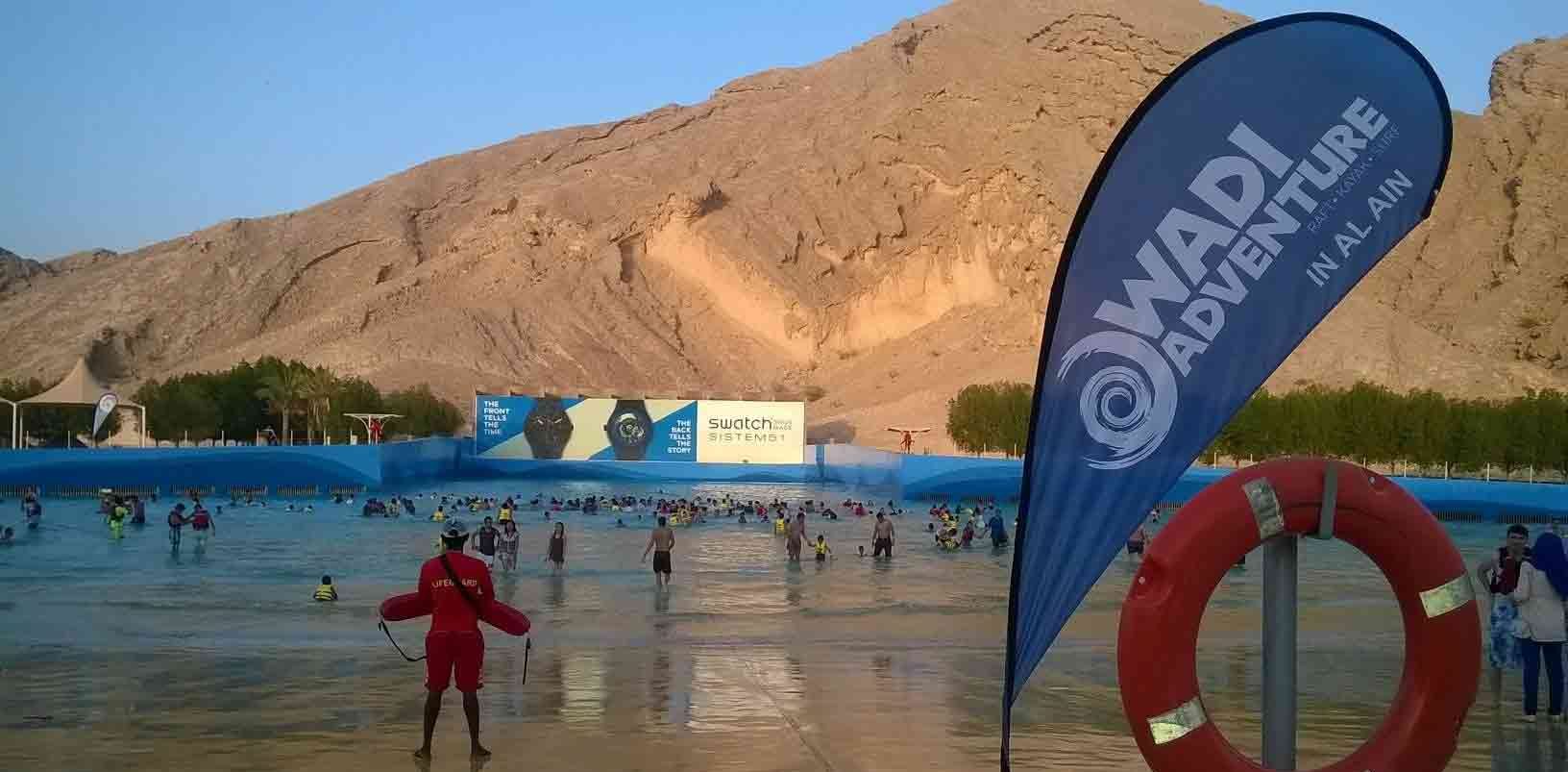 Quieter vibe interspersed with greenery and cultural attractions is what Al Ain is always lauded for. But the wild side of the city is unleashed at Wadi Adventure, providing an oasis of outdoorsy activities including exhilarating water sports. Enjoy surfing at surfing pool or kayak or raft along its white water river which is the world's longest man-made channels. If you're against the idea of getting wet, then there are options like Airpark, Giant Swing, and Zipline to keep you occupied. For a nominal fee of AED 100 for adults and AED 50 for kids, you can have a vacation which each member of your family will cherish and never forget.
Distance from Dubai: 158 kilometers
Driving time: 1 hour 40 minutes
Getaway spots within UAE & more than two-hour drive
1. Fujairah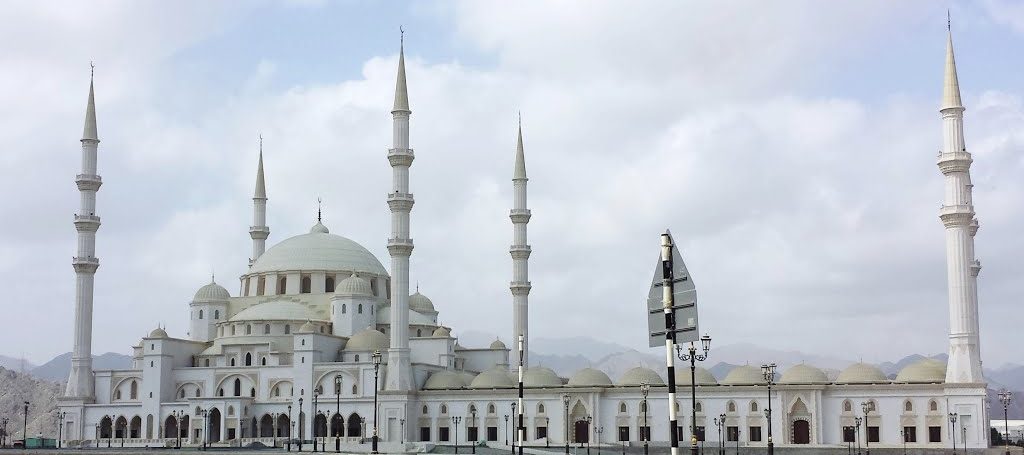 If the main reason that urges you to escape from Dubai is its crowd and glitz, then head to Fujairah lying on the Gulf of Oman, in the eastern part of the UAE. Nature enthusiasts have their sights set on Fujairah as much for its diverse topography featuring beautiful beaches and date-palm oasis fringed by mountains —as for its low-key vibe and relatively affordable yet swoon-worthy luxuries offered by top-notch resorts and hotels.
Distance from Dubai by Road: Roughly 175 kilometers
Driving time: 2 hours and 15 minutes
2. The Empty Quarter, Liwa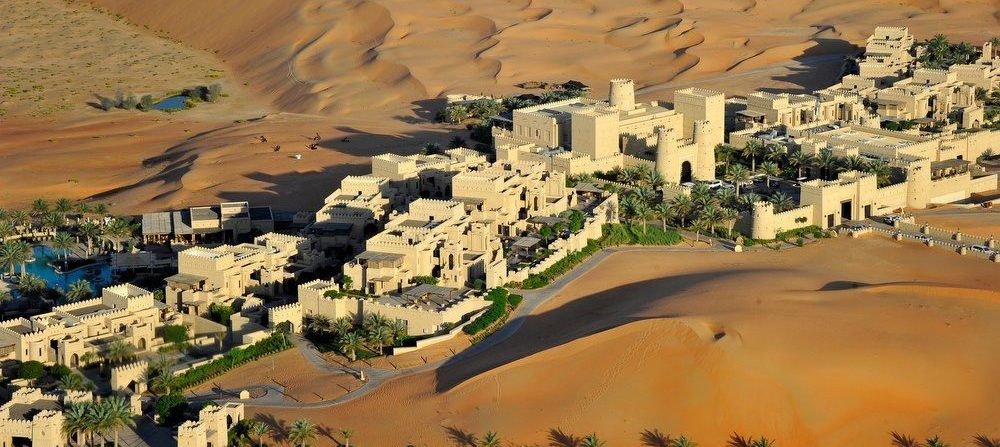 With a name that is as extraordinary as Liwa, you're quite evidently to be in for a genuine Arabian treat when you make a trip to this desert oasis on the brink of the massive Rub al Khali or Empty Quarter – the Arabian Peninsula's largest desert and also the world's largest sand desert. Although blatant from a distance, this getaway destination boasts of a mysterious setting studded with verdant spaces, age-old forts, camel farms, and imposing dunes including Moreb dunes mounting to a height of over 200 meters. The best way to experience the exotic charm and sparseness of this desert community with Mezairaa as its commercial hub is to camp here overnight right in the middle of the desert.
Distance from Dubai by Road: Roughly 350 kilometers
Driving time: 4 hours and 30 minutes
Getaways outside UAE & Accessible by Road
1. Khasab, Oman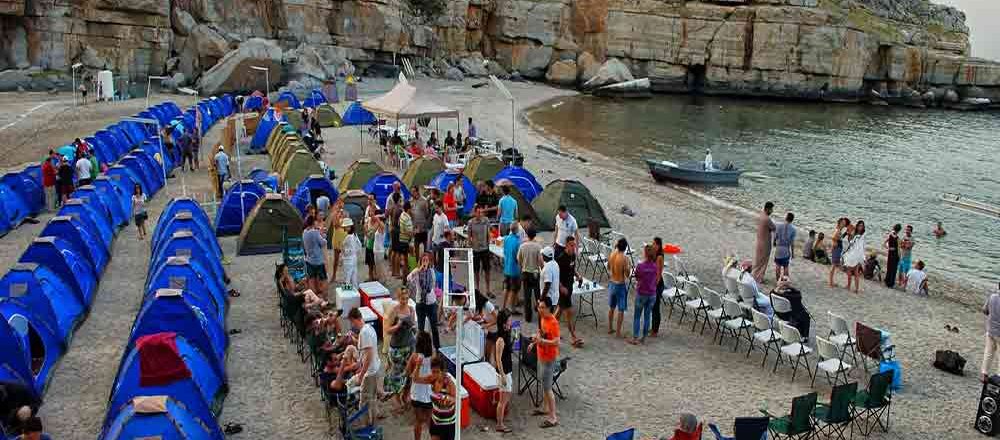 Rightly called the Middle East's Norway, Khasab which is just 200 kilometers away from Dubai presents you with an otherworldly landscape filled with fjords, rugged mountains, and quaint bays. It serves as the gateway to explore the enchanting Musandam Peninsula. Cruise along the sparkling water in a traditional Omani, watch dolphins, and also swim or snorkel to enjoy its stunning marine life. You can also visit traditional Bedouin hamlets nearby.
Distance from Dubai: 200 kilometers
Driving time: 2 hours 40 minutes
2. Muscat, Oman

The capital city of Oman is often dubbed as the Jewel of Arabia, and is a picturesque stop with everything for an unforgettable long weekend escape. Poke around the mesmerizing castles, forts, towers, and mosques in the Old Muscat area, visit Corniche and take a stroll along its waterfront promenade, plan a picnic in one of its lush gardens as well as spotless beaches, and shop unique souvenirs from souks dotted across the city. Deep-rooted in age-old traditions, Muscat however has come a long way and also offers a blend of top-notch buildings, sumptuous dining venues, and a unique selection of leisure attractions.
Distance from Dubai: 454 kilometers
Driving time: Five hours
3. Joe's Point, Asilah, Oman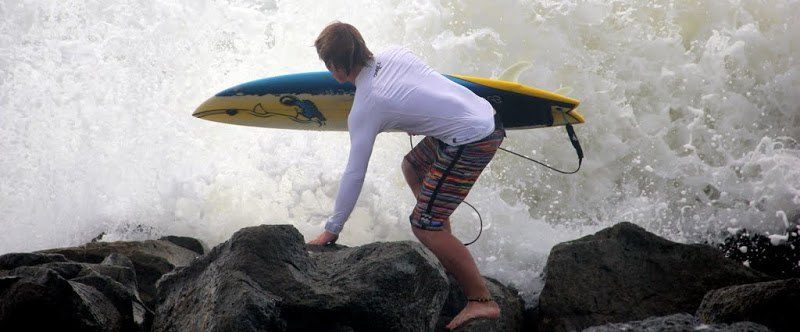 For a genuine dose of sea breeze, fun, and adventure, one of the best weekend getaways from Dubai is Oman's Joe's Point offering great surf potentials. Drive past the Oman border near Hatta and ride down the Highway 23 to reach here. The salubrious weather along with miles of breaks makes it ideal for both novice and seasoned surfers.
Driving time: Approximately eight hours
4. Salalah, Oman

No other places on the Arabian Peninsula can rival the blend of greenery, history and passive atmosphere seen in Salalah. A picture-perfect mix of pristine beaches, verdant hills, incredible birdlife, beautiful gardens, springs, and cool atmosphere all throughout the year, make this beautiful place in Oman's Dhofar region the ultimate nature-lovers' paradise. With lush verdure all around, the monsoon season from June to September is the best time to visit here. More than 1,200-kilometer stretch of scenic journey, which lead you through some of the region's breathtaking terrain covering desert, coastal areas, mountain ranges etc, is however dangerous too.
Distance from Dubai: 1,220 kilometers
Driving time: 11 hours 40 minutes
5. Muharraq, Bahrain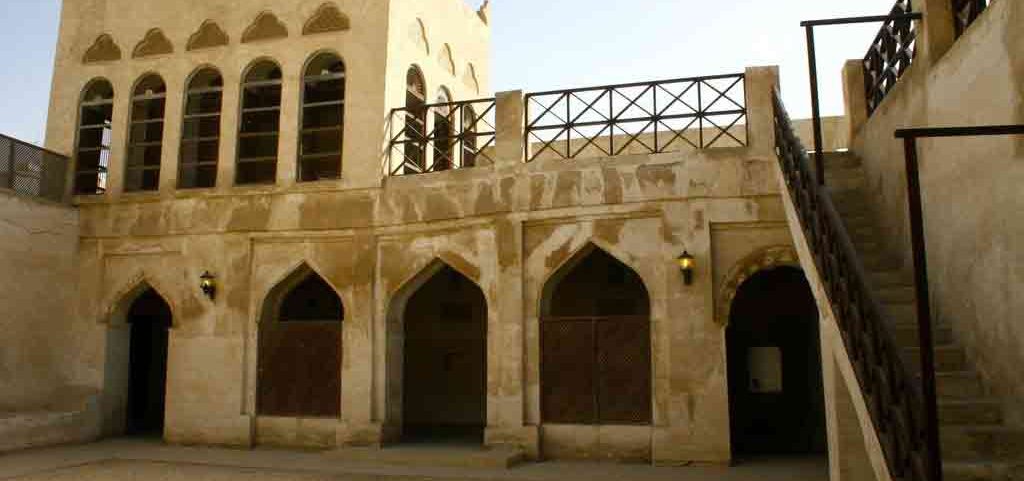 A trip to Muharraq which was once the capital of Bahrain offers you a world of ancient forts, museums, traditional style houses, beautiful souks, and several other historical attractions including the Pearling Trail – a UNESCO World Heritage Site. Another of its attractions is Muharraq Football Club. With many accommodation and dining choices to satiate every pocket, Muharraq fits the bill as a perfect weekend getaway spot from Dubai.
Distance from Dubai by Road: 935 kilometers
Driving time: 8 hours 30 minutes
6. Doha, Qatar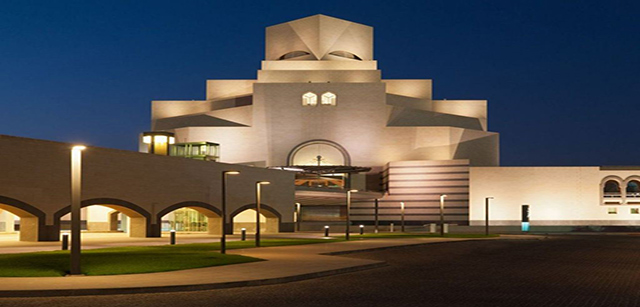 With its magnificent dunes, beaches, and a combination of cultural and most modern attractions, a visit to Doha from Dubai is well worth the journey. A great place to trip with your family, this quaint place has something to appease every taste. The city's must-visits include Doha Corniche, Doha Fort, Doha Zoo, Aqua Park, Al Shahaniya Camel Racetrack, and Katara Cultural Village.
Distance from Dubai: Less than 700 kilometers
Driving time: 6 hours 35 minutes
Fly-to Getaways
1. Petra, Jordan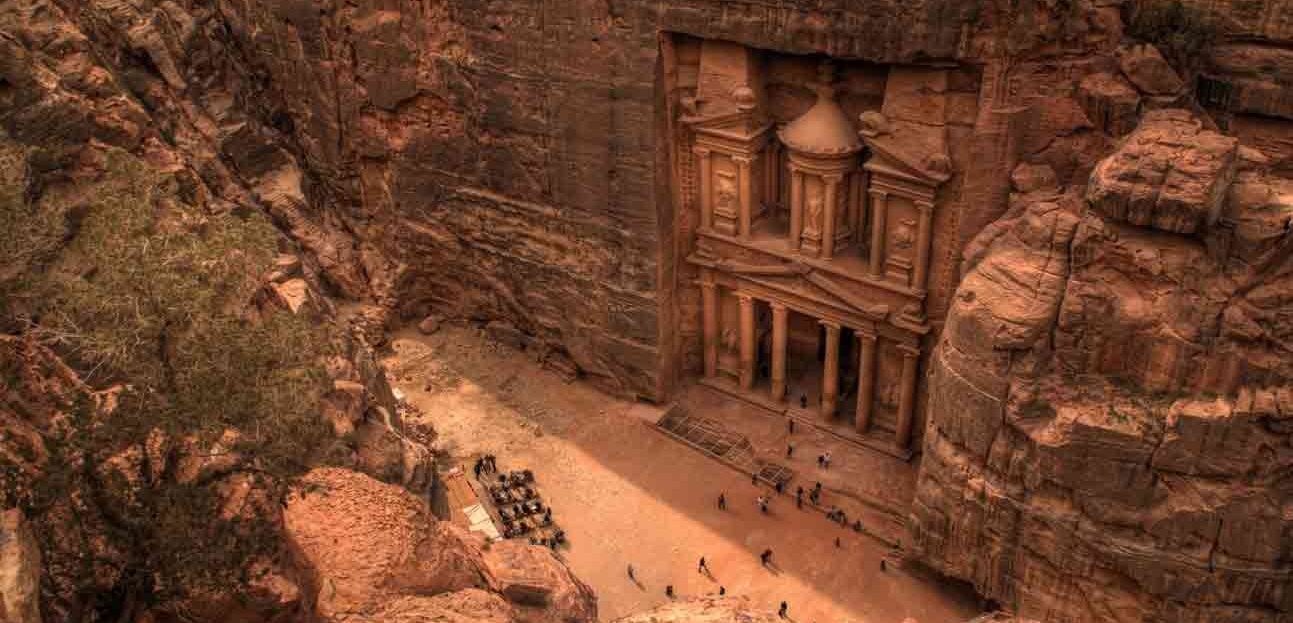 Voted among the list of New Seven Wonders of the World, Petra mainly fascinates people who crave for an alternative vacationing experience. This UNESCO World Heritage Site, with its slower pace, remarkable canyons, mountains, and astounding monumental sites including the Treasury, boasts of everything for a tranquil mini break. For a unique experience, take a ride on mule-back to reach atop the mountain where the fascinating Monastery is located. After a day of hiking, sightseeing, and shopping, you can relax at Mövenpick Resort Petra reflecting Arabian inspired architecture.
Flight time: Approximately two hours
2. Alborz Mountain Range, Iran

Check into the beautiful mountain ranges of Alborz in Northern Iran if you're looking for an authentic high-altitude escape from Dubai. It is dominated by the splendid Damavand – a dormant volcano. At a height of 5,650 meters, it is the country's highest peak. Boasting several fascinating ski runs and trails, the spot is a favorite among skiers.
Distance from Dubai to Teheran: 1200 kilometers
Flight time: Less than two hours
3. Cairo, Egypt
visit the capital city of Egypt as well as the largest city in Africa to seek out both ancient wonders and contemporary marvels alike. This beautiful city on the banks of the Nile River is full of art, history, and culture. Be in awe as you see Great Pyramids of Giza and tour Museum of Cairo with a great repertoire of Egyptian antiquities. Other attractions that you should not miss in Cairo are Souk Quarter, the Citadel, Al-Muizz li-Din Allah Street, and Old Cairo crammed with beautiful Roman towers, museums, churches, and mosques.
Flight time: 3 hour 30 minutes
4. Istanbul, Turkey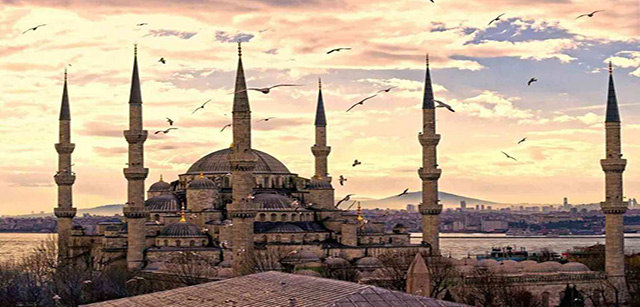 Strategically located between the East and West, Istanbul – once the capital of Byzantine as well as Ottoman empires is a place to consider for a long weekend break. Merging history and culture very well with modernity, this beautiful metropolis will take your breath away, with its age-old city walls, palaces, churches, and mosques. Topkapı Palace, Blue Mosque, Hippodrome, Istanbul Archaeology Museum, Dolmabahçe Palace, and Aya Sofya are some of the attractions worth visiting here. Its lively daily life can be best experienced through a trip to its bazaars mainly Grand Bazaar and Spice Bazaar.
Distance from Dubai: 3000 kilometers
Flight time: 5 hours
5. Beirut, Lebanon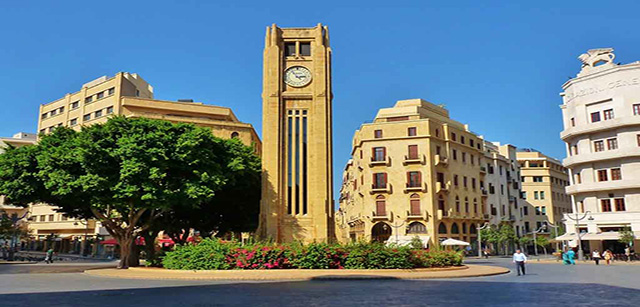 Beirut is a city of contrasts, which certainly offers a long list of things to do and see. Whether you wish to step back in time, party hard, or immerse in the serenity of the place, Beirut has all. Among the most visited attractions in the city are Corniche, the UNESCO certified City of the Sun, National Museums, and Al-Omari Mosque.
Distance from Dubai: About 2100 kilometers
Flight time: Roughly 3 hours
6. Baku, Azerbaijan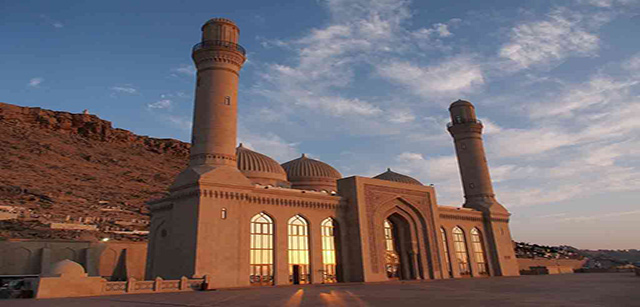 Referred to as the city of winds, Baku packs a good number of attractions to ensure you a wonderful weekend break. Declared as a heritage site by the UNSCO, the Old City will enchant you with its trove of historical and cultural sights. But a great deal of action takes place at Baku's downtown area with a very modern business centre.
Distance from Dubai: 1750 kilometers
Flight time: 2 hours 50 minutes
7. Goa, India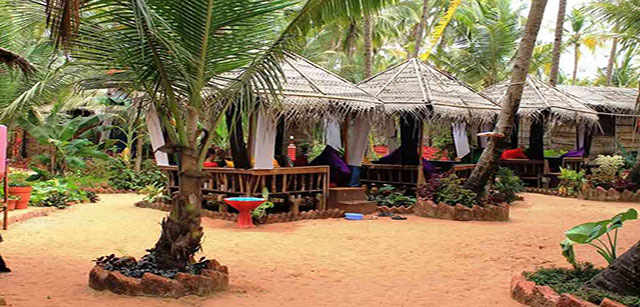 This tiny state on India's west coast is a favorite of beachcombers, foodies, and party lovers. But this lovely place which was formerly a Portuguese colony is not all about its coconut-strewn beaches, and is equally endearing for its flea markets, spice plantations, and wildlife sanctuaries.
Flight time: Less than three hours
So what are you waiting for? Take a worthwhile break from your frantic Dubai routine to recharge your life with invigorating and memorable moments. This would also positively reflect your health while strengthening relationships and improving your productivity.
[yasr_visitor_votes]