The favourite haunt of generations of youngsters, the place of indulgence for housewives, the absolute must-go place for entertainment for children, and the place for unwinding for most professionals – yes, we are talking about the mall. Malls have been a symbol of growth and development in all countries. Bigger the mall better is your country. And it cannot get better than U.A.E. This country has shown the world a thing or two about building malls. Today, some of the most amazing malls in the U.A.E. and quite a few of them are in Dubai.
In fact, Dubai is home to the largest mall in the world, the Dubai Mall. The city also has many other malls that are considered to be the best in the world. But what is so special about these malls that millions of people, tourists and locals alike, visit them each year. Well, other than the best products, designer, gold jewellery, and high-end electronics, Dubai has something more, and that is entertainment. And not just any entertainment, the malls in Dubai have Ice Rinks, Ski lodges, Aquariums, Amusements Parks, and many other avenues you'd think wouldn't fit in a mall. But Dubai has done it.
1.The Dubai Mall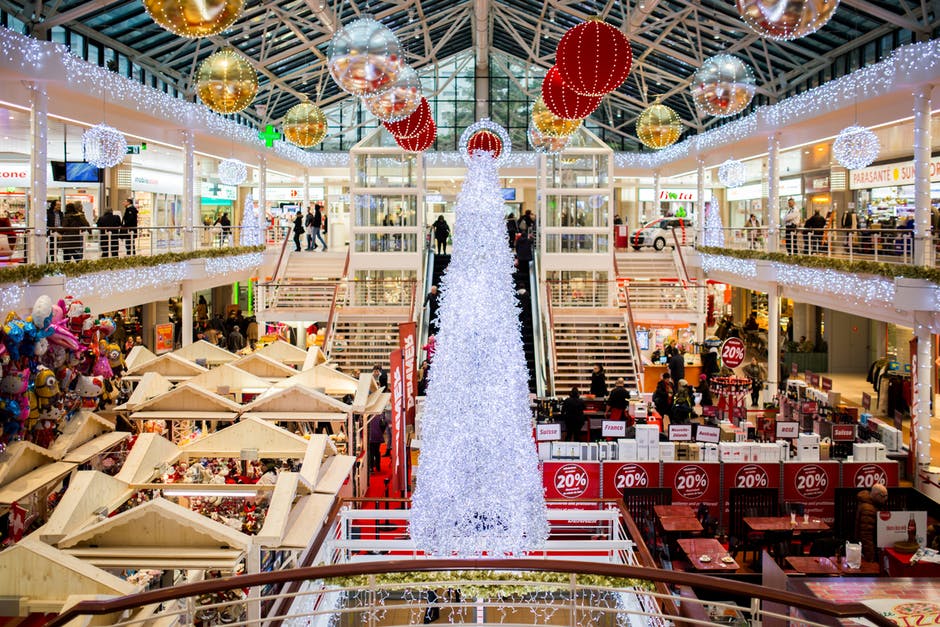 Dubai Mall is the biggest mall in the world. This colossus is also home to more than 1200 stores, including the largest sweet shop in the world, 'Candylicious'. From clothes to jewelry to high-end accessories, you can find it all the Dubai Mall Shopping here is an experience every shopaholic must experience. Dubai Mall is especially worth going to during the Dubai Shopping Festival. There are massive discounts and offers all around, and the mall is decked to look even more beautiful.
Shopping is not the only attraction at the Dubai Mall. It is also home to amazing entertaining places like the Dubai Aquarium & Underwater Zoo, Dubai Ice Rink, SEGA Republic, Reel Cinemas, Rainforest Cafe, and KidZania. These are the places with the highest foot traffic and are packed during the weekend. The Dubai Aquarium & Underwater Zoo is home to more than 300 marine species, housed in 3 different ecological zones. It is a fun and educative place for children.
The Dubai Ice Rink is another great attraction. Dubai is a city that sees the mercury cross 50 degrees, so it would be unimaginable to have an Ice Rink here. But like always, Dubai has defied all odds. The Dubai Ice Rink at the mall is a place that attracts thousands of people. They come here to learn ice skating and even attend events. There are professional trainers as well that teach people to skate. The Ice Rink is a great place to have fun and unwind.
The other entertainment places are just as amazing. If you are planning to visit the Dubai Mall, make sure you allot enough time, as there is a lot to do here.
2. The Mall of Emirates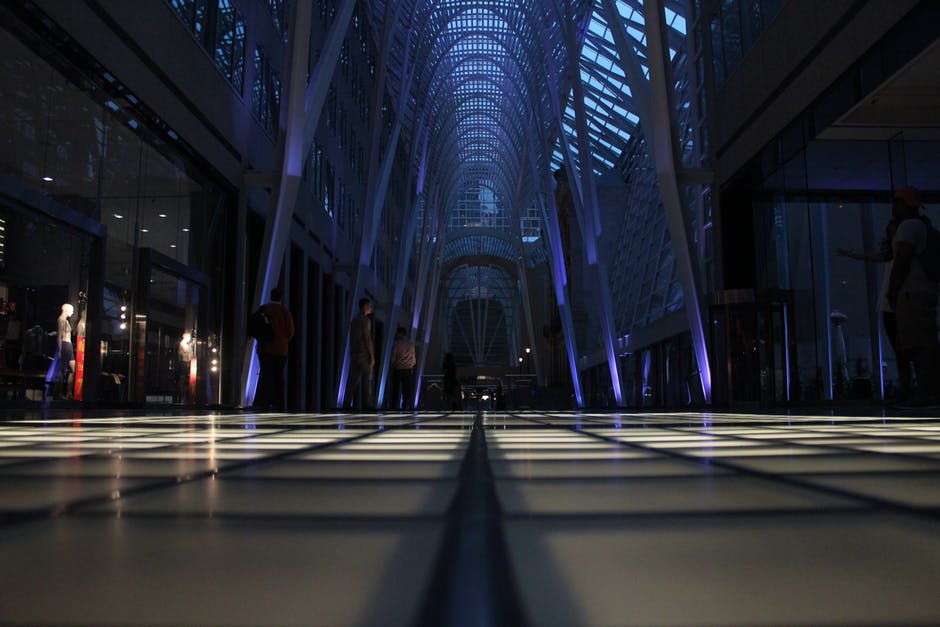 The only mall in Dubai that can match the Dubai Mall in stature and size is the Mall of Emirates. This mall is considered by many to be one of the best malls in the world and has been decorated with many awards. Mall of Emirates has more than 650 stores, some of which are flagship stores of the best brands in the world. The mall has a lot for shoppers, including amazing entertainment.
If Dubai Mall has an Ice Rink, the Mall of Emirates has gone further and built a ski lodge. Yes, a ski lodge! Ski Dubai is one of the most amazing attractions in Dubai. It is based on a mountain theme, and here, you can enjoy snowboarding and skiing. Ski Dubai has created amazing slopes indoors that are as good as any international slope. You are carried up in chair lifts, and ski down from the top. If you don't know skiing, you can take quick lessons and hit the slopes. This is a great place for family entertainment. If you are hungry, you can also grab a bite at the Avalanche Cafe located atop the mountain. Ski Dubai is also home to snow penguins. You can get up close to them. All in all, this is one of the most entertaining places in Dubai and one of the biggest reasons why people come to Ski Dubai.
Another place for entertainment is the Dubai Community Theatre and Arts Centre, better known as DUCTAC. With a seating capacity of 500 people, the theatre offers its premises for a range of events, exhibitions, practices, performances, and more. DUCTAC also offers courses in various art forms. This place is singlehandedly improving the fine arts scenario in Dubai and is located in the Mall of Emirates.
Vox Cinemas draws in huge crowds throughout the year. With 14 screens, including 2 gold screens, they create the best movie-going experience. No wonder, people throng to the multiplex. The Mall of Emirates has many such entertainment avenues that make it one of the best malls in Dubai.
Dubai has many other notable malls like the WAFI Mall, Dubai Outlet Mall, Dubai Marina Mall, and many others. Each one has something unique to offer. But the one common thing is the amazing shopping opportunities. Dubai is a tax-free city, and you can expect amazing offers everywhere. And of course, there's entertainment for one and all. No wonder, the mall culture in this country is so strong. So, if you are planning a trip to Dubai, make a note of the wonderful malls, and make them a part of your itinerary.