We all know Dubai, right? Confident, high-rolling, seven-star – a place to spend loads of cash and stay indoors against the heat. Whether you visit Dubai for a vacation with your family or whether you come here for a business tour, Dubai surely offers lots of excitement and lots of opportunities that no other place in United Arab Emirates offers. Between October and April, when the weather cools, Dubai offers a wide number of adventures on land, sea or in the air. Here, we look at some of the best adventure locations for all adventure lovers.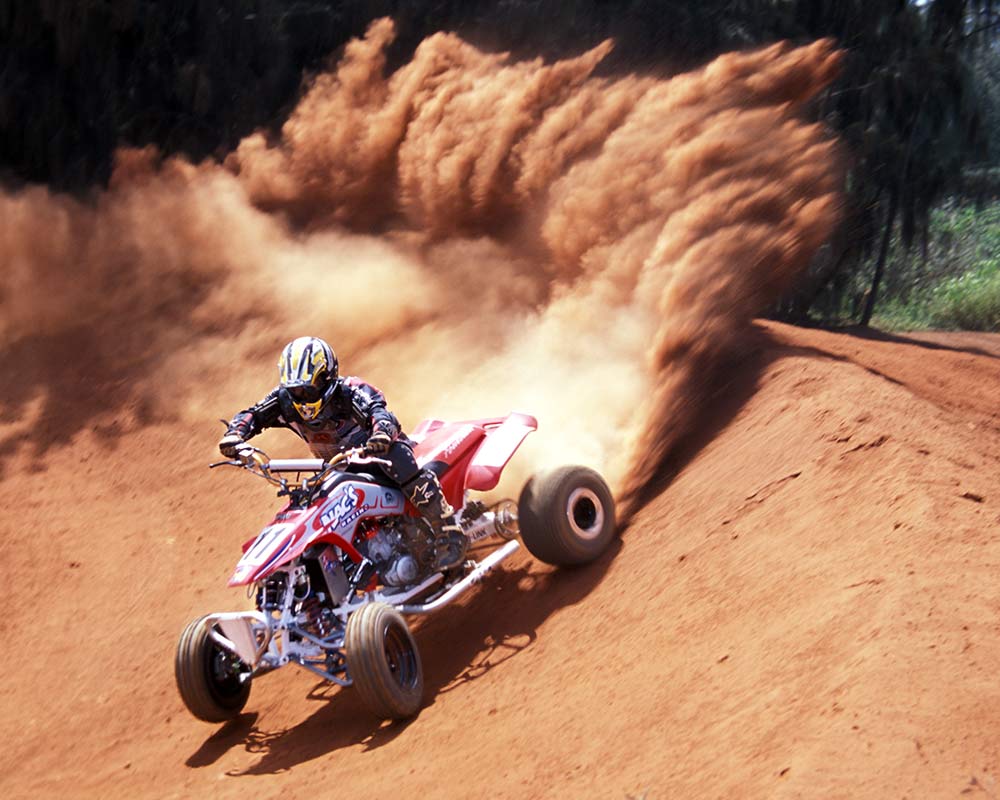 9 Best Adventurous Things to Do in Dubai
1.Skydiving
Skydiving has become very famous in Dubai and attracts many travellers. The intense wait, the racing heartbeat, a surge of adrenaline, a strong gust of wind before freefalling at 120 miles per hour – Skydive Dubai is the place to be for all skydiving junkies. Jumpers take off on a plane from Dubai Marina and then jump off from the plane above the Palm Jumeirah for an instant fall under the force of gravity. You have the option of getting strapped along with an instructor or opt for solo dive, provided you have the experience as well as a class A licence. The view you get from skydiving is incomparable. This is one of the best adventure activities to do in Dubai.
2.Mountain Biking
Dubai may be a flat surface city and mountain bikers may be under the impression that Dubai has nothing to offer for the bikers, they need to think again. The ride starts at the Hajar Mountains on the East side of Dubai towards Ras al-Khaimah Emirate and Oman. The rides are stiff, followed by rough ground. Pretty challenging for an amateur but the mountainous terrain will offer a pretty challenging ride for even expert mountain bikers. Along the ride, you may encounter with wild donkeys, mountain goats, lizards and snakes. You can also cool down in the many small wadis in the mountains.
3.Hot Air Balloon Ride
Take some personal time away from the glamour and glitz of Dubai, and hop on to the Hot Air Balloon Ride over the deserts of Dubai. It is an hour ride and you will be able to see various attractions of Dubai deserts and then return to the ground to celebrate the flight. Each basket can hold up to 24 people and the space is huge enough for everyone to gaze at the beautiful sights of the deserts during the ride. A must-have experience for people who love it when their feet are not on the ground.
4.Deep Sea Fishing
Fishing is a perfect mix of meditation and relaxation to chill out from the busy lives we all live. Dubai plays the perfect host for many sailors and fishing enthusiasts in the Middle East. Fishing has played a major role in the heritage of UAE. The trip assures fishing by using various fishing techniques and equipments which can help you find to catch a bigger fish. The crew will take you out deep into the sea. You will also receive some basic training to improve your skills. Then you will be able to catch or get a glimpse of Barracuda king fish, Cobia, Tuna, Blue Fin Tuna and many other exciting catches. If you are lucky, you will catch a fish. It is one of the most exciting feelings in the world.
5.Hummer Adventure
A trip to Dubai is incomplete without a desert safari, and there is no better way to enjoy the desert tour in a 4×4 Hummer. Get inside this monster vehicle and get a taste of the ultimate adventure while you tackle through the exciting deserts dunes of Dubai. It is strongly suggested that you board on to a H2 Hummer off-roader, along with an expert driver and then take an exciting drive across the sands, tackle rugged stretch of land while experiencing the rolling dunes. Many offer this safari either in the early morning or in the evening. Taking the evening safari would be the better option, as after the ride you can return back to the camp for a sumptuous barbeque dinner of Arabic dishes, while being entertained by Tanoura and belly dancers.
6.Bungee Jumping –
During your time in Dubai, there are many activities that should not miss and bungee jumping certainly is one of them. Strap yourself with the safety harness and be ready to experience the adrenaline rushing over your body by jumping from a height of 50 meters. There are few companies and locations in Dubai that offer bungee jumping like at Gravity Zone, Dubai Kartdrome in Motor city. However, do note that for this activity, one should not weigh more than 120 kg.
7.Fly Over the City Skyscrapers on a Seaplane –
Step on board on to the Cessna Seaplane and experience spectacular view of Dubai's Skyscrapers, beaches and the beautiful architectural buildings. The journey lasts for 40 minutes and you will swoop around the top attractions of Dubai like the Burj Khalifa, Burj Al-Arab, palm shaped island of the Palm Jumeirah. The flight also takes you over the world island to witness the different landmarks of islands for different countries. Other attractions you'll see are Jebel Ali, and Dubai Marina. This is poosibly the best way to admire Dubai's skyline.
8.Slide with a Sand-Board
Hop onto a board made especially for the sands of Dubai, and enjoy your ride as you steer through the sand on your way down. Once you have master the ride, racing with fellow sand-boarders might be a good way to make things more exciting. Sand-boarding is held all around the year unless the weather decides to play a spoilsport.
9.Flyboarding
You probably haven't even heard of flyboarding. This sport is quite new, but gaining a lot of momentum in the adventure sports world. A watercraft, worn on your feet is connected to a long pipe which sucks in water and propels you to a height of 10 meters, giving you the feeling of flying above the water. This insane sport was invented in just 2012, and has caught on pretty quick. You can do tricks, and or even race with your buddies, the possibilities are endless. Most celebrities that come to Dubai also indulge in this sport.
10.Sea Kayaking
Kayaking is adventurous, but kayaking into the vast, never-ending expanse of the ocean takes real guts. The west coast is home to a 1500 hectare mangrove forests that can be explored only through kayaks. Here, you will come across rare and local wildlife of the region. And if you are feeling more adventurous, head out on the Musandam Coast, where you can explore coves and inlets that are untouched, and hold many secrets. Sea kayaking is a must-try adventure sport.
11.Dune Bashing & Quad Biking
Picture this: You are comfortably seated in a gigantic SUV, while the air-conditioner is cranked up to full, as you watch golden sand dunes approaching, and you get ready to smoothly sail over the dunes. But instead, you almost fly over the dunes, and the adrenalin in your body kicks in. You scream in delight as you get tossed over more and more treacherous dunes. This is the thrill that awaits you in dune bashing. The dunes in the Dubai desert are huge, and there are expert desert tour providers that can take you dune bashing in powerful 4X4 SUVs. That's not all, there's more! You also get the option of quad biking. The dune bashing is handled by professional drivers, but with the quad bike, you are in charge. The bikes are stable and have very less chance of tipping over. So, you can literally fly over the dune at high speeds. Need one say more to convince?
12.Racing
Want to feel like a Formula 1 driver? Well, this is as close as you can get to being one. In Motor City in Dubai, you get to race on the world's longest straight track in a single seater BHO race car that allows you to reach a speed of 100 kmph in just 4 seconds. Till today, racing remains as one of the most thrilling adventures sports in the world, and it cannot get better than this. Even if you can't race alone, you can occupy the passenger seat, while a pro driver accelerates the car to unimaginable speeds. All you need to do to enjoy this, is have a driver's license and be above the age of 21 and below the weight of 118 kg. Come to Motor City, and channel your inner race car driver.
13.Off-roading
Sure, you can off-road in any country that has rough terrain, but there is only one Hajar Mountain Range, and it is located close to Dubai. This amazing mountain range is full of treacherous and bumpy roads that are perfect for off-roading. The mountain range is also home to wildlife, which you can spot while off-roading. You can ride the rocky trails that lead up to hidden wadis (water bodies). You can even stop and cool off in the wadis. There are also many villages tucked away in the mountains that you can use as rest stops. The whole tour begins with dune bashing. So, there are many adventures packed into one. Therefore, book your adventure tour, and have the time of your life.
There is nothing that one can't do in Dubai. We all know that the money and time that one spends in Dubai is an experience of a lifetime. From romantic getaways, to shopping in malls or in traditional souk's, Dubai will never disappoint you. So, what are you waiting for?