The Middle East of the world offers tremendous opportunity to travel tour and engage oneself in a list full of activities never done before. People have no idea to these much hidden gems of the island city Dubai that can make their visit to the place extraordinarily fantastic. We here present the hidden gems of Dubai which often go unnoticed along with a list of activities that shall be quite expensive for you to be missed. There are a lot many gems of Dubai that often are ignored.
Here are The Best Hidden Gem Attractions in Dubai
1.Lisaili Camel Market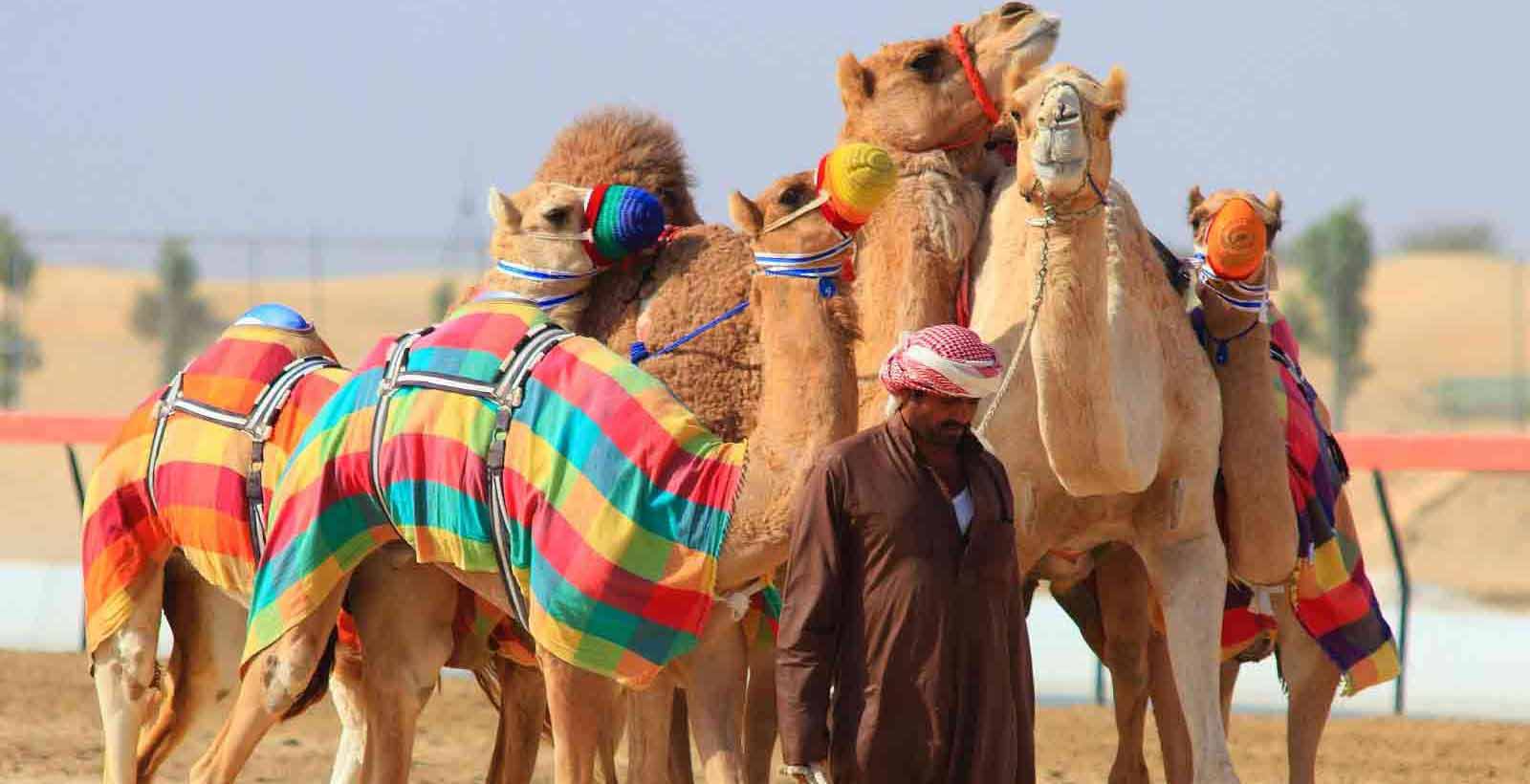 A camel market exists in a town called Lisaili, which has got stalls selling handicraft, ornaments, antique pieces and trinkets. Regular camel sale is one of the remarkable features of this market. Lisaili Camel Market is located close to the Dubai Racing and Camel Club on the Dubai Al Ain road. A drive to the camel market with hundreds of camels around is eventually the charm of the Lisaili market. If you proceed further on the same road, you will ultimately land up to Bab Al shams resort which can be visited for a masala tea or a refreshing juice. Rugs and camel blankets are the things you should surely buy, they look amazing and can be used as throws.
2.Dubai the Fine Dining Destination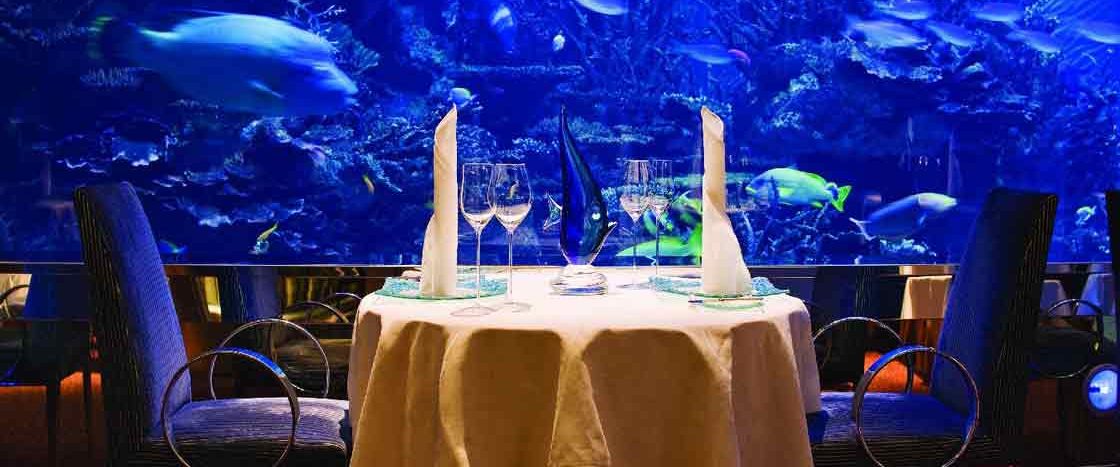 Dubai has got a unique name in fine dining options. There remain alone 5000 plus dining options in Dubai, renowned for its luxuries and grand architecture, these are noteworthy eateries, and are the hidden gems that have a special place in Dubai's heart. If you want to experience those of fleeting moments and adventurous palates, move in to treat yourself at any of the fine dine place. Some of the eating places are mentioned below.
Chill Out- Middle East's first subzero lounge and restaurant.
Zero Gravity- dine within the perimeters of Skydive Dubai drop zone, Taste of Fame,
Boardwalk – al fresco fine dining by the Dubai Creek,
Don't just cool down with smoothies, take a picture at the grand fruity display of Juice World.
Feast of this region's street food at Zaroob. Sip a hot karak chai (tea) at the nearest cafeterias or at posh hotel.
3.Dubai the aqua sports destination
Try some exciting water sports such as scuba diving, and rides at the renowned water parks of Dubai. Go for Yacht ride to the World Islands. Cage snorkeling at Dubai will fetch you an exciting experience. If you are visiting the city along with your kids, the Dubai Aquarium and the underwater zoo will fetch you memorable experience no doubt. Try the X-Jetpack. Dubai has got large number of renowned water parks famous for different types of aqua rides, and then many types of adventure sports can also be tried at this place
4.Dubai, the annual sporting and entertainment destination
Now you can enjoy annual sporting and entertainment events, these are seasonal events so if you happen to visit during the time these sports or festivals are held, you may want to book a ticket so. Global sports tournaments (World Cup, Dubai Tennis Championships, DP World, and Run in the Dubai Marathon) and Annual entertainment showcase (Dubai International Film Festival, Dubai Jazz Festival).
There are similar more events that run through different times of the year.
5.Dubai, the Adventure sports and travel destination
Take the road and sway by the creek, tour both land and the Dubai Creek in Dubai Wonderbus – the amphibious bus.
You might love to take the ride in Dubai metro from coast to coast form Rashidiya to Jebel Ali. Don't miss riding the Dubai Tram at Dubai Marina.
Take a ride in the Dubai Trolley in Downtown Dubai. Ride the Palm Monorail, and enjoy the Desert Safari, ride a camel, see the sand dunes, belly dance, get henna, and explore more.
Have a skydiving experience over The Palm.
Have an aerial tour and view the Middle Eastern beauty unleashed via seaplane and land on water.
Have an experience of flying in the hot air balloon over the desert.
Take a cable car ride at Dubai Creek Park.
Go for bungee jumping at Gravity zone.
Go racing at Kartdrome, Dubai Autodrome.
6.Dubai Creek
The Dubai Creek area really is a magnificent place to visit. There are 2 sides you can visit- the Bur Dubai side and the Deira side- you can cross the creek by Abra for 2 Dhs which is great fun too. Most of the Dubai residents often don't have an idea of the hidden gems. Go for activities in Dubai Creek. We are very sure you will have a happy time enjoying the Creek. Enjoy the nightlife at Dubai, relaxing at clubs and hopping in bars. You might love to go for traditional boat ride in Dubai Creek.
See the docked Queen Elizabeth II luxury cruise ship. Extend the joy of your stay at Dubai by Sun bathing at Jumeirah Beach. Go touring the city in luxurious limousine. Take a Helicopter Heritage Tour. From landmarks to sightseeing's, to shopping and treating the kids, dining at the finest restaurants, going for water sports, rides and adventure sports, Dubai has got enormous to offer.
It is often seen that the prominent tourist spots are generally covered in almost all travel plans, but many of the interesting things that can be carried out while at the place often go unnoticed. These hidden gems of Dubai can eventually make you happy and going ensuring you see every gem of the majestic city of Dubai. Indulge in travelling and exploring the beauty of Dubai now.