If you are a travel freak and love travelling to beautiful exotic places of the world, then Dubai is one such destination that will make you turn your heads around. The destination to unlimited fun and reverie is one and one only, Dubai. It is often seen as a fact that we remain more or less ignorant and disorganized as what places to visit, and what activities to do while in Dubai. It is not because that we really don't know what all to do at the place, but as there are too many of options they readily confuse. Besides there is also another dilemma as whether to take our sundries and pals to modern attractions or to traditional cultural heritage.
Not only for the guests paying visit to Dubai, many of us who have been staying in UAE for years now, still don't have an idea to the exact things that can be best cherished while in Dubai.
There are a large number of activities no doubt, some of them are expensive, and some come out to be free, while some of the experiences of these activities are found priceless. They fetch you golden unforgettable memories that can be preserved for long time.
Here we present our checklist of activities that should be carried out while in Dubai
Starting with the traditional cultural heritage areas, landmarks and sightseeing spots occupy the top lead position.
We very well know that it is sure that you won't miss the most renowned ones, but if still go time, you may well pass off these some lesser known landmarks and local sightseeing unique to Dubai.
Best Things to do in Dubai
1. Burj Khalifa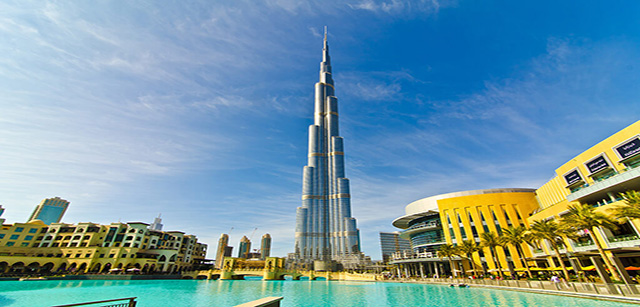 The tallest building in the world needs no other descriptions. Also known as Burj Dubai before it was being inaugrated, it is the tallest skyscraper of the world. The skyscraper stands around 829.8 meters tall with around 163 floors.
For Bookings: https://www.raynatours.com/city-tour/tour-details/Dubai-Burj-Khalifa-Tour-18.aspx
2. Burj Al Arab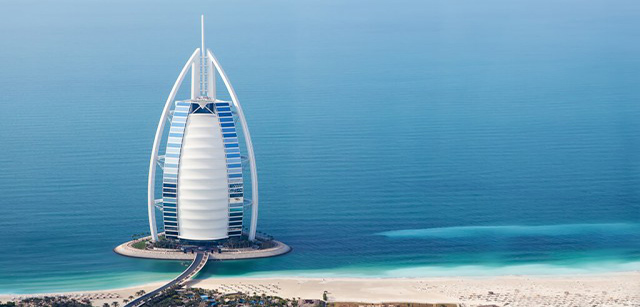 It is the only standing '7 star hotel' in the world. This luxury hotel in Dubai is the fourth tallest hotel in the world. With 60 floors and a total height of 321 m the architect of the building is truly commendable.
3. Dubai fountain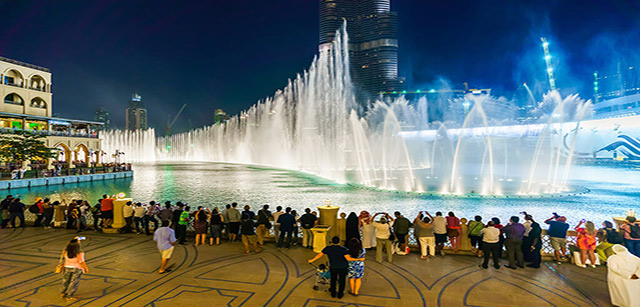 The fountain is the world's largest choreographed fountain system set up on a manmade lake 'Burj Khalifa'. The fountain is situated in the heart of Downtown Dubai development. It would be rather quite expensive to miss these choreographed fountains.
4. Dubai Aquarium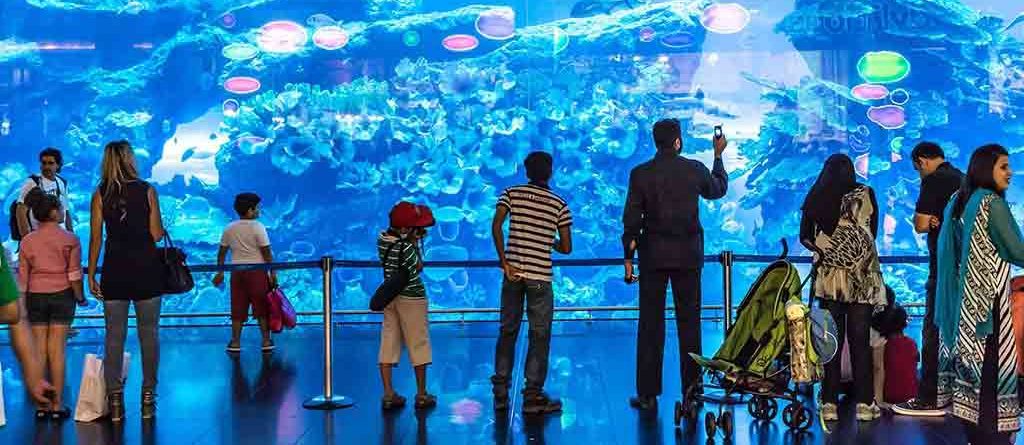 The Aquarium at Dubai mall is the world's largest acrylic aquarium display. This 10 million liter tank on the ground floor of the world famous Dubai mall is the largest suspended aquarium in the world.
5. Atlantis the Palm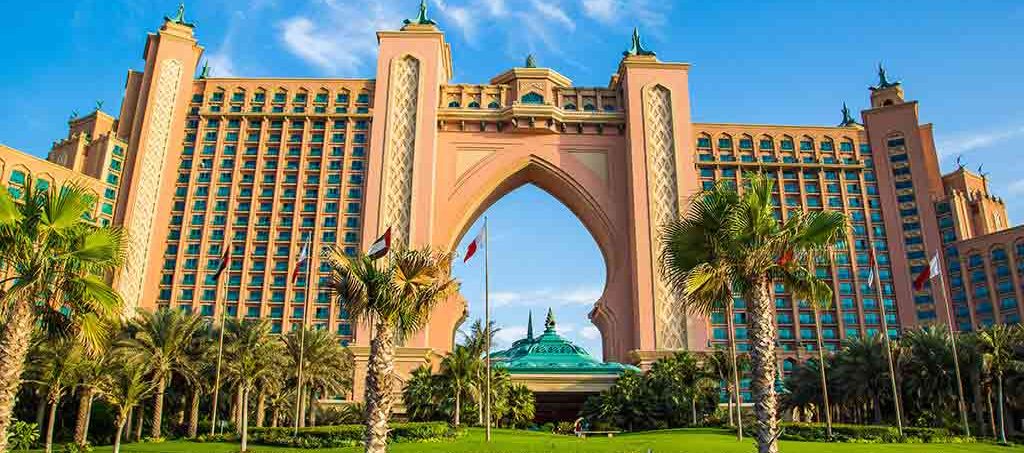 situated at the Crescent rd, Dubai is a five star UAE hotel resort located at the top of Palm Jumeirah. One of the gems of Dubai, the grandeur of this place can only be seen to be believed.
6. Emirates towers (also known as Toblerone towers)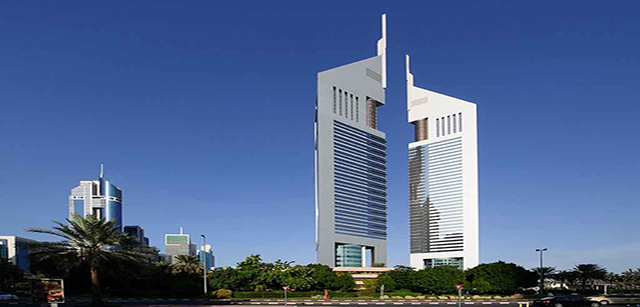 It is a building complex tower in Dubai that contains the Emirates office tower. The total height of this tower is 309 m. It is a building worth giving a look at.
7. Maze tower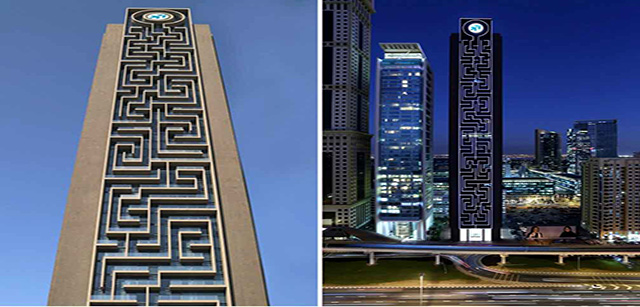 Another tall skyscraper, this one has got 57 floors with a total height of 210 m. The complete name of this tower is Al Rostamani Maze Tower, located along Sheikh Zayed Road.
8. Cayan Twisted tower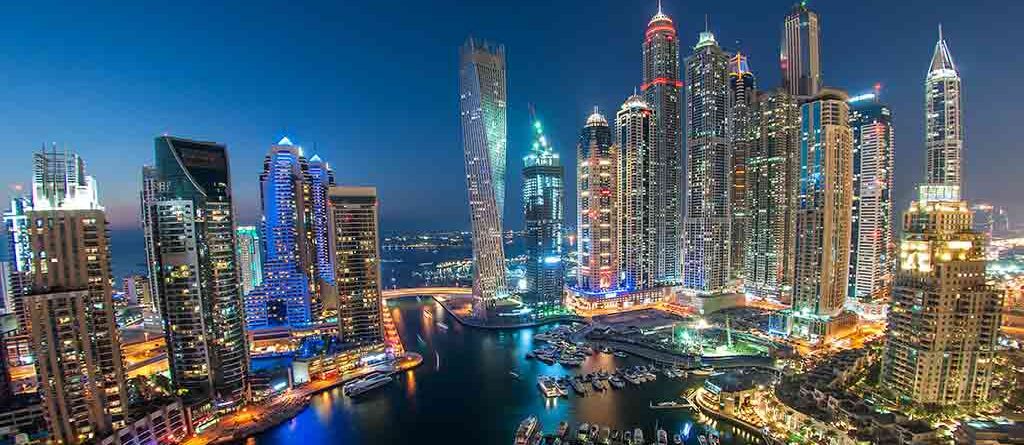 This tower is another skyscraper, which became the tallest amongst the contemporaries with a twist of 90 degrees. The dynamic twisting shape of the Cayan tower challenges conventional architecture and redefines the basic standards of luxury.
9. Jumeirah Beach

A white sand beach located in the desert city, the name of the beach is kept after the Jumeirah district of Dubai. The beach stretches along the coast south of the Jumeirah District to meet the Arabian Sea.
10. Jumeirah Mosque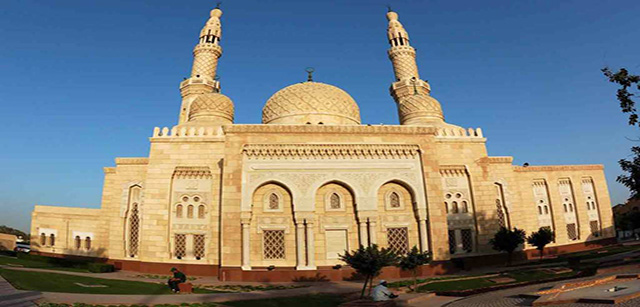 Taking a guided tour at this amazing mosque will acquaint you with the inspiring Muslim culture and astound you with the beautiful architecture.
11. Dubai Museum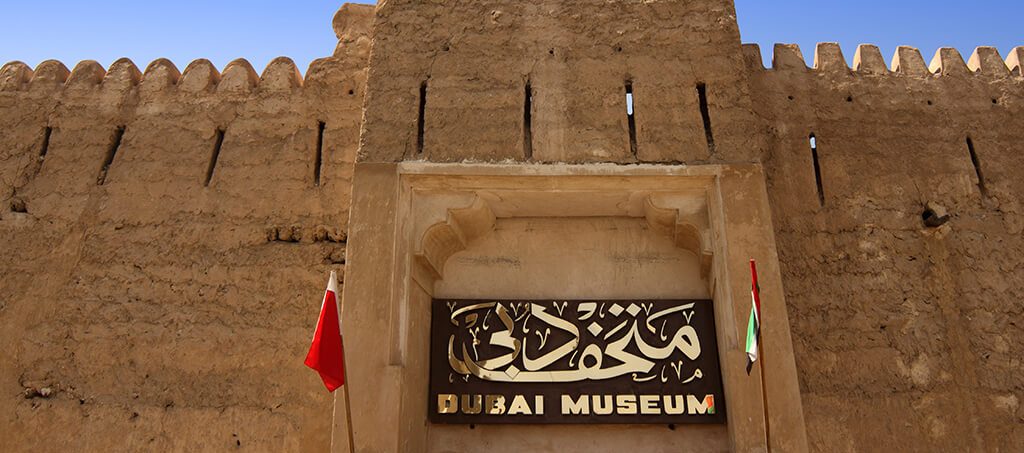 It is the main museum of Dubai and so far the best place to know the early culture and life of the people of Dubai. Beautifully preserved and maintained, the museum offers a great insight into the Bedouin history.
12. Saeed Al Maktoum House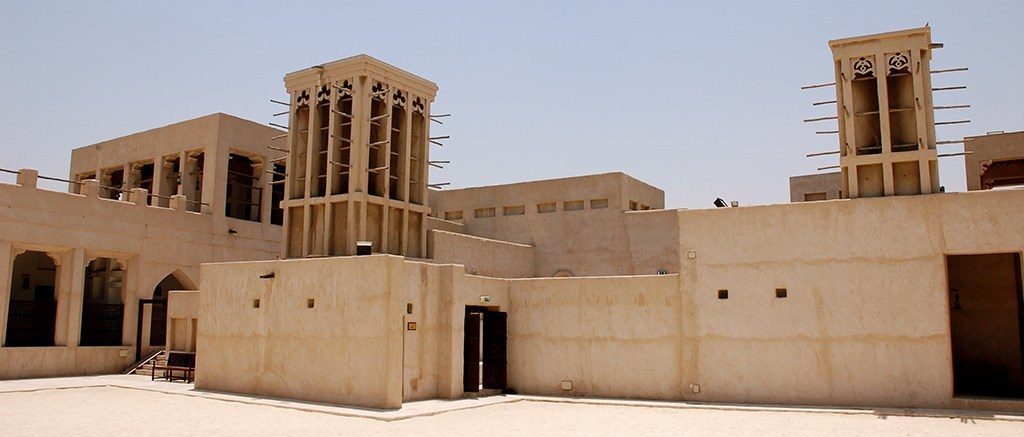 Saeed Al Maktoum House building is of great importance which has formerly remained the residential headquarters of Saeed bin Maktoum Al Maktoum, one of the princely rulers of Dubai. Located along Dubai Creek in the beautiful Al Shindagha, it is a masterpiece of traditional Emirates architecture.
13. Dhow Cruise at Dubai Creek

It is a saltwater creek located in Dubai, United Arab Emirates. Dubai Creek ends at Ras Al Khor wildlife sanctuary. Some ancient sources reveal that the creek extends as far inland as Al Ain. Some ancient scripts suggest that Greeks called it River Zara.
Visit: https://www.dhowcruiseindubai.com
14. Deira Clock tower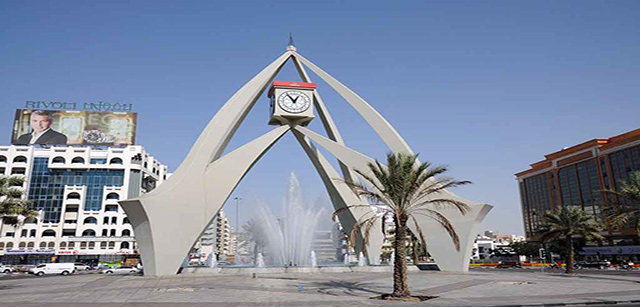 Located at Al Maktoum Road, the Deira clock tower initially named as Dubai clock tower falls in the Eastern part of Dubai. The clock tower is a roundabout in Dubai.
15. JW Marriott Marquis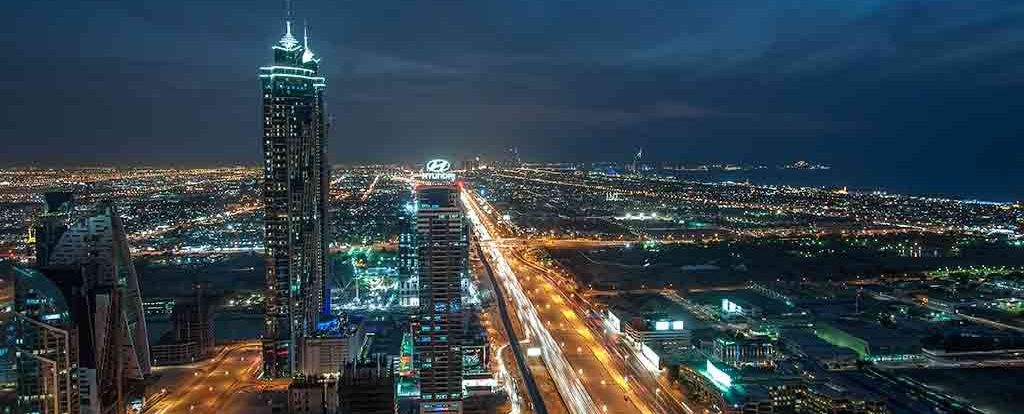 It is also renowned for being the world's tallest hotel. The beauty and hospitality of this place is unparallel.
16. Rose Rayhann Rotana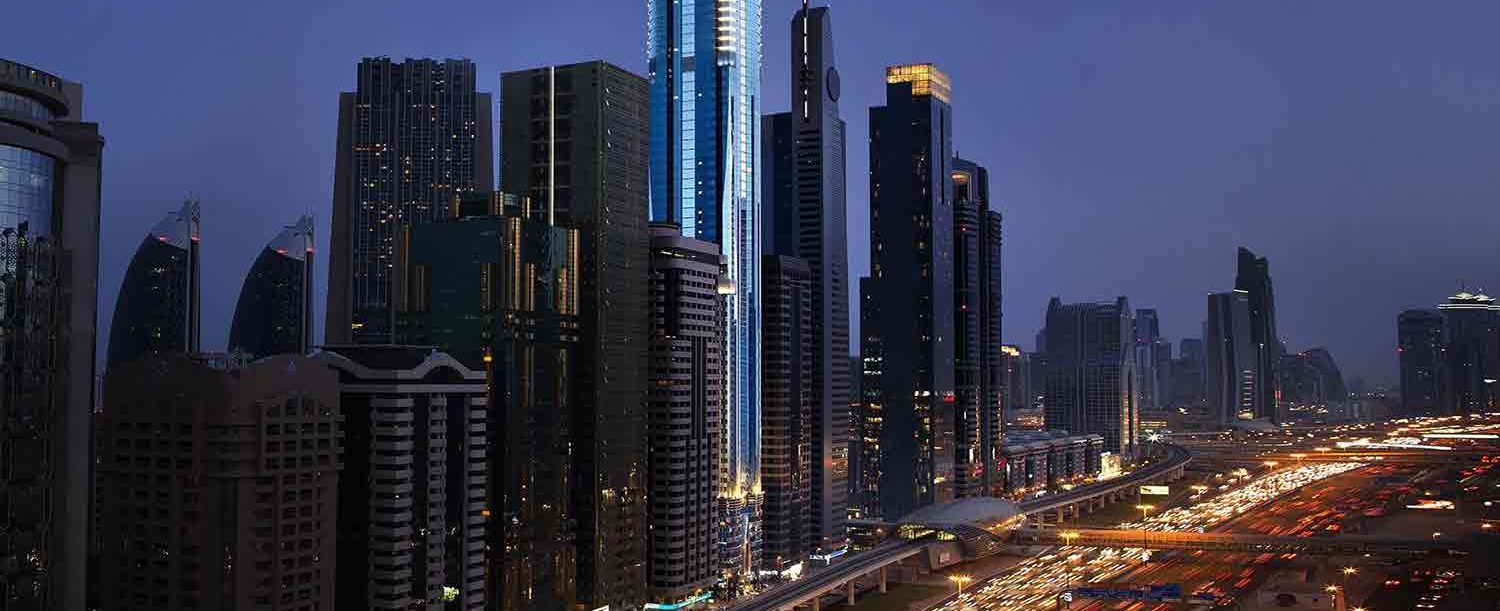 It is the second tallest hotel of the world. If you aspire for luxury, it fits the bill.
17. Rolex Twin towers in Deira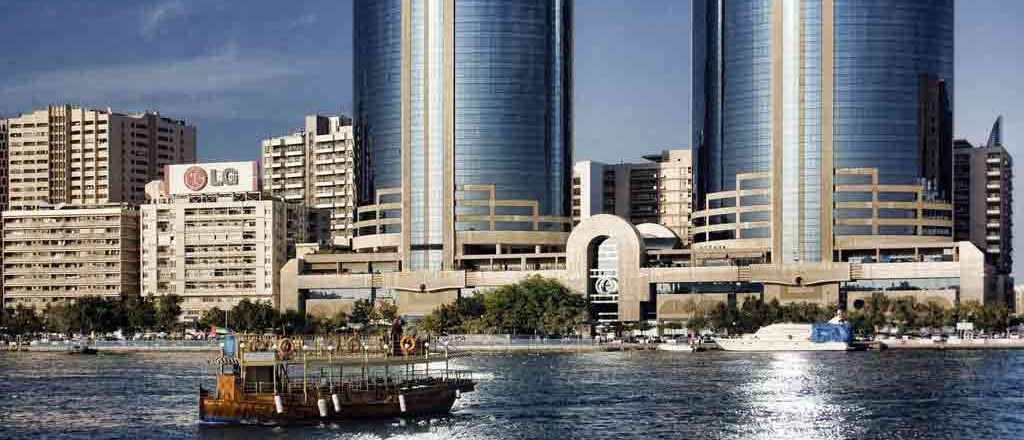 Also known as Dubai twin towers or Deira twin towers are located in the eastern part of Dubai. These twin towers are multiuse buildings, containing shipping centre, residential tower, office tower, restaurants, coffee shops and food court. The building in each of the twin towers has got 22 floors with each having a height of 102 meters.
18. Dubai Marina Waterfront and Yacht Club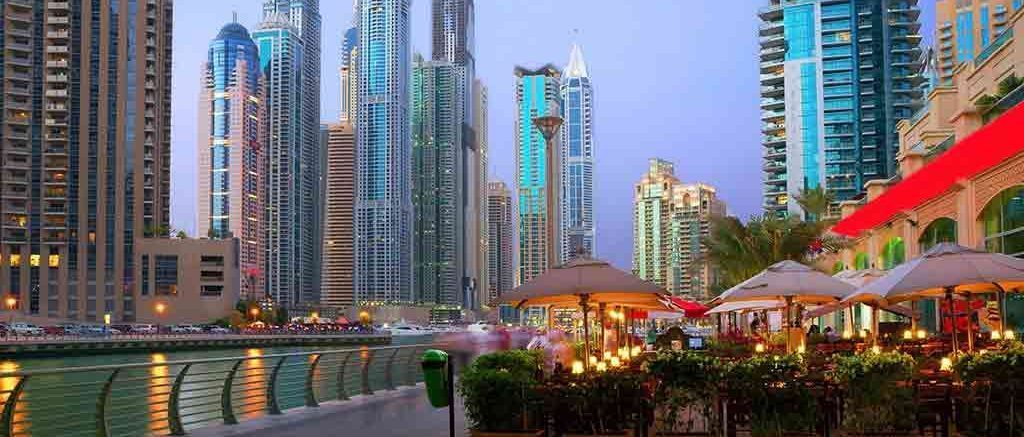 A perfect way to spend a leisure day or evening, the Dubai Marina Waterfront and Yacht Club offers various water activities for your enjoyment.
19. Dubai Financial centre façade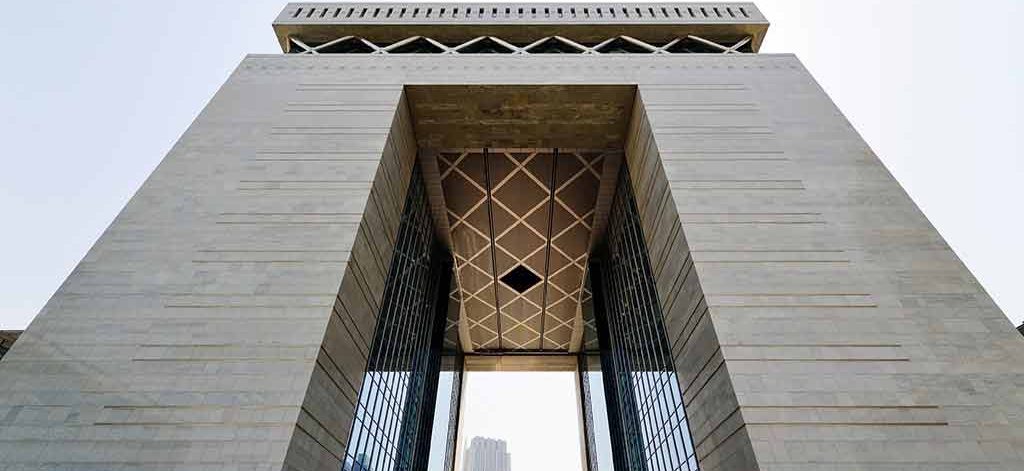 The important financial centre of the city of Dubai, it's beautiful building and modern engineering will leave you awestruck.
20. Desert Safari
The most popular desert safari in Dubai, this safari includes a wide variety of activities such as dune bashing, skiing in the beautiful sand, sumptuous BBQ dinner, belly dancing by famous belly dancers, exciting camel rides and exclusive pick and drop service from your place of stay. There are various operators offering services for desert safari, evening and overnight camping desert safari, the Dubai city tour and exotic dinner cruises.
[yasr_visitor_votes]