Nothing can amaze your partner more than the surprise of a romantic dinner on Valentine's Day. It's a formula that never fails to impress. There's something in the air that time that takes you away from everything else in the world and soaks you in the beauty of the relationship. Dubai proves to be one of the few destinations that can make your valentine's day truly special. Thanks to the warm hospitality of the city, they go lengths to ensure that your valentine's day is a memorable one.
Here's a list of the most romantic restaurants in Dubai that can make your valentine's day extra special.
1.The Viewing Deck- Thiptara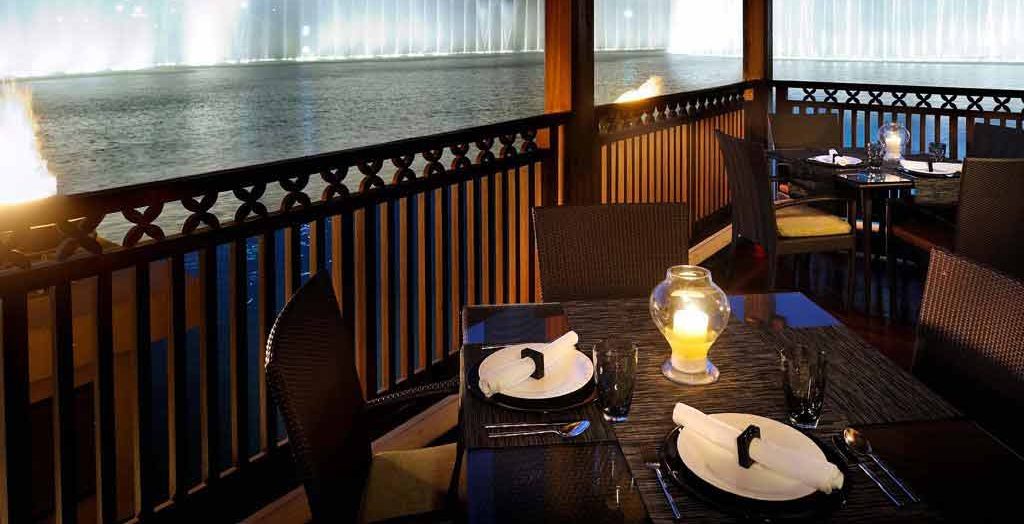 On the back drop of mesmerizing décor, overlooking the Burj Khalifa and Dubai fountain, you will be served by your own private butler and entertained by a personal violinist playing soothing music. Your dinner will include a set menu of mouth watering dishes prepared as per your choice and along with a set of offerings which includes a bouquet, a valentine pendant, and chocolates.
Approx. cost per couple:
Dhs 22000 with al fresco dining
2.Atmosphere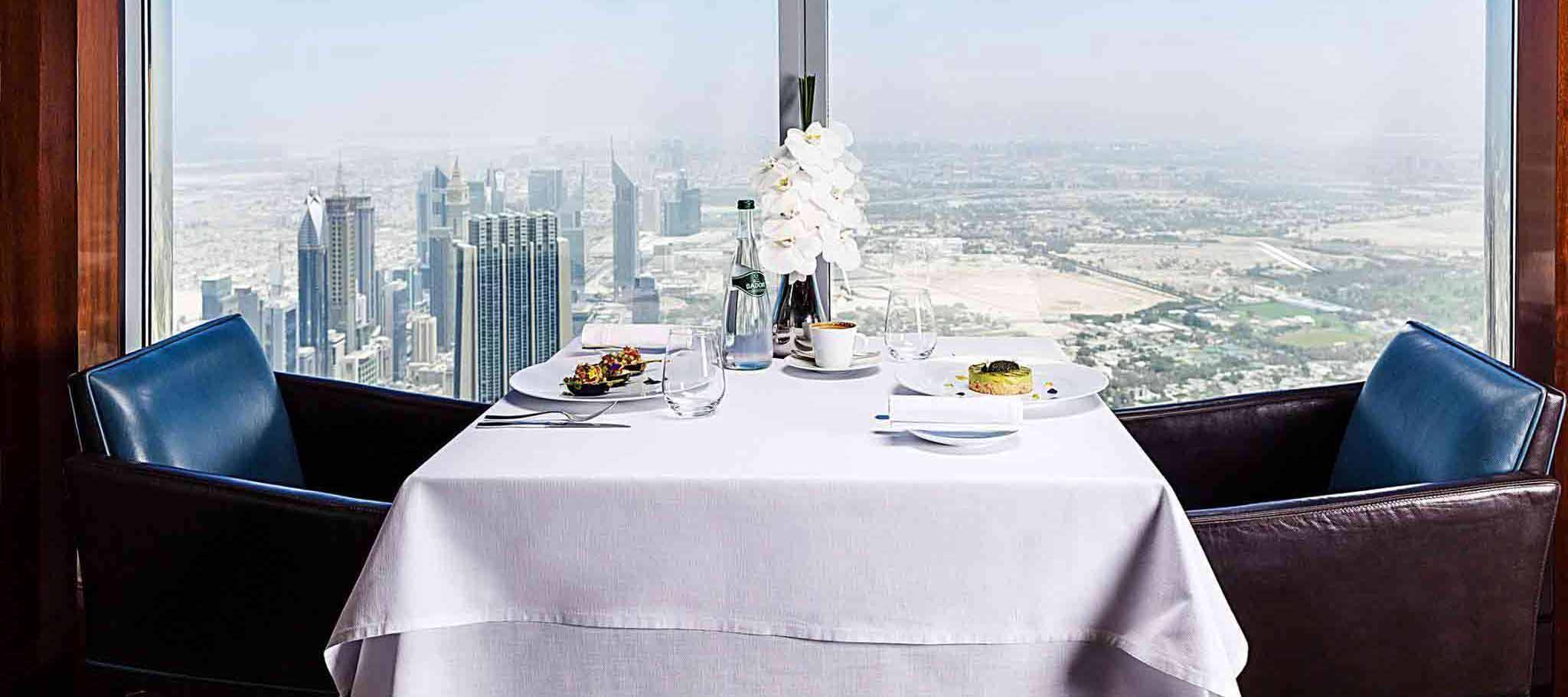 What's better than to eat your valentine dinner at the 122nd floor of the world's tallest building- Burj Khalifa. The scene out of the window will blow your mind. What comes along with the view is a 7- course dinner with a perfect pairing of grape. Make your valentine feel on top of the world, literally.
Approx. cost per couple:
Dhs 4500 (window seat)
Dhs 4000 (non-window seat)
Dhs 2500 (window seat at the lounge with 4 course dinner)
Dhs 2200 (non- window seat at the lounge with 4 course dinner)
3.Pierchic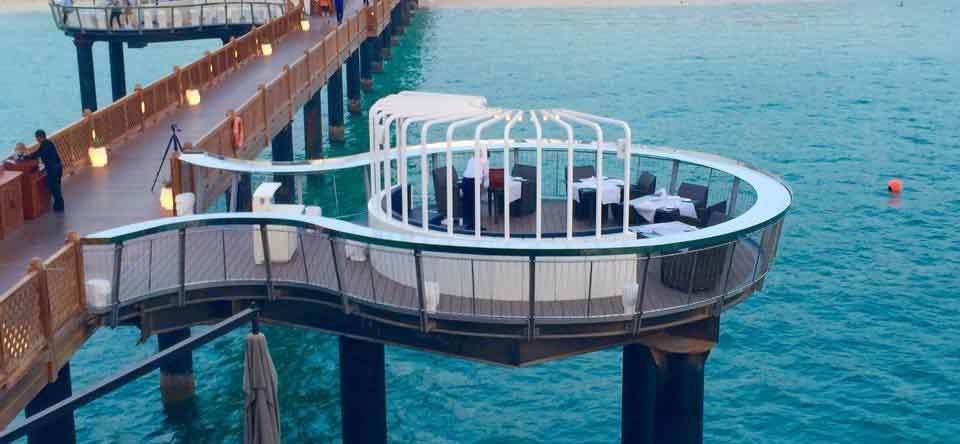 The venue of this restaurant makes it a must visit on any special occasion of the year, especially Valentine 's Day. Breathe an air of exclusivity and dine literally in the ocean overlooking the coastline of Dubai. Although the menu is not large, the panoramic view and the seating arrangements make up for it. The dinner also includes a surprise gift for the lady.
Approx. cost per couple: Dhs 2500
4.Al Qasr – The Shore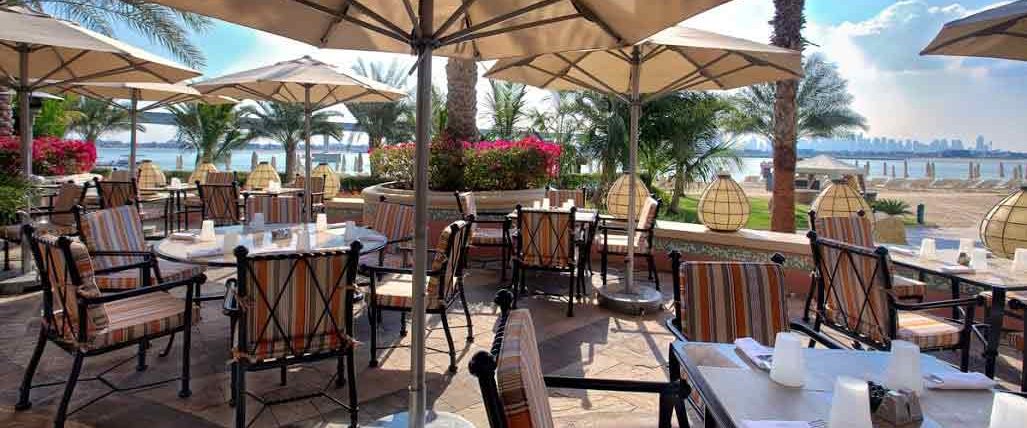 Think of an evening on the beach- secluded from the crowd, candle lit with a backdrop of vast sea with you and your valentine hand in hand. Can it get any better than that? If this is what your idea of impressing your date this Valentines Day, then 'The Shore' is the place for you. Dine amidst the soft music of the waves and soak in the stunning views of the Jumeirah coastline and Burj Al Arab. The dinner menu includes 4 course meal with a bottle of bubbly, a 2 for 1 voucher of the Talise spa, a chocolate gift box and a personalized framed photo of the evening spent.
Approx. cost per couple:
Dhs 2800 (including beverages)
Dhs 2200 (without beverages)
5.The Beach House Anantara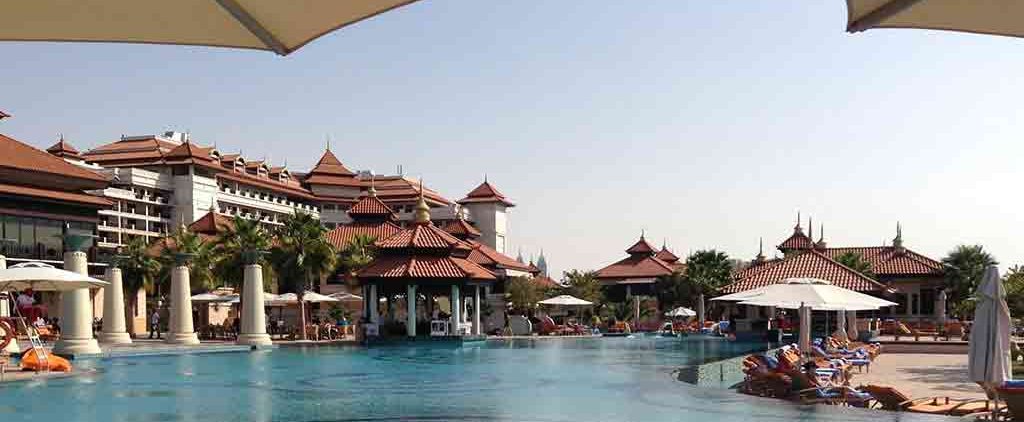 Sit for a quiet dinner right under the starlit sky on the beachfront of the vast coastline of The Beach. The candle lit ambience with vast sea on one side and open sky above and you sitting with your valentine, is sure going to be a picture perfect moment. Eat a sumptuous 5 course menu with a sweet medley of dishes, enjoy a bubby bottle and a personal waiter at your service. What's more? The lady receives a beautiful rose and delicious box of chocolates.
Approx. cost per couple: Dhs4000
6.The 31- Sky Table
Offering you a truly magnificent look of Burj Khalifa, the Sky Table is sure to make your romantic evening every bit of a success with its exotic view. Enjoy a 4 course meal with a bottle of French grape, a bouquet of flowers for the Madame and an exclusive Valentine desert. But mind you, it's just 1 table so if you want to spend your special day there, make sure the booking is made well in advance.
Approx. cost per couple: Dhs2015
7.EauZone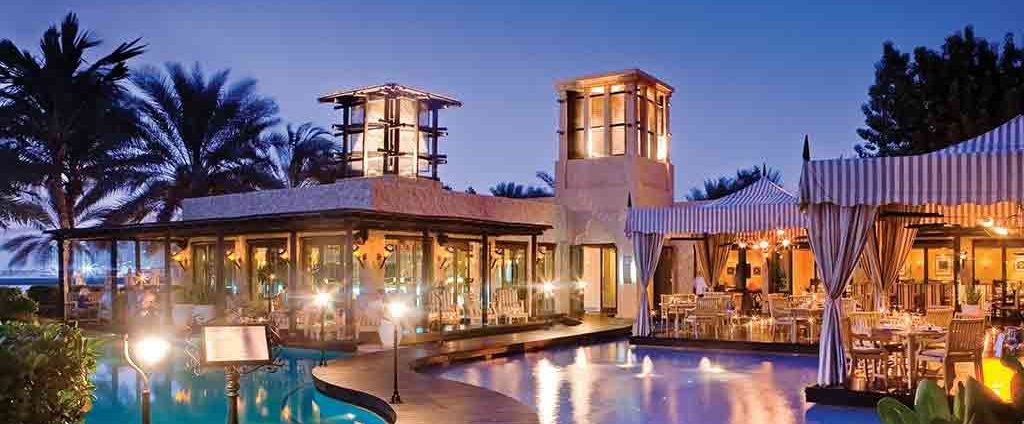 While it boasts of a casual dining atmosphere during the day, as the sun descends it reflects a beautiful ambiance illuminated by intelligent lights and offers a feel of a floating restaurant with its translucent water pools. If it's a special day like the Valentine 's Day or even your personal occasion, all you have to them is inform them, your table will be decorated with rose petals and your valentine will be treated with a service that you both won't be able to forget in a hurry.
Approx. cost per couple: Dhs700
8.Kris with a View- 360 Degrees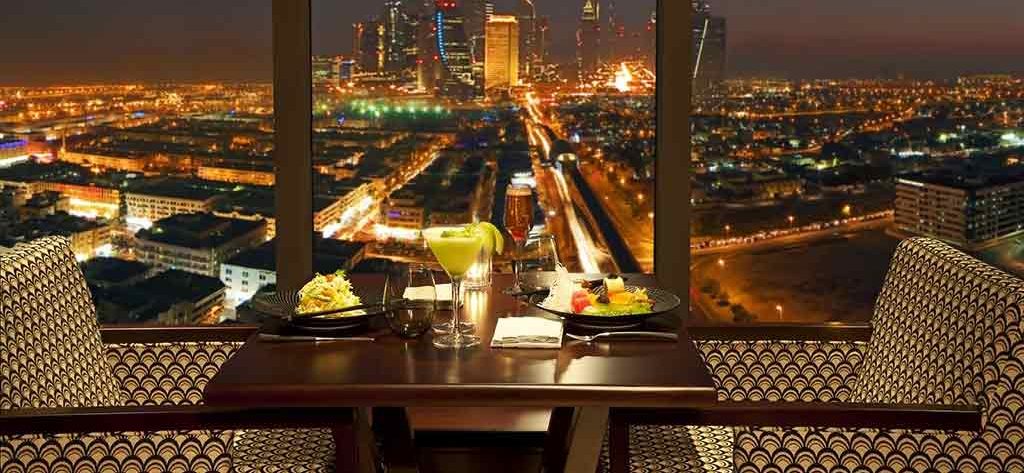 Sit with the love of your life for a special dinner overlooking the vast ocean and the grandeur of Burj Al Arab on your right at '360 degrees'. Promising an evening with a mind blowing setting, unforgettable Pan Asian dishes and unparalleled hospitality, 360 Degrees offers a perfect night.
Approx. cost per couple: Dhs1500
9.Level 43 Sky lounge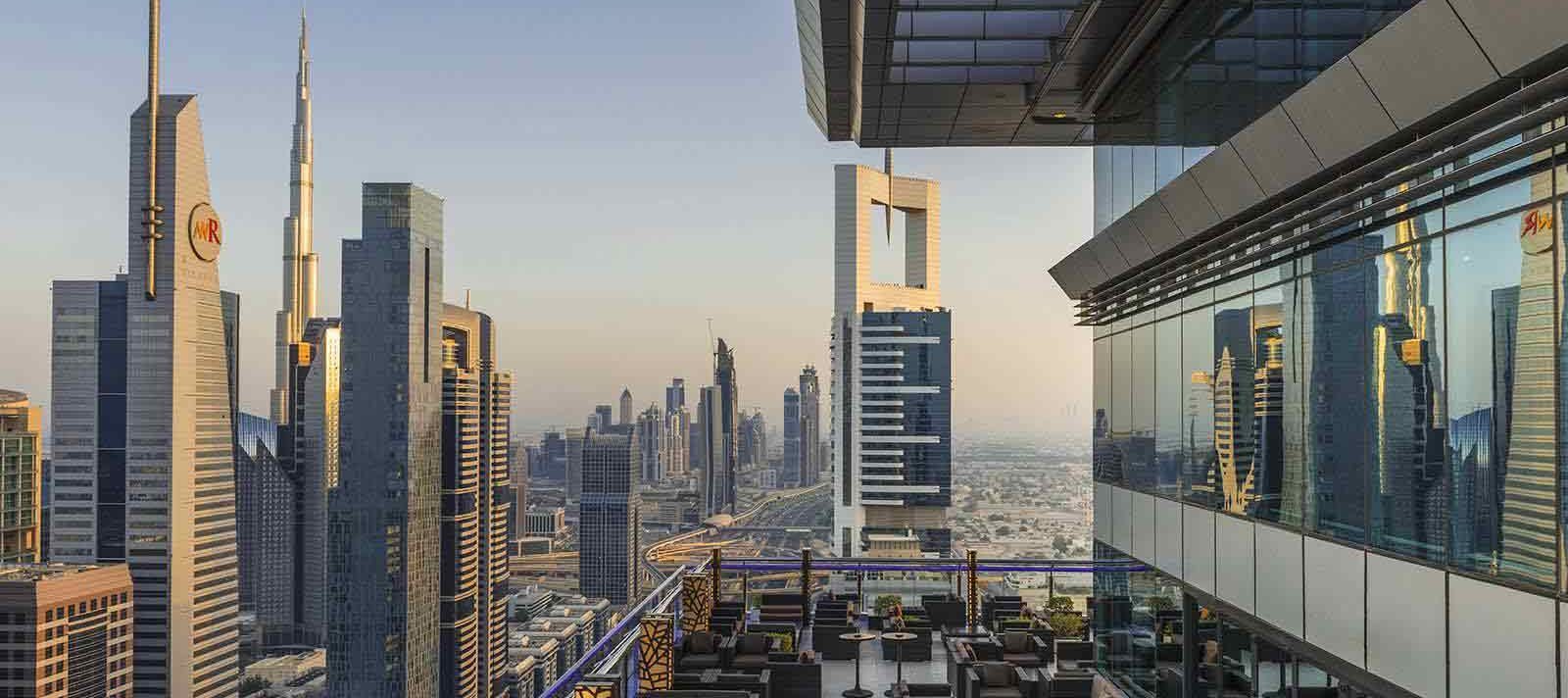 One of the best ways to see the illuminated skyline of Dubai, Level 43 Sky lounge makes it to the list because of its exquisite alfresco setting and sumptuous food (especially the sea food). The place has 3 dinner package options to make your evening memorable.
Approx. cost per couple:
Dhs840 (2 flutes of bubbles, Oysters, and a 5 course dinner)
Dhs350 (2 flutes of bubbles, Oysters, and a filling platter to share)
Dhs600 (A bottle of bubbles, Oysters, and a filling platter to share)
10.Moana
An intimate romantic setting that is perfect for the order of the day alongside a beautiful pool, Moana boasts of exclusive seafood including sashimi, ceviche and sushi. Enjoy all of this on a perfect evening with a flute of bubbles, a 4 course delicious menu and a Balik salmon (hand carved). Can it get any better?
Approx. cost per couple: Dhs750
P.S. – These restaurants are in no particular order; you are free to fall in love with any of these.