Dubai Garden Glow is located in the Zabeel Park, very close to the iconic Dubai Frame. This outstanding attraction opens only in the winters, and provides an out of the world visual experience. It is one of the most unique theme parks globally that is comeback to surprise its visitors for the seventh time. Millions of energy light bulbs made and recyclable materials transform this garden to a magic land. It is based on a never-seen-before concept where you can find eco-friendly displays of famous structures and characters It is divided into many areas like Art Park, Ice Park, Glow Park, Dinosaur Park, and Magic Park.
All About the Dinosaur Park In Dubai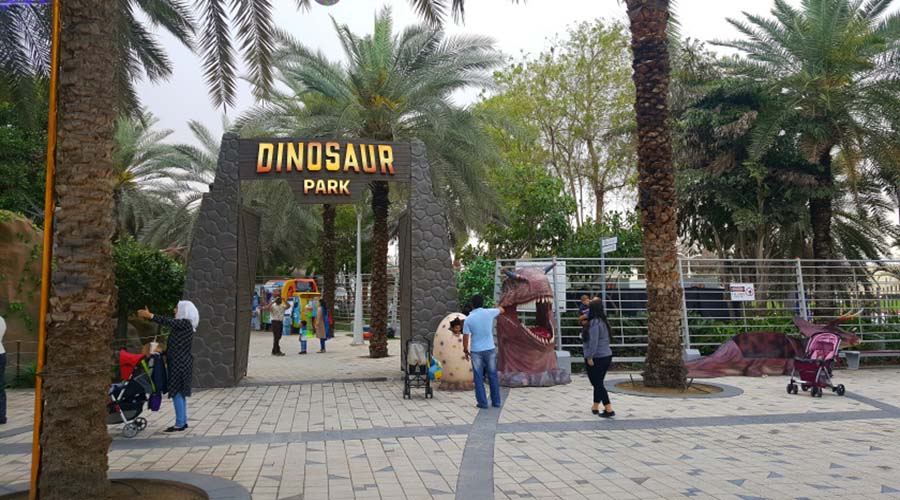 It is one of the largest outdoor dinosaur park in Dubai and a one of its kind in the Middle East. It takes you to the prehistoric era where you can see these gigantic and terrifying creatures that ruled the planet millions of years ago. It has more than 120 animatronic dinosaurs spanning three time periods or eras – Triassic, Jurassic and Cretaceous. This park uses state-of-the-art technology to give visitors an unbelievable experience. It will not only enthral children and adults but also provides them a wholesome entertainment and learning experience. It is also home to an array species of dinosaurs like Kentrosaurus, Dimetrodon, Apatosaurus, Corythosaurus, Velociraptor, Tyrannosaurus Rex, Brachiosaurus, Spinosaurus among others. You can also check out the interesting information displayed with on it.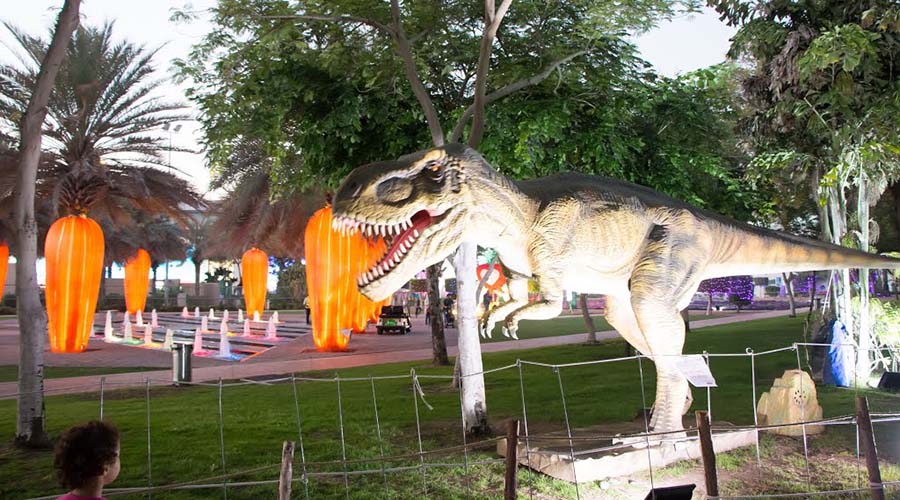 This dino park in Dubai takes you on a captivating journey of this pre-historic creature. If you want to know more about this fascinating creature, don a lab coat and visit the Dinosaur Lab. Get a glimpse on the process of the birth of baby dinosaurs. Find out about the impressive and different characteristics and rare specialities of the various species of dinosaurs like the teeth, unique jaws, claws, footprint and more. Brace yourself as you will be caught by the sudden roar of some of these dinosaurs. You can also enjoy rides based on these mighty creatures. The lab traces the entire life-cycle from the birth of dinosaurs from eggs to the extinction of the these incredible species that were once inhabitants of planet Earth.
If you are a history lover, then head to the Dinosaur Museum where you can see replicas of dinosaur skeletons. These magnificent creatures have always intrigued us and this is an excellent way to understand the mysteries and secrets of these imposing beasts.