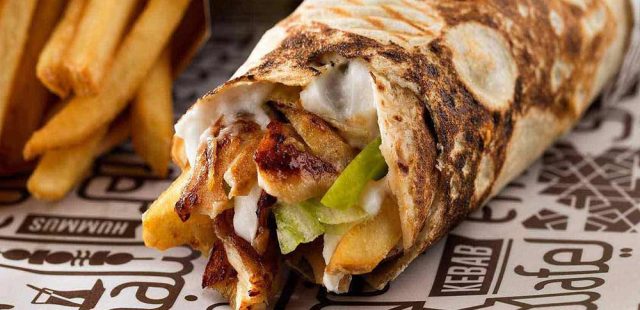 Dubai has boldly shown its unparallel capabilities to transform nonstop and turn into a mega tourist hotspot, simultaneously it has thrown its doors open to travellers globally there by changing the very scenario of its cuisine blossoming ten folds and alluring food lovers from worldwide.
An Epicurean potpourri, Dubai is one of world's most happening dining destinations and tempts your taste buds with sumptuous multi cuisines from all over the globe. Dubai is like a genie in a lamp that you just have to wish for the cuisine and your wish is granted. However, when travelling to Dubai, you would love what the locals are having.
As Dubai being a desert region and set in surrounds of waters, the cuisine mainly has non vegetarian elements and though the traditional cuisine is heavily influenced by other Middle Eastern countries, the flavours have their own unique twist and treats you to extravagant cuisine in the winding streets and alleys or in a classy Arabian chic restaurant in Dubai.
Here are our pick on some quintessential Dubai cuisines you should relish when you visit Dubai.
1. Shawarma
The most popular and savoured dish across the city, Shawarma generally tops the list of most sought dish by food lovers on a visit to Dubai. A simple yet delicious fast food, it is made with marinated lamb or chicken cooked on a spit, smoked and slightly burnt, and mixed with pickled vegetables, garlic sauce and rolled up in Arabic flat bread and eaten as a wrap. In Dubai, this is the perfect relished snack of the people and you can have a shawarma in most of the food outlets, which have added their own little twist into this dish.
2. Falafel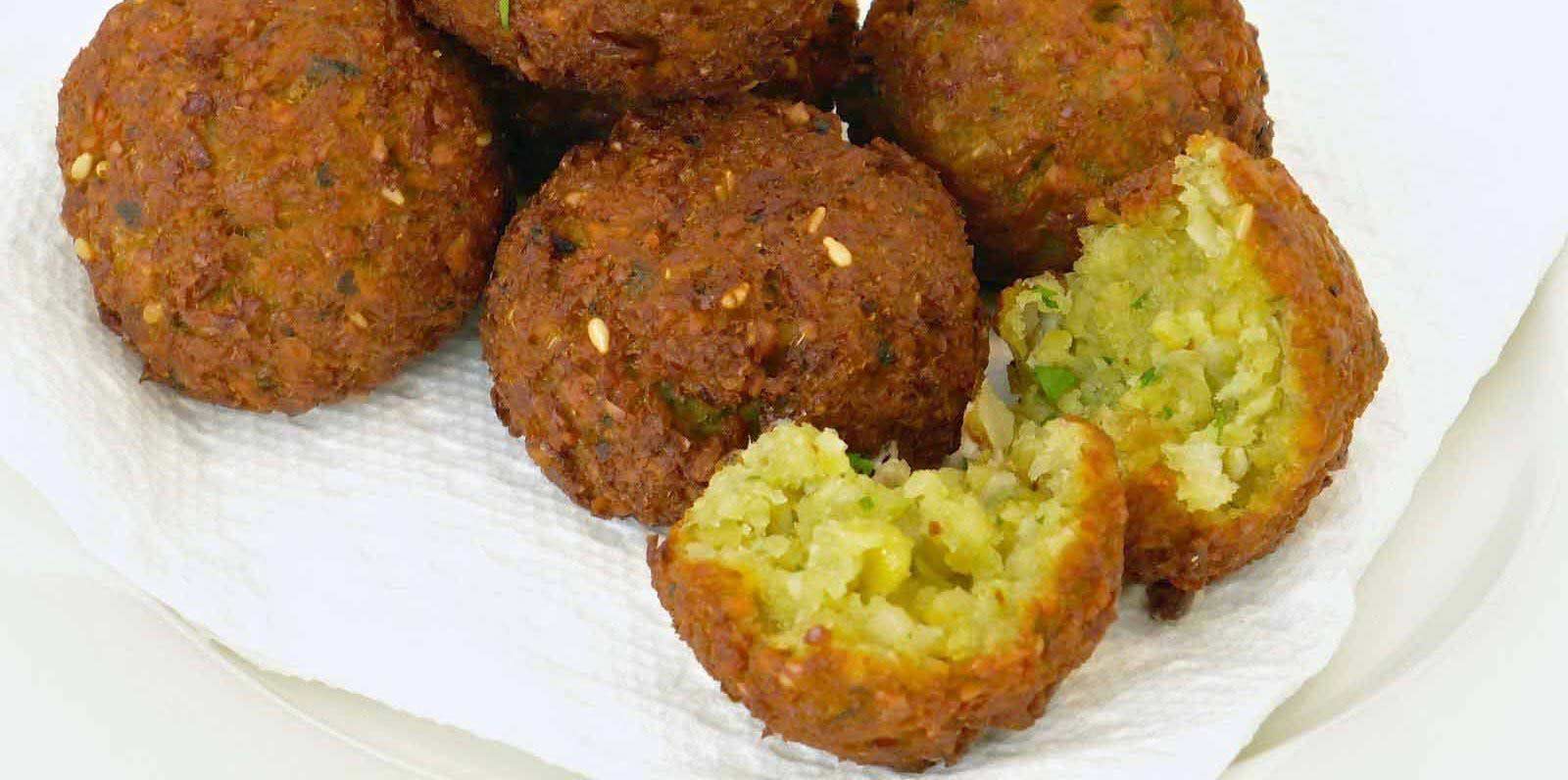 Another popular street snack among the locals, gorge on some lovely Falafel which is fried fritter made up of a mix of mashed chickpeas combined with assorted spices, deep fried till crisp and served in bread pockets along with tomatoes and onions. This scrumptious dish is usually enjoyed as a side dish.
[Read: 12 Best Italian Restaurants in Dubai]
3. Kunafa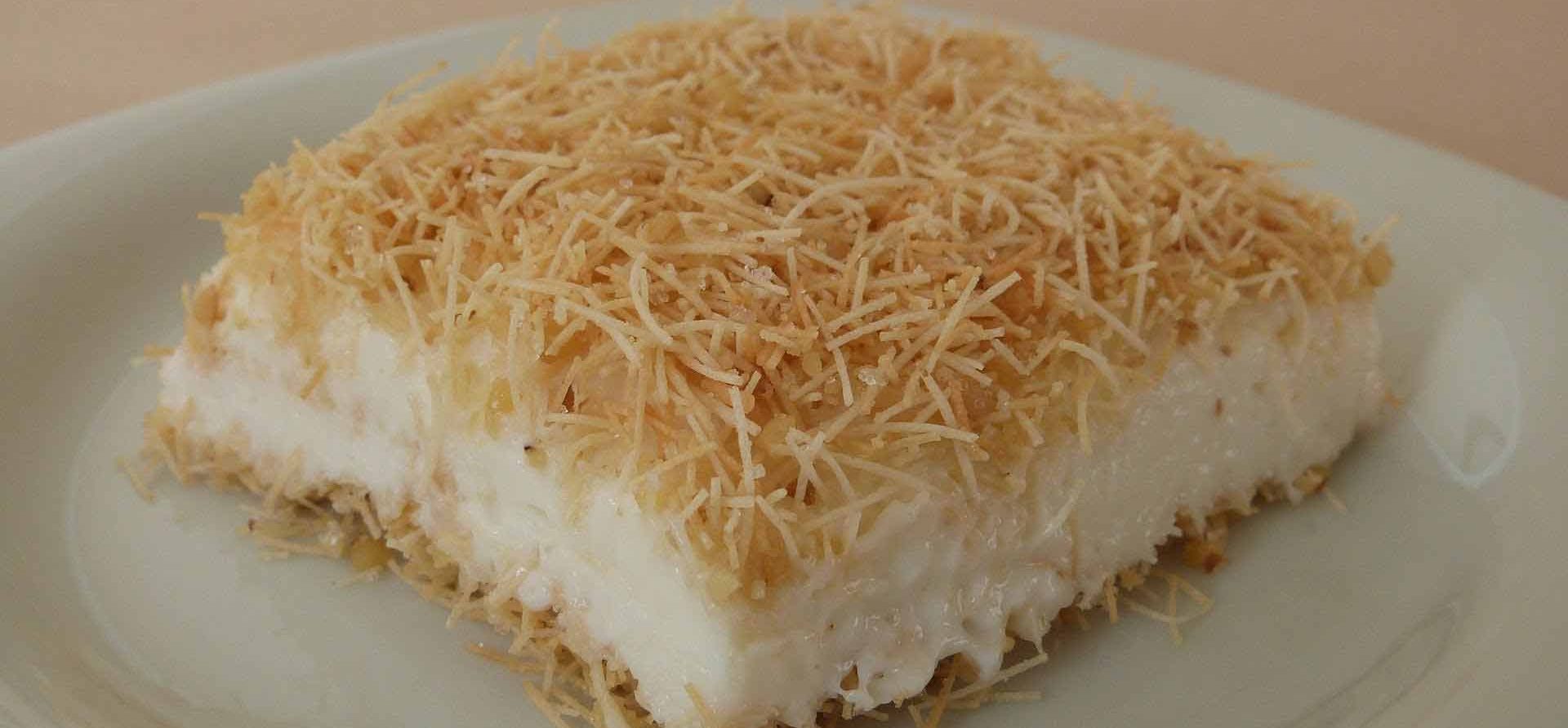 The Emirati version of a cheese pastry, the Kunafa is a moist treat filled with melted cheese that oozes out as you bite into the glazy crust coated with sugary egg mixture. It is among the most favoured dishes in Arabic sweets and is a finger licking treat to enjoy in Dubai.
4. Maamoul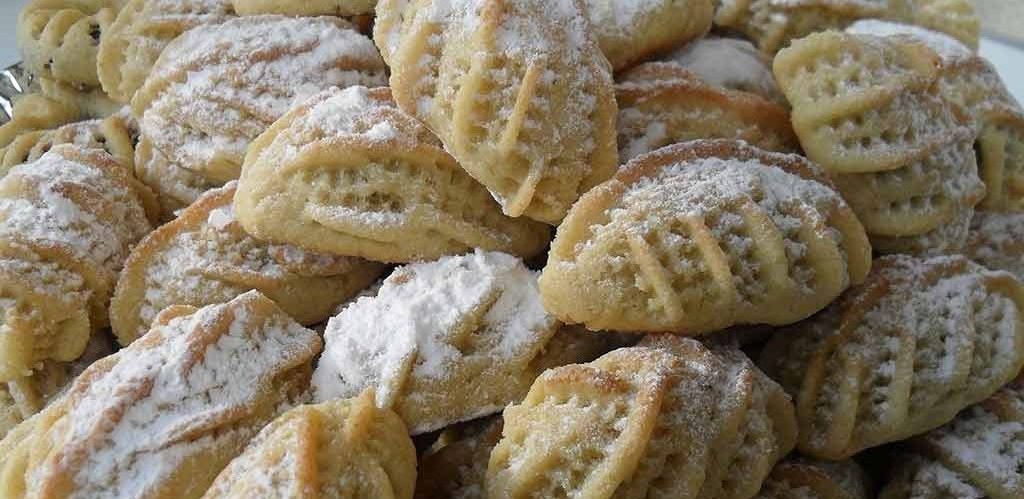 A big time favourite around the festive times, Maamoul is a delightful, lip smacking sweet which people all over Middle East relish during holidays. This tender Arabian pastry is stuffed with a choice of dates, walnuts, almonds and pistachios, then moulded in shape and baked with sugary coating – a delight to indulge in when in Dubai.
[Read: Best Coffee Shops in Dubai]
5. Mehalabiya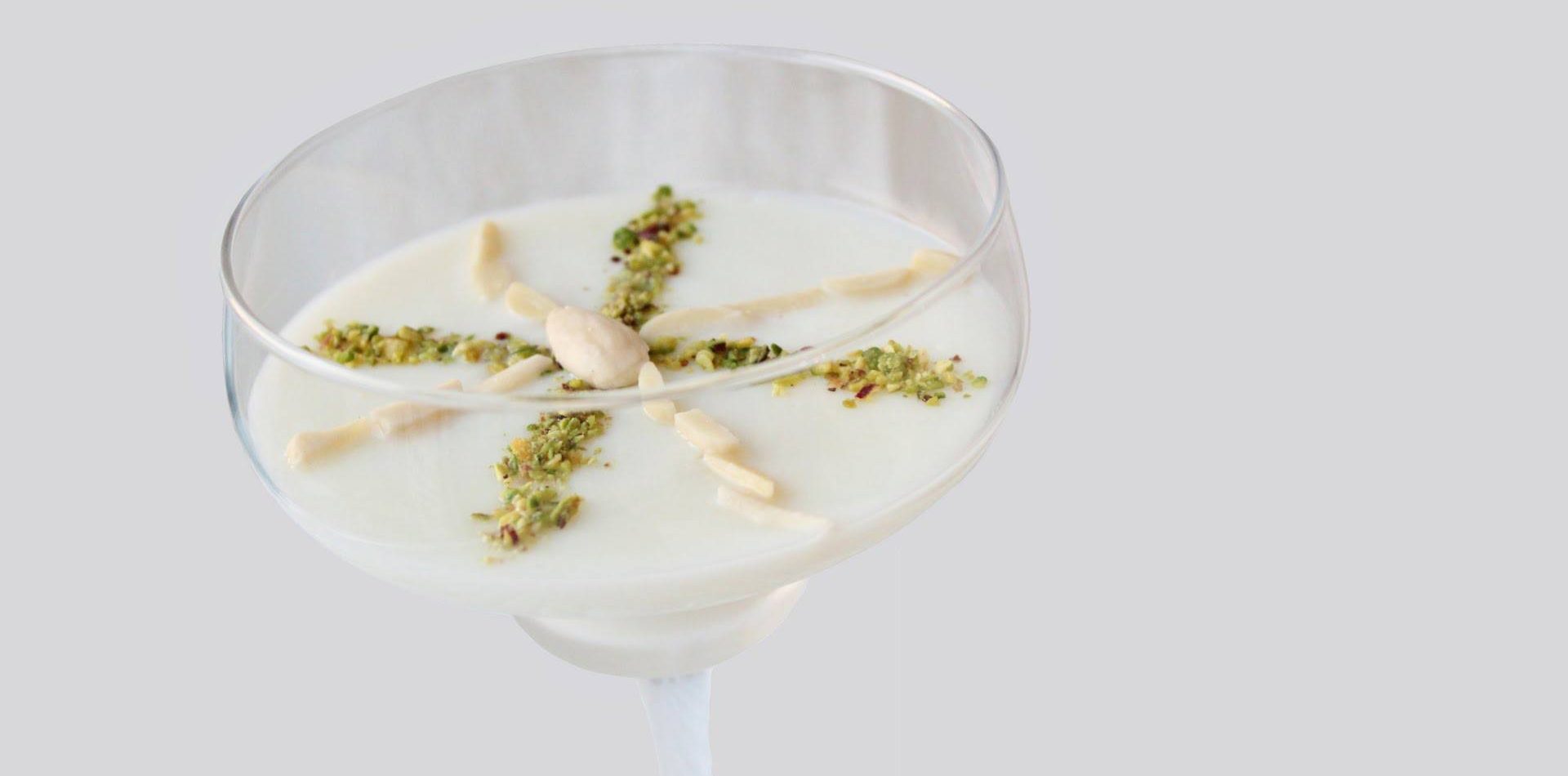 Though of Egyptian origin, this dessert is a simple milk pudding whose flavours are accentuated by pistachios and rosewater. Mehalabiya is mouth watering delicacy with intense flavours and is a refreshing delight to enjoy after a hearty meal.
6. Hummus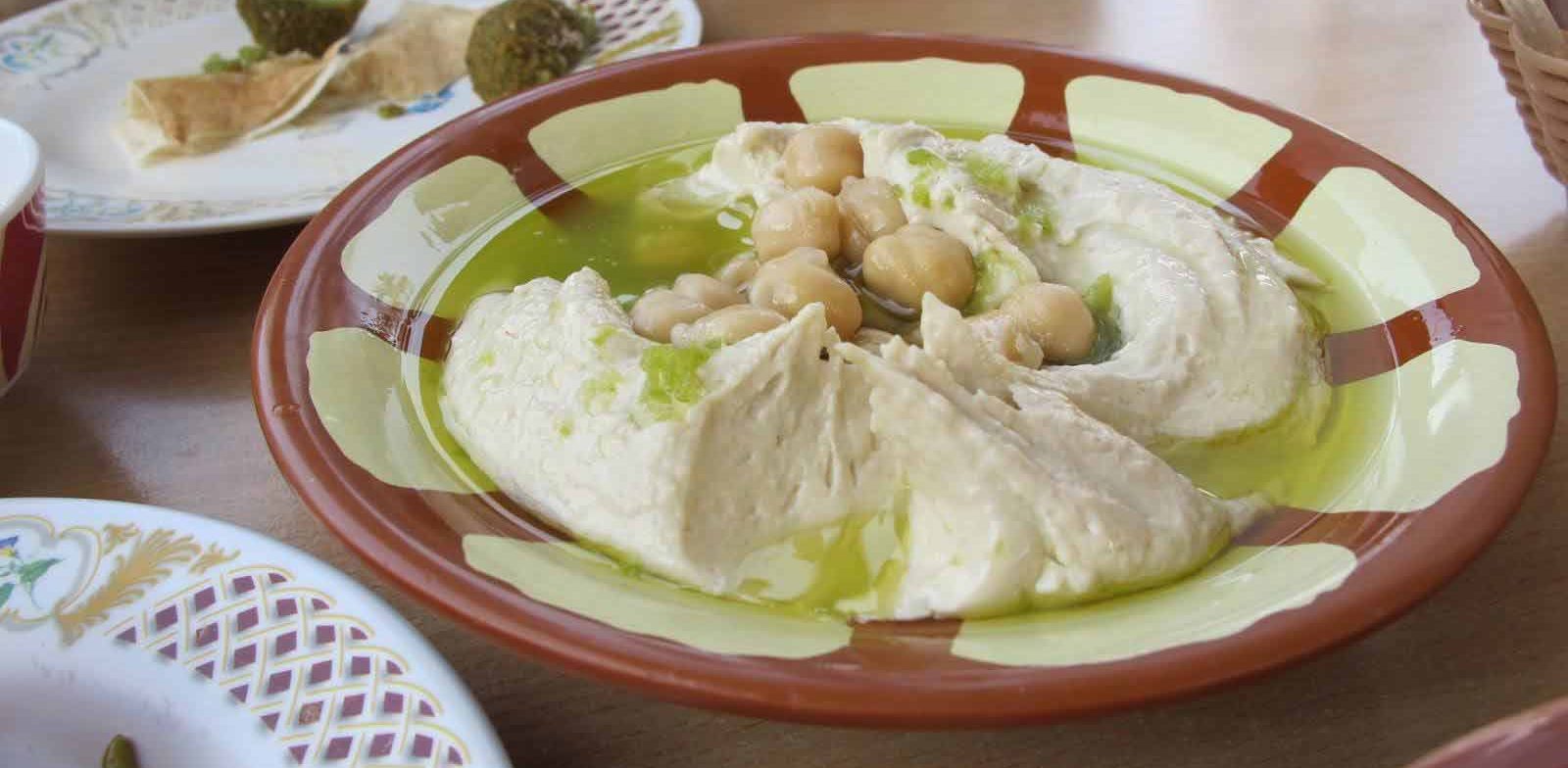 Not actually counted as a dish, but Hummus is more like a dip made out of chickpeas, sesame seeds and spices, all grinded into a smooth paste and drizzled with oil, which can be enjoyed along with chips and breads. An authentic traditional Middle Eastern dish, Hummus is a popular around the world.
[Read: Vegetarian Places to Eat in Dubai]
7. Stuffed Camel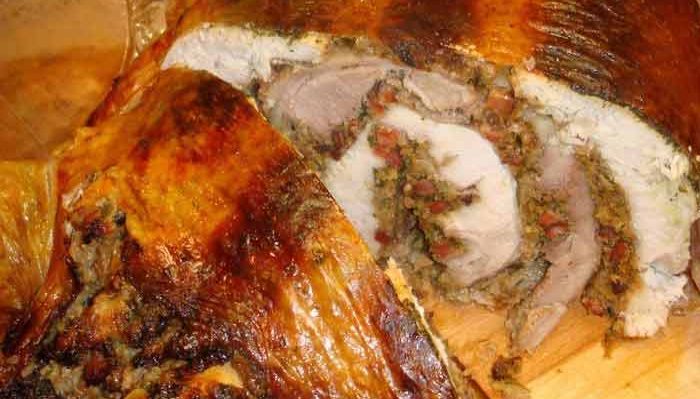 For those who like to try extra ordinary feasts, how about trying a bite of stuffed roasted camel? Dubai has yet another record in its name with this famed dish, the Guinness Book of World Records has listed this dish as the largest dish on a menu in the world. The Stuffed Camel is simply a whole camel stuffed with lamb, boiled eggs, chicken and fish and then roasted completely. This dish is usually a royal occasion speciality and is served in Bedouin ceremonies and special occasions.
8. Al Harees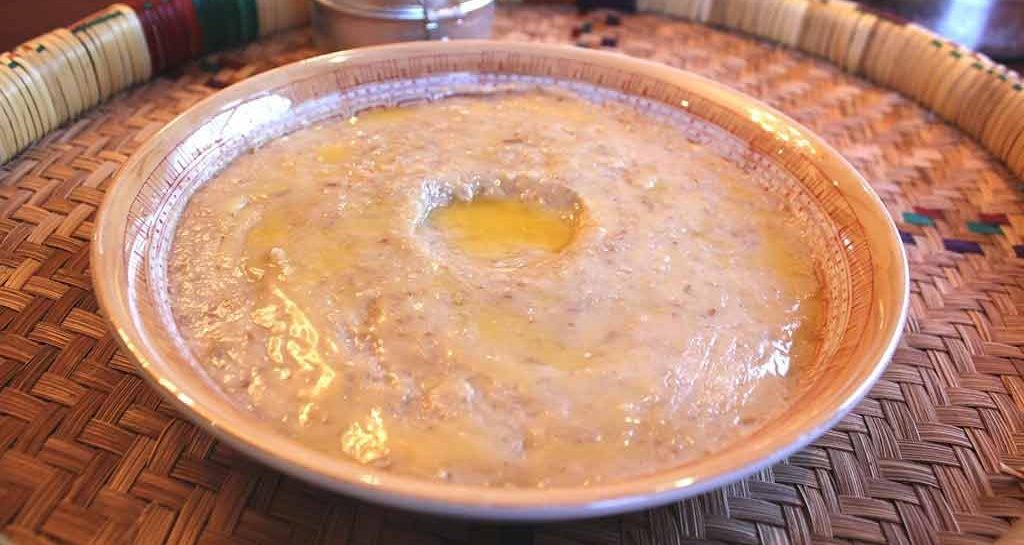 One of the staple foods in the Emirati region, the dish dates back to ancient times in Emirates and holds religious significance. Made with just three simple ingredients – meat, wheat and water, this thick porridge like dish is left overnight surrounded by hot charcoal. If you visit Dubai during the holy month of Ramadan, you will find this dish being served in almost every street of Dubai.
9.Tabbouleh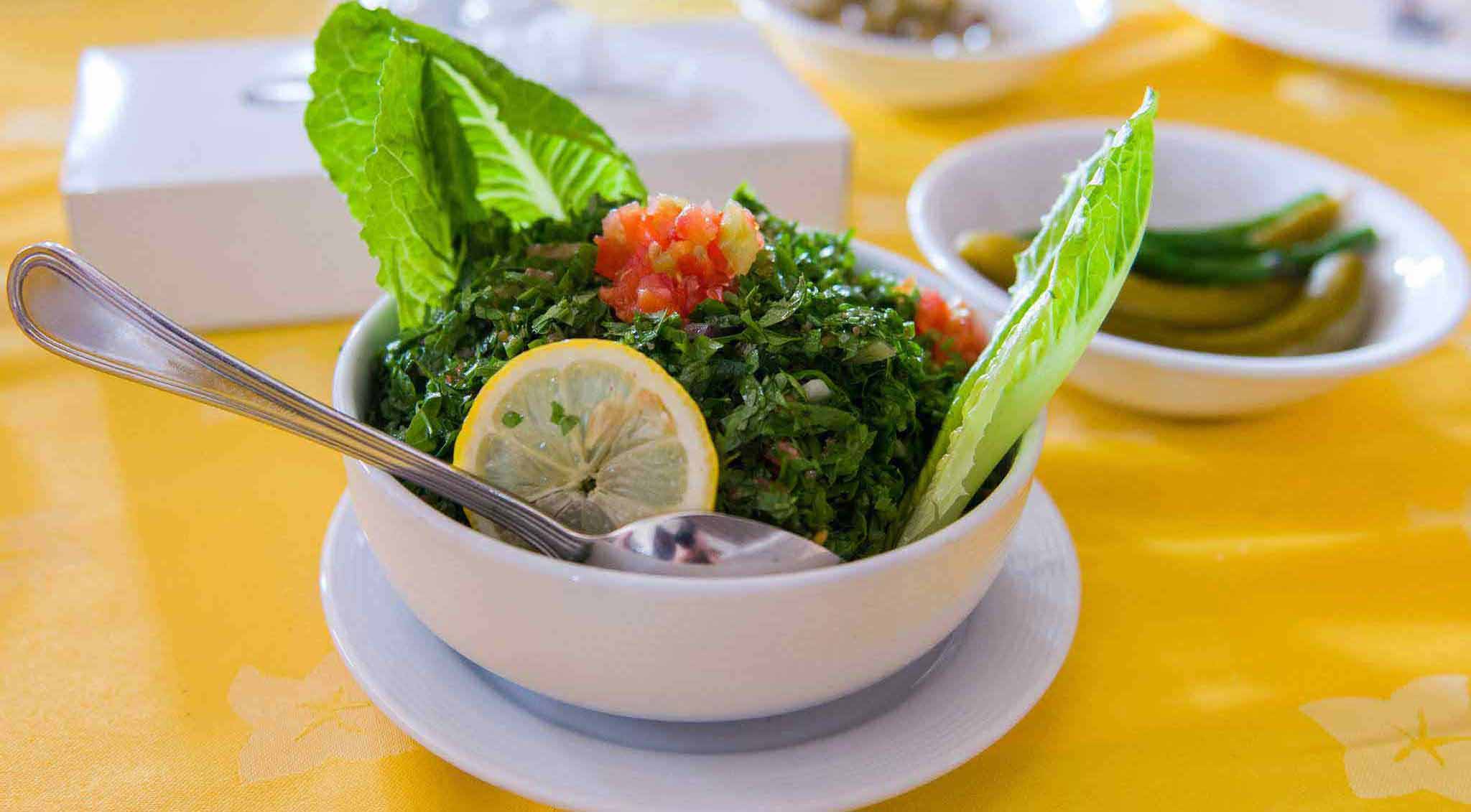 A crunchy refreshing Arab salad, Tabbouleh is a popular light vegetarian side dish made with a mix of crushed wheat, onions, tomatoes, cucumber and onions garnished with lemon juice and fresh mint. It's one of the traditional dishes to order as an appetizer along with your main course and is a preferred dish among vegetarian travellers.
10. Ghuzi
A fantastic dish made of whole-roasted lamb served as kebabs on skewers, topped with vegetables, hazelnuts and cooked rice is a hearty meal in itself. You cannot leave Dubai without tasting a mouthful of this delicious Arabic meal.
In all a typical Dubai cuisine is a heady mix of flavours inspired by its neighbouring Emiratis and Middle Eastern countries yet its rich and diverse zest, and tantalizing aromas will arouse your taste buds to eat like a true Emirati, sampling the incredible essence of its cuisine which will leave you craving for more. For all keen food lovers, plan your vacation to Dubai during the Dubai food festival which is a month long festival celebrating Dubai's culinary journey – a great place to savour some mind blowing international cuisine as well as Dubai's contribution in Emirati traditional food.