Have you ever wished to try some of the city's classic Arabic dishes? Discover the diverse flavors of Arab food at the best Mandi restaurants in Dubai. Mandi is a classic Yemeni dish of rice, meat (typically lamb or chicken), and spices. To enhance the flavor, the meat usually is young and small-sized lamb.
It should not be grilled or boiled. It should be cooked without the use of any oil. Mandi must be slow-cooked for about four hours in a hole in the earth, not wholly sealed but covered nonetheless. The meat must be fresh, not frozen, and either Jazeeri or Indian in origin.
When the meat is done, it is served over rice with a tangy and sour sauce. It is generally topped with nuts. Mandi was traditionally cooked in a hole dug in the desert. It is also eaten on the floor with one's hands. It is one of the primary foods served during religious holidays such as Ramadan and Eid.
Best Dubai Restaurants serving Mandi
Dubai is the epicenter of some of the world's top gastronomic experiences. In Dubai, travelers and residents looking for Arabian food may find a range of Mandi eateries. So, let us see which Dubai restaurants are known for their Mandi! We have chosen the top 7 restaurants in Dubai for your consideration.
Maraheb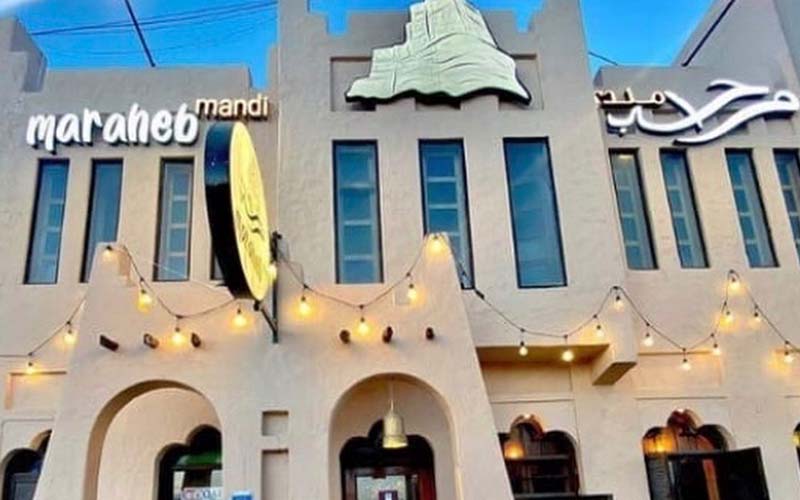 The best mandi restaurant in Dubai is Maraheb Mandi in Al Safa, which is recognized for its delicious food and traditional atmosphere. On the weekend, Emiratis and ex-pats that enjoy Mandi should visit this location. Maraheb is well-known in Dubai for serving some of the best lamb Mandi. This is another Mandi restaurant in Dubai with a comprehensive menu that includes meat meals, Maraheb specials, sweets, seafood, salad, juices, and beverages. The Maraheb Al Safa restaurant is frequently booked in advance and serves a large number of people every day. This restaurant has 7 locations in the UAE.
Kunafa, Mint Tea, Mutton Soup, Hanith Meat, Lamb, Chicken Madhabi, and Fattoush are all must-tries.
AED 130 on average for two individuals (approx.)
Maraheb Restaurant, Al Safa, Dubai, UAE
Zam Zam Mandi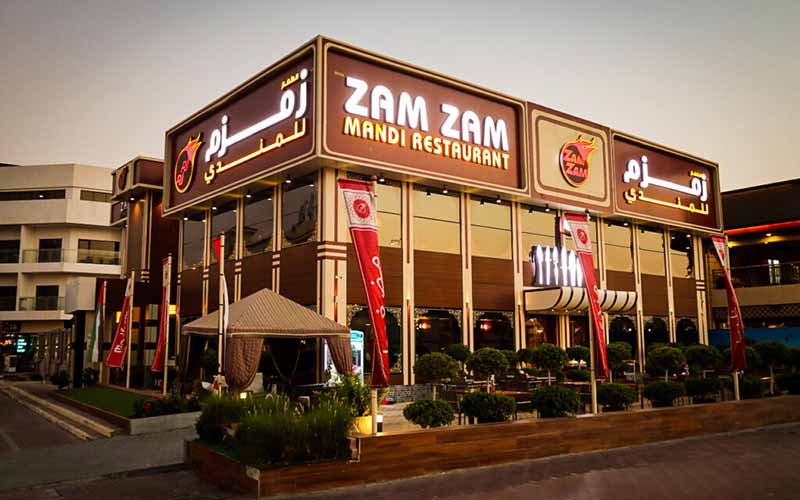 Zam Zam is bound to appear if you search for the best Mandi in Dubai. It has eight branches in the UAE and Oman and serves over 25,000 consumers every day. The Zam Zam restaurant in Deira is the franchise's most popular location, with a broad menu that includes Chicken Mandi, Hamour Mandi, Mutton Mandi, and Kingfish Mandi, to name a few. This is the place to go if you want to taste the best mandi in Dubai.
Kunafa, Lamb Mandi, Luqaimat, Dumplings, Mint Tea, Chicken Madhabi, and Hamour Mandi are all must-tries.
AED 90 on average for two individuals (approx.)
Locations include Deira City Center, Al Karama, The Dubai Mall, Jumeirah 1, and four others.
Halla Mandi
Halla Mandi has built a name for itself among consumers by serving real Mandi, Arab, and Middle Eastern foods. Their hallmark dishes, including original meat Mandi, Chicken Kabsa, Chicken Mathbi, and Madfoon meat, have helped them establish themselves as one of the most fabulous Mandi restaurants in Dubai.
Must-try dishes include Kunafa, Meat Madfoon, Seafood Biryani, and Arabic Coffee.
AED 145 on average for two individuals (approx.)
Address: Marina Walk, Dubai Marina, Dubai, behind the Marina View Hotel.
Raidan Mandi, Dubai
Raidan Mandi is your one-stop shop for the best Mandi in town. It provides a one-of-a-kind tasteful ride through some of the top Yemeni and Middle Eastern specialties. It has traditional floor seating with majlis chairs in the center. There is a separate light and airy family space. It is an ideal location for lunch and dinner with family and friends. Apart from Al Nahda inhabitants, this Dubai Mandi eatery is also close to Al Qusais residential renters.
Mutton Mandi, Chicken Mandi, Chicken Madfoon, Mutton Madfoon, and Mutton Madbi are all must-tries.
AED 70 on average for two persons (approx.)
Sidra Tower Al Etihad Road, Al Nahda, Dubai, Ground Floor
Bait Al Mandi, Deira
With its excellent Arab food, Bait Al Mandi restaurant Dubai has captured the hearts of UAE residents and tourists. It serves Mandi, BBQ Bait Al Mandi, and seafood to satiate your meat desires. This Deira Mandi restaurant offers dining facilities for organizing lavish private parties, corporate dinners, family dinners, and informal outings. It also provides outside catering for special parties. Bait Al Mandi has seven operational outlets, with a new one opening shortly in Dubai Marina.
Must-try dishes include Kunafa, Mutton Mandi, Salad, Biryani, Lamb, Meat Madfoon, and Chicken Madhabi.
AED 80 on average for two persons (approx.)
Address: Al Muraqqabat Road, Near Grand Mart Al Muraqqabat, Dubai, United Arab Emirates
Makarem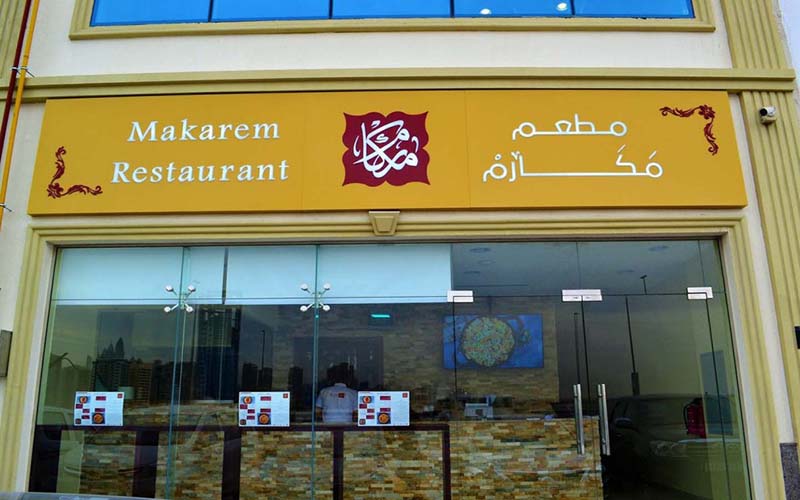 www.bayut.com
The Makarem Restaurant serves traditional Middle Eastern meals that are skillfully prepared and presented. It is one of the best Mandi doing options in Al Barsha, founded by three food-loving friends. It is located in the heart of Al Barsha, attracting many residents and tourists who live in neighboring villas and apartments. This Al Barsha Mandi restaurant is well-known for its traditional Yemeni cuisine.
Must-try dishes include Chicken Madhabi, Kunafa, Chicken Madfoon, and Fish.
AED 175 for two persons (about) • Location: Hessa Street, Al Barsha 3, Dubai, UAE
Madfoon, Al Sadda
Madfoon Al Sadda is an Arabic restaurant founded in 2009 by Almadfoon Restaurant Group in Ras Al Khaimah. In 2010, the restaurant opened its second location in Sharjah. Chicken Madfoon and other recipes have been added to the menu. In 2012, the restaurant opened its third location in Al Ain. To strengthen its brand image, the restaurant launched its most recent branch in Dubai in 2016. Your ultimate 'taste' destination is Madfoon Al Sadda. Customers enjoy their melt-in-your-mouth beef and the distinctive flavor of rice.
Must-try dishes include Kunafa, Meat Madfoon, Seafood Biryani, and Arabic Coffee.
AED 135 on average for two persons (approx.)
Location: Umm Suqeim 1, Dubai Jumeirah, United Arab Emirates.
Conclusion
Though there are many Mandi offering restaurants, we have curated the seven most relishing joints to satisfy your taste buds, do enjoy these with your family and friends.