On your next trip to Dubai, make sure to check out its sumptuous brunch scene. Originally initiated by the British, the concept of brunch has caught on in a huge way with Dubai locals. It's a great way to start your weekend here- when you can get up at your will way after the dawn, laze around till it's time for your Friday brunch. Friday being the start of weekend here, with weekdays starting from Sundays to Thursdays, Dubai has a raving concept of Friday brunch where food isn't everything, it's a way for the whole family or friends to spend quality time as well as indulge in delicious food. If you think Friday brunches are a simple affair of having a late breakfast and lunch combo, it's a big misconception and you will not believe what's in store for you with this experience. Here's a look at Dubai's best places to have an exciting brunch experience.
1.Traiteur – Park Hyatt Dubai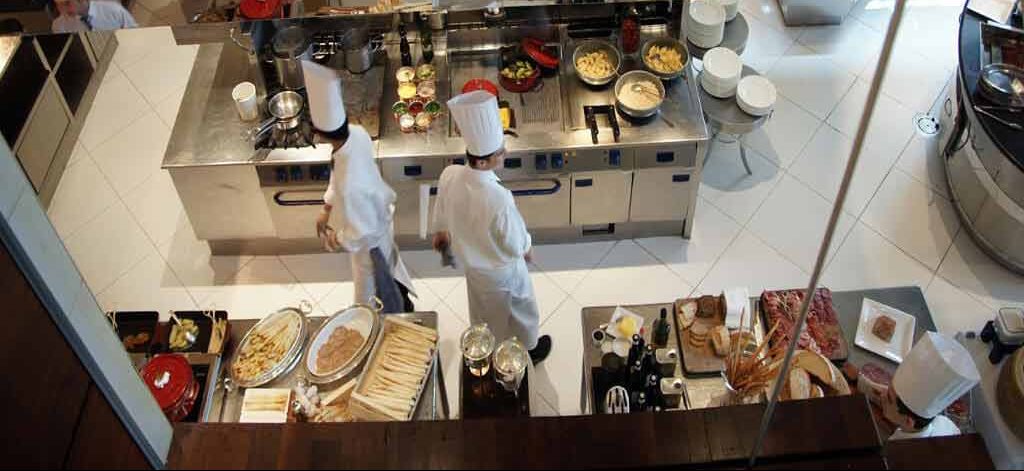 Purely French, The Traiteur at Park Hyatt Dubai is an award winning signature restaurant and is the place to be to treat yourself with some French Friday Brunch. Help yourself to some exquisite French cuisine from large selection of appetisers, fresh oysters, foie gras, smoked duck, roasted lobsters, delicious crème brulee, an incredible dessert room and classic French champagne. The ambience, the view over the Marina, soulful music and great French food all makes this a pleasant brunch experience.
[Read: Élite Multi-cuisine Seafood Restaurants in Dubai]
2.Bubbalicious – The Westin Dubai Mina Seyahi Beach Resort & Marina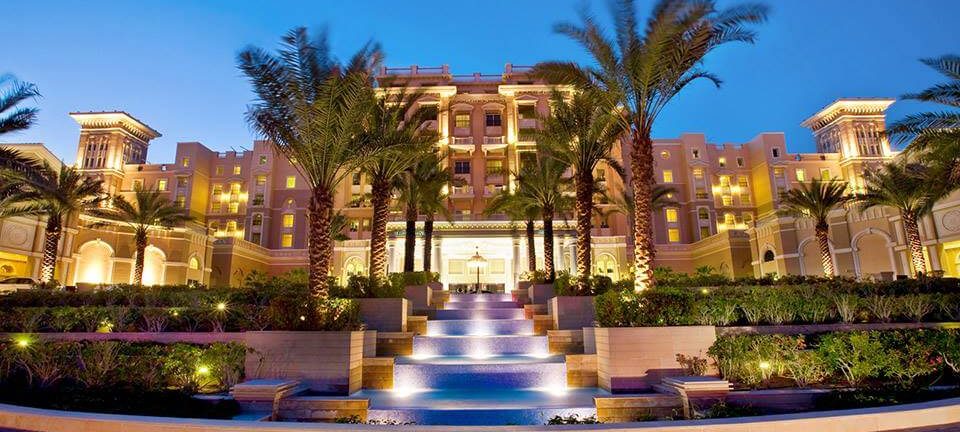 A succulent experience awaits for you at the brunch at Bubbalicious restaurant. One of the trendiest brunches in Dubai, the setting in Bubbalicious is amazing with around ten live cooking stations with every imaginable food on the table spread across its three restaurants – Blue Orange, Hunters and Spice Emporium. Move around at your pace among delectable delicacies of Asian Arabian and European nature. The place also provides entertainment such as Chinese acrobats, live bands, a PlayStation room, kid's corner, and a petting zoo.
[Read: 10 Must have dishes in Dubai]
3.Toro Toro – Grosvenor House, a Luxury Collection Hotel, Dubai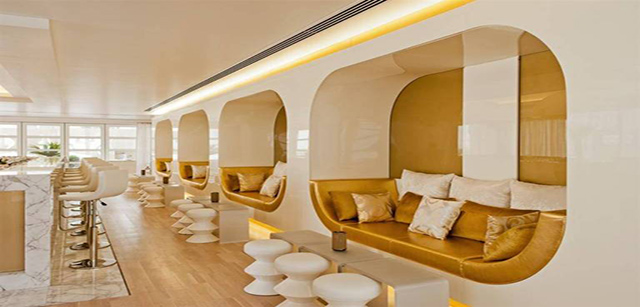 Craving for some Latin American cuisine? Head down to Toro Toro at the Grosvenor House Dubai; get your family along and indulge in luscious selection of traditional Latin dishes such as guacamole, yucca fries, empanadas, beef stuffed pastries, crispy calamari and the chef's signature dish – churrasco grill all amid warm South American hospitality. An excellent place to bond with family, Toro Toro brunch is definitely an experience to try.
4.Spectrum On One – Fairmont Dubai
An idyllic way to spend a lazy afternoon is at the Spectrum on One at Fairmont Dubai. An elegant restaurant with chic ambience, it's equally famous for its lavish brunches with a palette of outstanding cuisine from Indian, Thai, Japanese, Chinese, European and Middle Eastern dishes. Make a perfect start to the weekend with amazing assortment of food offering right from sushi to seafood along with excellent service.
[Read: Best Coffee Shops in Dubai]
5.Al Qasr – Madinat Jumeirah Resort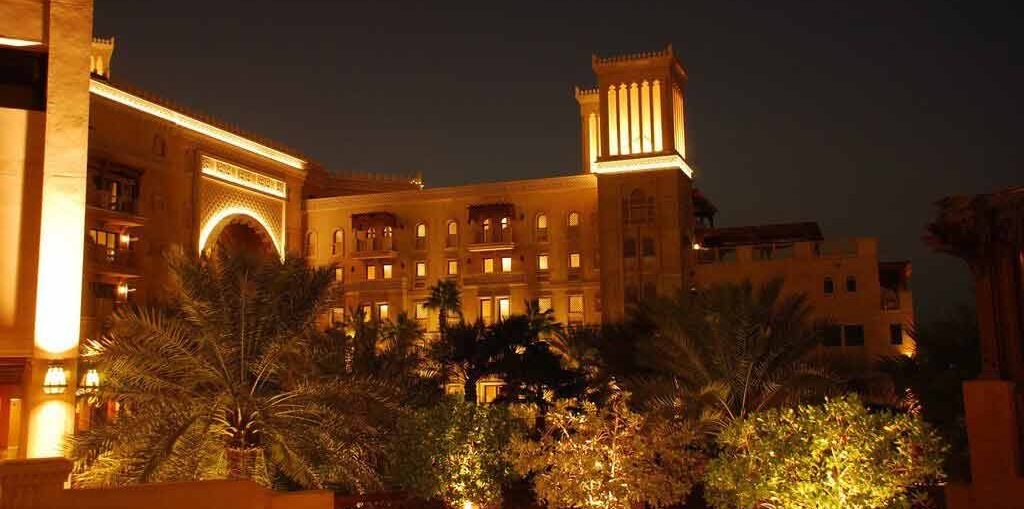 Have a hearty feast like royals at the Al Qasr in Madinat Jumeirah. Wander around three eclectic restaurants Arboretum, MJ's Steak House and Al Hambra providing a ravishing range of cuisines from authentic Arabic to Asian and Mediterranean cuisines. The ambience is no less than being invited for a feast in a grand palace and the service will make you feel classy. It's a great place to celebrate occasions, meet new people and have a lavish brunch experience.
6.Horizon – Amwaj Rotana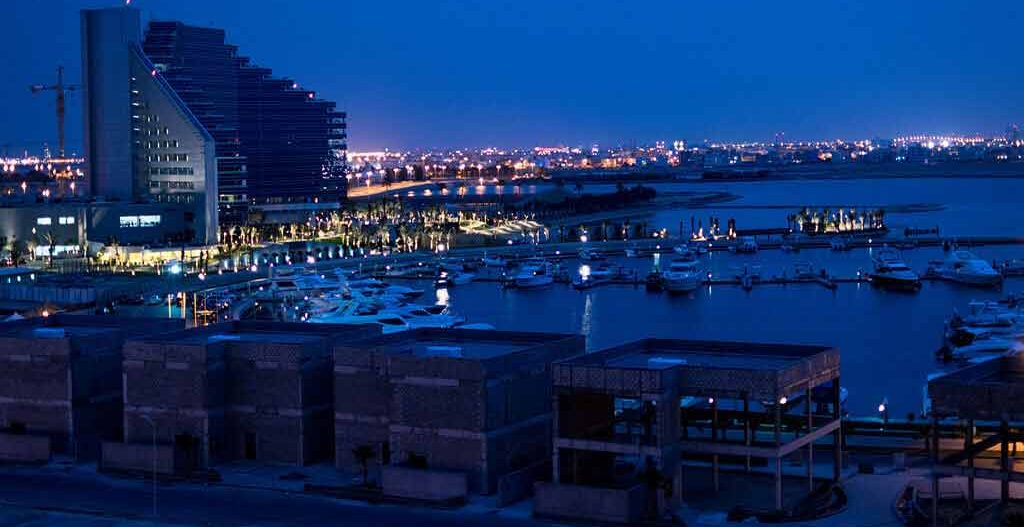 The Horizon brunch opens up an outstanding array of family dining options – a grand buffet spread with live barbeque and sushi stations, hot dessert corner and cuisines from around the world. The kids can keep themselves busy at special kid's corner and comes with a kid's menu and activities. Set on a scenic terrace overlooking the splendid vistas of Persian Gulf, this place is a treat for families to have a pleasant and relaxing weekend.
[Read: Best Seafood restaurants in Dubai]
7.Imperium – Jumeirah Zabeel Saray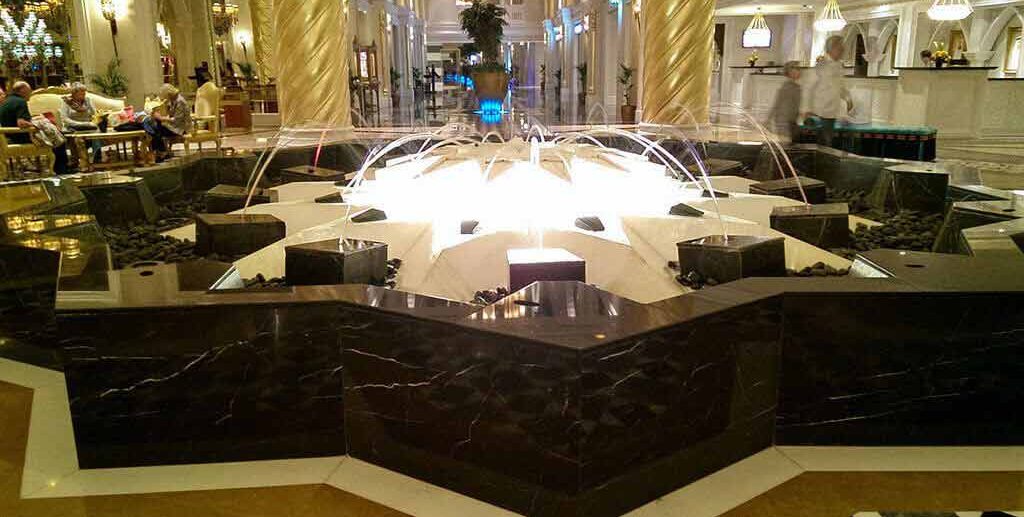 A fusion of European and Arabic flair, The Imperium is set in the opulent Jumeirah Zabeel Saray Hotel and offers overwhelming variety of French and English styled cuisine. Delve into buffet stations offering hot breakfast items, eggs, terrines, quiches, salads, seafood, roast meats, and a lip smacking variety of desserts. The grandiose ambience of huge rows of gilded columns, crystal chandeliers and a terrace offering fantastic sea views, filled with soothing serenades of French classics adds to the experience to make it a grand weekend brunch.
8.Zuma, DIFC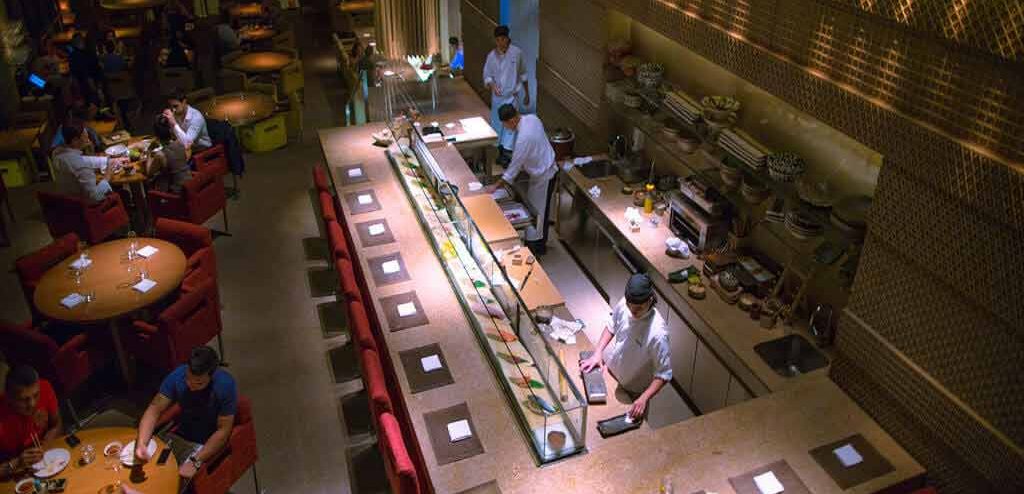 Set in the heart of the city, in Dubai International Financial Centre , Zuma – a stylish Japanese restaurant welcomes you to have a Japanese brunch with the finest range of sushis and sashmis, and a range of appetising Japanese buffet. The ambience has a contemporary feel yet reflects minimal tones and though the menu has a limited selection, the cuisine is high on quality and is perhaps the best Japanese food you will ever taste in Dubai.
9.Al Bahou – Movenpick Hotel Ibn Battuta Gate Dubai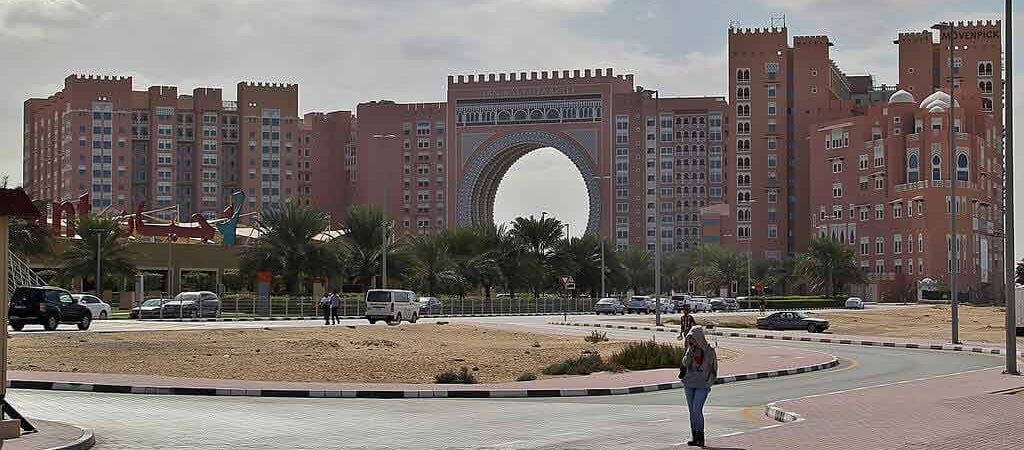 Set in a laid back Moroccan themed ambience, The Al Bahou speaks of grandeur in its style and rustic decor. With 88 lanterns suspended above you on a majestic high ceiling, the representation of Moroccan times is remarkable and the food matches to its sophistication. Set in Movenpick Ibn Battuta Gate hotel, a brunch experience here offers the culinary delights from around the world that will entice your taste buds. For families, it's an exciting place to just relax while kids can have fun on their own at entertainment corners that has plenty of activities to keep them occupied.
Though a western notion, Dubai has adopted the concept of brunch meals perfectly, blended it with its toned cultural background yet outlandishly flaunted it. A Friday brunch in Dubai leaves no stones unturned whether it is the food offered, the ambience or the recreational excitement for all ages. It isn't just about eating and drinking; it is a concept that has been made popular because of its emphasis to get family friends together on weekends to have a merry time. Explore Dubai's epicurean expanse in your coming visits to Dubai and experience its fabulous brunch scenarios.