Almost every foodie loves Chinese and is one of the most famous cuisines in the world. Did you know that Chinese cuisine is an amalgamation of eight different culinary cuisines originated from China? Yes, the Chinese cuisine comprises of Anhui, Cantonese, Fujian, Hunan, Jiangsu, Shandong, Szechuan, and Zhejiang cuisine and mostly includes rice, vegetables, sauces, seasonings and of course, noodles as staple ingredients.
While looking out for the best restaurants in Dubai for you to indulge, we came across these 9 best Chinese restaurants in Dubai that are known for their authentic experience, rich flavors and addictive taste.
The 9 Best Chinese Restaurants in Dubai that You Must Try
1. Shang Palace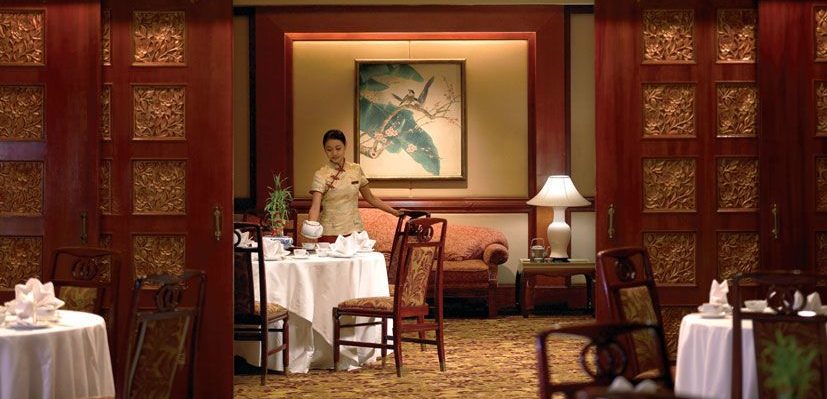 A perfect blend of ambience, menu assortment, taste, and service; Shang Palace is known to be one of the best authentic Chinese restaurants in Dubai. Tastefully done interiors with personalized service ensures that Shang palace will never disappoint you. Yep, the prices are not too pocket friendly, but the finger licking taste makes up for it.
Location: Sheikh Zayed Rd
Price for two: Dhs-400-500
Must try: Poached fish with Szechuan peppercorns
2. Zheng He's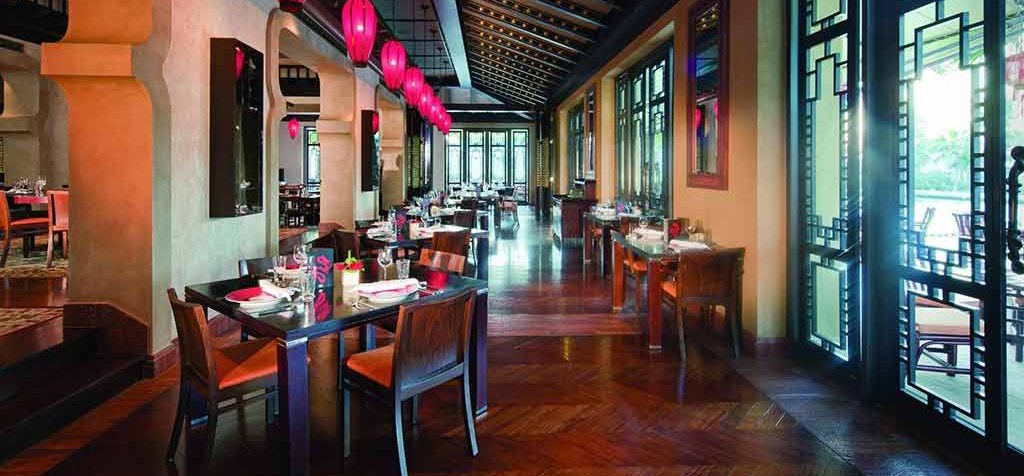 With a pleasant ambience, Zheng He's is tastefully decorated to give you a cozy and intimate feel while dining. The service is cut above and the décor is perfect for any special occasion. The menu is tastefully done to bring a contemporary twist in the traditional Chinese dishes. Although the portion sizes are small, Zheng He's is all about relishing every bite offering a flavor packed punch.
Location: Mina A' Salam, Madinat Jumeirah
Price for two: Dhs-500- 600
Must try: Crispy Beef Sirloin with Cantonese Sweet Vinegar
3. Lang Kwai Fong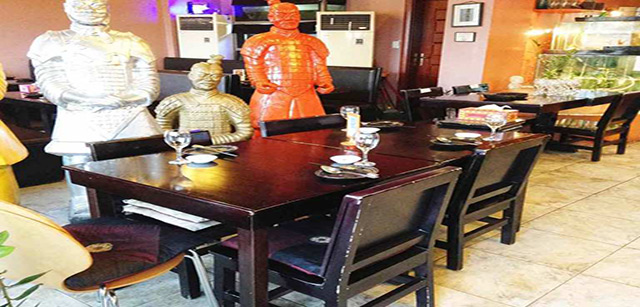 A bit far from suburban Dubai, Lang Kwai Fong is every bit worth the drive, for it is one of the best Chinese restaurants in Dubai. Known all over for their exquisite Peking Duck, Lang Kwai Fong is ideal for a dinner with friends and family, you can even rent their private room for a karaoke session. It offers authentic flavors at pocket friendly rates.
Location: Oud Metha
Price for two: Dhs-150-200
Must try: Peking Duck, Crispy beef & egg noodles
4. Long Yin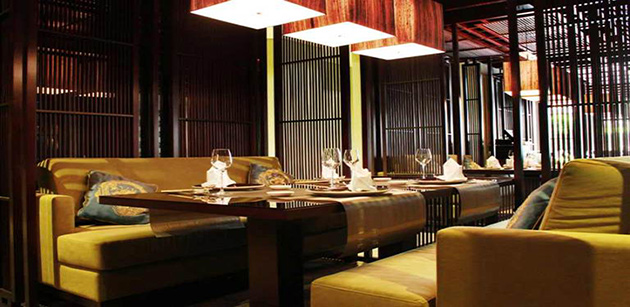 With a romantic ambience, excellent service and tasteful decor, Long Yin sets the tone right. The menu has an overwhelming range of choices and almost every dish is packed with bursting flavors. Known for its appealing and filing starters, long Yin is one of the favorite restaurants for people looking for dominating schezwan and Cantonese specialties.
Location: Garhoud
Price for two: Dhs-300-350
Must try: Hong Kong-style sweet and sour chicken, Prawn Toast
5. Shanghai Chic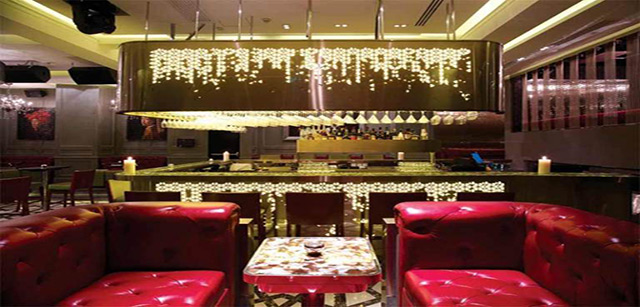 A menu that offers a nice modern twist to the regular Chinese dishes and a dinging ambience that increases your appetite, Shanghai Chic hits the bull's eye with its rich flavorful taste. With very dish worth savoring, they present a changed menu to their guests every 3 months (which is quite interesting). While few complain about the portion size, mostly like it as it has just about perfect size to relish the flavors.
Location: Garhoud
Price for two: Dhs-300-350
Must try: Hong Kong-style sweet and sour chicken, Prawn Toast
6. The China Club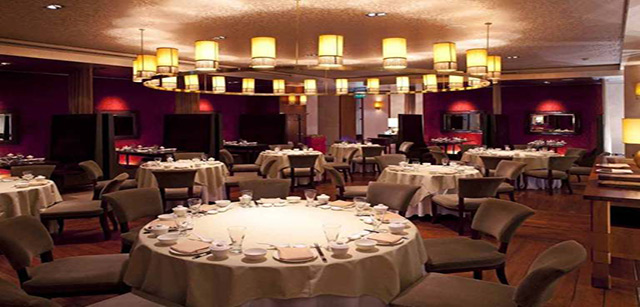 A subtle décor that exudes elegant sophistication, The China Club boasts of a very polite service with informed staff that helps diners decide as per their taste. Rated as a 'Chinese restaurant with a difference', The China Club promises to treat your tummies with tasteful cuisine and prompt service.
Location: Baniyas
Price for two: Dhs-400-450
Must try: Dim Sums, Mango pudding
7. Gypsy Chinese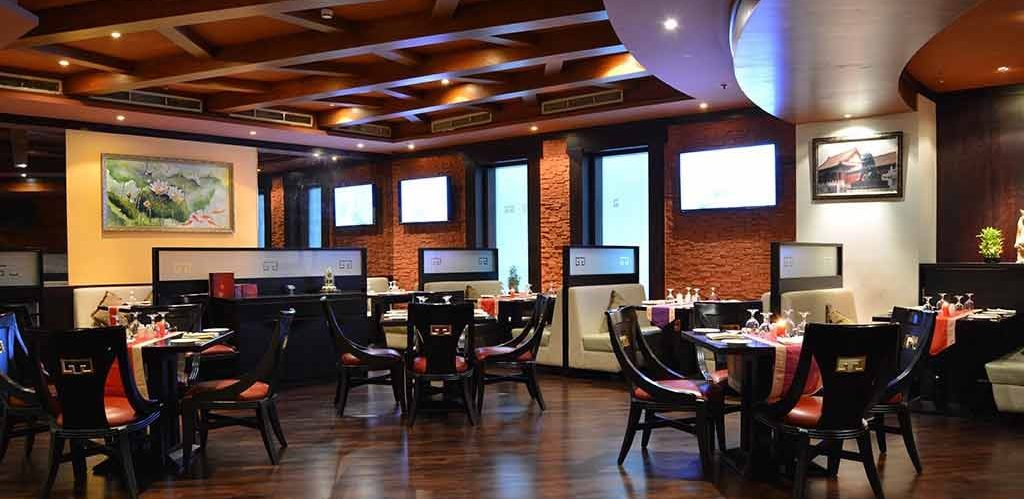 One of the few restaurants that offer a wide assortment of vegetarian Chinese dishes along with the non veg, Gypsy Chinese is loved by the late night crowd as it is one of the few restaurants that take orders beyond 11.3pm too. With good service and classy ambience, Gypsy Chinese also offers drinks for the alcohol lovers. Some may argue that the price is a bit high, but the ambience, food and the overall experience makes it all worth.
Location: Mankhool
Price for two: Dhs-200-250
Must try: Chicken lollypop, pot rice
8.Yuan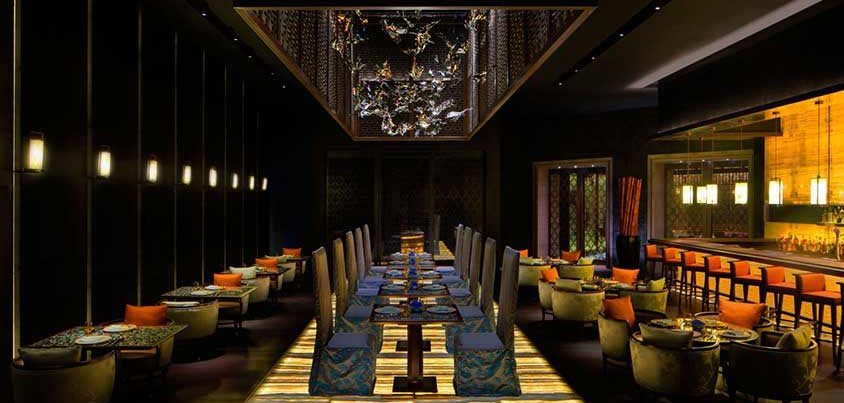 Whether you fill your plate with the brunch buffet or go for Ala Carte, Yuan is sure to fill your stomach and soul with one of the best Chinese cuisine experience in the whole of Dubai. Although it's amidst the bustling Atlantis, the interiors are calm and classy. The place offers an exhaustive menu with a high-end price range, but then, the luxury dining experience it offers, is worth spending for.
Location: Palm Jumeirah
Price for two: Dhs-700-800
Must try: Crispy Duck, Soft shell crab
9.Dynasty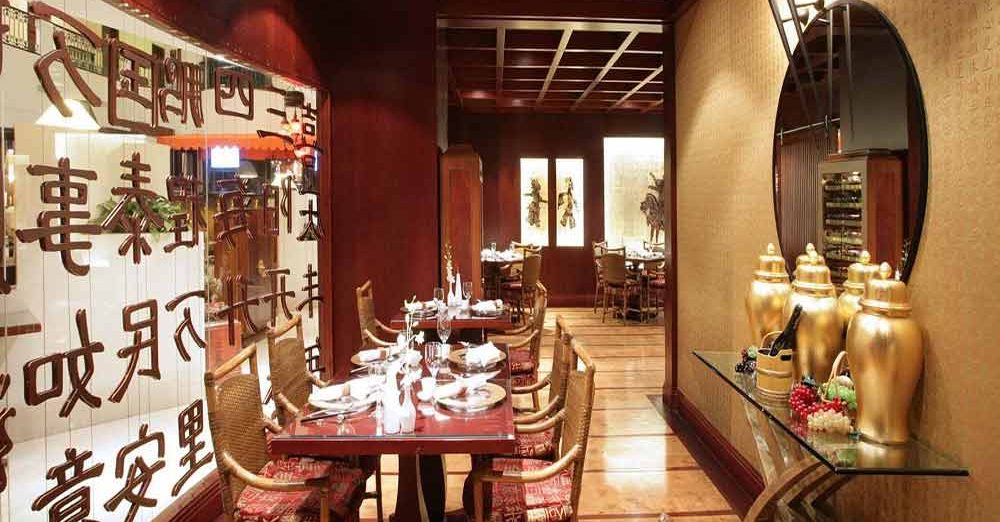 Dynasty is ruling the hearts of Chinese cuisine lovers for quite some time now. With great service and authentic food as their USP, Dynasty offers a limited but fulfilling menu. The ambience is nice and cozy and they take pride in serving the dishes loved by all.
Location: Mankhool
Price for two: Dhs-300-350
Must try: Crispy Mushroom, green tea crème Brule
Dubai is a very cosmopolitan city especially when it comes to food. No matter whichever cuisine you love to indulge in, you are most likely to find a wide variety of restaurants in the city serving it with an authentic taste. Most of the fine dining restaurants specially imports the experienced and specialty chefs from their home country to infuse authenticity in the cuisine.
While you can always opt for restaurants with a broad culinary range, if you want to eat specialty cuisine, it's better to go to restaurants with exclusivity. We have brought you in the past, the most affordable vegetarian places to eat in Dubai, and today we gave you the best Chinese joints, look out for more such yummy info coming your way. Till then, keep exploring!