Dubai is famous amongst people worldwide because of the vast array of fun and trendy team-building activities that it offers people. Irrespective of whether you plan to visit Dubai with your friends, family, or co-workers, there are countless adventurous activities in and around Dubai. Presently, Dubai is experiencing a steep rise in the demand for corporate team outings.  
Since businesses can function well provided it has a team of workers who work together efficiently, the demand for team-building activities remains evermore in Dubai. Nowadays, you can also find many companies offering an exclusive package for corporate teams in Dubai. You have several options in Dubai, from immersive escape room adventures to exciting trampoline parks!
In this article, we have compiled the ten best corporate team outing places in Dubai for you and your workers to check out on your next corporate trip there. So, check it out:  
1. Aventura Park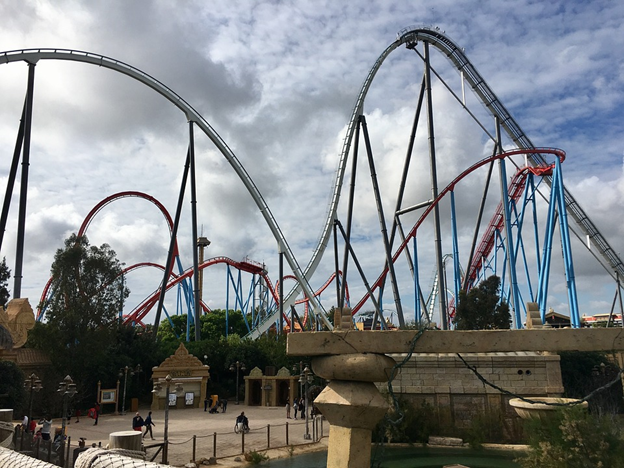 Aventura Park is one of the most popular attractions for teams visiting Dubai. The entire park covers a vast area of approximately 35,000 square meters and stands in Mirdif. The park offers visitors many fun and exciting adventurous outdoor activities to indulge in with their gang!  
Some of the adrenaline-rushing activities to get you worked up on your visit to Aventura Park are as follows: 
High wire zipline 

Tightrope walking 

Ladder climbing and more! 
What makes Aventura Park a top-notch corporate team outing place in Dubai is how it can offer tailor-made events specifically designed for your company.    
2. Desert Team Building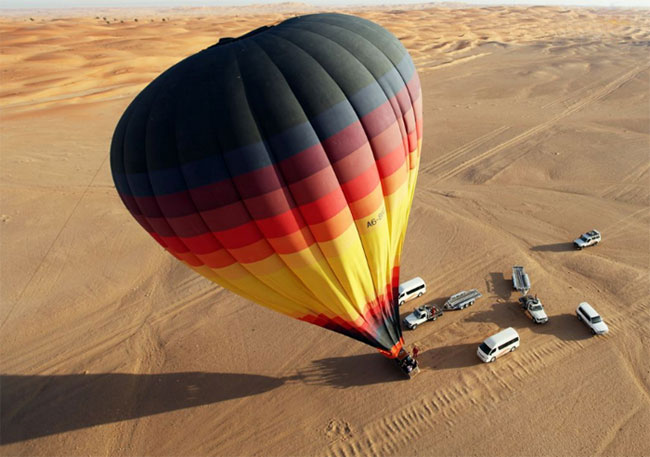 The majority of Dubai is covered with desert. Hence, it is no surprise that you can enjoy a unique desert-themed team-building experience on your next corporate trip to Dubai! You can contact a professional to help you plan and organize a special team-building activity in the sandy terrain of Dubai.  
The tour operator can curate the perfect corporate team-building activity for your employees. The package can include adventurous activities like tent challenges, bonfire challenges, treasure hunts, hot air balloon rides, blind pentagons, and more!   
3. School of Culinary & Fishing Arts  
The School of Culinary And Finishing Arts (SCAFA) has the reputation of being one the best culinary institutes in Dubai. It offers teams a wide array of team-building programs based on cooking. Some of the unique and fun-filled culinary team-building activities provided at the institute include: 
Cooking party  

Kitchen challenge  

Think like a chef  
These unique culinary challenges will make your employees learn how to cook well together with their co-workers. They will also have fun at the same time as they indulge in these unique team-building activities with their team. The institute divides the entire cooking process to provide each of your team members with something to do as they participate in the activity.   
4. Camel & Horse Polo Fun  
You can make your team of workers indulge in a royalistic activity by welcoming them for a polo tournament at the Arabian Ranches Polo Club. The club has taken a unique Arabian stance on the earlier royalistic aura of polo.  
In the activity, your employees will get on the back of camels! Each camel will have a trainer to help you steer the animal as per your desires. It can be a fun-filled outdoor team-building activity for you and your employees.  There are also horse polos, pool bars, gyms, dining facilities, and other services to make it an exciting day out. 
5. Phobia
Phobia is one of the best escape room ventures in Dubai, offering a real brain teaser for your team of employees to solve together. Each team can include up to five players, who will find themselves locked in a modern museum, the apartment of a detective, or a bunker (based on the game you choose).  
Teams will have only an hour to search for clues, solve the riddles and escape in time! By playing an escape room game, your employees can exercise team spirit and practical communication skills. The game will further help them to enhance their creative thinking and problem-solving abilities.   
6. Paddleboard Activity  
You can find paddleboard activities offered by many event planning companies in Dubai. It can be one of the best team-building activities for your employees to enjoy together.  
Paddleboarding is a thrilling and adventurous activity that combines sportsmanship with strategic planning. Players can work together in teams of ten members on a paddle board in Dubai and enhance their notion of team spirit.   
7. TEPfactor  
TEPfactor is another renowned team-building venture, offering players an unforgettable experience in Dubai. The venue requires teams of 2 to 6 players to participate in the different challenges and hurdles provided at the facility.  
Teams must finally complete sixteen challenges to access four bonus team activities. Head to TEPfactor on your next corporate trip to Dubai to experience endless fun and adventure with your team!  
8. The Infinite Loop  
The Infinite Loop offers an innovative team-building activity in Dubai. It relies on the latest technology, like VR, to facilitate players in learning how they can best adjust to new environments. The game works on real-time coordination amongst your team members, calling for efficient real-time communication.  
Companies who wish to indulge their employees in strong learning curves and help them learn how best to work under pressure can try out this activity! It is a versatile VR-based team activity offering unique experiences to businesses.   
9. Rush-A-Way  
Rush-A-Way is known for offering teams different experimental challenges, helping them forge stronger bonds than ever before. The venue offers players a wide range of diverse and adventurous team-building activities for players to enjoy playing together.  
From scavenger hunt games to high-spirited races, players can choose from a wide array of options to find the perfect team-building activity for their team. The facility also offers virtual team-building exercises to make the fun of team activities accessible for all kinds of businesses worldwide.   
10. Ski Dubai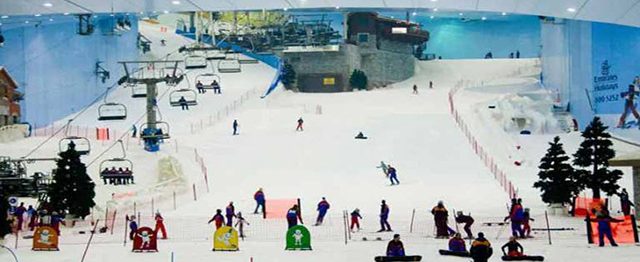 For teams who wish to indulge in fun and 'snowy' activities, Dubai has something for them too! Ski Dubai can be your wintry wonderland in Dubai, offering excellent team-building activities in the UAE.  
Some of the top-notch activities for players to try out in Ski Dubai are: 
Treasure hunt  

Snowman Challenge  

Six mental and physical challenges 
You can become the ultimate snow warrior as you participate in these enthralling snow activities in Dubai!  
Conclusion
These are the top ten team outing places in Dubai for corporate teams to have fun together. So, which of these fun and exciting team-building activities will you try out with your team of employees?
Author Bio:  Aniya more is one of the brightest content writers at Breakout escape room. She is a passionate writer who loves to read books and explore different escape rooms. With a great work ethic, she spends most of her time researching and reading. When she is not working, she likes to relax with a cup of coffee and enjoy watching her favorite tv show or walking her dog peanut. You can find her on LinkedIn.