Dubai is synonymous with the word shopping and no, we are not just talking about the world renowned Dubai shopping festival, there are many other amazing shopping places in Dubai which makes it a favorite tourist destination for shoppers.
Here's a list of the best shopping places in Dubai that are a must-visit on your next trip
1.Dubai Shopping Mall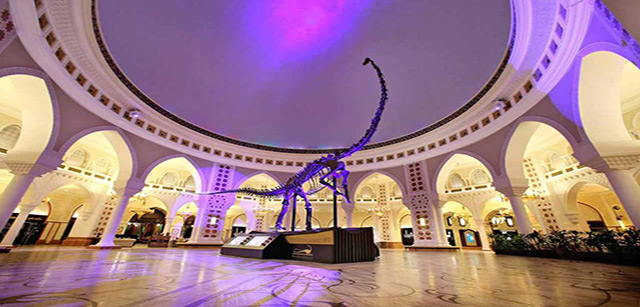 It will be criminal not to place the biggest shopping mall in the world first in the list of best places to shop in Dubai. Dubai mall is spread in a gigantic area of over 5,400,000 sq ft and houses over 1200 shops containing the best brands across the globe. From the largest candy store in the world to the top retail brands, Dubai shopping Mall has everything from designer and fashion labels to the best of world grocery stores, ornament showrooms, leisure and entertainment hubs. It is visited by millions of tourists yearly and the number is increasing every year. No matter how much money you carry, once inside the Dubai Mall you are most likely to come out empty pocket.
2.Deira Gold Souk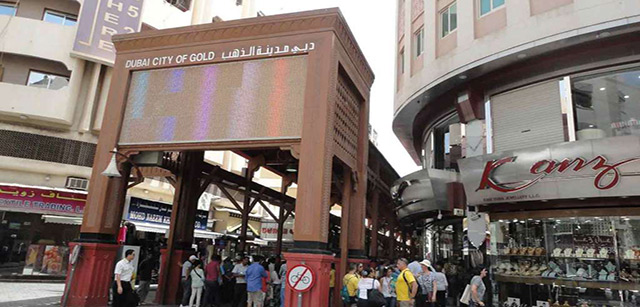 It is an entire market dedicated to gold. Yes, hundreds of beautiful shops selling you mammoth designs and varieties of gold are sure to amaze you and tempt you to shop. This is probably the only place where unimaginable bargains can be witnessed on Gold jewellery and bars. From small to big, every shop boasts of great hospitality and mannered staff. The maximum time is taken while deciding what to buy as there is so much variety available; it becomes impossible to select one. However, it is advisable to check the purity before buying.
3.Karama Market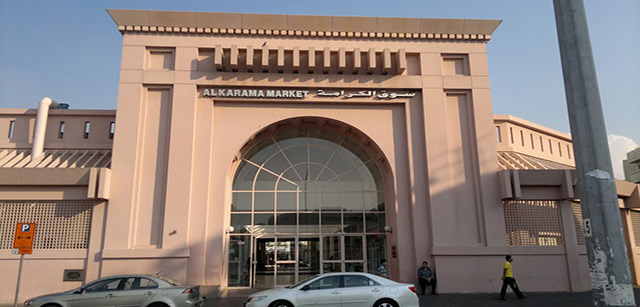 Agreed, it's not a visual treat but the Karama market can prove to be the best place to shop without splurging. Handicrafts, carpets, and even designer bags and watches can be bought at unimaginable discounts (tell them about the requirement and they might take you to the 'special room' that houses all the designer labels, start your bargain then. The market is also a great place to indulge in street food of Dubai; you will thoroughly enjoy yourself if you are a non vegetarian.
4.Dubai Global Village

You can shop souvenirs of over 70 countries at the Global Village. Different countries with varied cultures and products are on display on segregated pavilions having stalls of products famous in that particular country. Enjoy shopping products that are culturally rooted to the pavilions. It is the best way to experience cultural variety at one place. Every stall will give you the at-home experience of that country. There are not many chances for bargain, however, there's no harm in trying ;). Enjoy shopping with various amusement rides, entertainment options and a great variety of food at the Global Village.
5.Ibn Battuta mall
While the Dubai Mall prides itself in being the world's largest mall with respect to the area covered, Ibn Batuta mall is the largest themed mall in the world. Revolutionizing the entertainment and retail factor, Ibn Batuta mall aims at giving the customers the best shopping experience. It houses 7 shopping malls inside it and each of them is themed on the lines of the travel experience of Ibn batuta, a famous Moroccan explorer. The themes used are India Court, Tunisia Court, China Court, Egypt Court, Andalusia Court and Persia Court. It houses over 250 retail shops with the best of brands across all categories.
6.Souks of Dubai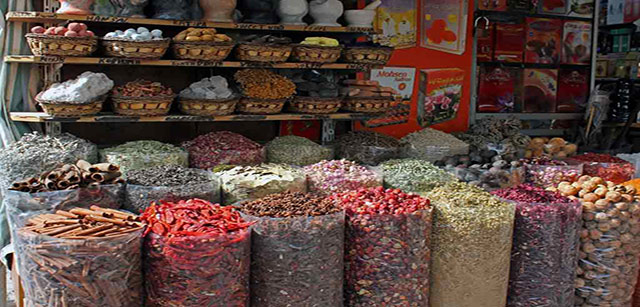 7.Bur Dubai Souk
A perfect place for you to spend your day shopping exquisite textiles and fabrics , the Bur Dubai souk offers exotic materials at great prices. Imported mostly from Far East and India, the fabrics can make any dress look dazzling. Though it does not have an appealing look from the outside, it's definitely worth exploring.
8.Spice Souk
The aroma of exotic spices will assure you that you have reached the Spice souk. It is interesting to see various spices that are used in the daily cooking have so many different shapes and sizes. While there are both shops and stalls, haggling is widely accepted here. The whole souk is ornamented with different types of exquisite spice shops selling them at attractive prices.
9.Perfume Souk
A collection of big and small street side shops on the Al souk and Diera streets indulge in a mix of perfumes from all international brands. Check carefully before you get enticed in buying as all may not be genuine fragrances, but most of them offer great value for money.
10.Madinat jumeirah Souk
Can't face the regular chaos of actual souks? Head to the air conditioned modern incarnation of the traditional Dubai souk experience at Madinat Jumeirah. This specially designed shopping centre boasts of traditional styled wind towers, wooden arcades, and great courtyards. You can buy great quality carpets, leather products, eat at good cafes and restaurants, and shop for souvenirs. Don't forget it's a contemporary souk located in the plush Madinat Jumeirah, so please don't bargain here.
Shopping malls in Dubai are open from 10am to 10pm every day, and the recommended best time to shop is at night. This is the time when the locals of Dubai head out to shop and the punishing heat takes a backseat. For all those who feel the best tme to visit Dubai is only during the Dubai Shapping Festival, hope this