Being in love is the purest feeling in the world. Disclosing your feelings to your loved ones in the most unique way is surely going to take your relationship to the next level. Dubai is one of the best cities where you can pour in your heart out to your partner and make him/her feel special. Everyone loves surprises; hence try to be innovative with your ideas while proposing to your special one. There are many romantic places in Dubai to propose and spend some quality time together. Loving someone and being loved by the same person is like a wish come true. So, be ready to feel the best feeling in the world and discover this beautiful city with your loved one.
Top Romantic Places in Dubai to Propose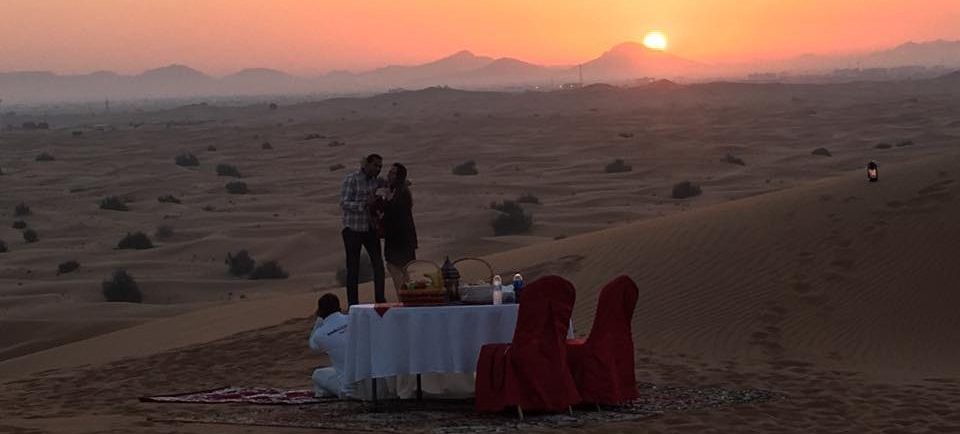 1.Dubai Desert Safari

Dubai is one the best cities in the world that is visited by travelers from all over the world. If you are thinking of proposing your loved one in Dubai, then Dubai desert safari is the best option for you. Most of the people from all over the world travel to Dubai to experience the desert safari in the most unique way. Go for overnight desert safari for experiencing the best romantic time together. The overnight safari comprises of live belly dancing, tasty BBQ, Arabian music, and enough privacy for couple to spend their night under the vast sky with stars. This is surely going to be the best idea and best location to propose to your near one and have a gala time together.
2.Dubai Miracle Garden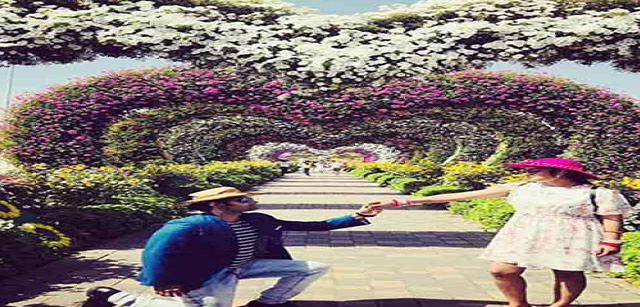 Dubai's miracle garden is again one of the best locations to propose to your loved one. There are varieties of floral backdrops like heart shaped walkways that will surely keep your stunned and enhance your mood to share your feeling to your partner. The beautiful flowers and the cool breeze are going to make to feel loved and special. Hence, grab the opportunity and propose your partner and experience a true miracle in your life.
3.Dhow Cruise Dinner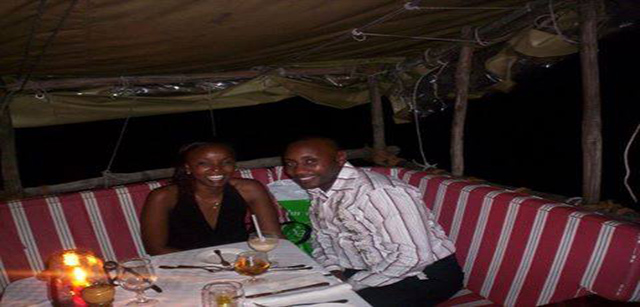 What can be more romantic than proposing your partner on a cruise dinner date with live music and beautiful view? Yes, this is possible in Dubai on Dhow cruise where you can take your partner on a date and propose in the most loving way. Dhow cruise Dubai is famous for its dinner with live Arabian music and tasty food. The beautiful layout and the cruise that sails through the Dubai creek is something that you do not want to miss. So, be prepared for the best dinner date and do not hesitate to propose to your partner and spend a quality time together.
4.Burj Khalifa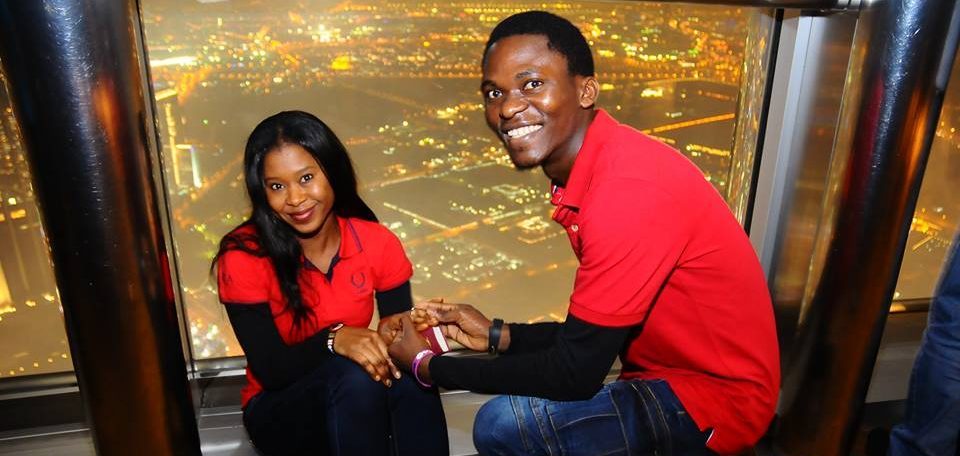 Proposing to your partner on top of Burj Khalifa sounds so interesting and unique way to make each other feel special.  Being on the top most floor of Burj Khalifa and sharing your feelings with the special person in your life is surely going to be the best feeling of the world. Make the utmost use of the moment and give a surprise to your partner. Be prepared to explore and see the world with the new start of your life. It is advisable to pre book your tickets so that you do not get disappointed if the batches are full.
5.Beach Date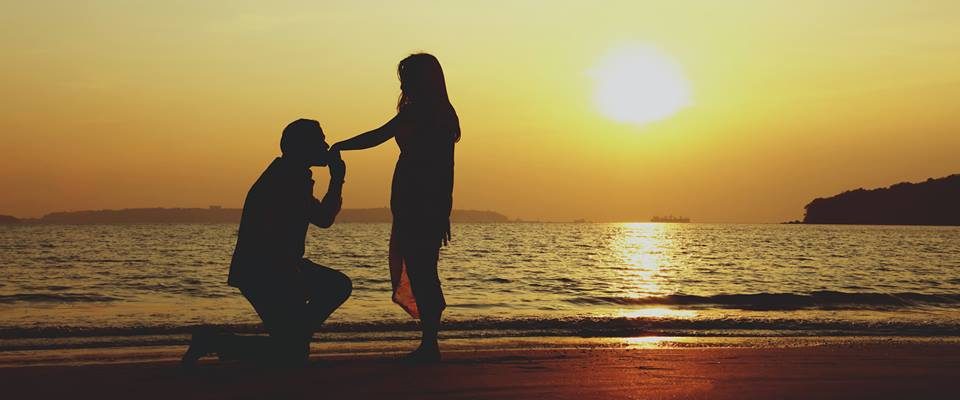 Proposing on a beach is again a unique way to share your feeling with your love. Dubai beaches are clean with crystal clear water and white sand. Look for the best timing and propose your partner on the beach with perfect wave sounds and cool breeze, which is surely going to contribute on making the best environment for proposing the special person.
6.Yacht Proposal

Hiring a private yacht for proposing your partner is going to be the best idea to share your true feelings. This is going to be little heavier to your pockets but it is worth experiencing. Arrange a nice favorite meal of your partner and give a surprise.
7.Restaurants in Dubai
There are many restaurants in Dubai like Pier Chic at Al Qasr that gives an amazing view of Burj Al Arab and serves the best seafood in Dubai. This is the perfect place to propose your partner and enjoy your stay in Dubai.  Level 42 at Shangri-La Hotel is again one of the best spots to spend time together with great food. Ossiano at The Atlantis is one of the hot spot destinations for couples for spending quality time together. This restaurant has a ceiling aquarium and serves best sea food in Dubai. This roof top restaurant is the magical place for proposing your partner. Apart from these, there are other restaurants in Dubai that arranges candle light dinner for couples for spending romantic time together.
These are the best romantic places in Dubai to propose to your loved one and enjoy your tour in Dubai. Enjoy this incredible city and take away beautiful memories that you would cherish for rest of your life.