Dubai has always been a paradise for shopping addicts and lovers. And if you are not a shopping buff, you will still be tempted to purchase something considering the endless variety and quality available at your disposal. As we head home, a few memorable items or gifts for our loved ones would definitely help you preserve the happy memories you had in Dubai during your holiday. Dubai, with all the pomp and glitz, is never short of stylish and elegant mementos which you can take back home. Below listed are some of our choicest picks definitely not in the order of significance.
Here is the list of Best Gifts and Souvenirs from Dubai
1.Gold from the souks

There is nothing more precious that gifting your loved ones a gold souvenir and Dubai is abundant in gold reserves. Welcome to the Dubai Gold souk, the biggest gold market in the region and in contention for being the largest in the world. When you have souks which are solely dedicated to the yellow and other precious metals, you can definitely be sure of getting a lot of varieties. You can also be rest assured of the quality of this yellow metal as the Government has strict controls to keep out fakes. And abundant quantities of gold means that the price would also be reasonable, and much lower than in your home country. You would get platinum and diamonds also on sale here. Negotiation is considered a norm here, so do polish your bargaining skills to get a really good deal. One of the best Dubai gifts and souvenirs which you can give it to someone special.
2.Dates from Bateel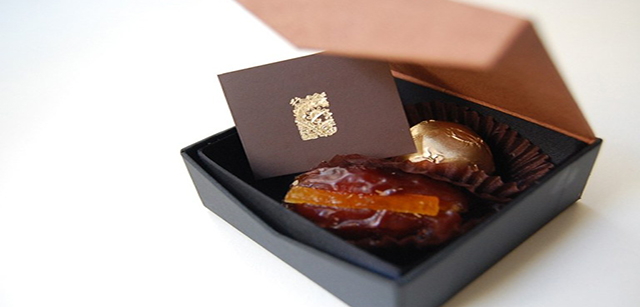 Dates are quite popular in the Arabian region and are served often as a delicacy on many locations. They may not be in the same league as the precious yellow metal, but Dates are quite popular in the Arabian region and are often served as a delicacy in the Emirates. The quality of dates which is found in the Emirates is amazing and people from several regions from all around the globe would definitely love this exotic dried fruit of the Middle East. One of the renowned vendors of this exotic dried fruit is Bateel, who has a shop in the Dubai Mall. The dates are arranged in a perfect pyramid covered by the polished glass displays like it is done for so many jewels. Add to the pretty packaging they provide, this gift surely enhances the appeal for one of the authentic reminders of the visit to this beautiful Emirati city.
3.Camel-milk chocolate
The camel milk is quite popular here in the Emirates and one of the main reasons are its apparent health benefits such as powerful boosts to the immune system. This ancient and exotic Bedouin beverage would taste delicious when mixed with chocolate. For first-time tasters, visit the Majlis Dubai in the Dubai Mall to get a zip of camel milk from Dubai's first camel milk café. You can also purchase chocolate bars which are available at a reasonable rate. Over the years, a lot of other locations have started selling camel-milk chocolates considering the reasonable taste acquired by several tourists, guests, locals, and residents over the years. One of the most memorable Dubai souvenirs which you can gift to your loved ones back home.
4.Tailored clothes
Tailoring was introduced in Dubai in the last century or so and it has reasonably overtaken Indian and Vietnamese both in terms of popularity and quality. All this available at pocket-friendly budgets. You should feel the quality of the tailoring once it is done to believe it. One of the premier tailoring shops is the Satwa and Al Ettifaq which adjacent right next to the iconic Burj Al-Arab hotel. This boutique was established more than 15 years and they specialize in formal suits and dresses and it has featured in many fashion mugs and devices. Another popular shop is Montexa on the Satwa Road, this specializes in wedding wear and other occasional dresses. Your loved ones would simply love the collection here.
5.Burj Khalifa and Burj Al-Arab paper weights
When you think about Dubai, the first thing that comes to your mind is the Burj Khalifa and the Burj Al-Arab. After all, these are one of the most prominent landmarks of Dubai which have today become the identities of this Emirati city. And it is definitely worth every penny to buy souvenirs resembling these iconic architectural marvels. The paperweights are probably the best Dubai souvenirs you can gift it to your loved ones back home. The prices of these iconic marvels would vary depending on where you purchase it from. They are available in small local shops as well as in lavish shopping malls of Dubai.
6.Designer shoes
With one of the best Dubai gifts and souvenirs which you can gift it to someone special. so much area to cover and endless variety available at your disposal, a new pair of shoes is definitely recommended for all tourists and guests. The Dubai Mall is home to the world's largest shoe store, the Level Shoe District. Alejandro Ingelmo, Belstaff, Fendi, and Prada – you name the brand and it would be there among the 40 boutiques that are selling their exquisite clodhoppers. The shoe designers often visit their stores occasionally and this itself is a good reason to visit this store a couple of items. You have a customization bar where every buyer can uniquely identify their bought stuff; there are also areas which are allocated to specific themes such as travel, etc. One of the recommended Dubai Souvenirs to buy for your loved ones back home. The prices of these would vary depending on the brand.
7.Persian Carpets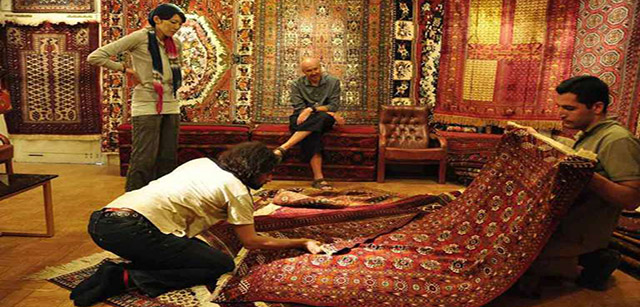 Classy, elegant, and beautiful is what the locals describe it as; the Persian Carpets are probably one of the most expensive souvenirs which you can purchase from Dubai. One of the most popular souks in Madinat Jumeirah, National Iranian Carpets sells these beautiful carpets from Persia and ships it worldwide from Dubai. If the styles and design don't meet your taste, you can also get it woven as per your requirements. Another popular vendor is the Persian Carpet House and Antiques located in the Emirates towers, this vendor also sells exotic lamps and other accessories which would look good with your rug. Haggling is accepted here but do sharpen your negotiation skills to crack a really good deal. One of the most polished and fashionable Dubai souvenirs which you can carry back home.
8.A traditional dagger
Modern technology and cultures have given rise to modern weapons and the traditional dagger which used to worn by older Emirati men in the UAE over their national dress is a rare sight these days. Any ancient tool resembling the heritage culture is always cool to acquire. Often referred as the khanjar, this is a symbol of Arabian culture. The traditional dagger can be worn or framed to be hung on the wall. There are plenty of options available to choose from at the Dubai Gold Souk. This is definitely not an item which you should be carrying in your hand baggage while traveling. A quality khanjar would be heavy and the prices would start from $50 onwards.
9.Pashmina Shawls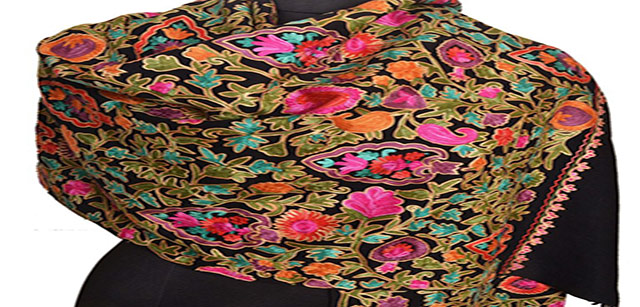 Pashmina Shawls in Dubai is probably the top choices and the most preferred Dubai souvenirs for visitors and tourists. Dubai with its endless variety of Silk and Viscose Pashminas reflect class and elegance, and so finely made. They can stand as a perfect gift for your loved ones and business colleagues. The most prominent places to purchase Pashmina Shawls are Bur Dubai and Deira. The variety available at your disposal is endless and you would definitely be spoilt for choices. Bargaining is considered a norm here, so do bargain aggressively to crack a really good deal.
10.Spices from the spice souk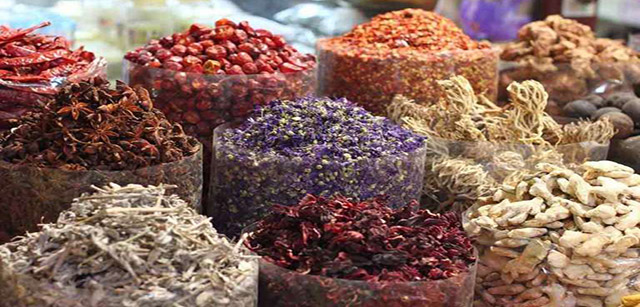 If you want to gift something really exotic and fragrant, then the spices from the spice souks of Dubai is something you can look into. The vibrantly colored substances are available in sacks in narrow streets of Deira. You can surely locate the site with the fragrance and aroma of the various spices. Saffron, bezar, frankincense, orange blossom water and rosewater are to name a few. You will be truly amazed at the quality and prices of these exotic spices. A perfect gift for your loved ones back home. Do polish your negotiation skills as they would come in handy here. Do not sacrifice quality for prices as different vendors may offer you different prices.