Dubai is one of the modern cosmopolitan cities in the world and a holiday here can overshoot your budget by quite some margin. Dubai may be oozing with luxury and opulence from all corners, but you be a smart traveler then you can probably explore and enjoy Dubai like never before without impacting your budget. We offer some tips and tricks that tourists and visitors should follow when they are on holiday in Dubai.
When to book?

Booking your flight and accommodation well in advance can give you a raw cheap deal. Booking a round trip to Dubai is a comparatively less expensive option than booking one way. This will provide you with the extra buck to spend during your stay in Dubai. Also, there are bound to be more discounts and offers available if you book well in advance. Traveling light is the key as many airlines charge for extra baggage. Also, if you plan a holiday well in advance during the off-season, you can crack some crazy deals.
1.Find a villa or an apartment for accommodation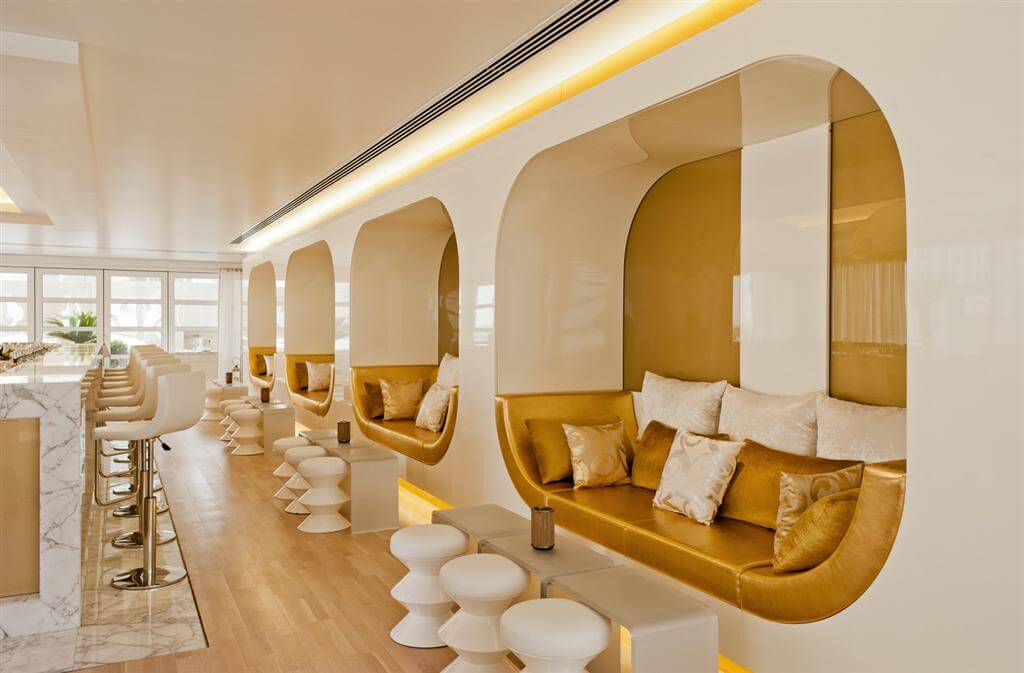 You can get an entire place to yourself like a villa or an apartment during your stay in Dubai. The hotels are comparatively expensive as compared to these self-catering larger space area. These villas or apartments are equipped with modern amenities like a modular kitchen, plenty of open spaces, and other essentials.
2.Eating in restaurants can be a touch expensive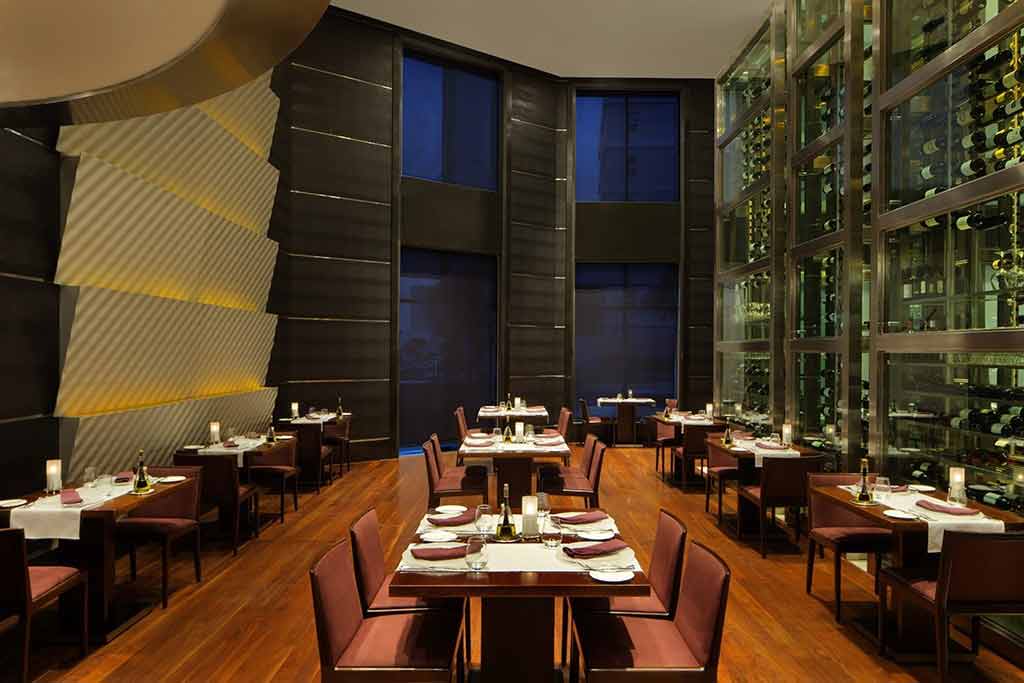 Opting for café rather than a restaurant can help you save a significant chunk of your budget. Restaurants also have smaller portions of food as compared to the café. Also, olives, bread, salad, pickle garnishing can be offered at a reasonable cost in the café. The ambiance may not be great, but it will surely entice your taste buds. If you still want to opt for an excellent dining restaurant, try the business lunches at 5-star hotels which would be reasonably cheaper than the dinner.
3.Traveling in taxis rather than a rented car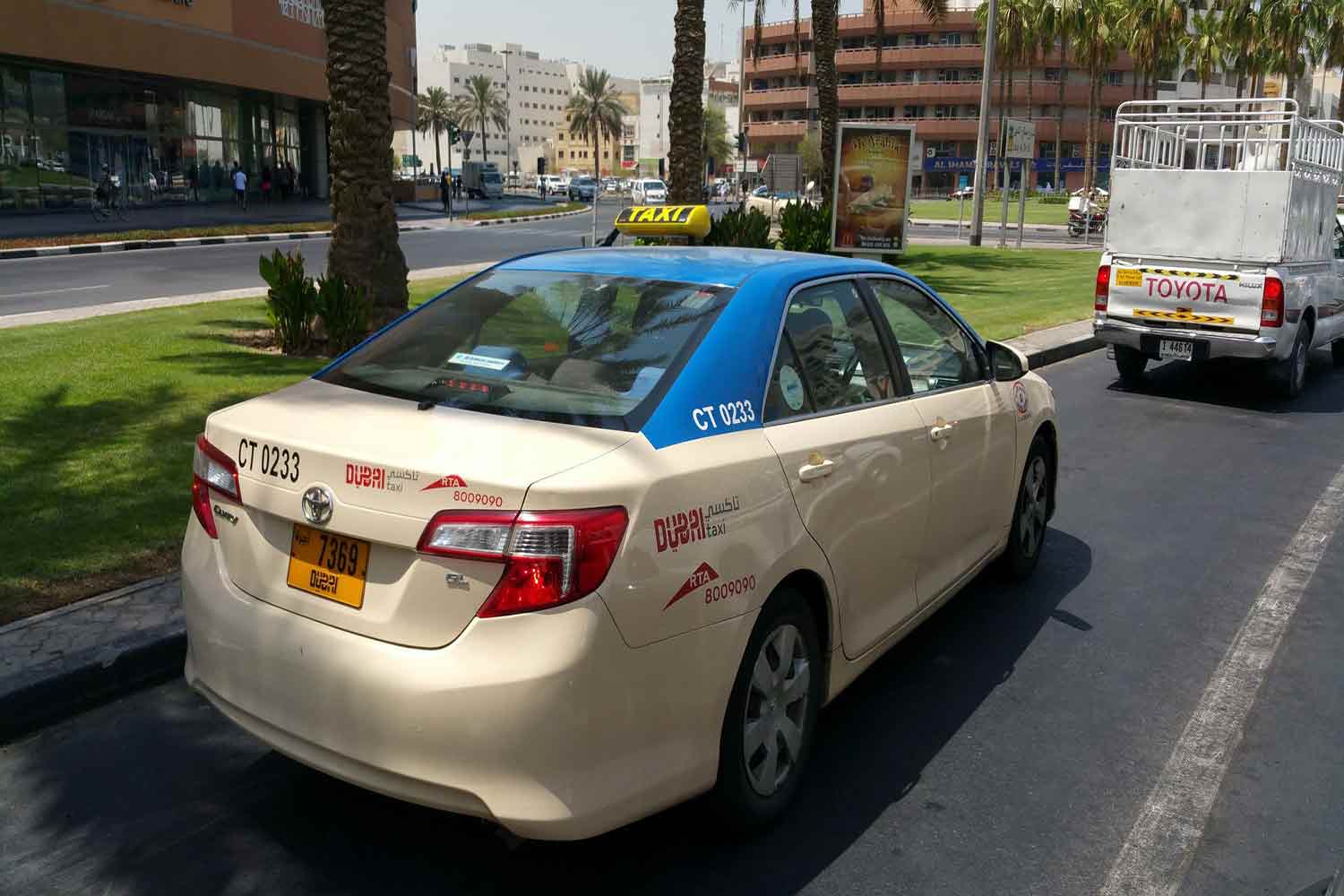 Renting a car can be a good option when you are in Dubai. But you will have to leave that option out of your mind if you are on a budget. Taxis are a far cheaper option as compared to a rented car. Besides, you don't want to waste your time reaching your destination. Leave the reins to the taxi driver and sit back and enjoy your Dubai holiday. You can use the metro to commute to different places in Dubai. It is a fast, reliable, and convenient way to access various corners of Dubai.
4.Shopping at markets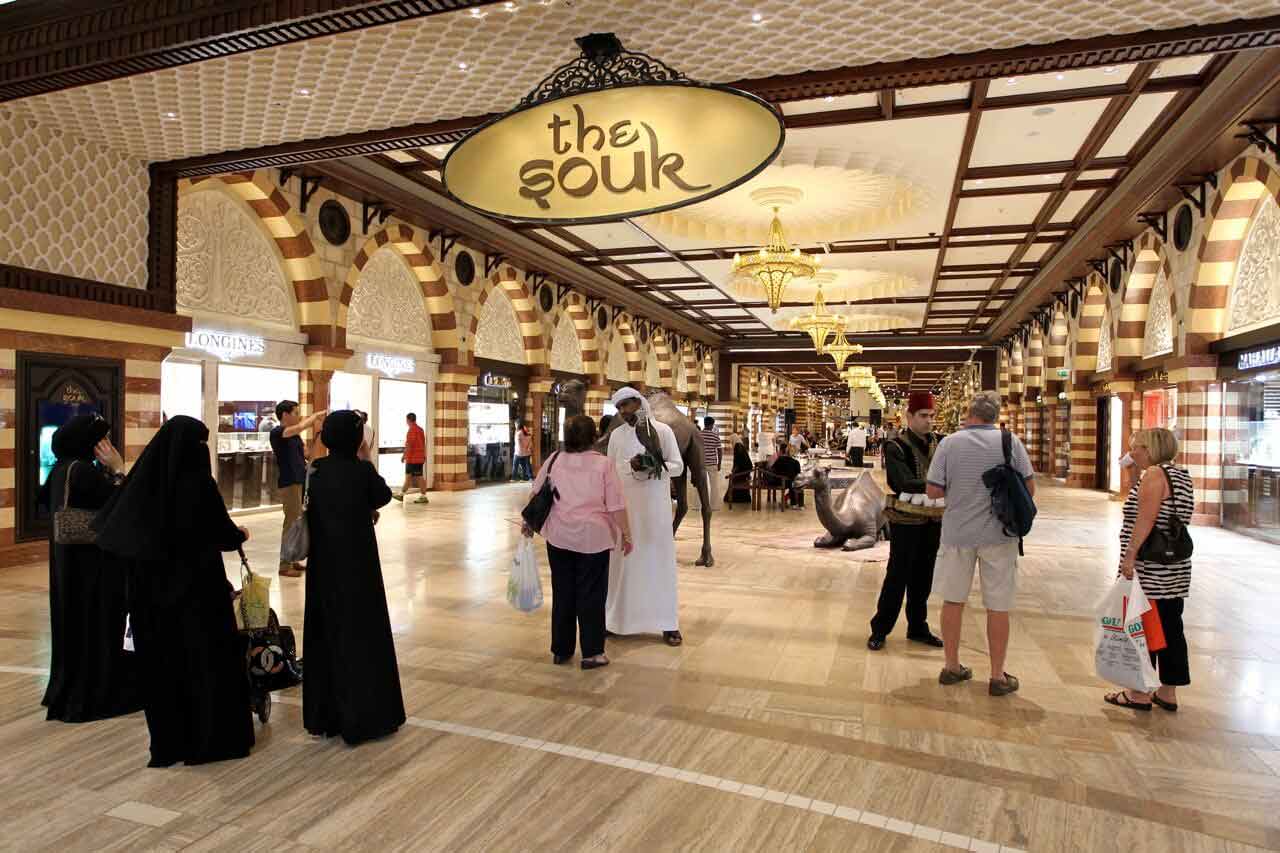 The shopping malls of Dubai may be gleaming with glitz and glamor with top-notch labels, but if you are on a budget, then this would be a strict no. The shopping markets at Deira and Bur Dubai give you access to an incredible variety at a reasonable cost, and on top of it, you can bargain for the price. You can also purchase fresh produce and beautiful stuff in some of the shops. A great place to shop for some souvenirs for your loved ones back home. The atmosphere is vibrant and electrifying and will surely remind you of the one back home. Dubai is the ideal shopping destination for people all around the world because it is a tax-free country. The Gold Souks, the Dubai Airport Duty-Free, Dubai Tailors and fashion stores are an excellent way to save the extra buck.
5.Get Entertainment Vouchers

Look for free vouchers for visiting local attractions, restaurants, café, hotel accommodations, supermarket discounts, theme parks, golf courses, and amusement parks. This helps you keep your budget and explore Dubai to its best as well. This is probably your chance to go the extra mile to discover the real face of Dubai. Look out for 1+1 deals on spas, restaurants, and cafes.
6.Visit a mosque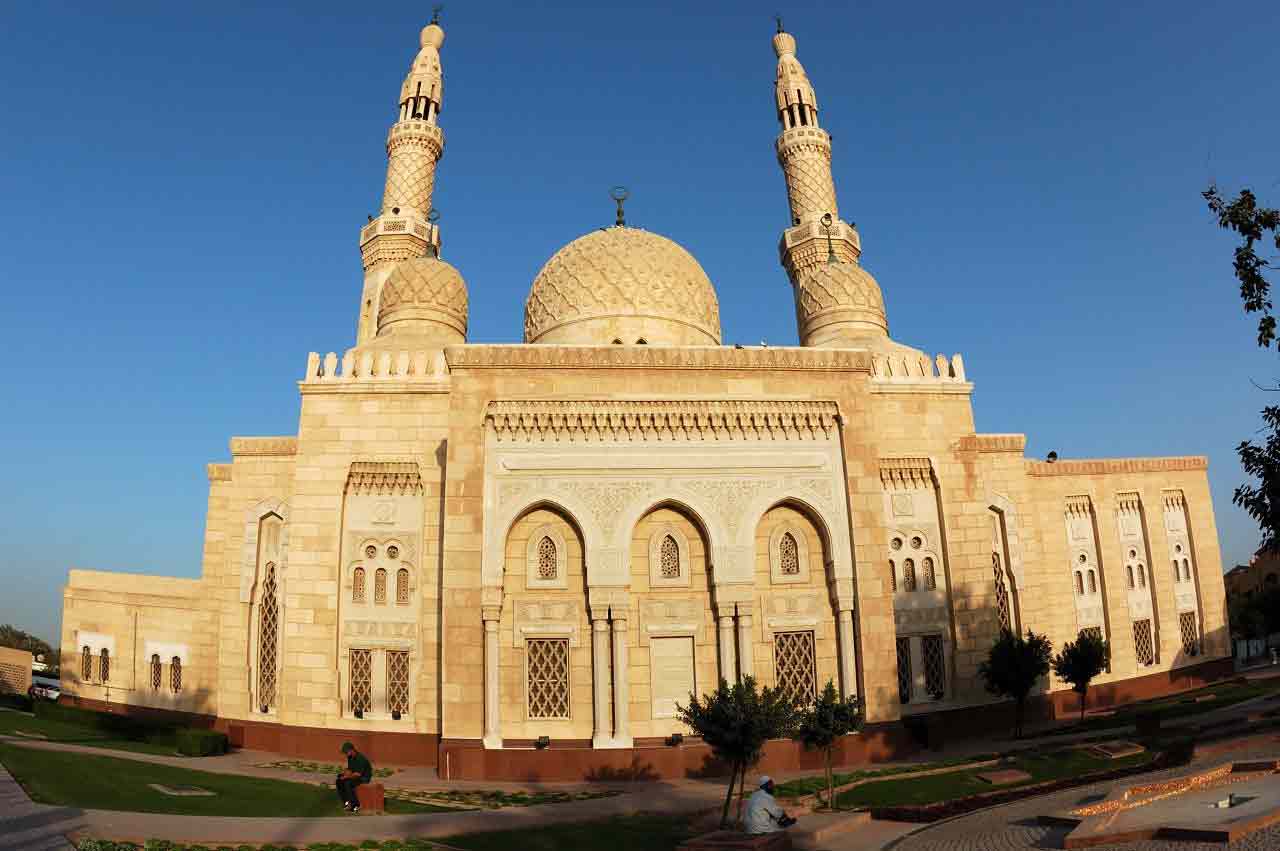 Dubai may be the modern tourist hub of the world, but it is still a conservative Islamic state by heart. The prayers offered at the mosques are ubiquitous. Some of the prominent mosques like the Jumeirah Mosque provides interactive tours to the tourists and visitors for a nominal fee of 20 AED. This entry fee includes snacks and tea from 9 am to 10 pm. Follow the dress code of the mosque and respect the local culture and the people will greet you with open arms.
7.Avoid Alcohol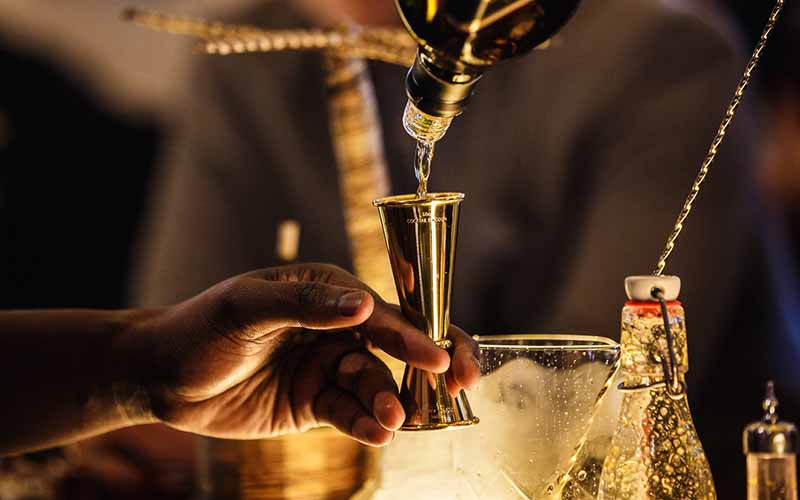 Party, glitz, and glamor are synonymous with the land of Dubai. Every tourists and visitor who comes to Dubai would love to party considering the electrifying atmosphere here. Party hard, but you really want to enjoy the best of Dubai, it is best to avoid alcohol. Being an Islamic country, alcohol is expensive and can undoubtedly rip apart your budget in one night. Use the cash saved to visit the attractions and probably in dining. You can alternatively even purchase some souvenirs and gifts for your loved ones back home.
8.Visit the Old Quarter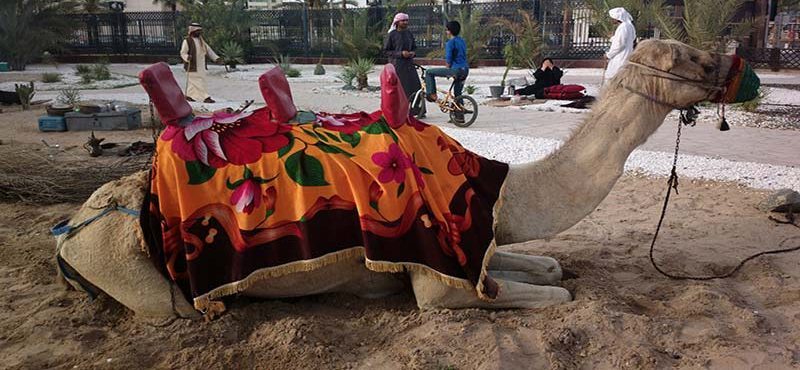 The old quarter of Dubai is a beautiful way to explore and discover the hidden secrets of the Emirati culture and history. There are several historical landmarks, museums, and local markets that throw light about the Dubai landscape before the oil boom. The Dubai Museum, the Dubai Creek, and the Bastakiya Quarters provide profound insights into the same.
9.Visit the lush green parks of Dubai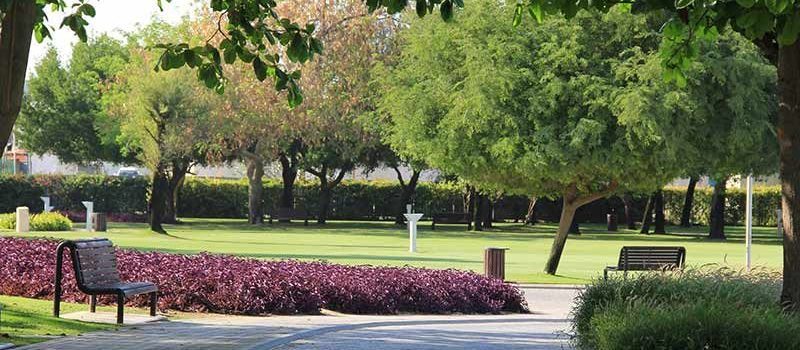 Public destinations like the parks in Dubai are definitely crowd pullers and don't be surprised to see a rush in the parks. These parks are an excellent way to spend a sunny afternoon under a shade or lounge on a lazy evening. Dubai is one of the rare cities in the world where you will find ice, sand, water, and a green environment together. Make the most of it.
10.Look for free events or attractions with free entry

Dubai hosts some fascinating events, but many are not aware that it also plays hosts to several events around the year. These events do not charge an entrance fee, but visitors will have to either arrange or purchase their own food. Do keep track of the Dubai calendar or talk to your local tour operator about the fantastic ways to be updated about where these events are hosted.
The land in Dubai need not break your pocket. There are plenty of hacks and tricks to squeeze every possible inch in the last dirham. Come and plan a holiday in this beautiful land of Dubai.