Planning a Trip to Dubai? Check out These Top Luxury Hotels in Downtown Dubai!
What does first come to your mind when you think about Dubai? The ever growing number of skyscrapers touching the glamorous skyline, glitzy atmosphere, huge shopping malls, and grandiose! Well, it's quite natural to connect Dubai with all this because we have been hearing about this fantastic destination since quite a long. Dubai doesn't restrict itself to the stereotypical Middle Eastern mould; it's a city like no other city across the Middle East. Once you travel here, the city offers everything to make your every moment lavish, including transport, stay, food, shopping, and entertainment!
Being one of the seven emirates of the United Arab Emirates, Dubai has staggering amount of wealth on display in the form of amazing manmade islands, legendary tourist attractions, and top class luxury hotels. No wonder it's one of the richest emirates across the UAE. Within the city, there's a mixed-use complex under development in Dubai – Dubai Downtown. Home to a few of the city's most important attractions including Burj Khalifa, Dubai Mall, and Dubai Fountain, this area is the most sought after holiday destination chosen by travelers across the globe. Downtown Dubai hotels make the best option when you are planning a stay in the city so as to get easier access to every tourist destination in Dubai. Downtown Dubai is closer to all the happening places and offers you a magnificent experience every minute of the stay. Some of the most stylish and idyllic stays across the globe already include those at Dubai Downtown.
While Dubai's luxury hotels have always been there on every travel lover's wish list, we've come up with the list of top luxury hotels in Downtown Dubai!
8 Best Luxury Hotels in Downtown Dubai
1.Taj Dubai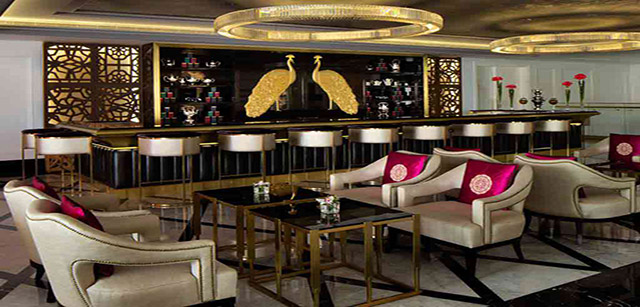 Taj Hotel, Dubai displays an inspiring blend of authentic Indian heritage and contemporary style through sophisticated luxury. Taj Dubai is recognized as the world-class destination for luxury aspirants. With a prime position in the prestigious Downtown near Burj Khalifa, Taj takes you to the heart of the city where the life actually happens. You can simply take a five minute stroll from the city's dynamic business centre and a plethora of exclusive shopping outlets, and finest dining experiences. Visitors staying in Taj's luxurious suites enjoy awe-inspiring views of Burj Khalifa and its magical dancing fountain. Moreover, Dubai Mall is also a few minutes away from the hotel.
2.Armani Hotel Dubai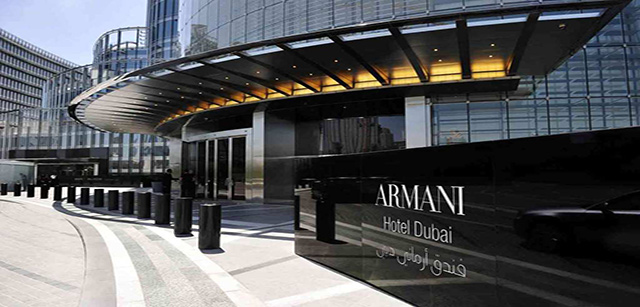 Armani Hotel Dubai offers exemplary hospitality with 160 luxury guestrooms and suits. Known as the world of sophisticated beauty, Armani is a sheer visual retreat into the world of understated elegance. When it comes to cherishing an exquisite lifestyle experience in Downtown Dubai, Armani is one of the most popular choices among tourists.
3.The Address Downtown Dubai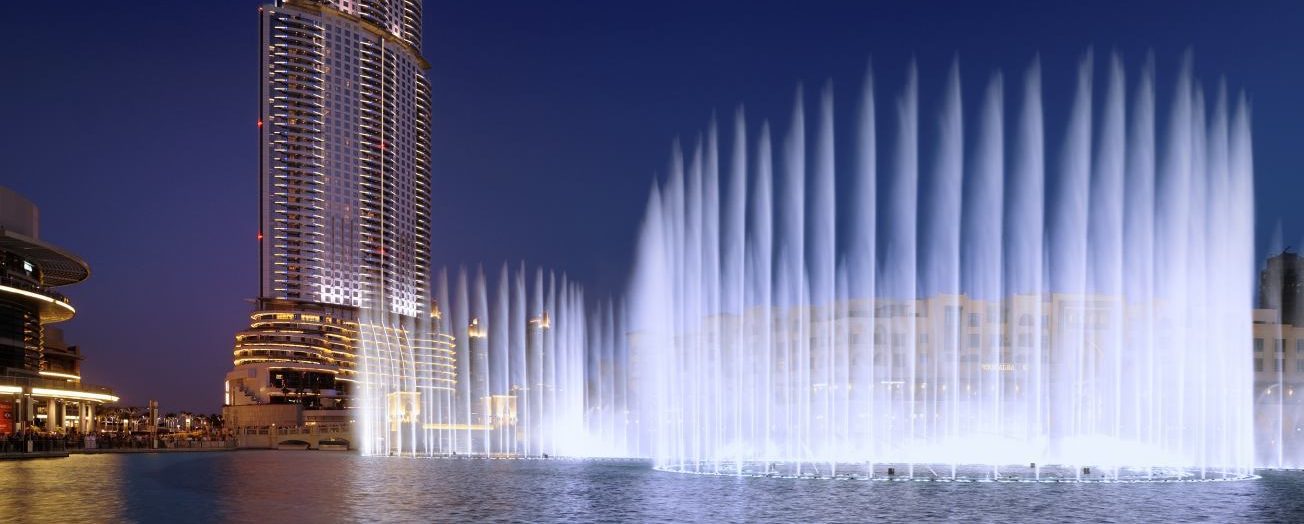 No matter you're traveling to Dubai for business or leisure, The Address Downtown could be your best choice to stay in the vibrant city of Dubai. The dynamic sense of style exhibited by the hotel's spacious rooms surely impresses visitors.
4.Radisson Blu Hotel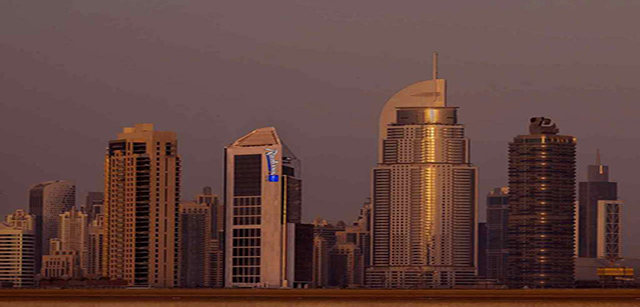 Radisson Blu Hotel welcomes you to the UAE's most populous city. This hotel offers you convenient access to culturally rich sites such as the Spice Market, and the popular Deira City Centre Shopping Mall. The best choice from 276 thoughtfully appointed rooms and suites make your stay in Dubai one of the most memorable ones.
5.Park Hyatt Dubai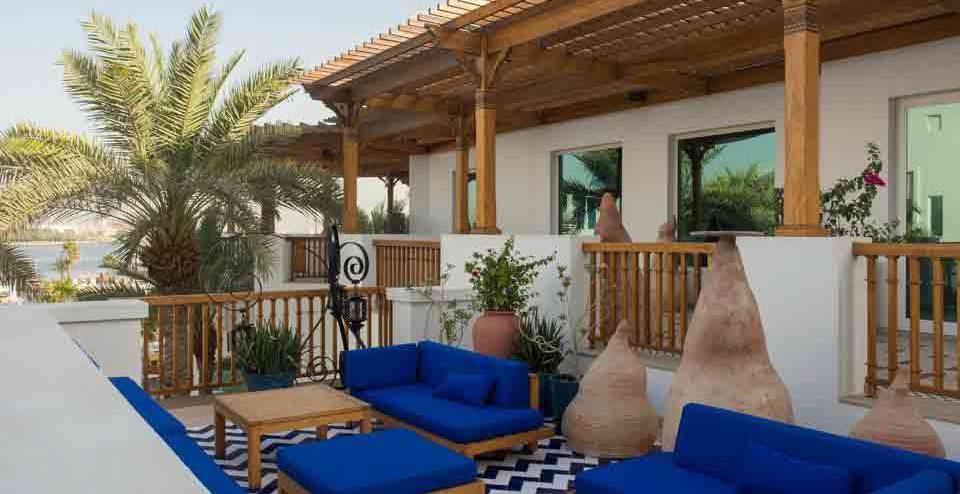 Experience unparalleled elegance at Park Hyatt Dubai! A luxury resort in Dubai, adjacent to the world famous Dubai Creek Golf & Yacht Club. This 5 star Dubai resort offers 225 luxury rooms & suites; all of which offer stunning views overlooking the Dubai Creek and marina. This Dubai resort is home to an inspired assortment of award-winning Dubai restaurants & lounges
6.Grand Hyatt Dubai
One of the most modern and luxurious hotels in Dubai- "Grand Hyatt Dubai" towers majestically over the edge of Dubai's historic creek. Grand Hyatt Dubai is one of the 5 star hotels in Dubai which is closely located to the financial and entertainment districts such as Dubai International Financial Centre, Dubai World Trade Centre, Dubai Mall and Burj Khalifa.
7.Movenpick Hotel Deira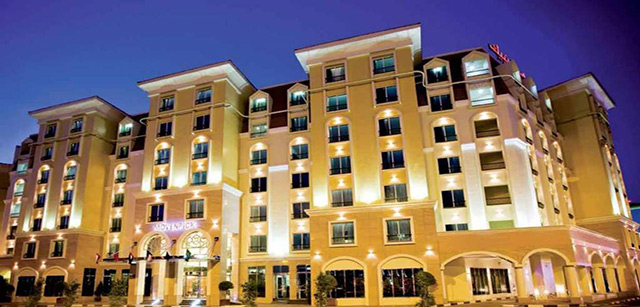 Located in one of the most diverse and culturally rich parts of the city, Mövenpick Hotel Deira is ideally situated just 4 kms away from the Dubai International Airport and the world-famous Gold and Spice Souks. Close to several shopping malls and the Dubai Metro, the hotel is well-placed for guests to explore Deira's vibrant, winding streets and the historic Creek area, where local "abra" water taxies ply their trade.
8.Raffles Dubai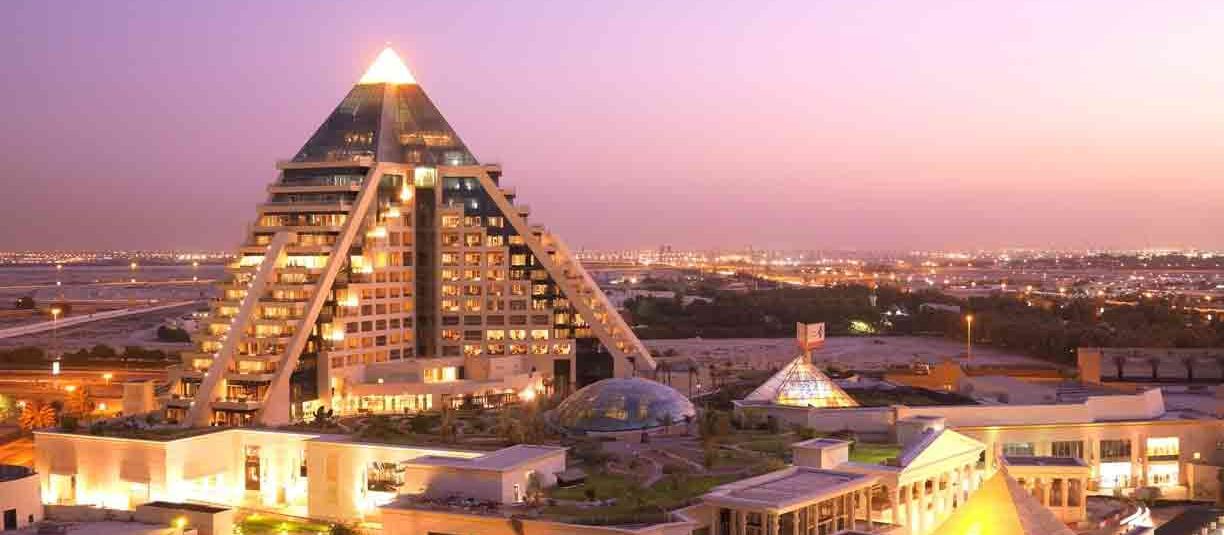 Situated in the heart of the city, Raffles Dubai enjoys the perfect location just 10 minutes from Dubai International Airport, connected to Wafi Mall, Dubai's premium lifestyle and entertainment complex with a designated Kids Zone as well as a short drive from Downtown Burj Khalifa and Dubai Mall. In addition, major shopping, cultural and tourist attractions are minutes away, ideal for leisure travelers.
These and many more similar hotels truly redefine the luxury and glamour associated with the city of Dubai. Not lesser than extravagant opulent palaces, hotels in Downtown Dubai indeed qualify as a Sheikh's residence in the Arabian Nights!