Dubai's scene-stealing blend of glitz and grit proves that it's just beyond its sophisticated downtown, futuristic architecture, global dining, and effervescent nightlife. Dozens of museums, monuments and heritage sites scattered over its historic neighborhoods including Al Fahidi and Al Shindagha provide quite a bit of culture and history.
Displaying some of the UAE's most significant and rich collections, these museums – most of which are housed within charmingly restored traditional forts, mansions and other age-old structures – are remarkable for their enviable art displays and accessibility to all. Here are Dubai's top 10 museums worth checking out.
10 Most Famous Dubai Museums
1. Al Fahidi Fort & Dubai Museum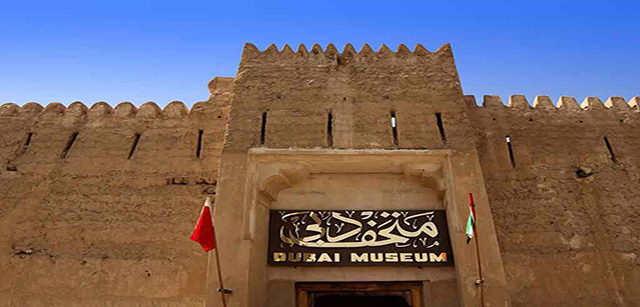 What once served as the seat of government, royal residence, military base, and later a prison has evolved into Dubai's main museum. Erected in 1787 as a barricade to protect the city, Al Fahidi Fort with its simple design and pale sand-colored stones now stands as a mesmerizing illustration of a desert fort, echoing traditional Emirati architecture. This fort-converted-museum has many interesting archeological finds that dates back to 3000 BC, including canons, khanjar knives, and spears. They are mainly showcased in its cavernous underground rooms. The exhibits further stretch to a video room as well as a collection of life-size dioramas, providing a fascinating insight into everyday modest life of Emiratis before it became a flourishing global business hub.
Location: Opposite Grand Mosque, Al Fahidi Street, Bur Dubai
Admission fee: AED 3 for Adults & AED 1 for kids aged below 6 years
Working hours: 8:00 hrs to 22:30 hrs from Saturday to Thursday; 14:00 hrs to 20:30 on Fridays
Telephone: 04-3531862
2. Bait Al Wakeel Maritime Museum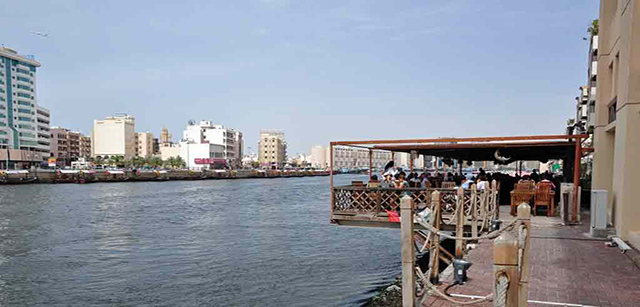 This is one of the Dubai's hidden gems tucked away close to textile souk and abra station at Dubai Creek. Built in 1934 and credited to be the city's first office building, it is home to an intriguing assortment of arts and artefacts reflecting the emirate's fishing and nautical traditions. A heritage restaurant serving classic Emirati and seafood delicacies in a hard-to-beat ambience is also attached. With an old wooden decked area dangling over the water, it offers a serene setting to enjoy great views and watch all actions taking place on water.
Location: Adjacent to Abra Station, Al Fahidi Street
Admission fee: Free entry
Working hours: 11:30 hrs to Midnight
Telephone: 04-3530530
3. Coffee Museum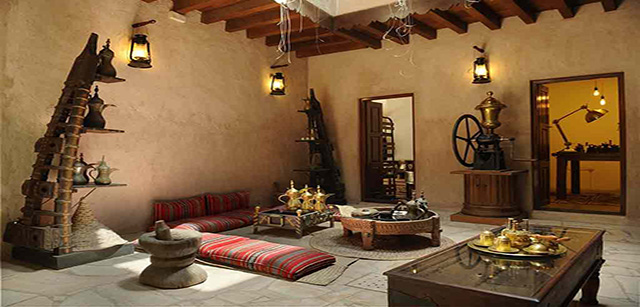 Al though it's not native to the emirate, coffee has a lot to say about its influence in the Emirati history and culture. And if you wish to know about this, be sure to visit the recently opened Coffee Museum. An inviting setting, tranquil atmosphere, rich aroma of coffee, and a great spectrum of over 300 antique displays depicting both Emirati and global coffee history – all combine to make this museum one of the must-experiences in Dubai. Head over to the museum's brew bar to relish a cup of traditional Arabic coffee.
Location: Villa 44, Al Fahidi Historical Neighborhood
Working hours: 09:00 hrs to 17:00 hrs
Telephone: 04-3538777
4. Sheik Saeed Al Maktoum's House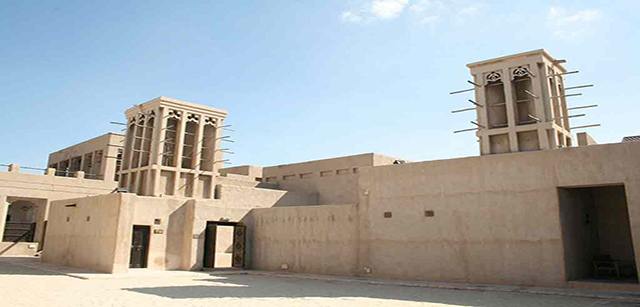 Before being converted into a museum, this 19th century structure with a grand courtyard and traditional wind towers was the residence of Sheik Saeed Al Maktoum (the grandfather of the current ruler of Dubai, HH Sheik Mohammed bin Rashid Al Maktoum) till his death in 1958. Uniquely positioned on the banks of the Dubai Creek, it now documents the varied epochs of Dubai's history through its mind-boggling historic collection of photographs, documents, coins, and stamps, which are exhibited in its nine distinct wings.
Location: Al Shindagha, Bur Dubai
Admission fee: AED 3 for Adults & AED 1 for kids aged below 6 years
Working hours: 08:00 hrs to 20:30 hrs from Saturday to Thursday & 15:00 hrs to 21:30 on Fridays
Telephone: 04-393 7139
5. Camel Museum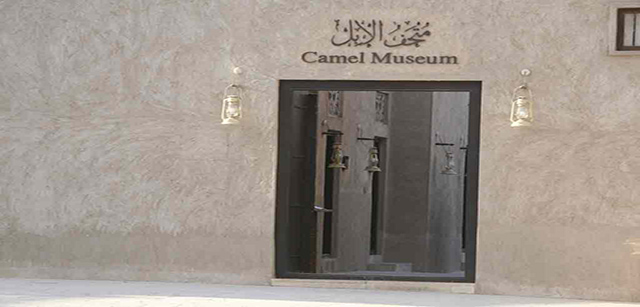 Emiratis' love for camels is legendary, and there is no better way to learn about the importance of this animal in the Arab culture than with a trip to the aptly named Camel Museum. Formerly the site of a camel stable maintained by the Sheiks and then known as Beit Al Rekab (Camel House), this beautifully restored property – dating back to 1940s – incredibly illustrates the characteristics and varied aspects of the history of this animal, aside from enabling visitors to experience a virtual camel race. You'll also come to know about different names used for camels in the Arabic literature.
Location: Al Shindagha, Bur Dubai
Admission fee: Free Entry
Working hours: 8:00 hrs to 14:00 hrs from Sunday to Thursday
Telephone: 04-515 5377
6. Traditional Architecture Museum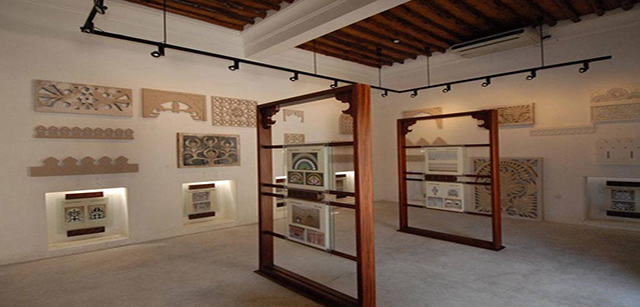 Mesmerizing and monumental, Traditional Architecture Museum explores as well as elucidates traditional Emirati urban architectural characteristics and history, with its exhibits comprising diagrams, blueprints, drawings etc. Previously the residence of Sheik Juma Al Maktoum, this museum – adjacent to Sheik Saeed Al Maktoum's House – was originally built in 1927. Thoughtfully constructed with high ceilings and wind towers to ensure proper ventilation, the house is equally outstanding for its traditional doors with intricate carvings, painstakingly created sculptures, elegant courtyard, and balcony directly facing the Dubai Creek.
Location: Al Shindagha, Bur Dubai
Admission fee: Free Entry
Working hours: 8:00 hrs to 14:00 hrs from Sunday to Thursday
Telephone: 04-392 0093
7. Al Ahmadiya School and Heritage House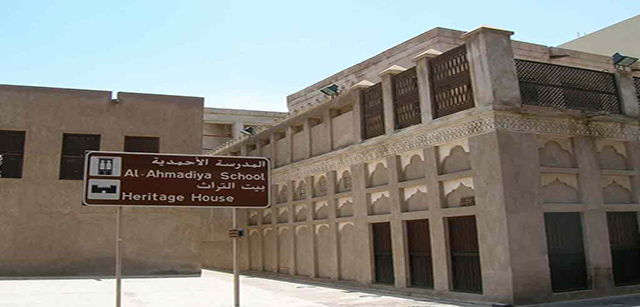 This old-school-turned-museum is worth a visit for its historical importance, amazing architecture, and quaint location on the Al Ahmadiya Street in Deira's Al Ras region. With a variety of audio-video exhibits, the school opened in 1912 was the first of its kind in Dubai and remained active till early 1960s. Very near this historic museum is a heritage house complete with a huge courtyard and traditionally decorated rooms including Majlis, bride room etc. You'll also see here life-size mannequins portraying the early lifestyle of Emiratis. Built in 1890, it was once the residence of a wealthy peal merchant – Sheikh Ahmed bin Dalmouk, who also established Al Ahmadiya School.
Location: Al Ras, Deira
Admission fee: Free Entry
Working hours: 8:00 hrs to 19:30 hrs from Saturday to Thursday & 14:30 hrs to 19:30 hrs on Fridays
Telephone: 04-226 0286
8. Coin Museum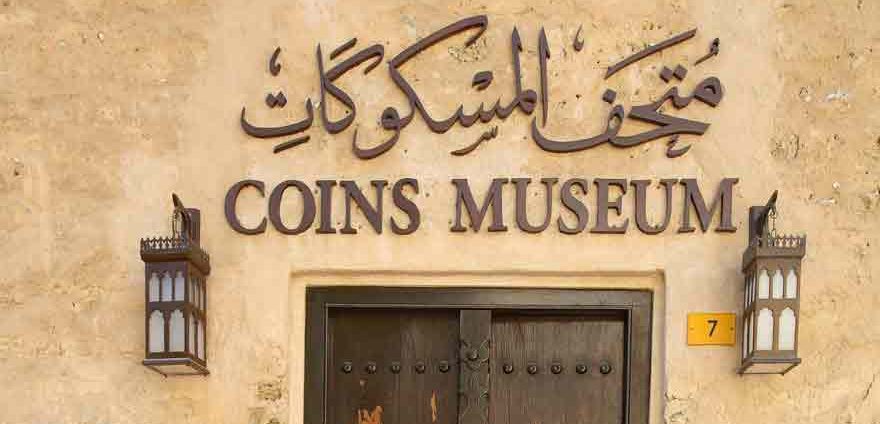 This museum, placed on Bur Dubai's Al Seef Street near Big Souk, reveals the various phases of the region's numismatic history. From coins used during the era of Prophet Mohammad (PBUH) to the coins tracing back to the times of Khalifah Othman bin Affan, the museum has over 450 rare coins on display. You can view these exhibits with the help of a magnifying screen. For in-depth details of coins, you can further take advantage of its touch screen tablets.
Location: Al Shindagha area – Bur Dubai
Admission fee: Free Entry
Working hours: 8:00 till 14:00 Sunday to Thursday
Telephone: 04-392 0093
9. Dubai Heritage & Diving Village
These villages have been recreated to give visitors a slice of the emirate's rich culture and tradition. While Heritage Village is a traditional Bedouin settlement offering a mix of barastis, pottery workshops, small souks, and traditional coffee houses, the Diving Village is a remarkable representation of the region's maritime past, mainly highlighting the pearl diving which was once the Emirati's main source of income.
Location: Al Shindagha area – Bur Dubai
Admission fee: Free Entry
Working hours: 8:00 hrs to 20:00 hrs from Sunday to Thursday & 15:00 to 22:00 on Fridays
Telephone: 04-393 5725 / 04-393 7151
10. Al Oqaili Museum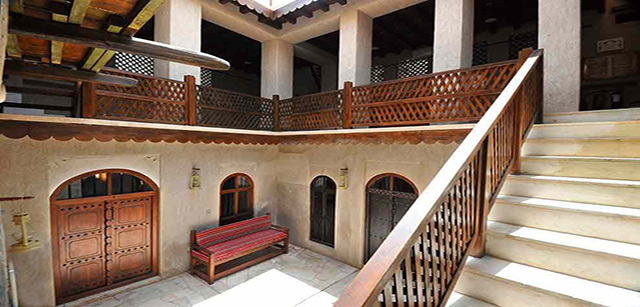 Mubarak Al Oqaili (1875-1954) who actually came from Saudi Arabia is regarded as one of the UAE's greatest poets. He built this beautiful structure enriched with artistic details in early 1920s by employing some of the Arabian Peninsula's skilled workers. Visitors to this museum can see portions of Al Oqaili's incredible repertoire of manuscripts, correspondences, Nabataean Poetry etc.
Location: Al Ras, Deira
Admission fee: Free Entry
Working hours: 8:00 hrs to 14:00 hrs from Sunday to Thursday
Telephone: 600 560 000
Whether you're a tourist craving for a genuine dose of Emirati history or a local or expat looking for an escape from the mechanized city life, a visit to these museums is sure to provide you with a unique experience, besides connecting you with the region's rich culture and heritage.