1. Dubai Butterfly Garden
You name an activity to celebrate and recreate and the Dubai Butterfly Garden has it all. From Beautiful parks to skydiving and all other recreational adventurous activities, this Butterfly garden is one of the famous tourist destinations in Dubai.
2. Global Village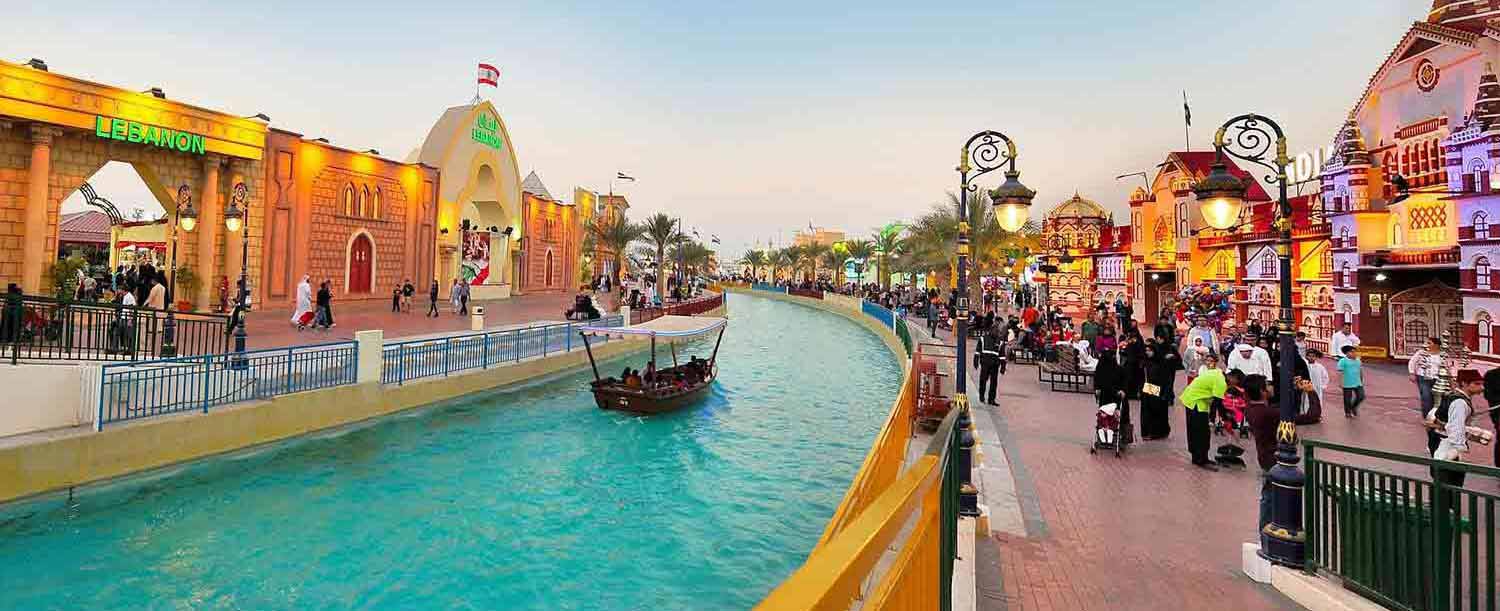 Global Village Dubai land, Dubai, is claimed to be the world's largest tourism, leisure and entertainment project. It is the region's first cultural, entertainment, family and shopping destination. It has over 70 stalls representing various countries of the world.
3. Dubai Dolphinarium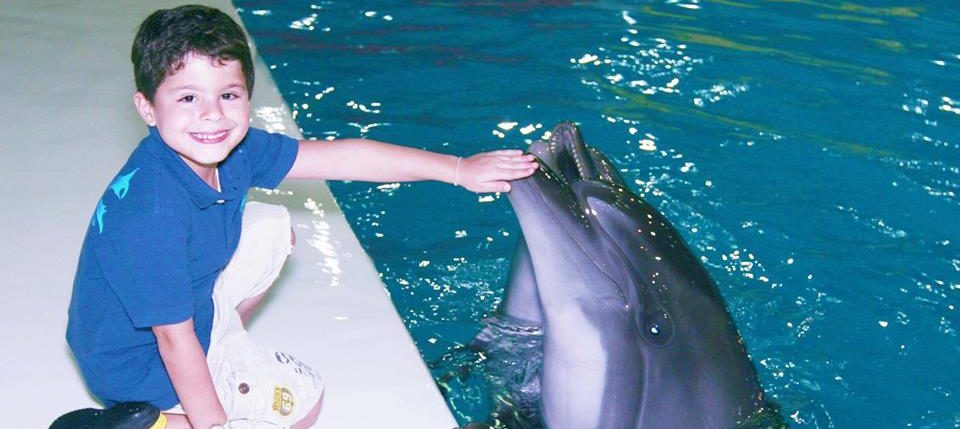 Dubai Dolphinarium a unique fully air-conditioned indoor Dolphinarium in the Middle Eastern country, providing habitation to beautiful dolphins and active seals. It conducts live shows and allows photo capturing too. Public especially children can interact with the friendly dolphins too.
4. Dolphin Bay Atlantis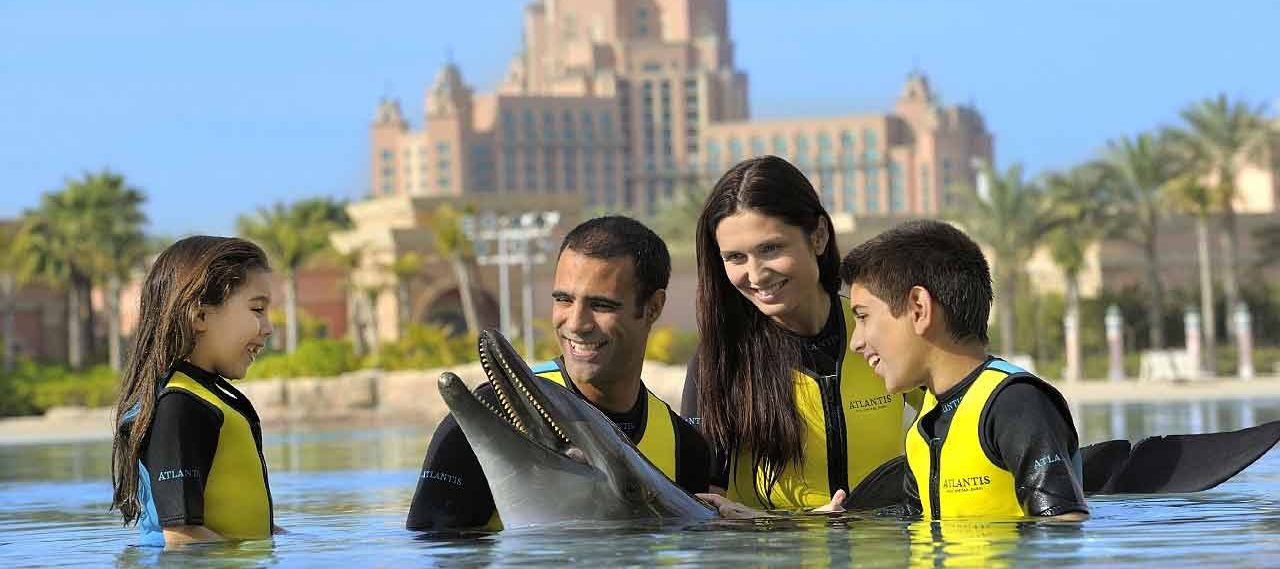 The love of this desert city for marine life is no hidden truth. One such showcase of love is the Dolphin Bay Atlantis. It is a palm-fringed lagoon with supervised opportunities to see dolphins so closely, to touch & swim with them. It is located at The Palm Jumeirah.
5. Al Fahidi Historic district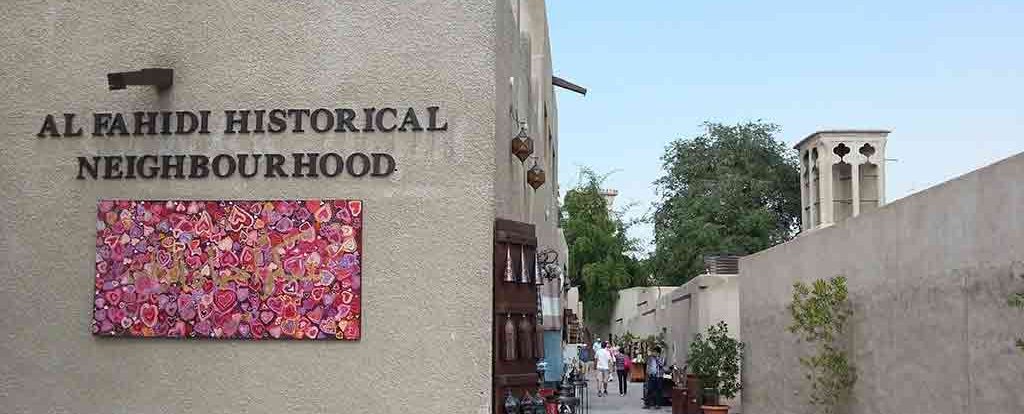 Al Fahidi Historical District is one of the oldest heritage sites in Dubai. It no doubt offers some of the best traditional cultural sightseeing in Dubai.
6. Enjoy a couples spa treatment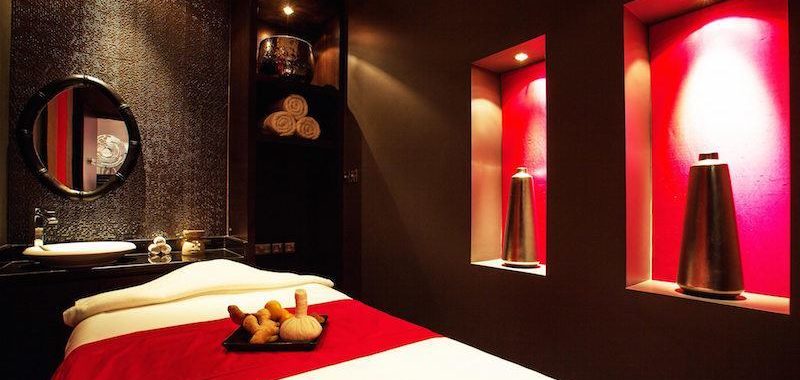 This can be comforting and pleasure experience, an ultimate treat for the pair of you, and a great way to celebrate Valentine's Day or any day for the ones in love.
[Check Out: Best spas in Dubai]
7. Relive the experience of an old-school shave
Metro sexual gents can scrub up with a special shave at men's spa 1847, which involves a face massage, pre-shave oil and plenty of special products to leave you smooth and stubble-free.
8. Pass by the Floating Bridge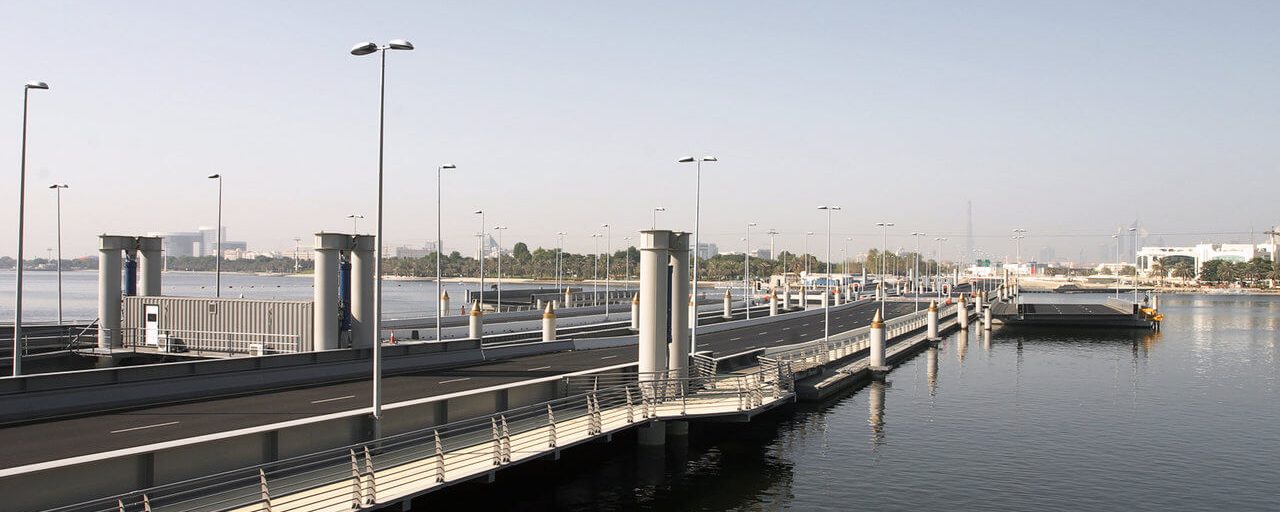 Floating Bridge is a pontoon bridge located in Dubai, United Arab Emirates. The bridge was built between Al Garhoud and Al Maktoum Bridges mainly to reduce traffic in Al Maktoum Bridge. It is total 365m in length, providing good enough space to walk by the sides.
9. Learn a few hip-hop and Ragga dance moves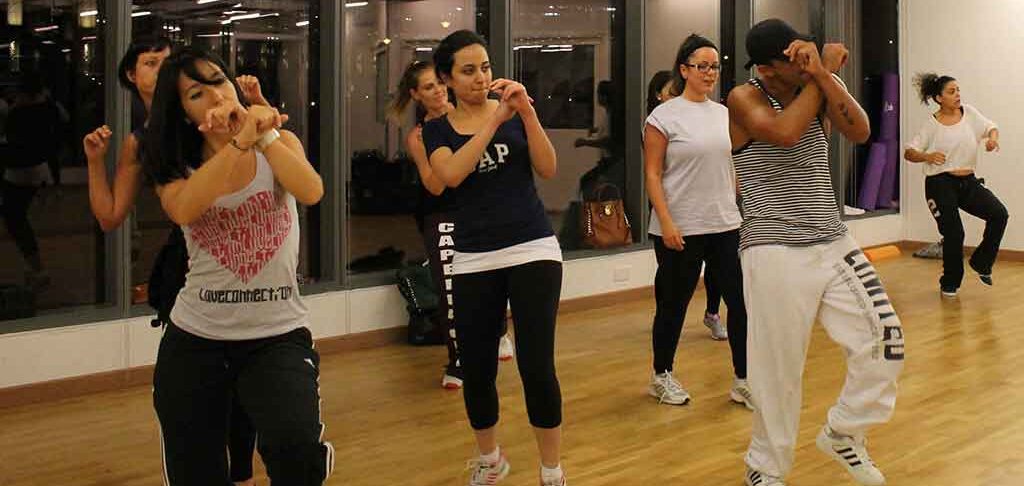 Get into shape while picking up a new skill, which you can then put into practice on the dance floor. The relative cost of these dance classes is Dhs80 per class, Dhs350 for a package of five.
10. Have a henna tattoo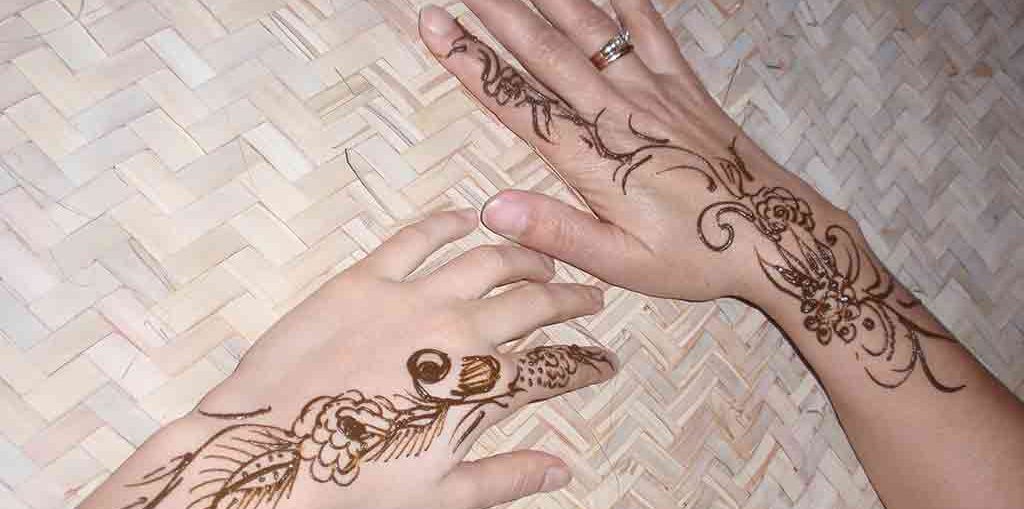 Head into Oud Metha and go for some authentic body art at the beauty salons.
11. Wifi palms at Jumeirah beach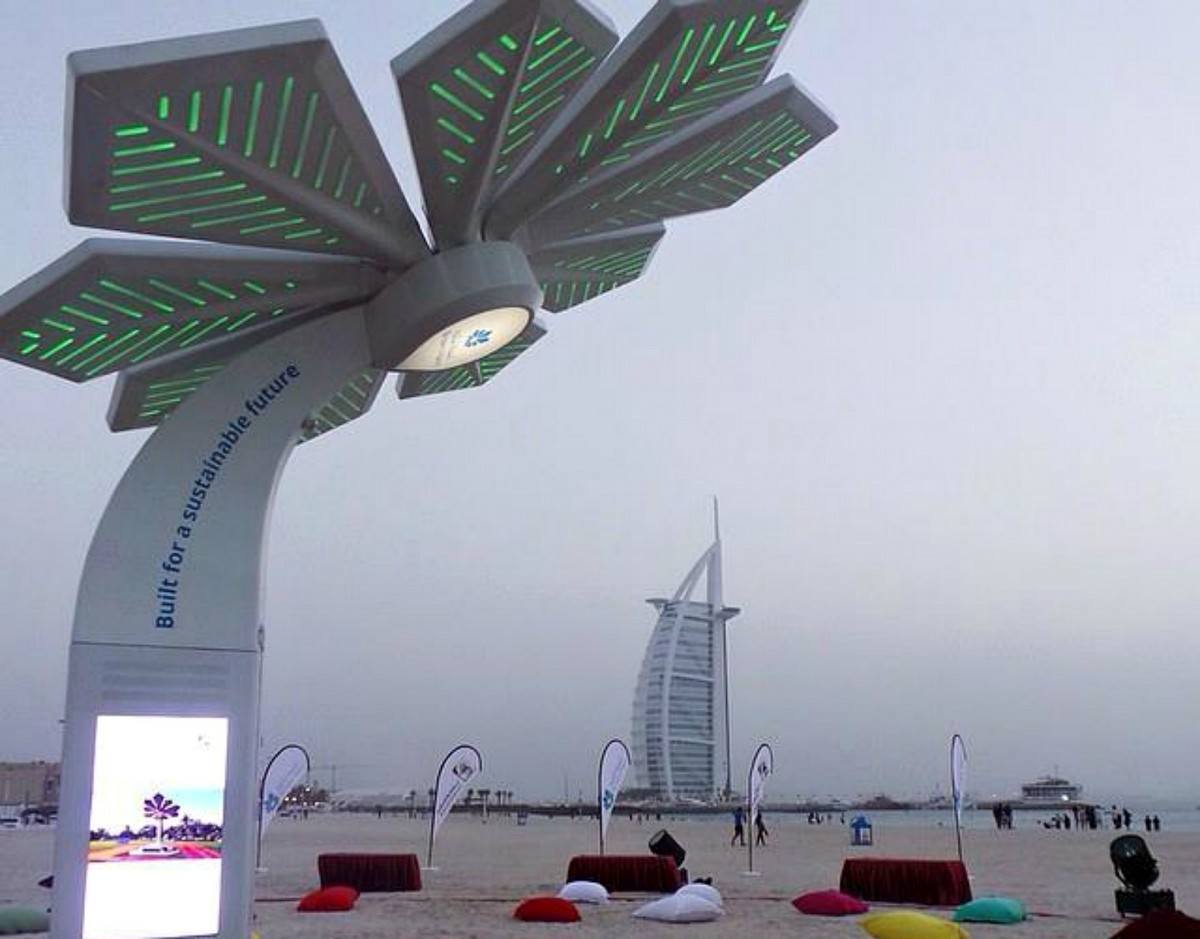 Surf in the beach and surf the net under the Wifi palms at Jumeirah beach
12. Picnic in the parks
visit any of the following Zabeel, Mushrif, and Dubai Creek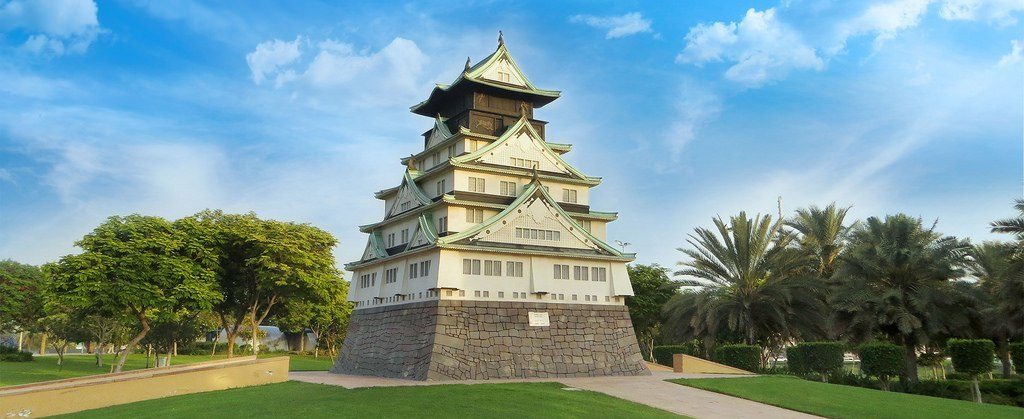 Dubai Creek is a saltwater creek. A very famous tourist spot, Dubai creek is a perfect place to relax and enjoy the wonders of Dubai in a different way. Similar ones are Zabeel and Mushrif creeks that offer a spectacular and refreshing change.
13. Go bird watching in the middle of Dubai at Ras Al Khor Wildlife Sanctuary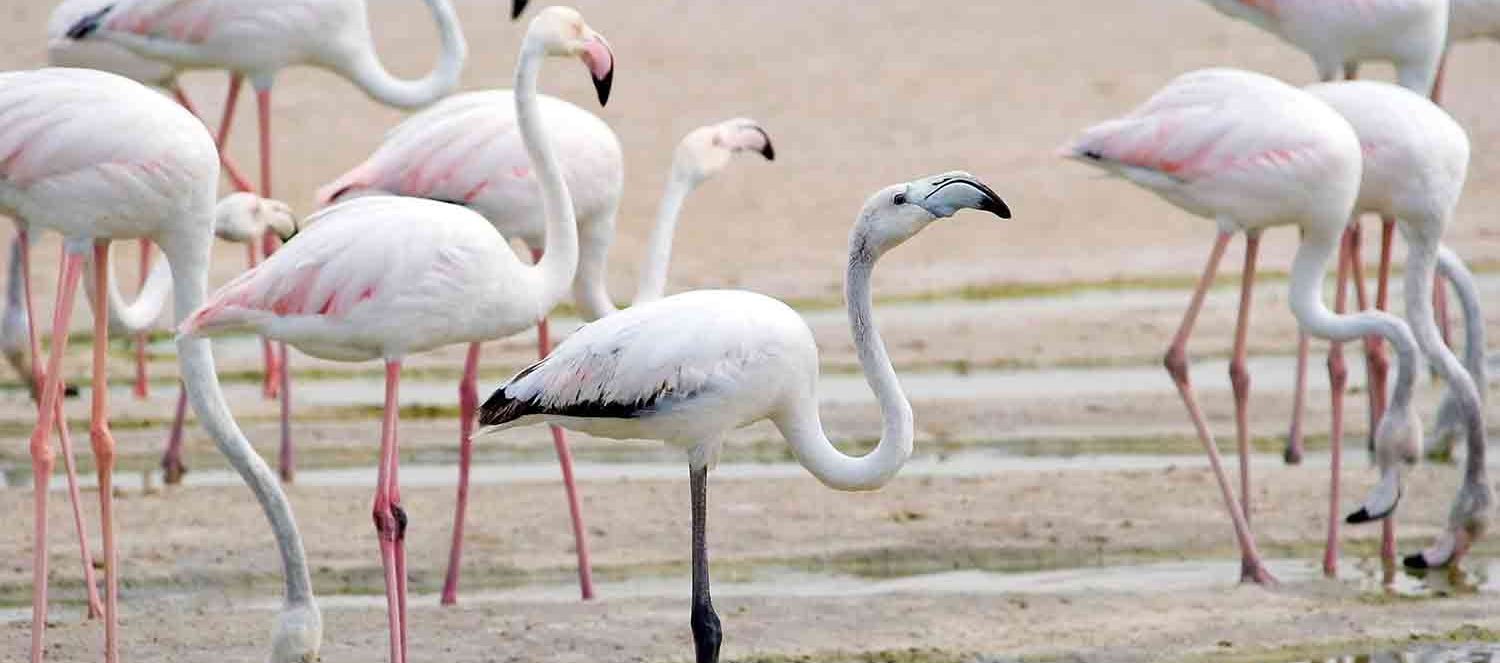 Ras Al Khor Wildlife Sanctuary is a wetland animal reserve known world over for drawing migratory birds. The Ras Al Khor Wildlife Sanctuary has large numbers of birds, small mammals, crustaceans, and fishes.
14. Ride the Dubai Metro coast to coast from Rashidiya to Jebel Ali

Hop in to the driverless metro of Dubai and roam around the city. Giving you access to far away destinations in minutes, the Dubai metro is one of the best world metros to ride in.
15. Ride the Dubai Tram at Dubai Marina

Dubai Marina is an artificial canal city, built along a two mile stretch of Persian Gulf coastline. Riding the Dubai Tram at Dubai Marina can be real time fascinating.
16. Ride the Dubai Trolley in Downtown Dubai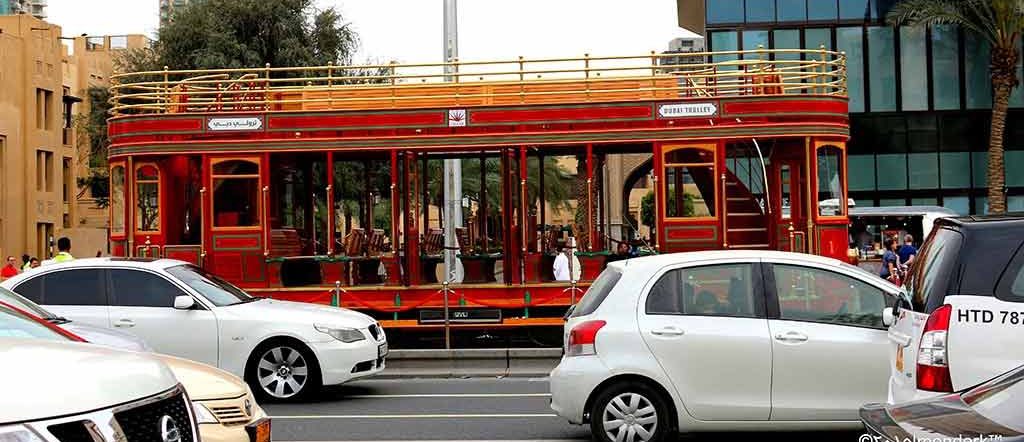 The Dubai Trolley is a tramway in the Downtown Dubai development which uses a fleet of double-deck heritage-style open-top trams to provide transport services and as a visitor attraction.
17. Ride the Palm Monorail
The Palm Jumeirah Monorail is a monorail line on the Palm Jumeirah Island in Dubai. The monorail connects the Palm Jumeirah to the mainland, with a planned further extension to the Red Line of the Dubai Metro.
18. Dhow cruise at Dubai Marina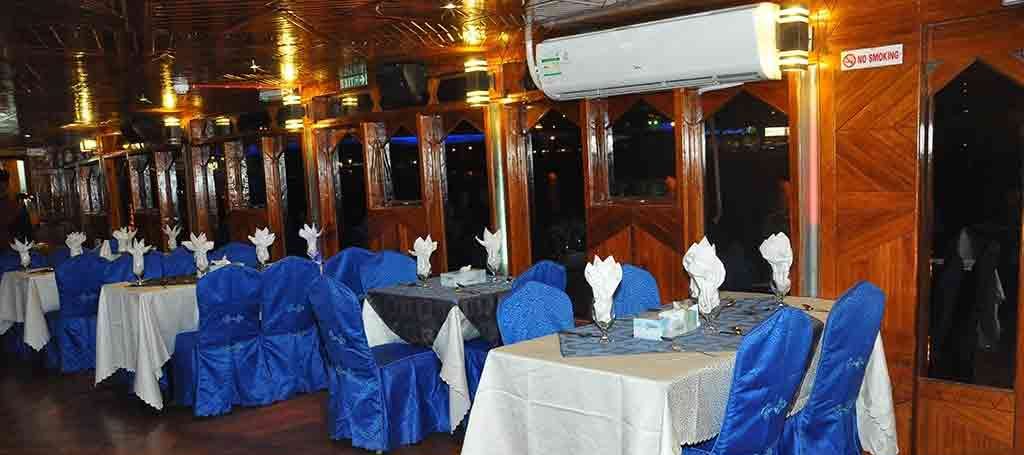 Dubai Marina is an artificial canal city, built along a two mile stretch of Persian Gulf shoreline. Dhow Cruise gives you appreciable amount of leisure and memories while sailing across Dubai downtown areas including Dubai creek and Dubai Marina.
19. Take a boat trip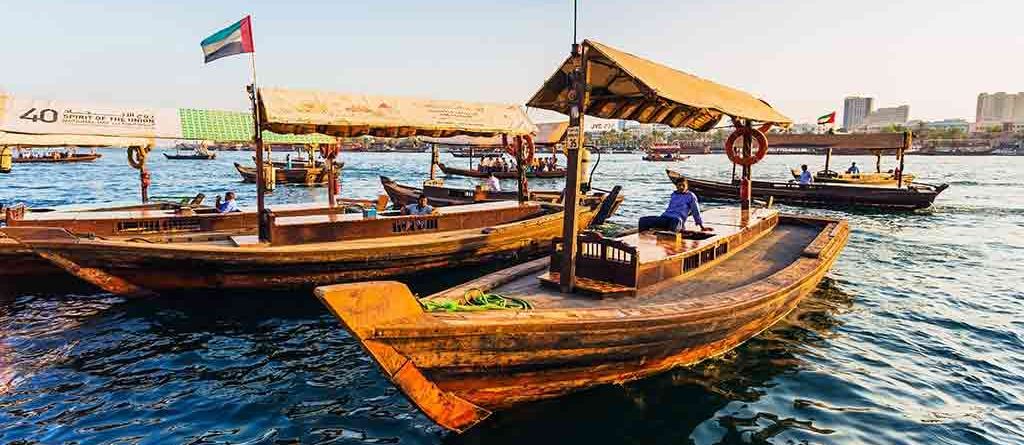 Think that Dhow Cruise is too costly? Don't worry you can still cruise on the Dubai waters by taking a boat ride called Abra. Hardly costing 2 Dirhams, it's a lovely ride to take.
20. The Dubai Mall

The biggest mall of the world is definitely not a thing to miss. We bet you cannot truly tour the colossal mall in a single day. With over 1200 shops, 200 eateries and some of the record breaking attractions, Dubai Mall will amaze you.