From time immemorial it has been known that massages and spa treatments are beneficial for your body and mind. Not only it lowers your blood pressure and relaxes you, this is a proven therapy to de- stress yourself. And that is exactly why; we say that the ultimate level of relaxation after a stressful regime is to hit the spa.
Long working hours and constant deadlines take a toll on people. This applies to people across the globe and not only from Dubai. However, if you are going through this stress while you are in Dubai, you have the privilege of being in the lap of some of the most amazing spas. Home to some of the world's best spas, if you have the money to afford the luxury, Dubai allows you to soak in the epitomic magnificence and relaxation.
Here's a list of the best spas in Dubai
1.Assawan Spa and Health Club, Burj Al Arab: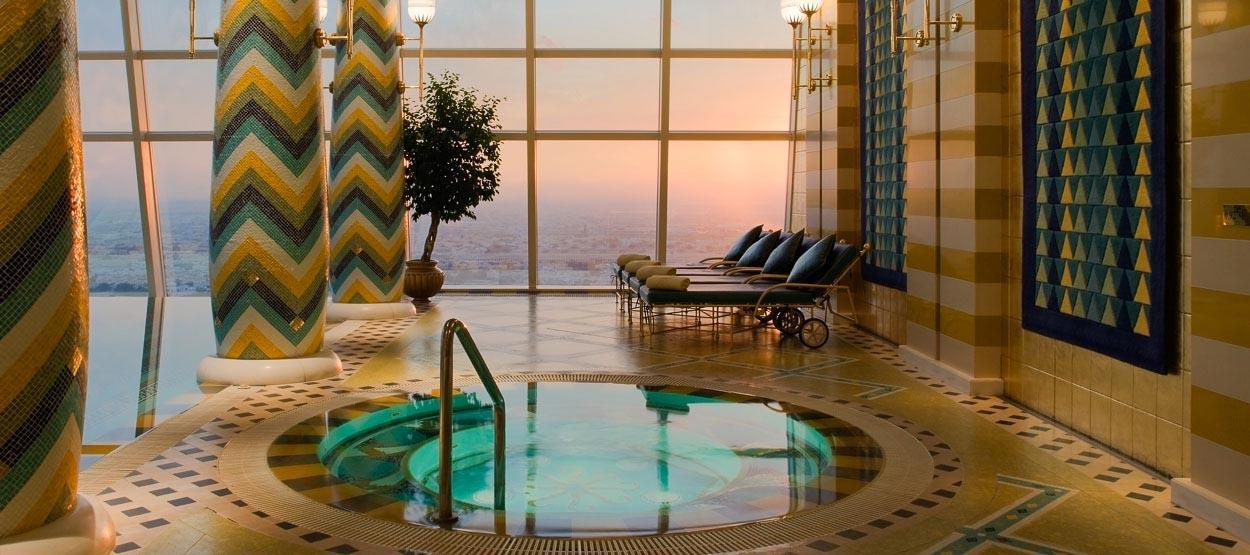 If you can afford luxury why not take a dip into the most luxurious pool and enjoy treatments at the mighty Burj Al Arab' s Assawan Spa and Health Club. A fine depiction of spoiling opulence in every inch of its area, Assawan Spa and Health Club is located at the 18th floor of the building and is a favorite of the royalties and celebrities. Equipped with Jacuzzis, lavish pools, steam rooms and sauna, the interiors of the place takes you back to the days of ancient Hammams. The place also offers complimentary usage of its amphitheater to enjoy a relaxed time after a super luxury spa treatment.
Famous for:
Burj Al Arab Caviar Body treatment and Caviar facial known to brighten and adds glittering look to the dullest of complexion.
Address: 18th Floor of the Burj Al Arab, Al Sufouh Road, PO Box 73137
Book an appointment: +971 4 301 7338
2.Talise Ottoman Spa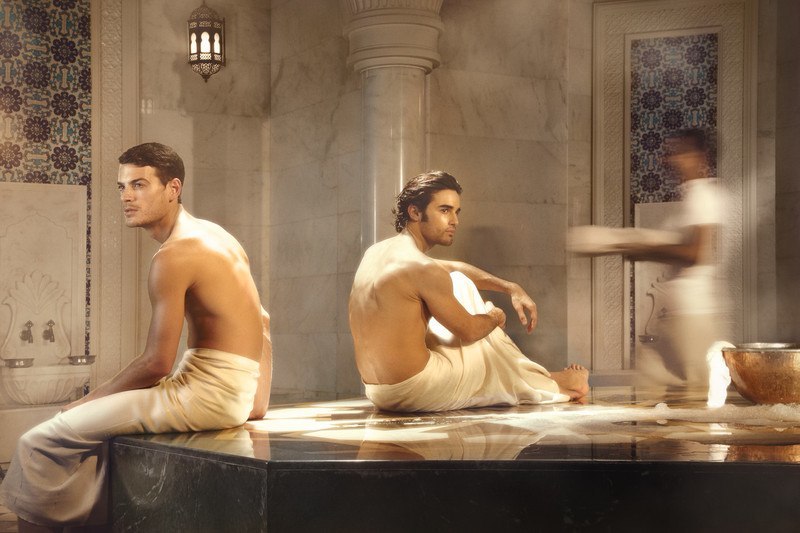 The elite Jumeirah Zabeel Saray hotel houses the exquisite Talise Ottoman Spa and boasts of luxury relaxation reserved for the chosen few. Recognized by the World travel Awards as the leading spa in the United Arab Emirates, the Talise Ottoman Spa offers a plethora of options for leisure relaxation. The décor of the place is adorned with intricate carving, murals, jewels, dark woods and mosaics, thus giving it a spectacular look. Known for its sauna rooms and hydrotherapy rooms, it has a grand Turkish Hammam located at the heart of the spa.
Famous for: Thalassotherapy pools, Talise Facial, and Floatation tanks
Address: Jumeirah Zebel Saray, The Palm Jumeirah, Crescent Road, Dubai
Book an Appointment: +971 4 453 0456
3.One & Only Royal Mirage Spa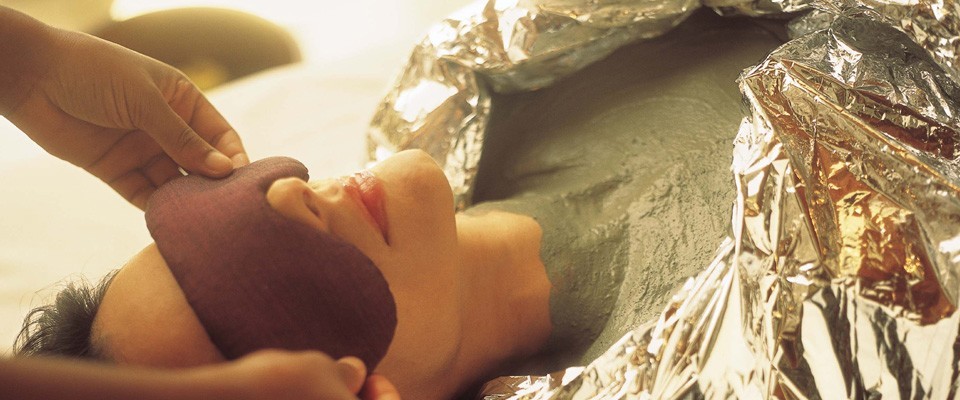 Located at the One & Only Royal Mirage resort, the One & Only Royal Mirage Spa is a luxury retreat from the worries of the world to the heaven of repose where everything is meant to relax your senses. With 12 super luxurious therapy rooms and a colossal bouquet of customized treatments, you are to unwind, relax and rejuvenate in the lap of luxury. Featuring amazing whirlpools, plunge showers, state of the art Jacuzzis, and massage rooms along with separate body treatments for Him and Her makes the One & Only Royal Mirage Spa a heavenly abode.
Famous for: The Royal Hammam Experience and the Signature Deeply Relaxing Body Care with Hot stone massage.
Address: Al Sufouh Rd, Jumeirah Beach Road,opp Dubai Media City
Book an Appointment: +971 4 399 9999
4.Softouch Spa, Mall of Emirates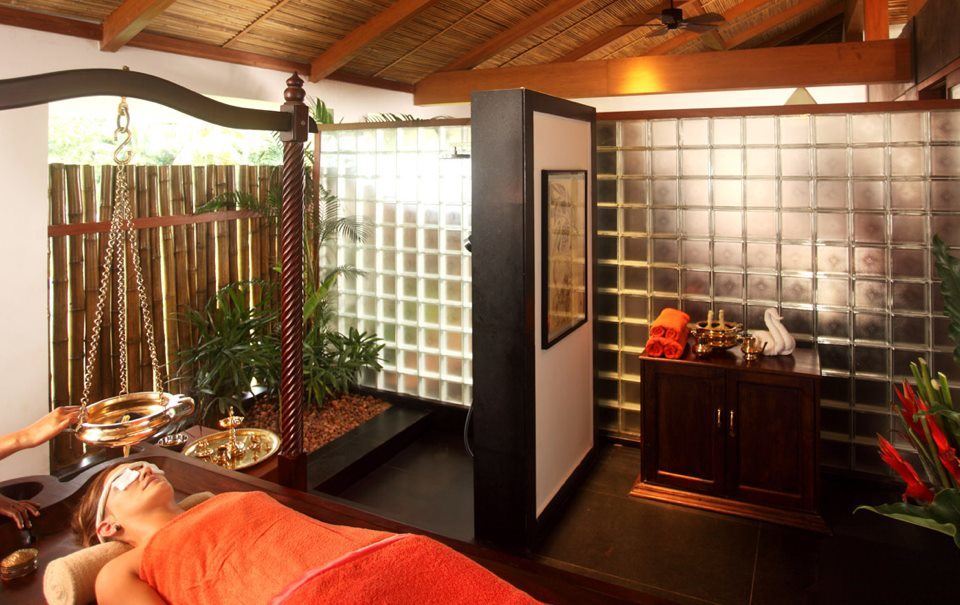 Take a break from the routine lifestyle and soak in the luxury of contemporary beauty of the Softtouch Spa. A perfect refuge for your mind, body and soul, it offers an ultimate key to well- being. Offering a perfect combination of holistic and ancient treatment therapies, the expert wellness consultants ensure you have an unbelievable time of tranquility. Specializing in blissful massages using natural ingredients specially tailored depending on your skin type and requirement, the Softtouch Spa offers more than 60 idyllic spa treatments including body wraps, scrubs, therapy massages and facials.
Famous for: Signature Softouch spa treatments, Softouch express treatments
Address: Mall of Emirates,Sheikh Zayed Rd,Al Barsha, Dubai
Book an Appointment: +971 4 341 0000
5.Amara spa at the Banyan Tree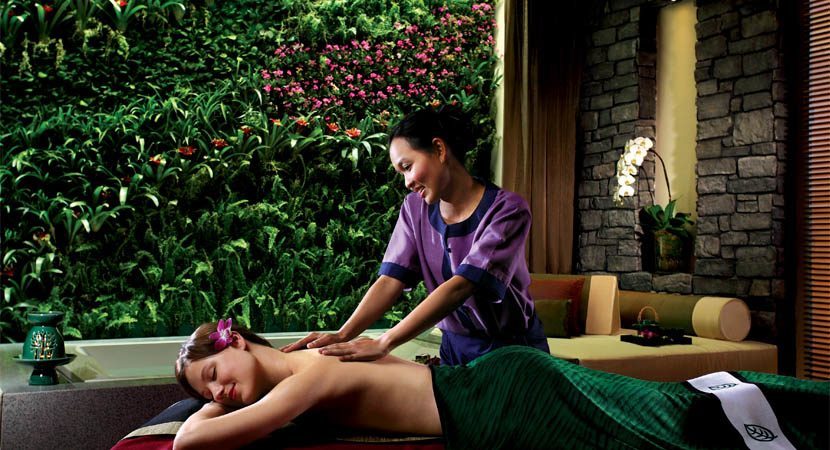 Okay, it is not exactly in Dubai city, but the Amara Spa deserves an hour ride to Ras Al Khaimah and its mention in the list of the best spas for all the right reasons. An award winning spa that specializes in the bringing peace to your mind and body, the Amara spa at the Banyan Tree resort is home to some of the most lavish spa treatments in the entire UAE. It offers unparallel view of the Arabian Gulf and packs an extravagant recreational retreat for you to cherish. With facilities unique to the world of spas, the Amara spa offers vitality pool, rainforest foot therapy, Ice Igloo, Hammam and a Rain room along with  a host of other relaxation activities. No matter how many times you visit, you are most likely never to run out of options for your spa treatment.
Famous for: The Royal Wadi treatment performed by trainers exclusively trained in Phuket to offer an idyllic experience.
Address: Banyan Tree resort, Al Mazraa, Ras Al Khaimah
Book an appointment: +971 7 206 7777
Dubai has no scarcity of spa and relaxation treatments. While we cannot guarantee that all are the best, the above mentioned five, we are sure will never let you down. These are reputable establishments that aspire to break their own records with better facilities every passing day. It is advisable to look for the package deals online before going for the spa treatment. The selection of the spa in this list is made keeping the criteria of professional service, expertise of the staff,  and rejuvenating and relaxing environments in mind.