1. Helicopter heritage tour

The helicopter heritage tour gives you the opportunity to have an aerial view of the rich cultural heritage of Dubai, All the skyscrapers, the famous Jumeirah, Mosque, Burj Khalifa, and many other rich cultural sites can be enjoyed through the helicopter heritage tour. Helicopter Tour Dubai is an unforgettable experience for viewing the contemporary and heritage sites of Dubai.
2. Get in the Ski Dubai park and see the penguins or take the slopes or cable car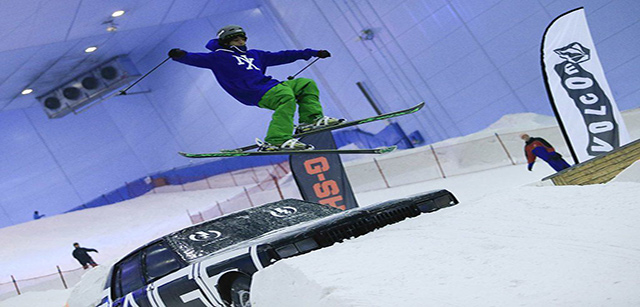 Ski Dubai is the first indoor ski resort in the Middle East and offers an amazing, interactive Snow Park and Zip Wire, this is an indoor ski resort that has it all. The Middle East's first indoor ski resort with a mountain motif & real snow for snowboarding & more.
3. Slide and glide at Dubai Mall Ice Skating Rink
An Olympic sized rink at the Dubai Mall, the Dubai Ice Rink is the biggest and most-equipped rink in the city. Starting from the ground floor of the Dubai Mall it stretches up to the second floor of the mall.
4. Buy weird and wonderful stuff at DragonMart

Tourists have picked up huge paintings for less than Dhs100 at this huge Chinese trading hub, and have dropped their jaws at the prices as compared to the stuff there. It's a must visit.
5.Yacht ride to The World Islands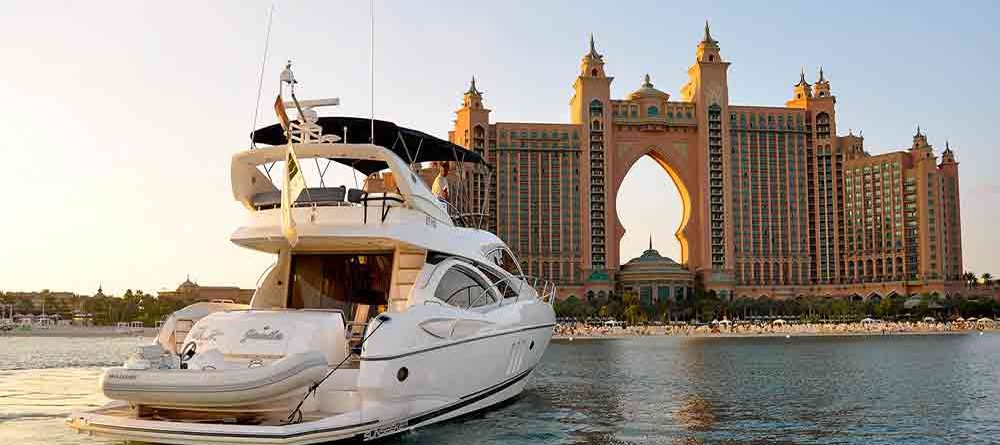 Go for a memorable Yacht ride to The World Islands
6. Join a photography trip to Musandam

Learn the simple tricks to shoot the region's most outstanding sights. This workshop can be customized, and could include a trip to Bastakiya, Musandam or Bab Al Shams.
7. See The Lost Chambers in Atlantis

A theme park designed in an aquatic theme to house sharks, seals and sea horses. This is a must visit place especially for kids.
8. Cage snorkeling at the Dubai Mall Aquarium

Take the test of your guts with snorkeling amidst deadly sharks in a cage. This for sure is one of the extreme experiences for anyone.
9. Take a tour to DIFC's galleries
Take a cultural afternoon stroll through the galleries around Dubai's Financial Centre, including Opera Gallery and Ayyam.
10. Go Flyboarding (Jet blade) in Jumeirah beach

Now you can enjoy fly boarding in Dubai Marina. If you enjoy Water sports, rides and adventure and if you are an 'Aquaman', it would be costlier for you to miss the breeze of Dubai, or say waves and the splashes of thrilling water sports, rides and activities, over and under the sea. If you're a resident of Dubai you may check out the amazing water parks.
11. Wakeboard in Dubai Marina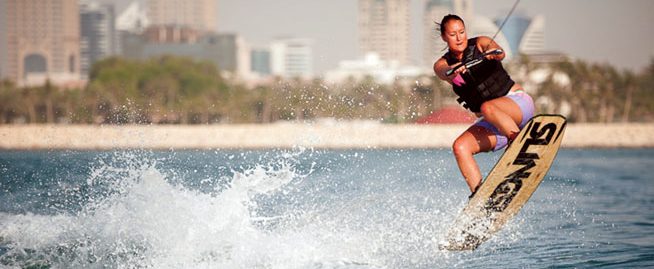 Wakeboarding in Dubai Marina, before and after work as well as all weekend long from sun up to sunset can be tried at Dubai Marina. Wakeboarding can be stress bursting and quite relaxing.
12. Experience record-setting water adventure at Aquaventure, Atlantis
Located at Atlantis, the Aquaventure water park offers a chance to rejoice and recreate with family, kids and friends. The Palm is the best Water Park in Dubai, packed with world first, record breaking rides.
13. Try extreme water thrills and rides at Wild Wadi Water park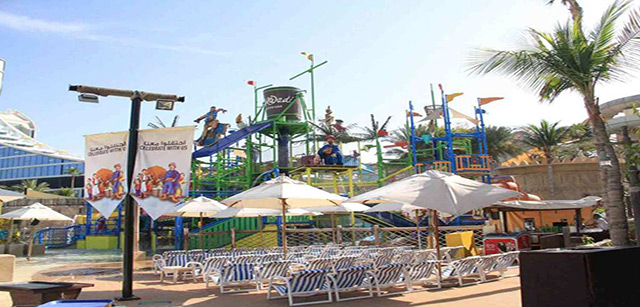 If you fancy tall rides and water thrills, then Wild wadi waterpark is the absolute choice for you. Enjoy Aquatic roller coasters & surfing wave machines with pools, tunnels and slides, the water park is a perfect day out. The best of over 30 attractions at Wild Wadi Water Park in Dubai offers an ideal opportunity to enjoy a wet day with friends and family.
14. Scuba diving with dolphins

If you love deep diving then scuba diving can yet be another activity to be taken while at Dubai. Scuba diving with dolphins shall give you a never before kind of experience.
15. Watch films at the largest screen in Middle East and Asia at Meydan Theater IMAX.
Go out watching a movie at IMAX. If you are worried about the enjoyment of your kids and want to treat the kids to their own tour then you need not to worry. Dubai has got a plenty of options to choose from for your kids.
16. Try your hands on the famous aerial silk acrobatics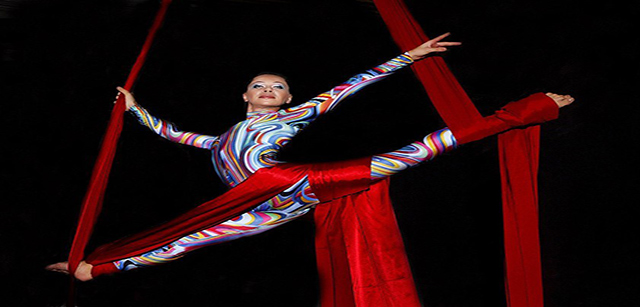 An art that makes you feel silk. Yes, learn the very famous art of aerial silk acrobatics and experience how it feels to be hanging elegantly from a hovering fabric. It sure looks awesome.
17. Test your brain at a quiz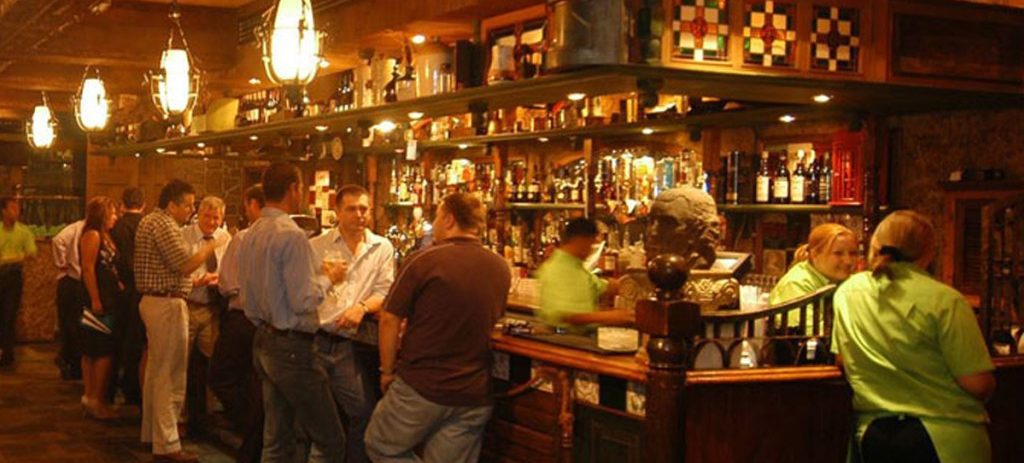 There are plenty of pub quizzes around town, so conquer them all with your brainy friends. Start with Fibber Magee's, which features music, and photo rounds.
18. Dance on the sand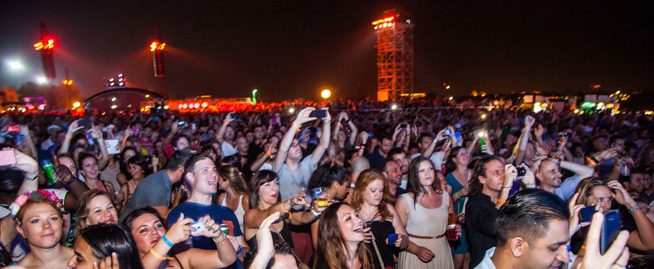 Dubai has this unique Beach festival 'Sand-dance' that should be tried at least once.
19. Spot a celeb
Dubai is a haven for ex-footballers, holidaying footballers, British pop stars and reality TV stars. Spot a few of them at the high profile events. Passes to these are easily available online.