Beginning in September 2022, the UAE visa requirements will undergo significant revisions, as announced by the government. These changes and the UAE's other enticing visa and investment opportunities will ensure that the country continues to attract top talent worldwide. Investors, students, and professionals all stand to benefit from the United Arab Emirates' revised immigration regulations.
Let us delve into the details of the 60 Day Dubai visa guidelines:
U.A.E. Visas: The New Requirements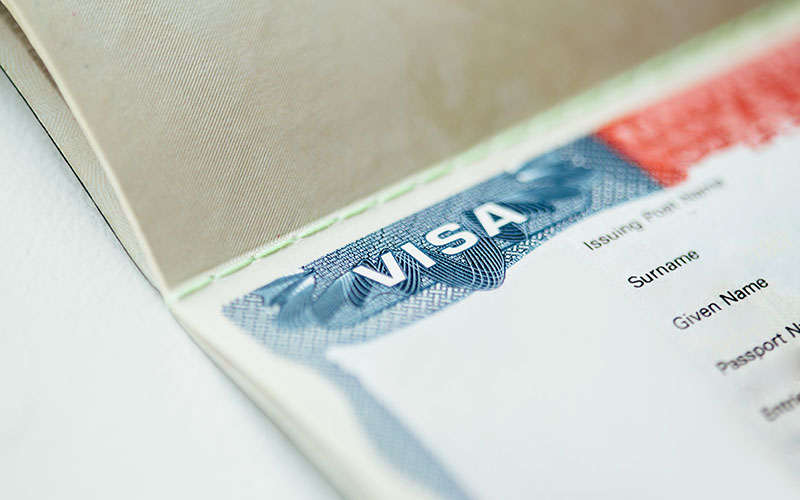 The new UAE visa system is fantastic news for anyone hoping to visit the nation for whatever reason, whether to visit family or to hunt for work. Although we do not have all the information, we know the fundamentals.
First, let us look at the new, expansive UAE visa requirements.
Work Permit
In search of new and exciting career prospects, many young professionals flock to the United Arab Emirates. The new work visa will facilitate this endeavor. Under the UAE's brand-new visa program, prospective visa holders need not worry about finding a local host or sponsor. Applicants must have a degree from one of the world's top 500 colleges and be in the top tier of skilled workers.
Multiple-Entry Tourist Visas
In addition, the new immigration requirements include a 5-year tourist visa for which sponsors are no longer required. A visitor can stay for up to 90 days and apply for additional stays if needed. However, visitors are only allowed to spend a maximum of 180 days per year in the UAE.
To apply, you need to show that you have at least $4,000 (in any currency) in your bank account, which you must submit along with a six-month bank statement.
Visa For Relatives
The new UAE visa regulations are great news for expats' extended families. Sponsorship of unmarried daughters by their parents is now permanent, but sponsorship of sons is permitted only until 25. Before this, guys had till they turned 18 to enroll. As long as the resident's Green visa is active, the resident may bring any immediate family members to the United States.
Additionally, children with disabilities will be granted a permanent resident visa regardless of age.
Housemaids And Family Members Who Obtain A Golden Visa
Adaptations to the Golden Residence Scheme have been made to conform to the UAE's new visa regulations. We aim to broaden the scope of who can receive benefits while reducing red tape.
The owner of a Golden Residence is allowed to sponsor spouses, children, parents, and domestic employees, regardless of age.
Furthermore, if the visa holder passes away while in the country, their dependents can remain until the end of the permit's term.
Professionals In The Sciences Are Eligible For The Golden Visa
The Emirates Scientists Council can recommend highly qualified scientists and researchers to obtain this visa. A doctorate or master's degree in a relevant field (i.e., one of the hard sciences, engineering, or biological sciences) is required. People who have made significant research contributions will be given priority.
Golden Visa for Highly Qualified Individuals
The list of qualifying occupations for the skilled worker's visa has expanded. Sciences, engineering, medicine, information technology, education, business and administration, social sciences, law, and culture are all on the list.
Those applying must show proof of a current job contract. In addition, the Ministry of Human Resources and Emiratization must have designated the field as a first or second-level vocation.
One must have a Bachelor's degree, and the monthly income must be at least AED 30,000.
Golden Visa: Extraordinary Abilities
This visa category is awarded based on talent, regardless of a candidate's education level, pay history, or current employment situation. If the government has given its stamp of approval or endorsement, it must be either federal or local. The visa is available to athletes, artists, digital technology experts, cultural workers, innovators, and inventors.
A Golden Visa For Investors In Real Property
You can receive a Golden Visa as a real estate investor if you invest at least AED 2 million. The modernization of the UAE visa system has made it possible for investors to obtain a residence visa in the country even if they fund the purchase of a property with a loan from a local bank.
Similarly, those who invest in off-plan real estate from select local real estate companies to AED 2 million or more are eligible for Golden Residence.
The Golden Residence – Business Owners
This visa may be available to anyone who owns or is a partner in a small or medium firm registered in the United Arab Emirates. However, the company must make at least AED 1,000,000 in annual sales.
So, let us say that you were one of the startup founders that eventually raised at least AED 7 million in funding. If so, they will also be qualified to receive a Golden Home. A municipal government or the Ministry of Economy will have to give their stamp of approval on the visa.
Student And Graduate Golden Visa
Students at the top of their class in secondary schools in the UAE and those attending institutions in the worlds top 100 are encouraged to apply for this visa. Essential selection factors are year of graduation, GPA, and university ranking.
Skilled Workers And Contractors On A Green Visa
In addition to businesses, skilled workers and independent contractors will benefit significantly from the new UAE visa regulations. Those with a bachelor's degree and a salary of at least AED 15,000 are eligible for a skilled worker residency visa to allow the applicants to live and earn a livelihood in the UAE for up to five years. There is no requirement that applicants apply through their company or a sponsor.
Green Visa: Partner Or Investor?
Investment promotion is the driving force behind this resident visa. Investors who set up or participate in businesses are eligible for a 5-year resident visa. This visa used to be valid for two years.
To qualify for the new Green Visa, investors must show both approval and evidence of investment. If a person has more than one permit, their total capital outlay will be evaluated.
Common Questions Regarding The New Uae Visa Requirements
When will these modifications to the UAE visa system take effect?
These modifications, as previously mentioned, are scheduled to go into effect in September 2022.
How do I verify the status of my UAE visa?
You must always keep track of your visa status while in the UAE. Remember that visa overstays carry hefty penalties.