Dubai is at it again, setting new records and working on breaking existing ones. There are a few new projects already on the verge of coming up in Dubai, keeping tourists really excited about it. Ain Dubai, The Eye of Dubai (the largest Ferris wheel in Dubai) located at Bluewaters Island are just a few named projects which is expected to be open to the public by late 2017. You can book a tour now and be the first people to enjoy thses awesome new attractions.
Check Out These 8 Best Newest Attractions in Dubai
1.  Dubai Safari Park –
The Dubai Safari Park is set to open by early 2018. Located at Al Warqa near Dragonmart, the park covers 119 hectares of land, which will host lions, antelopes, elephants and creatures from America and Australasia. The park will feature a hotel complex by 2020, along with Arabian, Asian and African themed villages. Also along with the hotel, there is set to be a botanical garden, a butterfly park, a resort with veterinary facilities.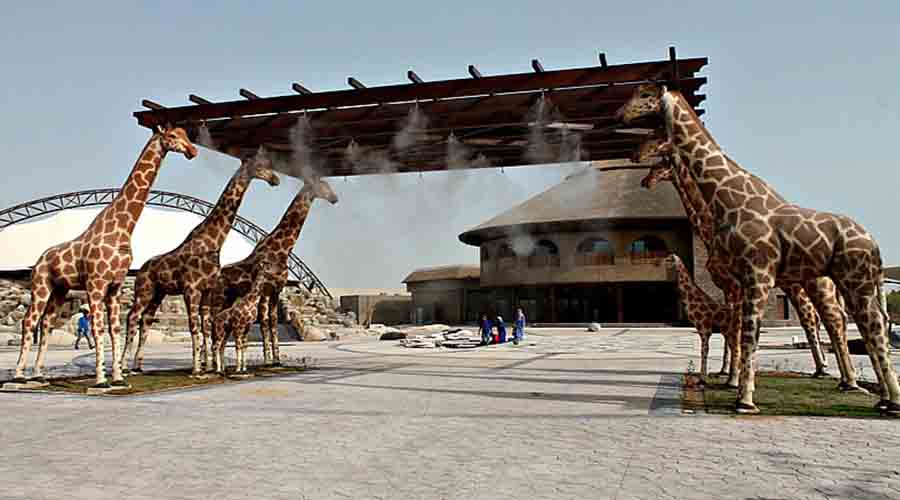 2.  Dubai Crocodile Park –
Located close to Dubai Safari Park, the Dubai Crocodile Park will host hundreds of crocodiles, who will be encouraged to grow and reproduce naturally. The largest freshwater crocs, Nile Crocodiles, will be present in large numbers in this park. The Dubai Crocodile Park is set to open during winter, later this year.
3.  Aladdin City –
Inspired by the famous tales of Aladdin from the Arabian Nights, Aladdin City is going to bring our childhood memories back. In the city, there'll be 3 large golden lamps that provide accommodation, comprising of hotels and luxury apartments. The 3 towers or lamps are all air-conditioned that provide walkways which actually move. Aladdin City covers a total area of about 110,000 square meters and is located near Deira Creek. Aladdin City is expected to open for tourists by the end of 2017, and is expect large crowds coming in from all over the world.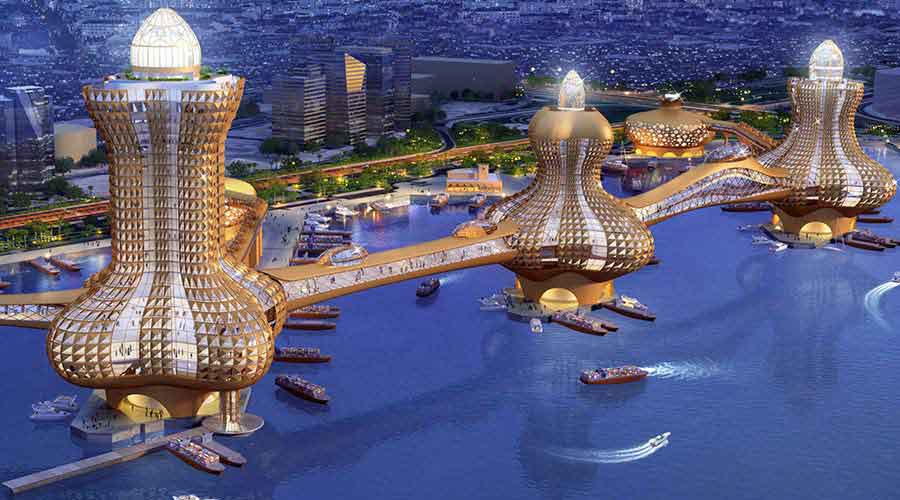 4.  Dubai Frame –
The rectangular shaped Dubai Frame are high towers located at Zabeel Park. The Dubai Frame consists of 2 high towers standing at 150 meters, where the 2 towers are connected by a bridge which measures at around 100 square meters. The views of the old Dubai and new Dubai will be stunning with panoramic views. There is a museum present on the ground floor providing information on how old Dubai has turned itself into new Dubai. Tourists visiting Dubai Frame will surely enjoy taking pictures of both sides of Dubai – the old and new. The 100m bridge is surrounded by glass paneling, and only those with strong stomach can stand there. With the amount of money spent on this project, it is surely going to increase the tourist traffic in Dubai.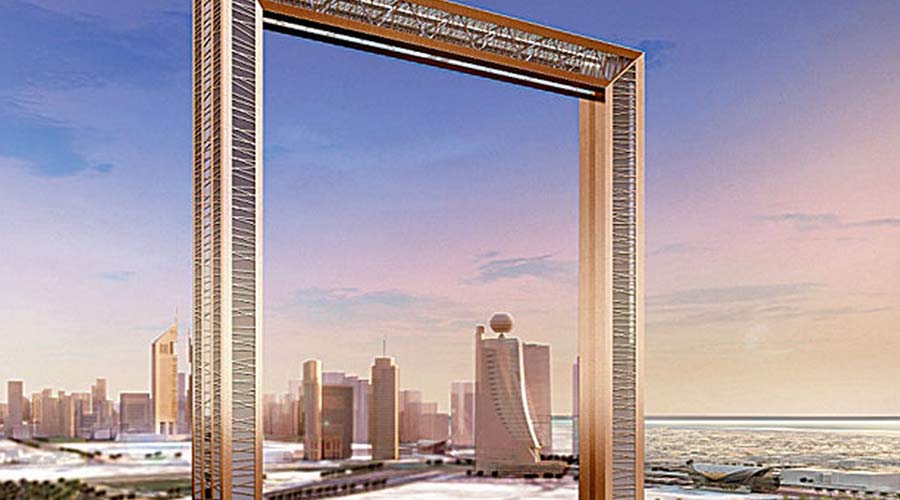 5.  Dubai Ferris Wheel –
Also known as Ain Dubai, it is going to be the largest Ferris wheel in the world when completed. Standing at a height of 210 meters, the wheel consists of 48 individual capsules which can hold a total of up to 1,400 visitors. One can get a glimpse of Burj Al Arab, Palm Jumeirah, Palm Atlantis Hotel and Burj Khalifa from the top. The Dubai Ferris Wheel is under construction at the newly created Bluewaters Island located away from Jumeirah Beach Residence.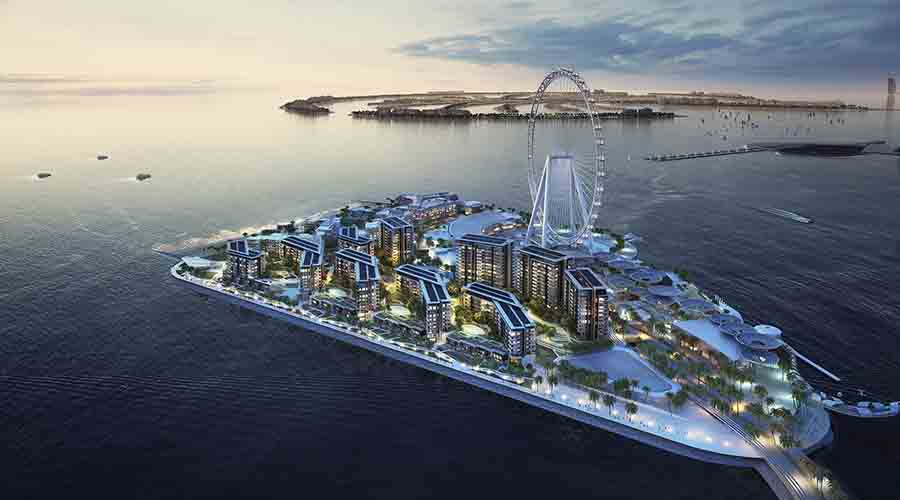 6.  La Perle by Dragone –
La Perle is going to be Dubai's first permanent live action stage show with some twists involved. Located at Al Habtoor City, situated near to the Dubai water canal, it will feature 1300 seats for people and will host around 450 performances every year in an area filled with 2.5 million litres of water. Expect high-end live-action shows from performers like 'House of Dancing Water' which is going to push the limits of performance art. Scheduled to open in The Atrium which is a 5-story complex. The Atrium contains 7 restaurants and other amenities and frills.
7.  Deira Islands –
Along with the already existing the Palm Jumeirah Island, Dubai is building another famous artificial island called The Deira Islands. One of the main attractions at Deira Islands is the Deira Night Souq, situated next to the Deira Mall. This souq is a definition of traditional Arabic Souq consisting of around 5,300 shops, where you can buy anything from gold to handicrafts. Deira Islands are almost on the verge of completion, as they expected to open by the end of 2017 according to few reports.
8.  The Crystal Lagoon –
The Crystal Lagoon is the world's largest artificial lagoon under construction in Dubai. Consisting of about 40 hectares, this artificial lagoon costs about Dh 25.7 billion, and it is built in the middle of the Mohammed Bin Rashid Al Maktoum City. This lagoon is going to be surrounded by luxurious residential area along with a 237 meter long smooth sandy beach. The project will be completed by the end of 2017.
We know that Dubai is already an ultra-modern city. However, one thing is for sure, Dubai never settles with what it has. They love to bring something for the tourists that make them want to visit this beautiful city every year.