Are you a cinephile looking for ultimate cinema experience? You'll never regret being in Dubai. Thankfully majority of the city's influential malls have some great theaters and multiplexes within them, which ensure viewing cinemas in theaters is not just worth purchasing a ticket but even worth a relaxing jaunt. Plush surroundings featuring uber comfy seats, gigantic multiple screens, and noshes beyond popcorns, make these cinema facilities destination-worthy. We've picked up for you a selection of cinemas offering best movie seeing experience in Dubai.
The 8 Best Movie Theaters in Dubai
1.The Reel Cinemas at the Dubai Mall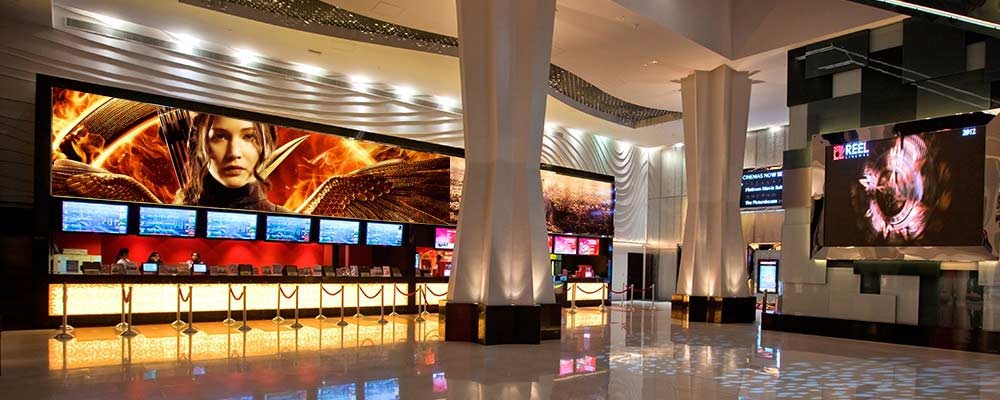 Recognized as the largest THX-Certified Cineplex in the UAE!
In the heart of Downtown Dubai, on the second level of the world's biggest mall, is the Reel Cinemas – the first stop for many people seeking exceptional in movie-going. This sprawling 3,000-seater movie theater, plumped up with 22 huge screens and Dolby Atmos, is the biggest of its kind Cineplex in the country. The Picture-house within the theater screens films of art-house genres, while its Platinum Suites provide viewers a more indulgent cinema experience, with its reclining chairs and personal butler services.
2.VOX MAX Mall of the Emirates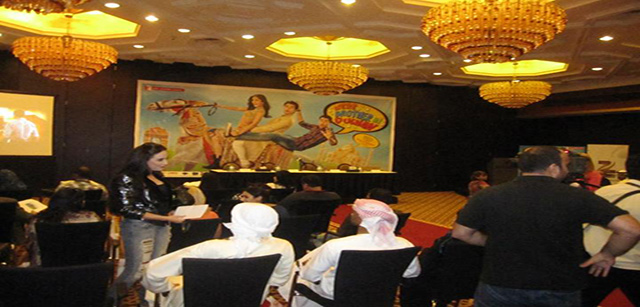 VOX Mall of the Emirates is special in many ways, being the first of its kind in the region to introduce the largest 4DX cinema and exclusive VOX Kids cinemas.
It has taken the cinema watching experience to a whole new level, blending cutting edge movie technological innovations, such as the region's largest IMAX laser projection system, with a host of amenities and services that deliver gastronomic specialties right from the kitchen of celebrity chef, Gary Rhodes, to your row. The stylish theater is comprised of 20 meter screen displaying superb digital images enhanced with advanced Dolby Surround 7.1 sound. For ultimate in luxury movie watching experience, guests can choose its premium VOX MAX seating.
3.Novo Cinemas Ibn Batutta Mall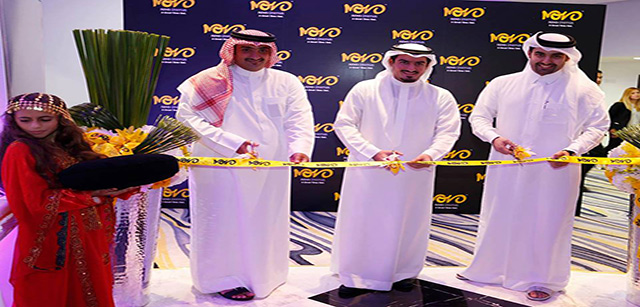 It is not only popular as the Dubai's biggest Novo Cinemas theater but also being home to the emirate's first IMAX screen.
Earlier known as the Grand Megaplex, it shows an assortment of movies ranging from latest Asian and classic Arabic movies to brand new Hollywood releases.  21 cinema screens at the theater include a massive IMAX screen which assures you of a superb picture as well as sound quality, regardless of where you opt to sit in the theater. Log on to Novo Cinemas official website to buy tickets online.
4.VOX Cinemas Mirdif City Centre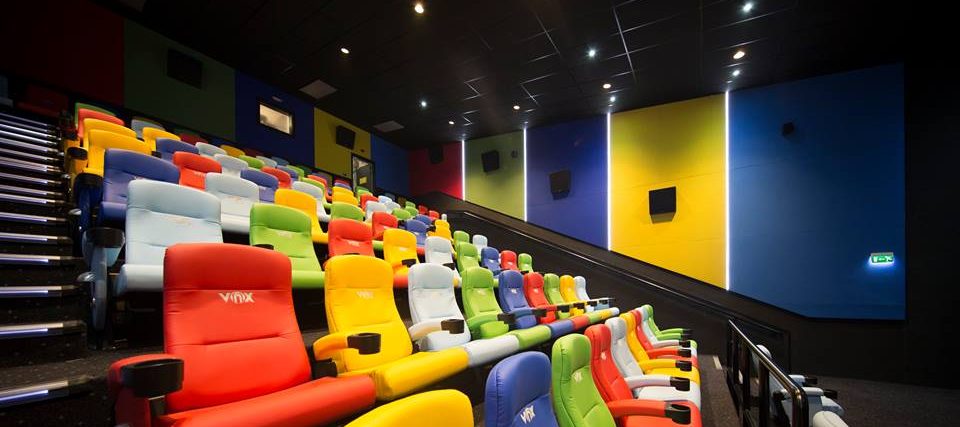 Walk into this theater for a brilliant VOX 4DX experience! Seating equipped with motion simulators will bring life to onscreen environmental effects.
This is one of the most appealing cinema theaters in Dubai. Nestled in Mirdif City Centre, it offers a mix of premium screens and digital surround sound, along with cushy reclining armchairs and exclusive butler service, for the holders of VOX Gold tickets.
5.Reel Cinemas The Beach
With ten screens playing first-run movie flicks, this Cineplex mainly scores for its location in Dubai Marina. Placed on the exquisite Dubai Marina's shorelines, this relatively new Cineplex at The Beach Mall offers a profound cinema concept with the latest in audio as well as projection systems. It always provides a huge line-up of Hollywood, Arabic and Indie movies to choose from. If you wish to have a bit more luxury and home cinema experience, try watching a movie in one of its platinum suites. Featuring 3D screens, these suites not only treat you with beautiful beach views but also come with cushy recliners, blankets, side tables, and personal butler service at the push of a button.
6.VOX Cineplex Grand Hyatt

It is placed adjacent to Grand Hyatt Hotel on the Oud Metha Road.
Earlier known as Novo Cinemas Cineplex, this 12-screen Cineplex was recently taken over by the VOX Cinemas. It is the 12th location of VOX Cinemas in the region. In order to enrich the overall cinematic experience, this facility is all set for an extensive refurbishment whose additions among others will be a VOX 4DX screen.
7.Novo Cinemas Al Ghurair Centre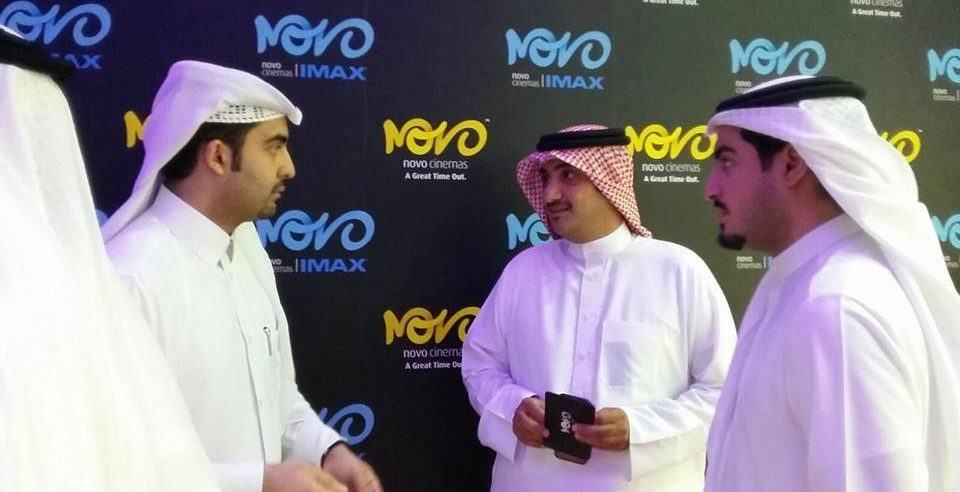 This is another Cineplex in Dubai offering finest in cinematic luxury.
A perfect blend of incredible ambience, impeccable cinematic offerings and of course its location in Deira make it one of the most visited movie theaters in Dubai. Situated on the second floor of Al Ghurair Centre alongside Sparky's entertainment centre as well as the food court, this eight-screen digital multiplex plays almost all latest releases in Hollywood, Bollywood and Asian movies.
8.Lamcy Cinema Lamcy Plaza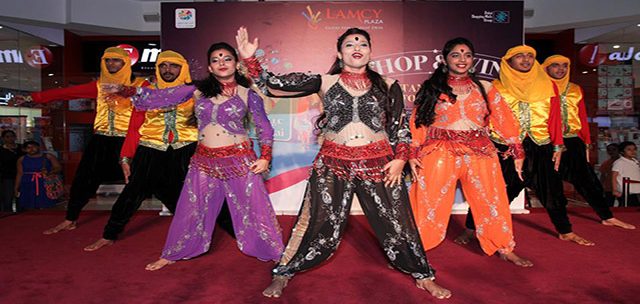 Lamcy Cinema is located within one of the Dubai's oldest shopping malls.
Playing contemporary Bollywood, Hollywood and World movies mostly, this small movie theater is set on the ground level of Lamcy Plaza in Karama. With ticket prices relatively cheaper, this won't be certainly your luxurious cinema watching experience but it still holds adequate elements to make your movie outing an enjoyable one; thanks to many facilities available within the premises including an extensive food court, exclusive kids play area and many shopping and entertainment choices.
There are also many other multiplexes providing swankiest movie-going experience, such as VOX Cinemas Mercato Mall, Novo Cinemas Dubai Festival City Mall, and Reel Cinemas Dubai Marina Mall.