The SEGA Republic was shut down and a lot of hearts were broken. But Dubai Mall has another reason to get you going. Find out about the first-of-its-kind attraction VR Park Dubai , and how it transcends the expectations in the virtual world.
Extraordinary, incredible and unbelievable are few words that describe the entertainment quotient in Dubai. Everything is fascinating here and it seems you have landed in another world. Pitching in the trend, one of the most popular and exciting destinations in the city is VR Park Dubai Mall.
Heard about the Dubai mall? Well, this place is a hub of everything possible on this earth, from shopping, eating and watching the waterfalls to diving with sharks. VR Park makes it enormous with its augmented reality display.
1. VR Park in Gist

Located on the second floor in Dubai Mall, VR Park covers an indoor area of 75,000 square feet with two stories and featuring dozens of rides. This has been built by the innovative entertainment developers Emaar Entertainment. It is a combo of fun and fantasy. It combines the Augmented Reality(AR) and Virtual Reality(VR). It is a gamer's haven offering multiplayer experiences. And you need to see it to believe it. The best part is it is not just the kids' place, but it is complete family entertainment.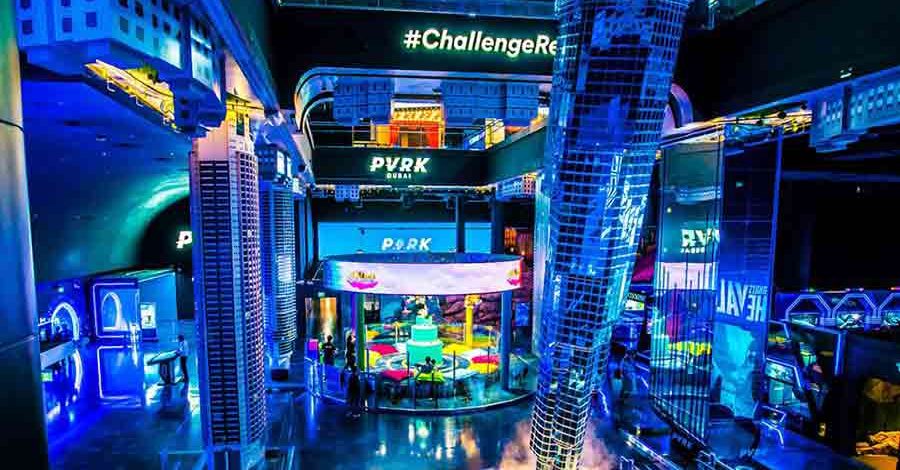 2. VR Park Attractions
Pushing the boundaries of human's imagination and ideas, the Virtual Reality Park has brought perception and reality much closer. Through games, rides and amusements that are for all ages, VR Park sets a benchmark for the thrillers. On one side you can join the adrenaline-pumped activities while on the other you venture deep into the darkness. The place is home to all kinds of adventurous, horror and relaxing games.
There are over 18 exciting rides and attractions that will take you to the nirvana of virtual reality. The engaging use of the StarVR headset, combined with unique, physical props is scintillating. We have given a little brief on the top 10-
3. Burj Drop
There is a reason to put it first because it's the hair-raising experience of VR Park. Not for the faint-hearted, this is a game that challenges your guts. Imagine you are one of the window cleaners of Burj Khalifa and suddenly the cables start detaching and you are being propelled down the side of the world's tallest building. Use your senses and try to save yourself at the last minute.
4. Ape-X
This game transforms you to huge weaponised Ape. You are captured, hanging off the edge of a skyscraper and your master throws fiery drones at you. You can battle them by using different kinds of weapons or shooting bomb projectiles- all this by balancing on a challenging catwalk.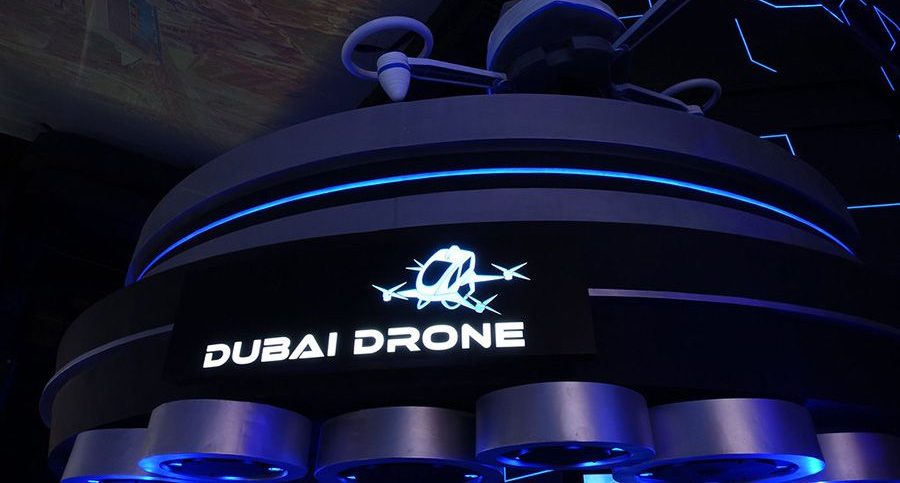 5. Dubai Drone
A futuristic game that takes you to Dubai 2050. It is the time when the city's population is moving around in drone taxis. The sky is filled with traffic and you have got your own vehicle. Watch out before your drone gets out of control.
6. Dune Bash
Can't get enough of the UAE iconic desert safari? Here is another experience of it. Drive in the virtual 4WD vehicle that takes you through Bedouin setting and ultimate dune bashing. You get to encounter the camel, spiders, snakes and other creatures on the way.
7. The Walking Dead VR Outbreak
All the fans of The Walking Dead series would not want to skip this game. You are bound to a wheelchair inside the hospital and suddenly there is a zombie attack, or better to say apocalypse. You have got the command of the action, just do it before the zombies come for you.
8. Hologate
Want to fight robots, dragons and zombies? Get your friends in and go to a never-before-seen adventure. Catch the action by throwing virtual snowballs, coming together and escaping a sinking submarine. The pixels and technology will blow your mind.
9. John Wick Chronicles
Let's play the legendary assassin John Wick and take up daring targets of assassinating the impossibles by wearing your very own MP5.
10. Holocube
It has a range of single player games the can make you anything, from Fruit Ninja to a Space Pirate Trainee.
11. Raft
This course of action requires you and your kids to handle the VR guns, work together and defend the army of supernatural forces. This is a four-player game and you can only win against these otherworldly creatures by combining all forces.
12. VR Maze
Taking the play to another level, VR Maze immerses you in a unique combination of the physical world with a virtual one. You walk through the obstacles, killing or beating them and reach the final goal.
13. Sports
Are you a fan of various sports? This is your perfect spot to test the skills in any kind of outdoor sports, from tennis and football to golf and boxing. Tie your shoelace and enter this zone of refreshment and enjoyment.
The other experiences at VR Park Dubai Mall are-
• Arena-AR1
• Robocom
• Sphere
• Virtual Rabbids
• We Play
• Drifters
• Paradrop
• XD Dark Ride
• PAYDAY: The VR Heist
• Robocom VR
• Geminose: The VR Carouse
1.VR Park Dubai Rules
– Since it is going to turn your world upside down, the player must be in his best of health. There is going to be 3D visuals, perception and virtual reality games that might create a kind of disorientation, dizziness and confusion in head. For example, someone with severe heart conditions or high blood pressure are not allowed to participate.
– Every game demands a certain kind of height, health, and size. You must meet those requirements to get on board. For example, kids must conform to a minimum height restriction of 110cms.
– A disciplined line is maintained and someone who barges in and tries to go in front is restricted from entering.
– No food or beverages are allowed inside. There VR Park has its own cafe that has an amazing menu.
– Cigarette smoking is prohibited.
– Take care of your possessions/ belongings.
2.VR Park Dubai Price
You would be elated to know that the entry to this marvellous junction is absolutely free. You have to pay per the game you play inside.
– If you want access to the top 7 experiences, purchase a Gold Pass (AED 200). (At entry line).
– If you are really looking forward to this exhilarating adventure, purchase the Power Pass (AED 192) and enjoy all the games you want for 3 hours. (Online only)
3.VR Park Dubai Location
Place: The Dubai Mall
Address: Level 2, between Reel Cinemas and KidZania®, The Dubai Mall, Downtown Dubai
Timing: Saturday to Thursday: 9 am – 12 midnight, Friday: 9 am – 1 am
So, are you ready to begin the fun?