Dubai offers an incredible yummy variety of bakery items which has enticed both locals and visitors for a rich taste. Many confectioneries have gained fame and popularity more than you can ever imagine. People come to not only taste the yummy dishes but also to explore and check out what's around. You can probably come to know what all things come coupled with a bakery and soak in the charm and magic of the yummy atmosphere in Dubai. We have listed some of the popular eateries in Dubai which can make each day special with this tasty indulgence.
The 11 Best Bakeries in Dubai
1.La Serre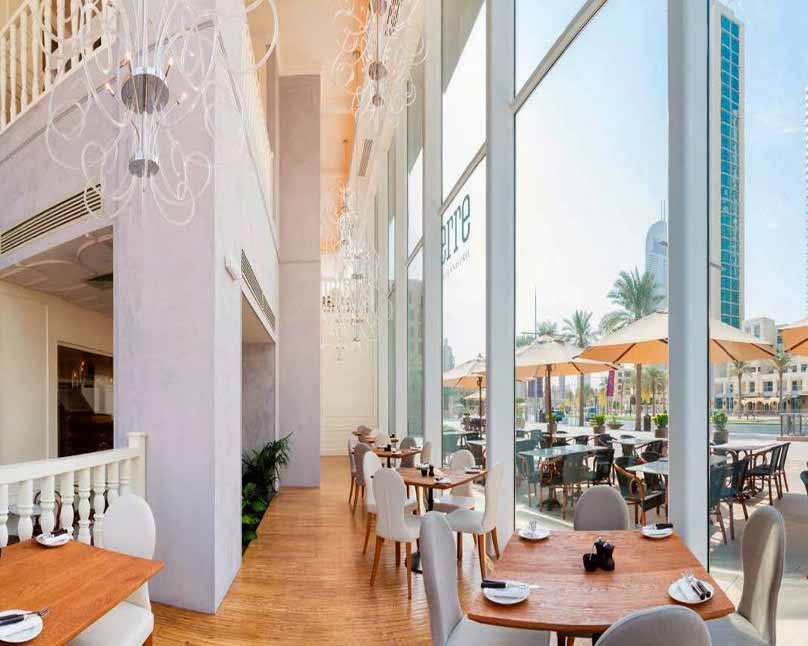 Placed in Downtown's popular VIDA hotel, La Serre features a glass-fronted two-storey building with a bistro upstairs and boulangerie on the ground floor. Perfect for people who are looking for a dine-in breakfast or for picking up freshly baked dishes. The place gives you a small slice of Paris and offers a casual environment. One of the recommended dishes includes campaillette, one of the favorites of Chef Izu.
2.Pascal Tepper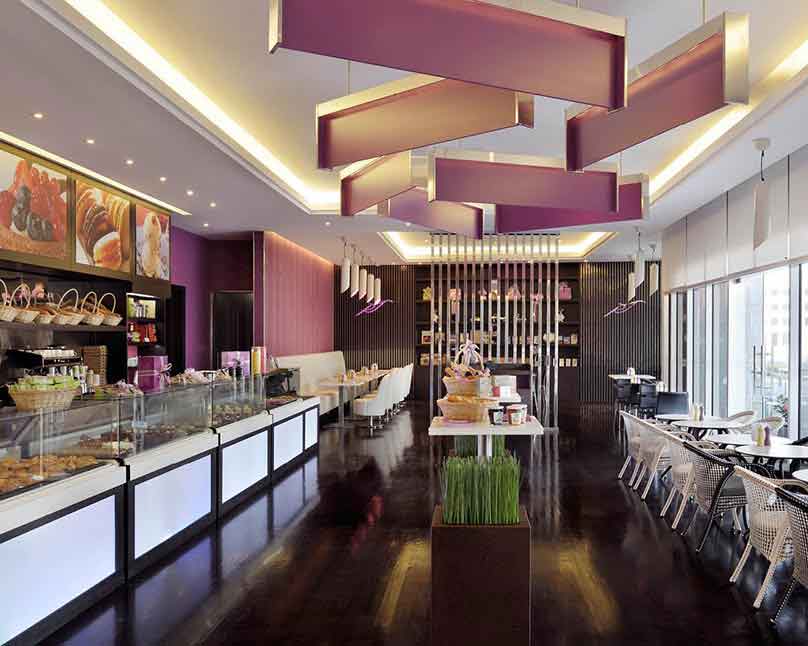 Nestled in the middle of Media City, this vibrant café is a bustling spot at any time of the day. This is the first branch outside France and is known for its eponymous chef. You will find people heading here for meetings over coffee and snacks. Apart from this, you should try out the Friday brunch for Dhs 99 for adults and Dhs for children. The place oozes with desserts and macaroons, baked bread with special ingredients from Parish, a wide range of sandwiches and salads and exotic combos like apricot and quinoa.
3.Crumbs Elysee
Situated in the neighborhood of Sheikh Zayed Road in Al Manara, the Crumbs Elysee is a Provence-style bakery and is owned by Reem Al Bawadi. The place features rustic wooden furniture, trompe l'oeil ceilings, a wall lined with baguettes, chocolates, and giant croissants, and a wide range of calorific treats. Laze over the delicious breakfast or pick up baguettes or some quick bites on the way, this is the ideal neighborhood spot which you can opt for. The menu covers all the basic essentials like crepes and waffles, to pizza and seafood. Do try the Friday breakfast brunch priced at Dhs 95 for adults and Dhs 45 for children. The menu is well-priced and fast.
4.Clinton Street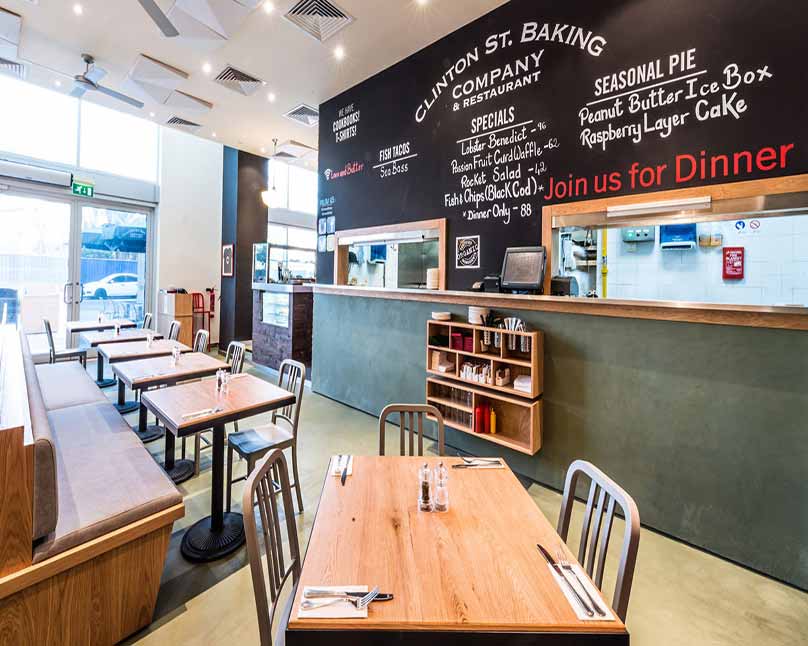 This is the Dubai version of the Manhattan breakfast spots. The co-founder and the original chef of the restaurant, Neil Kleinberg as named as the King of Biscuits by Martha Stewart, which is one of the highest recognitions one can receive for home baking. This is a baking goods paradise with the flaky buttermilk biscuits being their signature item. A popular choice among locals and tourists alike for a delicious breakfast or a round of pastries.
5.Baker & Spice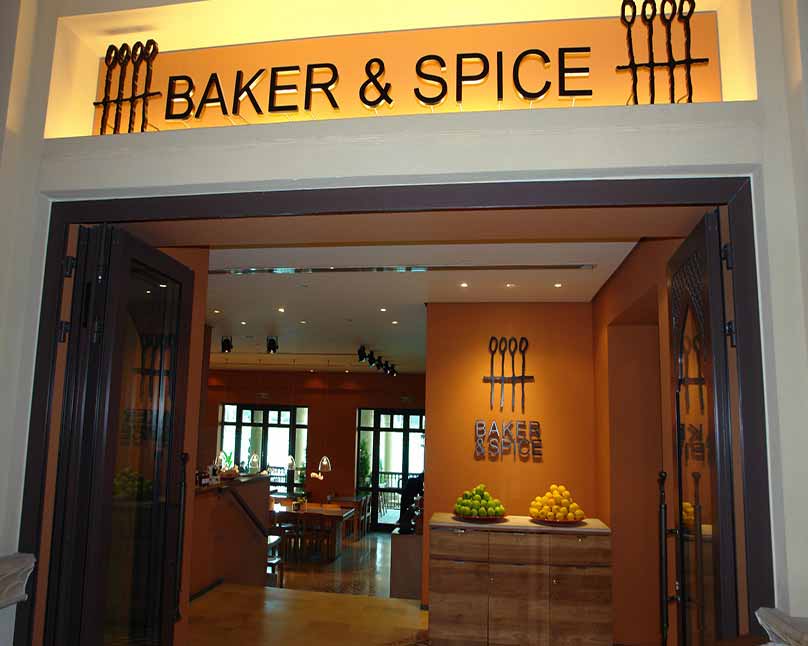 Originated in London in the 90s as an artisan food shop and became an instant hit with its delicious kitchen gourmet items. Browse the yummy collection of French baguettes, zaatar and sumac bread, traditional German sourdoughs, and Italian focaccias. A wonderful combination of herbs, nuts, seeds, and dried fruits have been blended together to form a delightful and tasty mix.
6.Hummingbird Bakery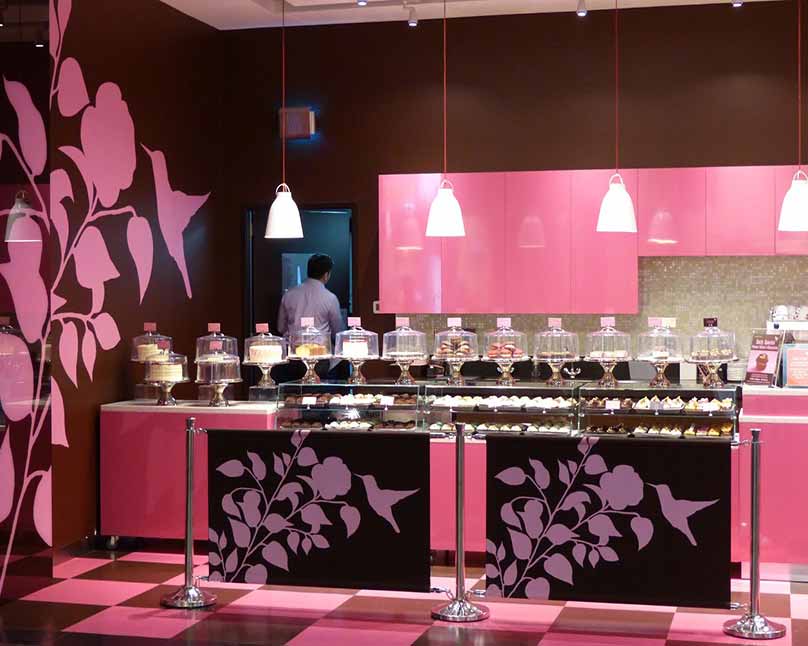 Known for its authentic American baking techniques using the best ingredients. You should definitely be here if you eat, live, and dream about cakes. Whether you opt for cupcakes or whoopie pies, every dish here is freshly baked by a panel of expert bakers and cake decorators. Choose from the wide range of popular flavors such as Red Velvet, Chocolate Malt, and much more. They also serve online clients, so it makes the indulgence even more special. There are three outlets in the city – the City Walk Dubai, Mall of the Emirates, and the Dubai Mall.
7.La Maison Kayser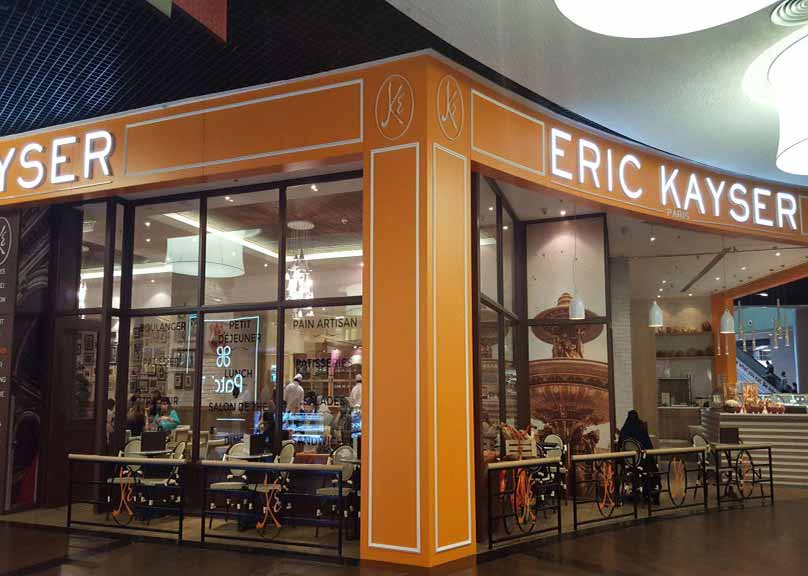 The bread here is something to probably die for. A unique art form is used to prepare the freshly baked bread in their own bakery. Every roll, loaf, and baguette are supervised by the head baker to ensure the Kayser flavor is added on to it. Liquid leaven is used extensively to ensure the bread get their true artisan flavor. A simple baguette is kept on wait for at least 12 hours before it is presented to the customers for enticing their taste buds.
8.Bloomsbury's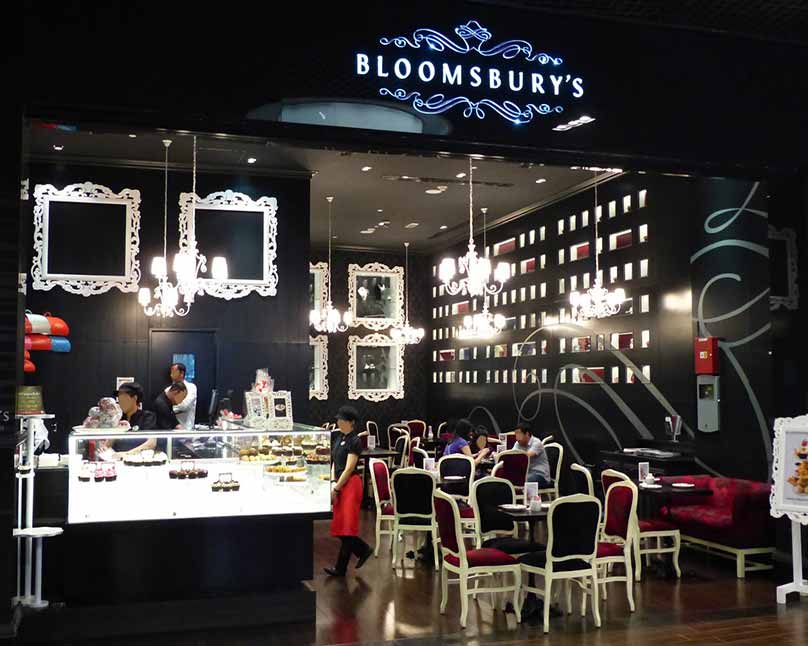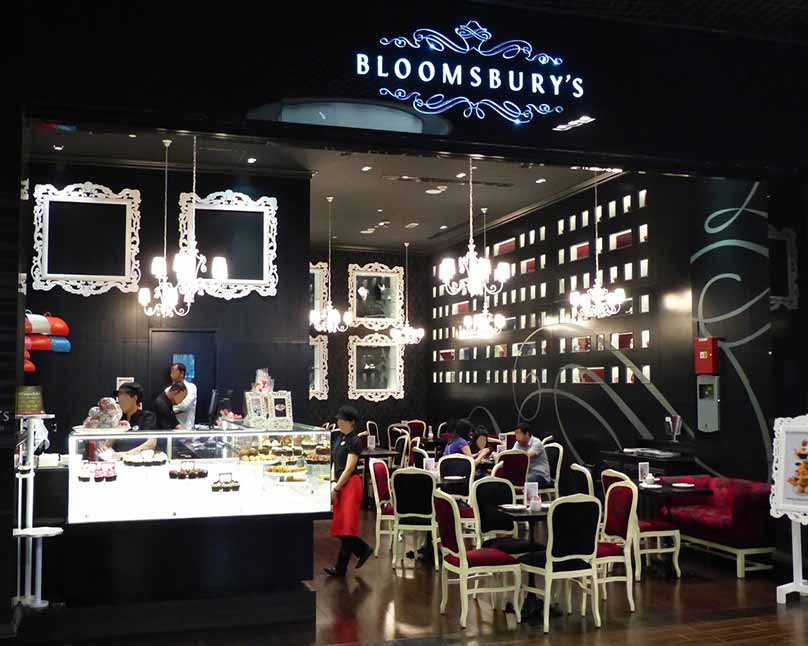 Placed in the Dubai Mall, this lovely artisan bakery and boutique café is a serious bakery force to reckon with. This bakery has been inspired by London surroundings and features vintage tea cups, delicious cupcakes, cake stands, and much more. One of the places which you should not miss out for a tasty baked indulgence.
9.Le Pain Quotidien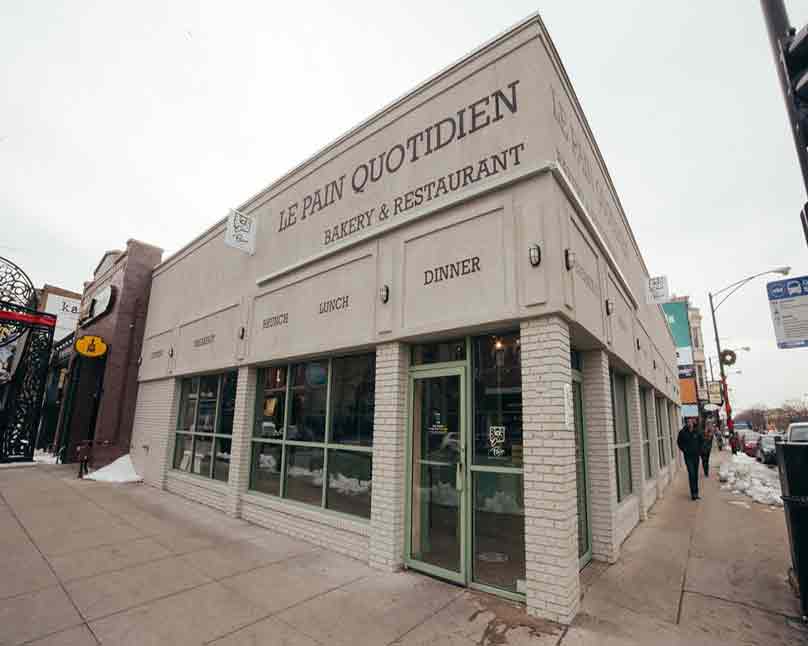 Started with the concept of providing organic bread to nourish the body and spirit of its customers and shared around communal tables with friends and loved ones. This is one of the popular spots for a round of coffee and chit chat. Spread across several locations in Dubai, this Belgian chain serves delicious hazelnut flutes, French pastries, butter Brioche, traditional whole wheat bread, and much more. Do try out the hot chocolate, one of the popular and divine dishes among the Dubai population.
10.Magnolia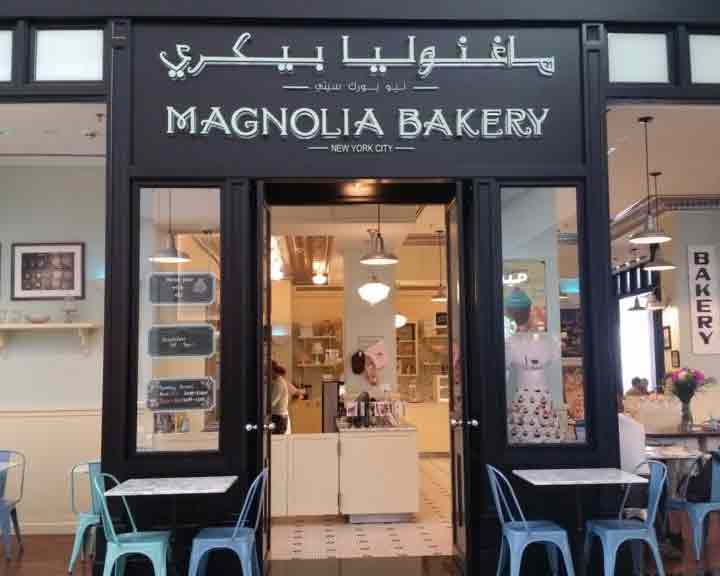 One of the places where you will find one of the delicious and wide ranges of cupcakes and muffins and the popularity doesn't seem to come down anytime soon. No matter what other items you taste – whether it is their cookies, bars, and other baked goods, the cupcakes and muffins are at a different level altogether. Not a place to be if you are on a strict diet, you may lose all your control here.
11.Yamanote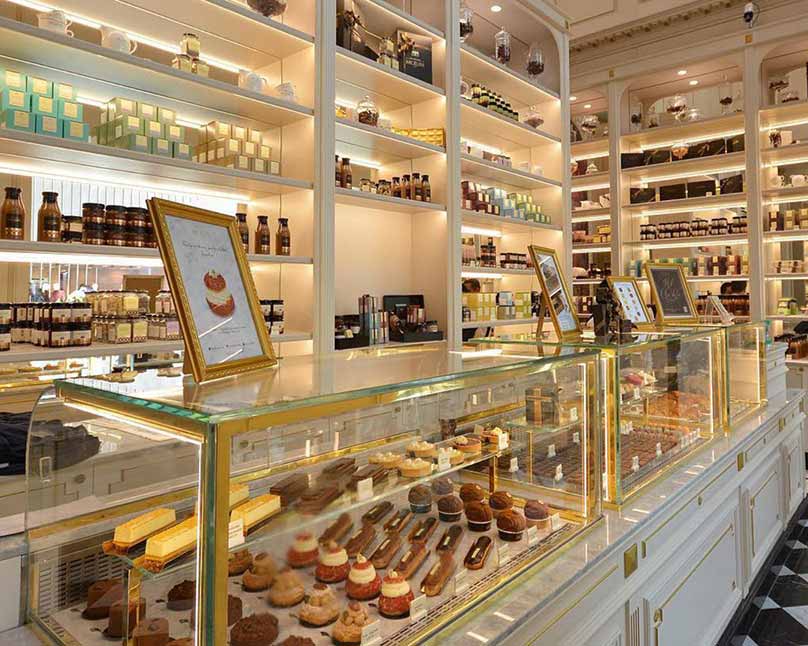 This is the only Japanese bakery in Dubai and serves a wide range of European bread, cakes, croissants, pastries, sweet bakery items, and sandwiches all with a Japanese touch. One of the popular dishes here is the Tortoro Buns which are stuffed with chocolate custard cream. Master Baker Kuni Maeda monitors the creation of new flavors used with 6 different types of flours that are imported specially from Japan. The items are fancy and packed attractively to catch the people's attention.