If you think seeing the world's tallest building, going to the best in class water parks and buying gold was all that you had to do in Dubai, think again! Dubai has a lot to offer than just the shopping festivals, world's biggest mall etc. You might have visited the best of the cities in the world, but the charm of Dubai cannot be felt anywhere else. So, when in Dubai use your time to the fullest and don't forget to visit these places in Dubai.
8 Top Attractions and Places to Visit in Dubai
1.Bastakiya Quarter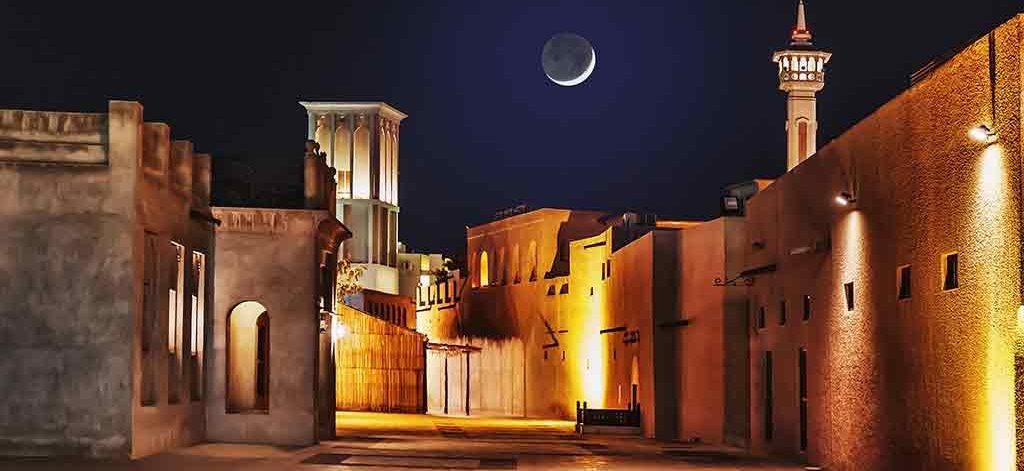 When so much new is coming up, it's overwhelming to see a bit from the past history of Dubai. The credit for making the place what it is goes to the numerous Bastak traders who came and settled here in the 19thcentuy.  Visit the place during evening to see a lively entertaining environment. Check out the various art galleries, shisha cafes, and other cultural institutions that offer a peek into the early Dubai.
Opening hours:
Every day- 10:00am to 10:00 pm
[Read: 101 Things to do in Dubai]
2.Dubai Desert Conservation Reserve
A guided tour to the Dubai desert conservation reserve can prove to be a perfect way to relax in the tranquility of the desert. The guided tour takes you to UAE's first ever national park that is home to indigenous species of Ethiopia hedgehogs, Arabian gazelle and more. Take a camel back tour of the area with notable tour operators and enjoy the preserved natural eco system of the area.
3.Dubai Museum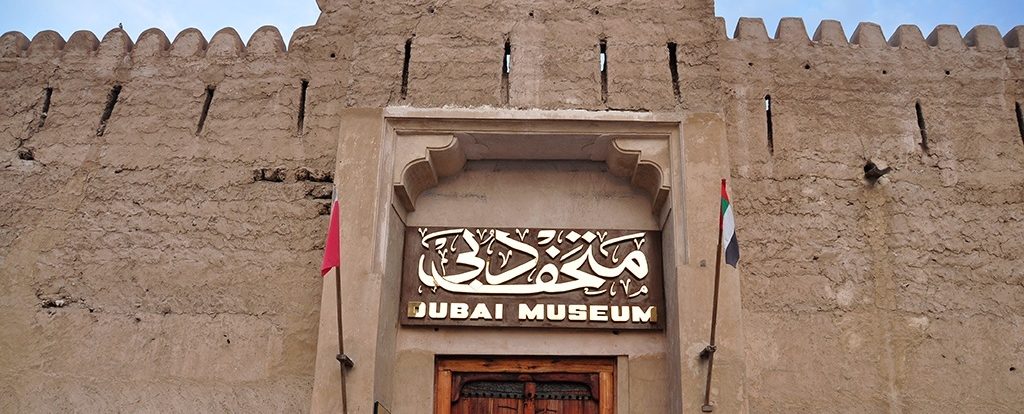 Exhausted from visiting the ultra developed Dubai? Take a look at a different Dubai and take a look at an era when Dubai was no more than a small village.  Visiting the Dubai museum can help you admire and appreciate the developments all the more. The village is the birthplace of today's financial, commercial and entertainment hub of the world, Dubai.
Opening hours: 
Saturday to Thursday- 8.30am to 8.30pm
Friday- 2.30pm to 8.30pm
[Read: Best Shopping Places in Dubai]
4.Madinat Jumeirah

A modern interpretation of the traditional Dubai, Madinat Jumeirah has desert colored hotels, souq, wind towers festooned villas, and palm- fringed waterways. The place is especially beautiful to visit at night when it is illuminated with lights. The lush green gardens are a major highlight of this place and add to the mesmerizing look of the place.
5.The Dubai Fountain

You cannot miss the world's largest fountain system choreographed and illuminated with over 6600 super beautiful WET lights. It shoots water to a height of 150 ft, equivalent to the height of a 50 storey building. The 900 feet long fountain when performs everyday afternoon and evening, can be seen from 20 miles away.
Fountain performance schedule:
Afternoons:
All days except Friday:1:00pm and 1:30pm
On Fridays: 1:00pm to 2:00pm
Evenings:
Every day between 6:00 pm to 11:00pm, for 30 minutes
[Read: 10 Must have dishes in Dubai]
6.Burj Khalifa Observation Deck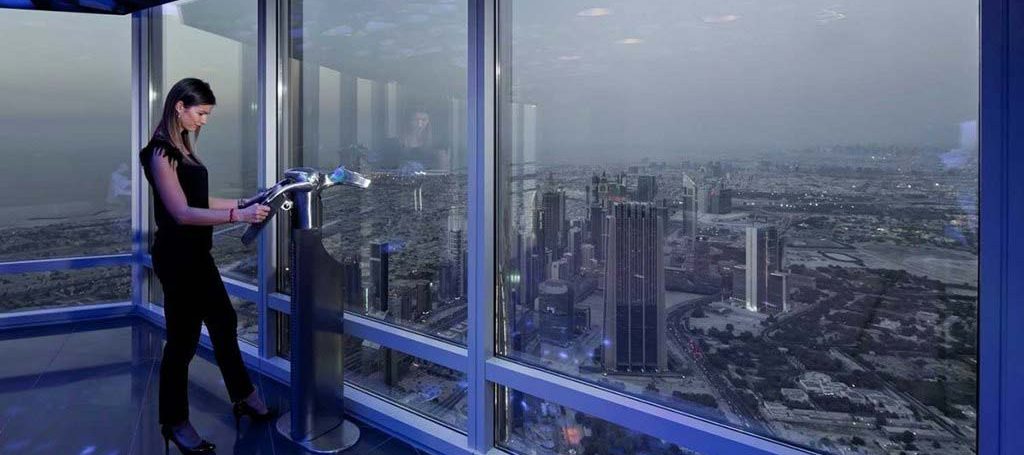 Your visit to Dubai is incomplete if you haven't seen the view of the city and its neighboring areas from the tallest building in the world- The Burj Khalifa. The view is nothing you would've ever imagined. Moreover, the feeling of standing in the tallest building of the world and seeing the view is a different high. It's a bet you've never seen anything like this ever before. Don't miss the spectacular view.
Ticket Prices:

Adults (>12 years)
General- AED 125
Immediate Entry- AED 400
Children (4 – 12 years)
General- AED 95
Immediate Entry- AED 400
 7.Ski Dubai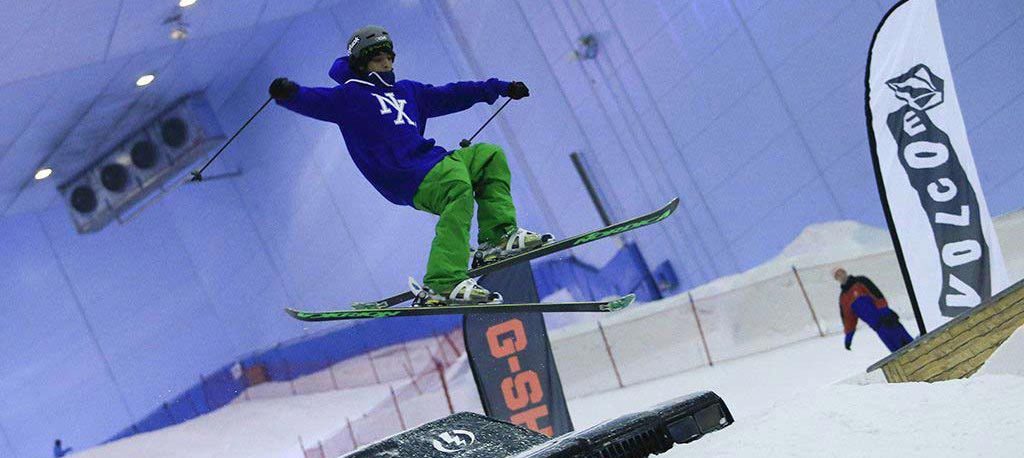 Offering a distinctive experience in the Arabian Desert, the Ski Dubai located in the Dubai Mall creates the snowy winter magic beautifully and allows you to indulge in a unique experience of indoor winter adventure sports. In this largest indoor ski park of the world, you can learn to ski, chairlift, bobsled, snow bullet zip line or simply swim with penguins. No matter which month you visit Dubai, Ski Dubai is always full of people enjoying snow.  So even if it's 50 degrees in Dubai, inside Ski Dubai, you can still play with ice balls.
Open hours:
Sunday to Wednesday
10:00 am to 00:00 am
Thursday
10:00 am to 01:00 am
Friday & Saturday
09:00 am to 01:00 am
8.Ibn Batuta Mall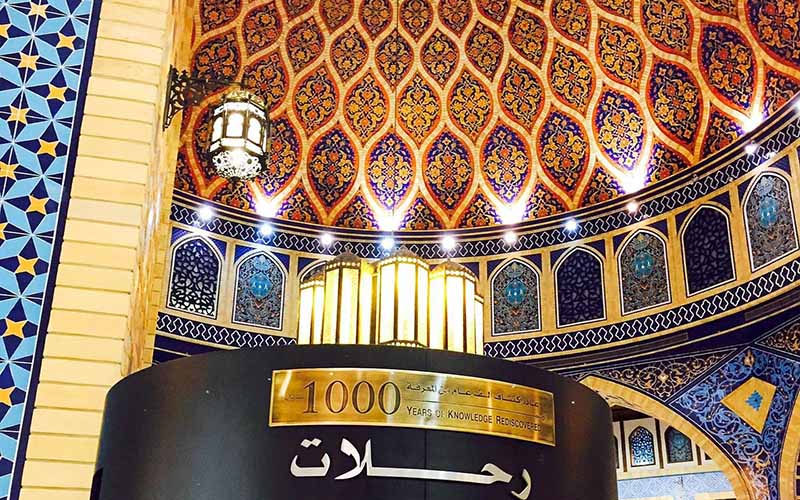 More than just a regular mall, Ibn Batuta boasts of marvelous architecture and courts named after various countries and regions of the world. Shopping in over 270 shops of the mall is not the only reason to visit it, but also the beautiful designs and architectures are a delight to see and take pictures.
Open Hours:
Sunday to Wednesday: 10am to 10pm
Thursday to Saturday: 10am to 12am
Dubai is a paradise of sun, sand, sea, food, shisha, camel rides, shopping, world records, and so much more.  It's rare to find such a unique blend of culture and technological developments anywhere in the world. The city of the richest and the poorest, Dubai is open to everyone.