Dubai is one of the prime holiday destinations for a holiday for global travelers. For the ladies, this is heaven as it offers plenty of opportunities to pamper themselves, visit the tourist attractions, and indulge in loads of shopping. No matter where you head into the city, whether it is a spa, fitness classes, nightclubs, beaches, venues or even events, ladies are always offered special packages. Dubai is a cosmopolitan city which houses people from various backgrounds, cultures, and religions living together harmoniously. One of the safest cities in the world where you can enjoy with your bunch of gal friends. We have listed some of the fabulous destinations for females which you should explore in Dubai.

Here are The Most Beautiful Places to Visit in Dubai
1. Splash and play with water at the Wild Wadi Waterpark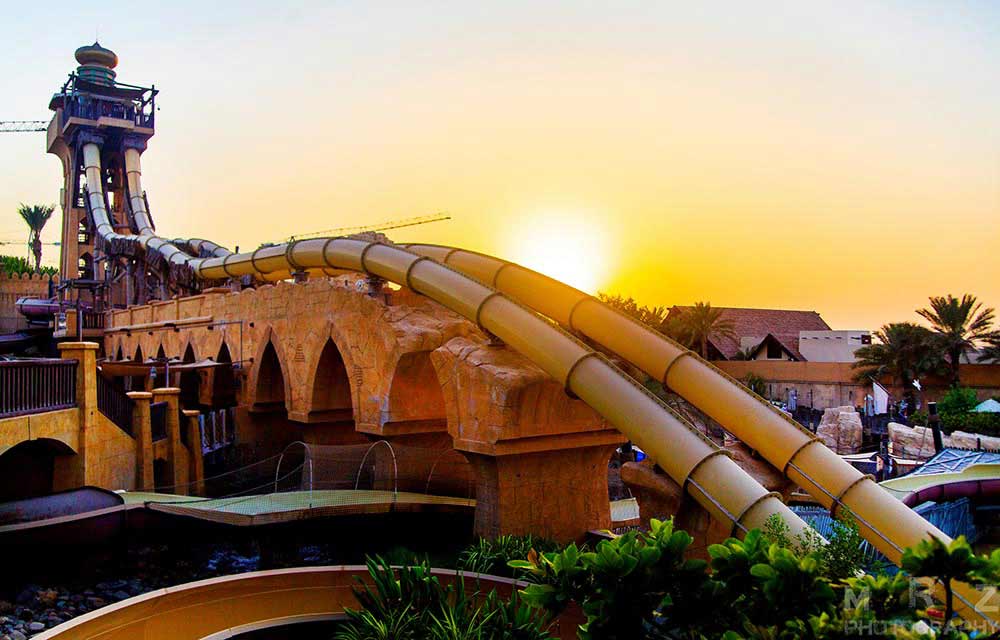 Every Thursday post sunset from 8 pm onwards, the ladies can enter this impressive water park for a discounted price of AED 205. This enticing water park that overlooks the beautiful Burj Al Arab offers thrilling rides and loads of entertainment activities. You will have to muster some courage to reach the crowning glory of the park, the Jumeirah Sceirah. But once you go with the flow, you will have to find serious reasons to leave this place. Just close your eyes and enjoy the fun as the water slide shoots you flat to the bottom at mind-blowing speeds.
2. Experience diverse treatments at Talise Spa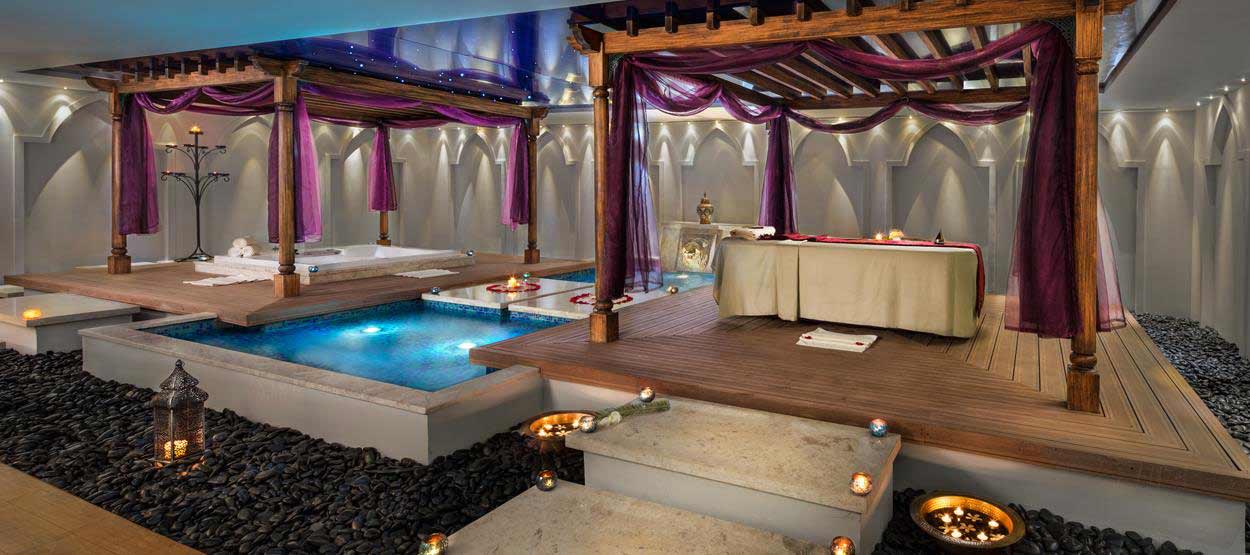 Few spots in Dubai offer the kind of pampering the luxurious Talise Spa at the Jumeirah Zabeel Saray resorts does to its guests. Termed as the largest spa in the Middle East, one can easily get lost in the world-class facilities at your disposal that includes the Turkish hammam area, decorated ceilings, and murals. For a special indulgence, we recommend you to try the Royal Ottoman treatment @AED 565 that features an all-day access to the spa, an indoor saltwater pool, a relaxation room, sauna, and steam room. You will have to bring your own snacks though. The prices may vary depending on the location and the season. Book early for a fabulous deal.
3. Charter a yacht in the Dubai Marina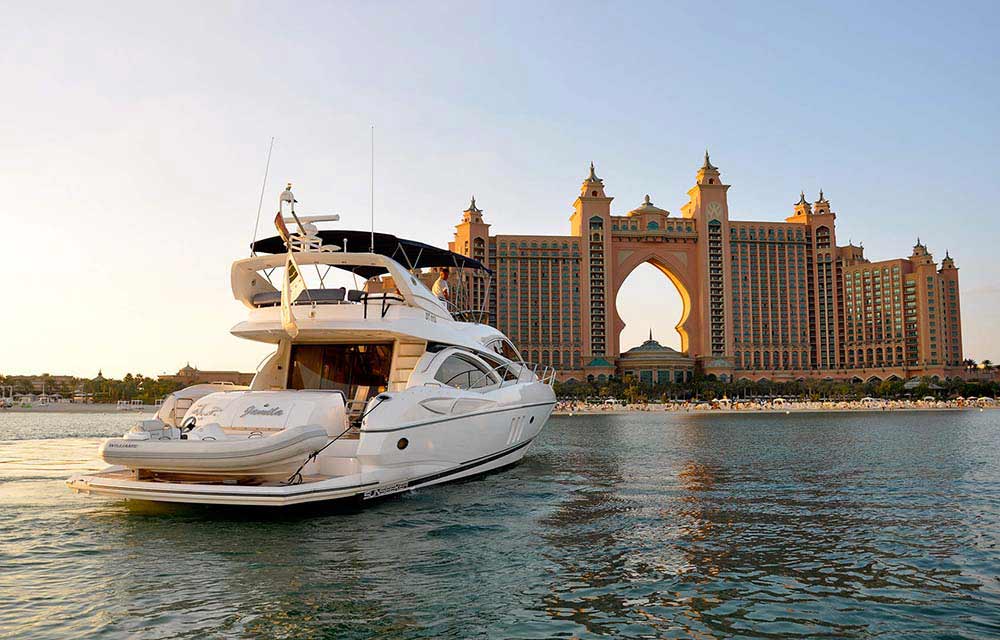 4. Ladies night out at China Grill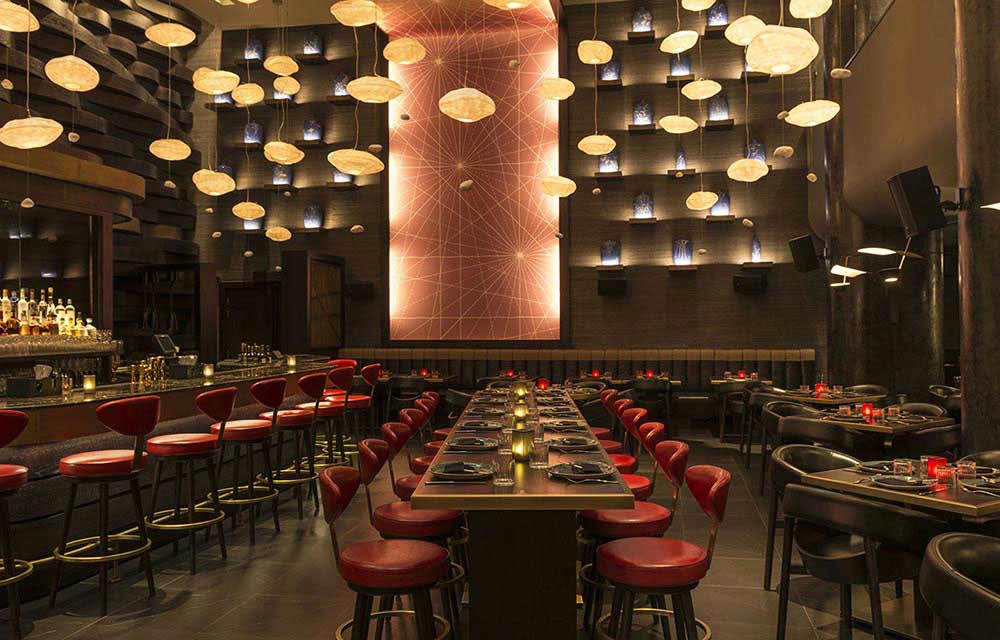 Ladies night is arranged at plenty of destinations in Dubai. The China Grill, a Chinese restaurant placed on the beach facing Westin Hotel is one of the best venues to enjoy a ladies night out. The concept of Madame Butterfly runs as the clock strikes 6:30 pm till midnight and offers 50 percent off on your food bill coupled with free beverages all night. With pop-up fashion boutiques in the neighborhood that houses a mix of international and local designs. So all the money you save at the China Grill can be spent without hurting your consciousness.
5. Unwind yourself at the Atlantis
The ShiQi Spa placed in the iconic Atlantis offers a wonderful environment to indulge in some serious pampering. Exclusive for the guests, relax or laze around the pool or on the private beach of the resort or relax with diverse treatments available at the ShiQi spa. Open from 10 am to 10 pm, there are special packages for women starting from AED 1570 that includes a wide range of manicures, pedicures, massages, aromatherapy, and a host of other treatments.
6. Bounce off the walls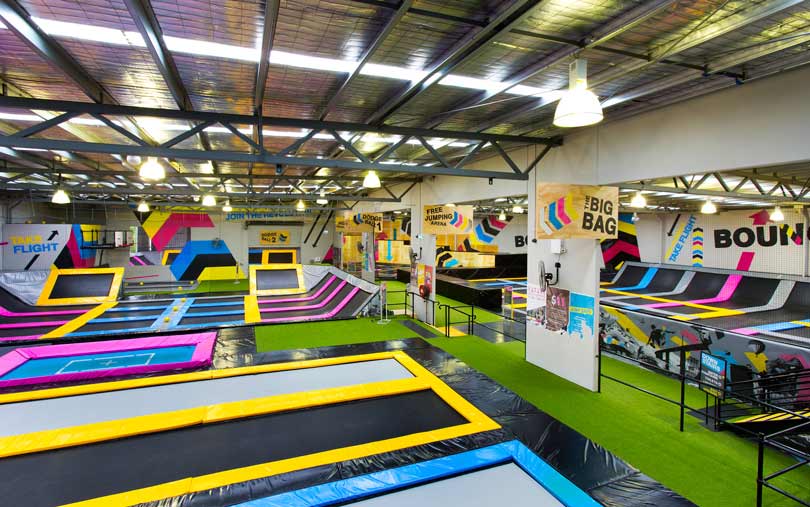 Come Monday evenings, the ladies in the city rush to Bounce indoor trampoline park in Al Quoz where they can aimlessly bounce on 80 interconnected surfaces. This unique workout @AED 80 per hour gets plenty of attraction from the women in the city. You will be surprised to know that the attendance rates are much more than traditional gym or fitness classes. Play dodgeball or perfect your slam-dunk or flip into airbags or bounce off the walls or simply enjoy quality time with your BFF. Prior booking is recommended else be prepared to wait in the long queue.
7. Head for a traditional afternoon tea at the Al-Bayt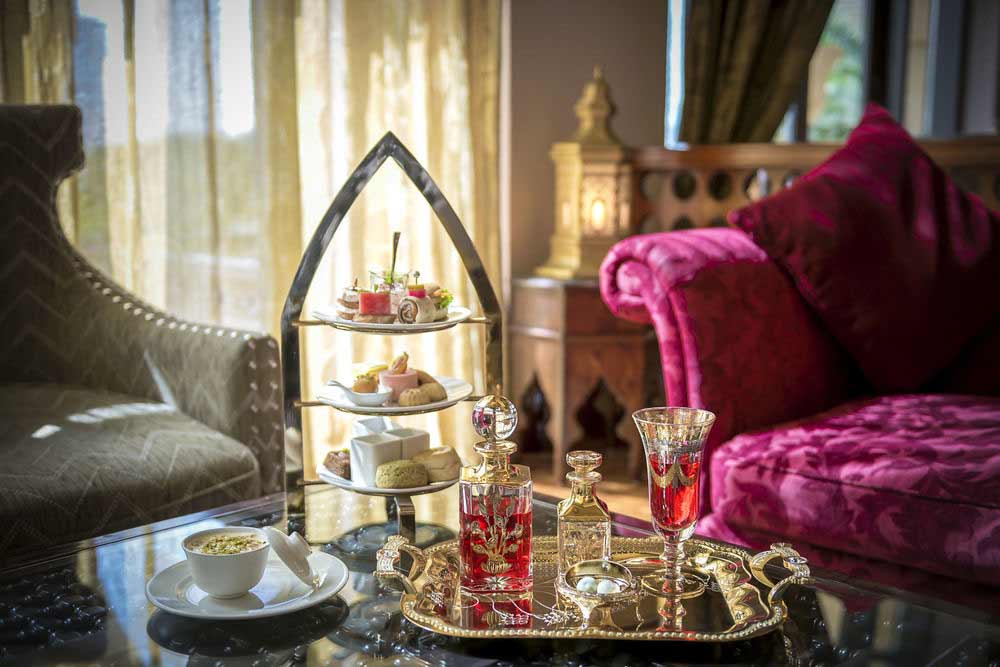 Looking for a girl chit-chat spot in the afternoon. Well, Dubai is home to plenty of pastimes, but the Al-Bayt in the Palace Downtown hotel simply steals the show from the rest. So, whether you want an authentic Arabian indulgence i.e. saffron & cardamom scones, camel milk, and pistachio crème Brulee or a classic English indulgence i.e. freshly baked scones with clotted cream, a wide range of jams, and finger sandwiches. There is something for everyone to match all tastes. So, once the clock strikes 2 pm, head to this place for a light snack and tea for AED 150 and AED 130 respectively.
8. Organize a shopping party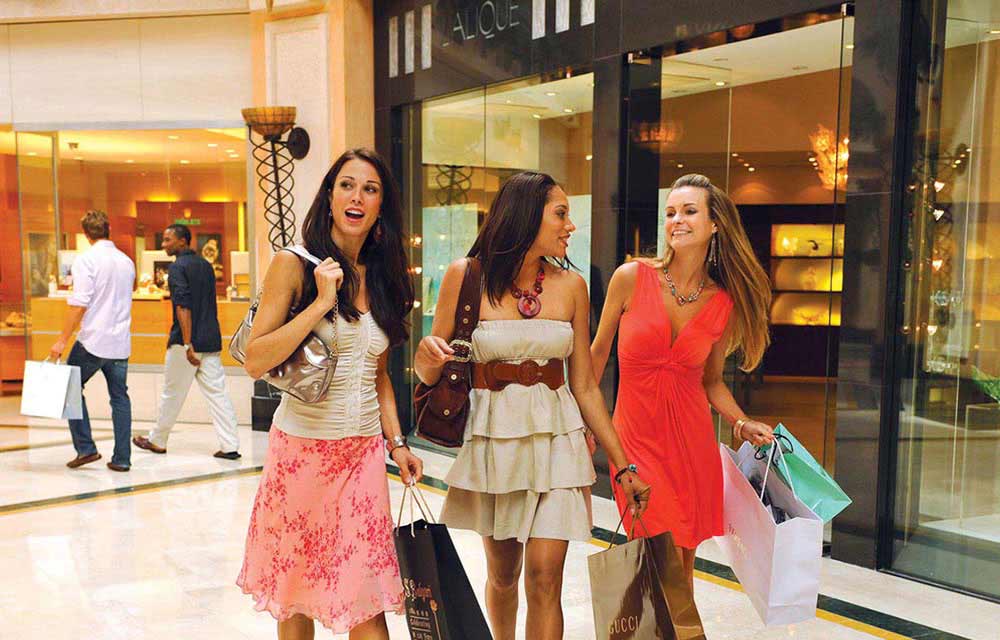 For women, shopping comes synonymously, so how can shopping be discarded when they are in one of the shopping meccas of the world. Monroe & Me offers Shop N' Style bashes for a group of five or more people. A stylist guides you and your friends through the collection and advises you based on what suits your style the best. Starting at AED500, this online boutique is spread across various locations in Dubai. So shop, shop, and shop till you drop.
So, what are you waiting for ladies? Pack your bags, gather your friends, and head off to a holiday to Dubai for some fabulous experiences, intense pampering, ultimate shopping, and complete fun and entertainment options all through your holiday.