One is well aware that if you are looking to have a good time with your friends and loved ones, Dubai is definitely on your shortlist. Once you are in this fantasyland-for-all, you are bound to be spoilt for choice, especially if you are in the mood for a party! From chivalrous nightclubs to happening rooftop bars to casual beaches, there are umpteen hot party spots in Dubai to kick back with some drinks and enjoy a grand night out with your friends.
Fret not, for we have meticulously picked out some of the most favorable party venues in Dubai for your pals. Whatever your needs, you are bound to find the right fit in Dubai.
8 Best Party Places in Dubai for Crazy Experiences with Your Buddies
1. Pubs and Beach sides

If you are in Dubai, you are never running out of pubs and beachside bars to visit. Whether you are looking to let your hair down or have a good time by the sea, Dubai has so many options that it's difficult to settle on one! Cielo Sky Lounge, Barasti, Above, Bliss Lounge, Jetty Lounge, O2 – these names are just the beginning. Once here, get ready to have the time of your life. Some of these places are also incredible venues for celebrating New Year's Eve in Dubai with your loved ones. 
2. The Raffles

If pubs don't entice you the way they call out to some others, The Raffles might be a good destination for you. Known widely for its architecture, this hotel is one of the most luxurious hotels in Downtown Dubai for a royal stay. It houses the Crossroads Cocktail Bar, TOMO, Azur, and more, including a spa. Most of these facilities are limited to adults only giving you a stylish and chic party vibe.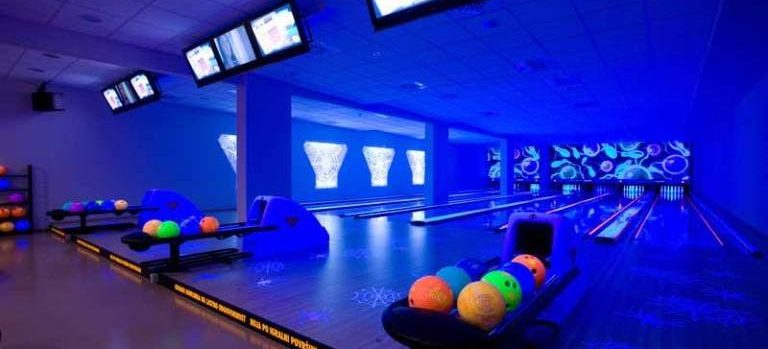 3. Bowling Alleys

Dubai has a lot to offer everyone. If your gang is into something sporty, bowling alleys might be a good destination for you. Dubai International Bowling Centre, Dubai Bowling Centre, and Bowling City are some of the places where you can head. Most of these locations allow group reservations, and it is advisable to do so, considering their working days and the potential crowds that can pour in.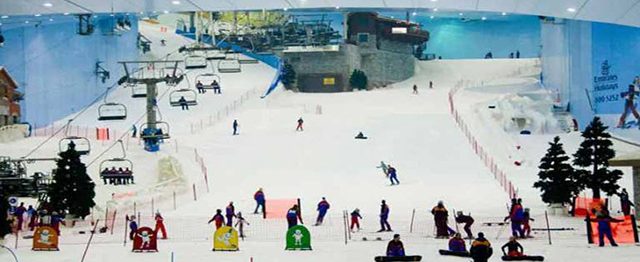 4. Ski Dubai
Are your friends seeking relief from the heatwave in Dubai? Hangout in one of the largest and full-fledged ski resorts in the UAE, a popular summer attraction in Dubai. With diverse activities, such as ski, snowboard and toboggan runs and other plenty of polar activities, you are sure to have non-stop fun moments. Check out the winter-themed Avalanche and Ice Café for a cup of hot chocolate and meet the penguins to complete the winter adventure.

5. Dubai Dolphinarium

Dubai and its extravagance cannot be overstated. If your party includes your friends as well as their little ones, the Dubai Dolphinarium is set to welcome you all. This house of a variety of parrots and seals, along with dolphins, has been entertaining guests since 2008, allowing them to not only interact with dolphins but also to swim with them. You can pick and book your shows and interactions, depending on when you are going. Additionally, you might also like to find your way through the Mirror Maze or experience the thrill of 5D and 7D cinema.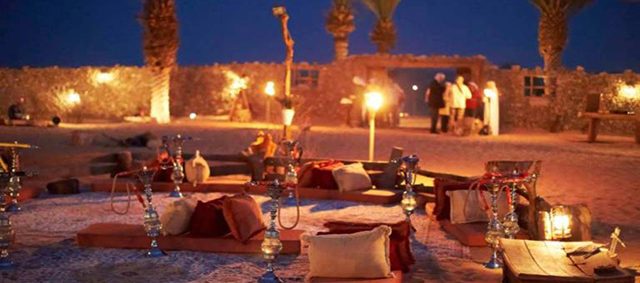 6. Desert Safari Dubai

Indoors not exciting enough for the party you are about to throw? Want your guests to soak in the rustic charm of Dubai? Pick and book your desert safari right away. One has the option of booking a morning, evening, or even an overnight safari. There are a wonderful array of thrilling off-road activities in Dubai like sand surfing and dune bashing. Escape into the cultural world with henna painting, live Tanoura performance, and a large feast.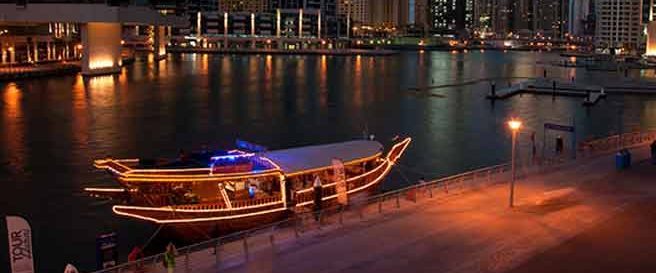 7. Dhow Cruise

If your party needs more of the 'exclusively Dubai' touch, look no further than Dhow Cruises. These stunning fleets of cruises are available in various sizes. For your party with friends in Dubai, you can book a cruise as per your need and sail down the creek in the company of your group with dinner, dance, and merriments. Before you book your cruise party, do spend some time checking the options available.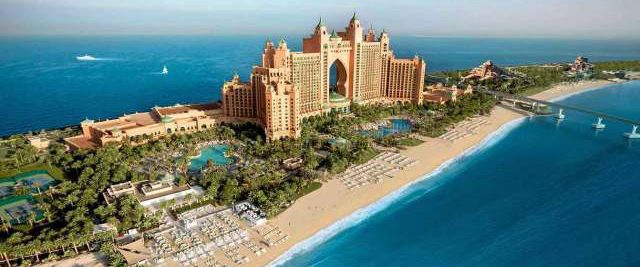 8. Atlantis, The Palm

One of the most attractive destinations in Dubai, this place fulfills all your indulgence needs under its roof. Atlantis, The Palm offers options for nightlife, yacht and boat cruises, seawater and waterpark adventures, and much more. Here, you can plan a lavish party to satisfy your luxury hunger. What's more, if it's a birthday party, the birthday boy/girl can avail a free day at their Aquaventure water park! Be sure to register beforehand.
Conclusion
Whatever your excuse to party, Dubai has the place for you. With its welcoming attitude and wide array of options to choose from, you can never go wrong. And you shall return with memories for a lifetime!