The park in Dubai, known as Dubai Creek, is one of the city's oldest green spaces. Due to its massive proportions, it is home to a wide variety of exciting destinations. As a result, it has become a popular destination for weekend trips with kids. It is conveniently located between Deira and Bur Dubai, near a floating bridge.
Vast grass, gardens, and playground expanses make this the second-largest park in Dubai. With its verdant surroundings and sea breeze, it is the ideal place to spend an evening in Dubai with your loved ones.
It opened in 1994 and is now one of Dubai's largest and oldest parks. The park in Dubai is located on the waterfront of a saltwater stream. It's reachable by boat and stocked with amenities, including a communications hub, cabin car, and an emergency room.
This beautiful park is only AED 5 per adult to enter.
Timetable for Dubai Creek Park
The hours of operation at Creek Park Dubai are as follows:
Sunday through Wednesday, 8:00 am – 11:00 pm;
Thursday through Saturday, 8:00 am – 12:00 pm;
and on public holidays, 8:00 am – 11:00 pm.
1. Children City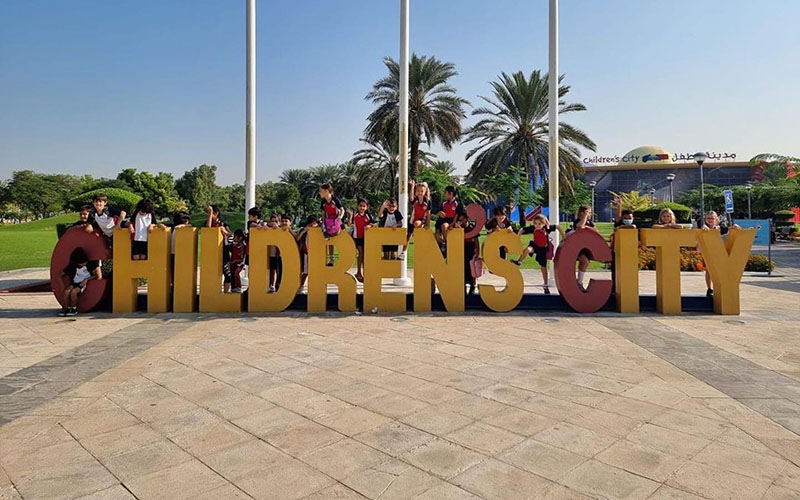 Image Credit: childrencity.dm.gov.ae/
Creek Park Children's City is an indoor infotainment center that provides kids with various hands-on learning activities, including a planetarium, a nature center, a global exhibition, and a technology and earth science gallery. There is also a toddler's play area with age-appropriate games.
The Al Ajyal Theatre is an excellent venue for both young and old.
Hours: Sunday through Thursday, 9:00 am to 7:00 pm, and on weekends, 2:00 pm to 8:00 pm AED 15-20 per person in fees.
2. The picnic will consist of a barbecue.
Families and groups of friends often gather at Creek Park to have a picnic and grill out. This beautiful barbecue place with pre-installed BBQ stations and athletic fields. Be sure to rush up on weekends, as it might get pretty crowded.
3. Dive With the Dolphins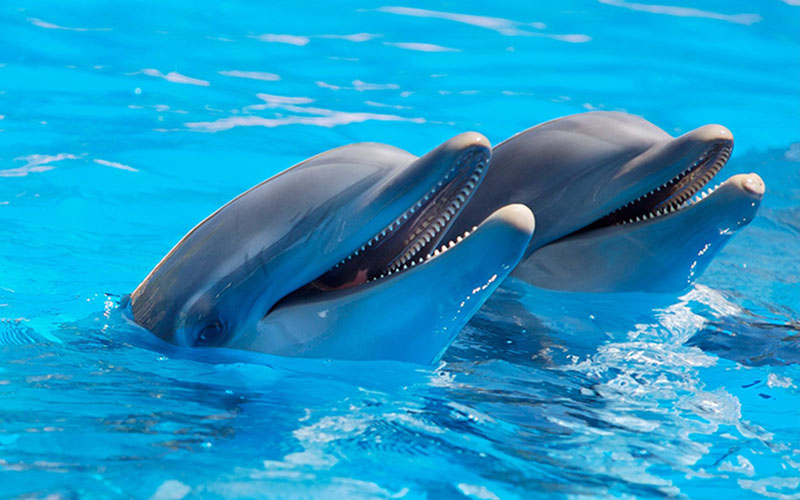 Dubai Creek Park is home to Dubai Dolphinarium. Feed the dolphins here with the youngsters or watch the seals leap through hoops. You can even swim with the dolphins if it's your lucky day at the Creek Park Dolphinarium. There are 20 different types of birds, a mirror maze, a trampoline room, and a 5D and 7D theater.
Open Mon-Sat 10 p.m. – 7:30 p.m. | Closed Sun
Adult tickets are AED 75, while children's tickets are AED 45.
4. Experience a Cable Car
The journey lasts 30 minutes, and you see the park from 30 meters in the air, providing a unique perspective of Creek. You can also shoot some great images of the Dubai Skyline and the creek waters from the height for your next insta post.
Hours in winter are 8 AM – 11 PM, while those in summer are 5 PM – 9 PM.
The cost is AED 25 per adult and AED 10 per child.
5. Glide through the water with a dhow
You can reserve a wooden dhow at Dubai Creek, also called a wooden taxi. It would open you up to the tranquil creek air of Creek Park in Dubai. In addition to the dhow area, you may stroll along a short boardwalk in Creek Park, Dubai.
Golf enthusiasts need not fret; Creek Park Dubai also features a miniature 18-hole course. This is why so many Dubai locals go there.
6. Head to Some Eating Joints
Creek Park Dubai is home to a single primary dining option. As an added bonus, numerous food stands and kiosks are located throughout the 2.6-kilometer facility. To eat quickly and refresh themselves, many people stop at these places. These areas also include a few shawarma joints and vintage cafes.
7. Enjoy a Short Train Ride
Miniature train rides are available in Creek Park Dubai for a limited distance. It is ideal for both children and adults.
8. Rent a Bike and Enjoy the view
There are themed gardens and flower beds that can be seen by bike. Those visiting Creek Park in Dubai can also rent bicycles. You can obtain a little bicycle for two passengers, and for four people, you can have a big bicycle. Costs for using the space are 30 AED per hour.
9. Cast your Eyes on the stage
There is also a sizable amphitheater at Dubai's Creek Park. Over 1,200 people can be accommodated comfortably.
10. Try the Mini Golf
Mini golf enthusiasts in Dubai need not fret; Creek Park also features a miniature 18-hole course. Due mainly to its feature, many locals of Dubai make the trip to see it.
Conclusion:
Overall, there is a wide variety of fun activities to select from in Creek Park Dubai. The Dubai Creek Park bird exhibition, held in the Dolphinarium, is a part of this.