Dubai is well-known for its opulent architecture, lavish malls, and high standard of living. The city is known for its grandeur and splendor, but there is so much more to experience here. From skydiving in Dubai to desert safari, there are numerous things to do. For those in search of offbeat adventures, it is home to a number of hidden jewels. Dubai has a wide variety of attractions, including historical institutions and tranquil green spaces perfect for getting away from the city. In this piece, we will go in search of some of Dubai's best-kept secrets.
Hidden Gems in Dubai
1.  Alserkal Avenue
Formerly an industrial area, Alserkal Avenue is now a thriving center for the arts. There are more than 60 art places there, such as galleries, studios, and theaters. There will be seminars, film screenings, and gallery displays for guests to enjoy.
2. Dubai Miracle Garden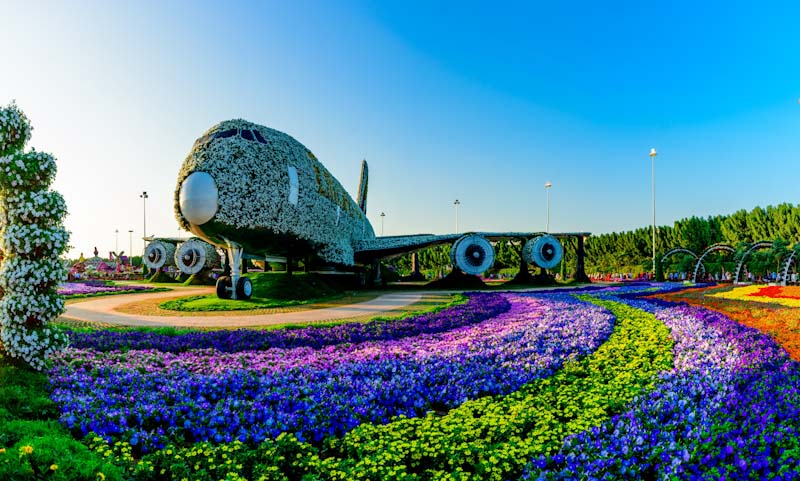 The Dubai Miracle Garden boasts more than 45 million flowers spanning 72,000 square meters, making it the most extensive flower garden in the world. It is an incredible sight that you simply must see. The garden features several distinct areas for guests to explore, such as a butterfly garden, a floral clock, and a heart-shaped pathway. Spend an afternoon unwinding and appreciating nature's splendor in the garden or go for a romantic date in Dubai.
3. Dubai Museum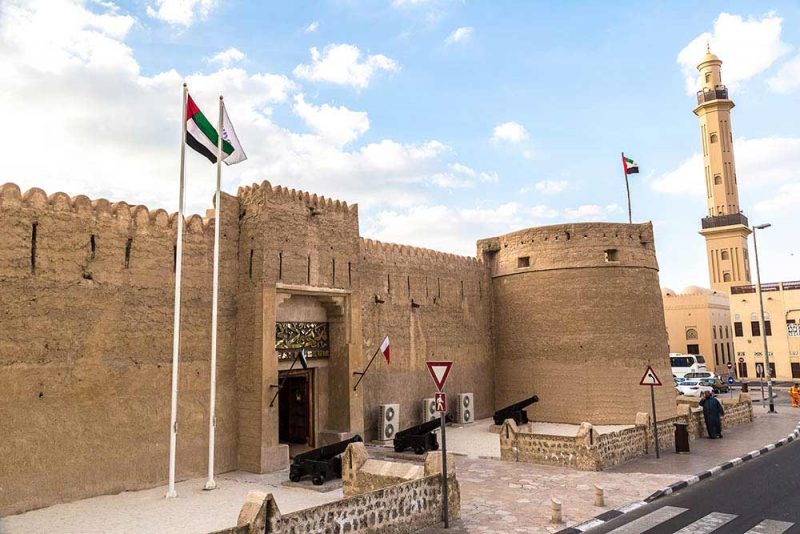 Despite Dubai's reputation for cutting-edge buildings, the city's history may be explored at the Dubai Museum, part of the Al Fahidi Historical Neighbourhood. The Al Fahidi Fort, which was constructed in the late 1700s, now serves as the museum's home. The exhibitions provide insight into the customs and practices of traditional Dubai life.
4. Dubai Design District
D3, or Dubai Design District, is a cultural mecca for those interested in design, fashion, and luxury. Around 400 design and fashion firms call it home, and guests may enjoy runway presentations, gallery exhibitions, and hands-on seminars.
5. Coffee Museum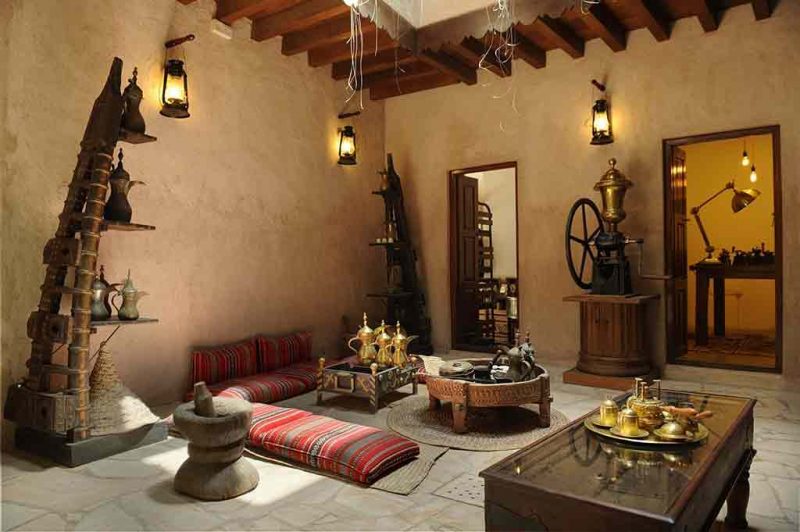 See the rich history and culture of coffee at Dubai's hidden jewel, the Coffee Museum. The museum educates guests on the history of coffee, its cultural significance, and the various methods of preparing it.
6. Ras Al Khor Wildlife Sanctuary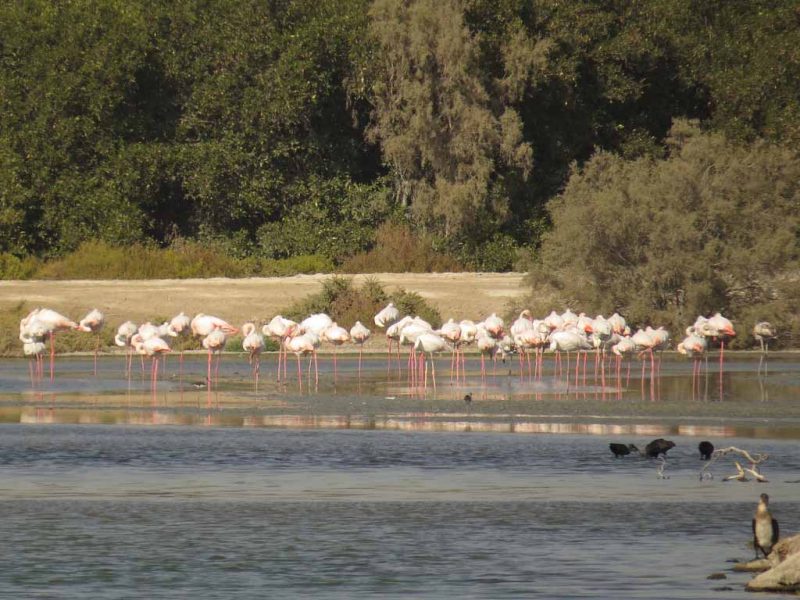 The Ras Al Khor Wildlife Sanctuary is a wonderful getaway for city dwellers who need to get away from it all. Around 450 bird species, including flamingos, herons, and eagles, make their home in this wildlife preserve. The walkway at the bird sanctuary allows guests to get up and personalize with the avian residents. You can learn a lot about the birds and their migration patterns by going on a bird-watching tour of the sanctuary – definitely one of the unique things to do in Dubai.
7. Jumeirah Mosque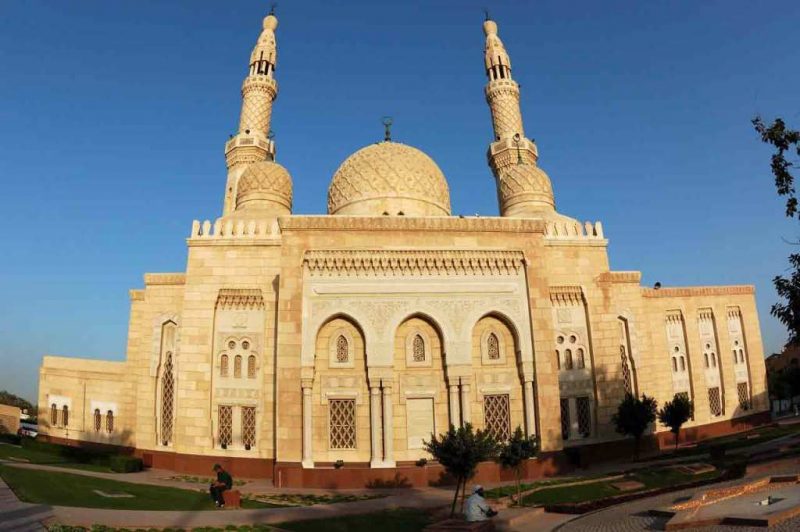 One of the few important mosques in Dubai that welcomes non-Muslim visitors is the Jumeirah Mosque. Guided excursions will introduce guests to Islamic culture and architecture.
8. Green Planet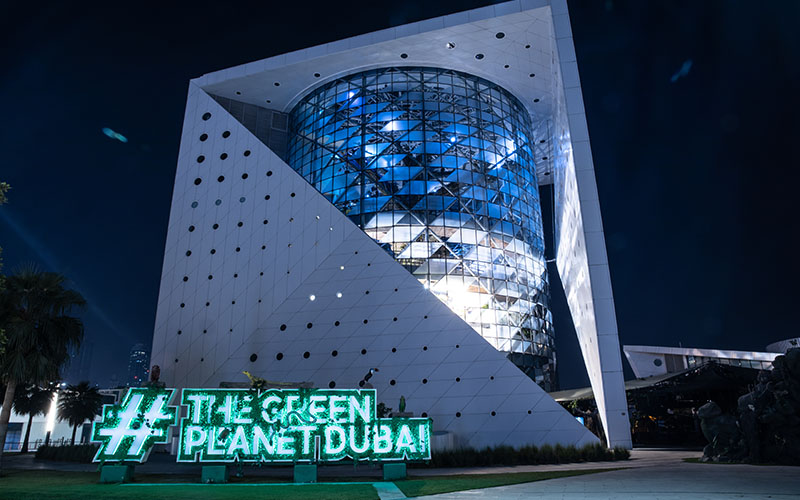 The Green Planet is an indoor rainforest with over 3,000 plant and animal types. Visitors can climb into the tree canopies and learn about the rainforest's complex ecosystem.
9. Hatta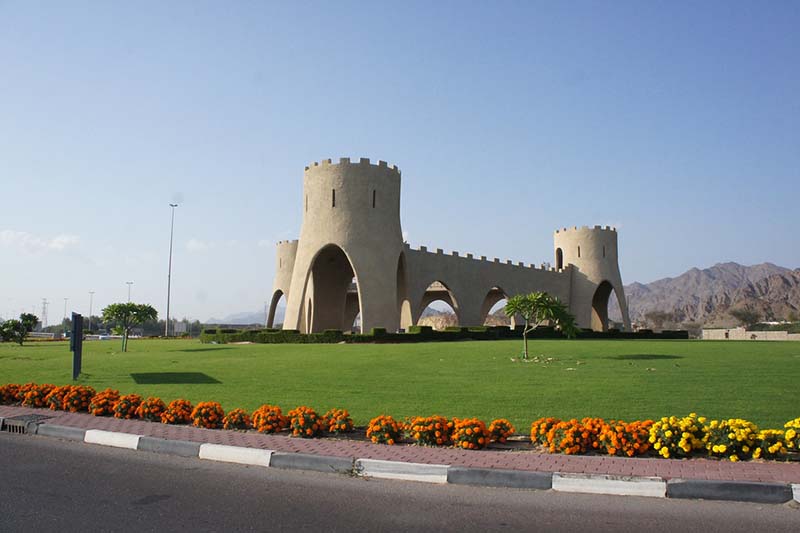 Hatta is a little-known treasure that can be found just outside of Dubai. There are beautiful vistas, hiking routes, and opportunities for water sports in this hilly location. You must plan a trip here if you want to experience off-road adventures in Dubai.
10. Dubai Opera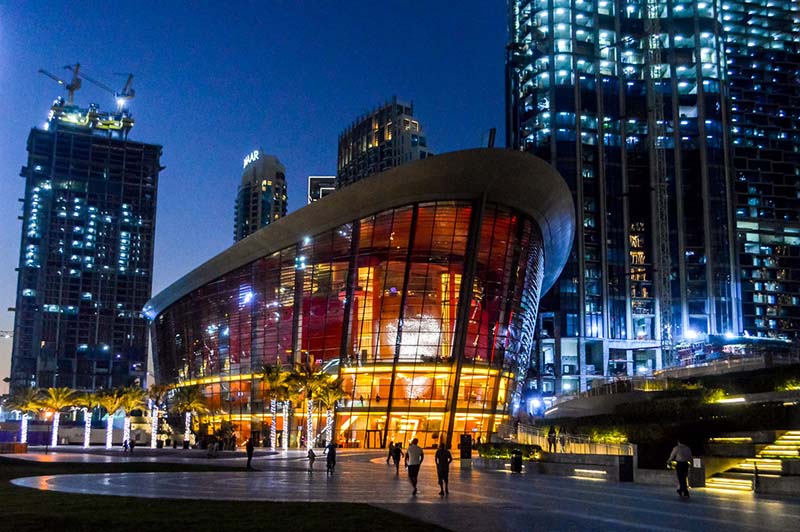 The Dubai Opera is not exactly a well-kept secret, but it is often neglected by vacationers. Opera, ballet, and theater performances are only some of the activities that have been staged at the opera house.
11. Al Shindagha Museum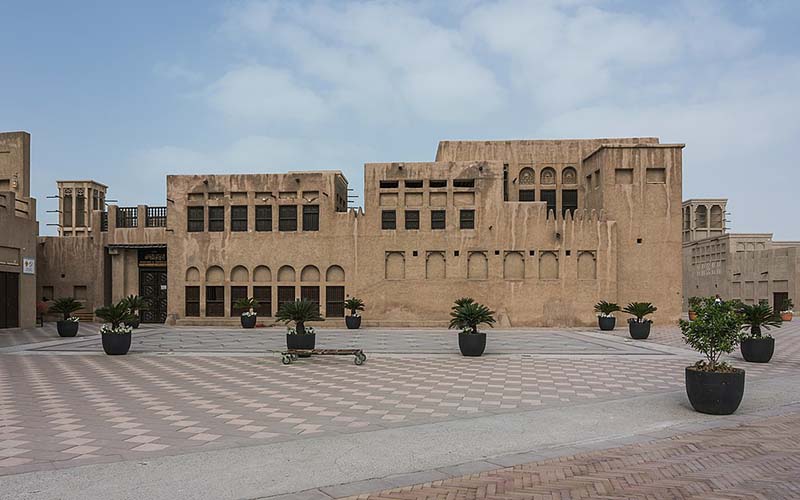 The Al Shindagha Museum is the place to go for something a little bit different. Discover the history and culture of Dubai in this museum. Located in a classic Emirati home, it is an excellent resource for learning about the culture, history, and pre-oil-boom lifestyle of the city. It is one of the most insightful museums in Dubai.
12. Quranic Park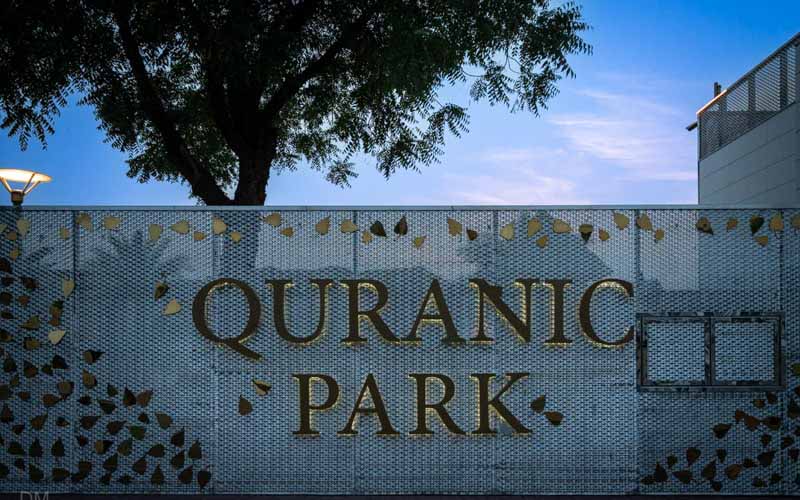 The Quranic Park is another one of Dubai's undiscovered treasures. This park is one of a kind since it highlights the close relationship between Islam and the natural world. The park is segmented into areas that focus on various themes from the Quran. The park's gardens feature flora referenced in the Quran, allowing guests to take in the scenery while also gaining insight into the spiritual significance of each plant. A replica of the Hira Cave in Makkah, where Muhammad (PBUH) received his first revelation, is also on display at the park.
 13. Black Palace Beach
Away from the hustle of the city, visitors to Dubai can relax on one of the city's many secluded beaches. The Black Palace Beach is one such spot; it is tucked away at the end of a residential subdivision and can only be reached on foot. This quiet beach is ideal for people who want to get away from it all while yet enjoying breathtaking views of the city of Dubai.
14. Souks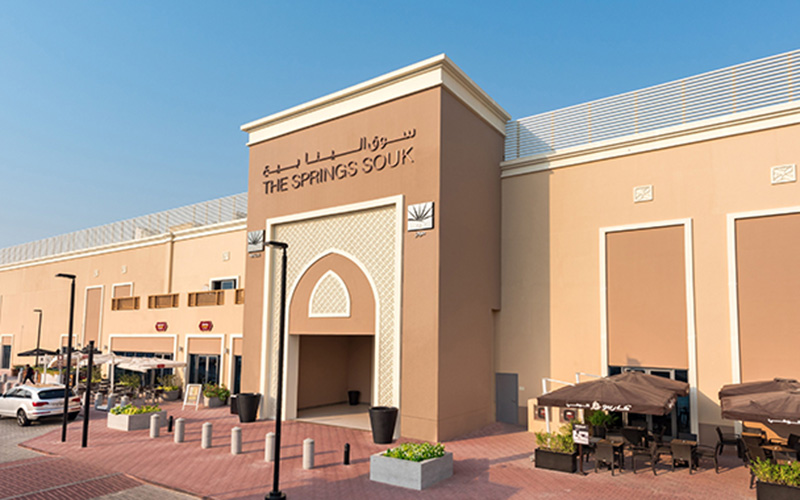 Dubai is a favorite vacation spot since it has so much to offer like shopping. The Gold Souk, along with the Spice Souk, are two of the historic souks that visitors can peruse to get a feel for Dubai's rich cultural heritage. Visitors should also prepare for the heat by drinking plenty of water. Last but not least, it is smart to schedule trips and activities in advance to avoid disappointment. Although Sprink Souk is one of the big malls in Dubai, it is less known to tourists. Meena Bazaar is another go-to shopping hub.
FAQs
What are the top hidden gems in Dubai?
Some of the best-hidden gems in Dubai are Coffee Museum, Alserkal Avenue, Love Lake, D3, Ras Al Khor Wildlife Sanctuary and Black Beach.
What is the most beautiful thing in Dubai?
The most beautiful thing in Dubai is the tallest building Burj Khalifa. Some of the other must-hit sights in Dubai are Burj Al Arab, Dubai Opera, Dubai Frame, Museum of the Future and Palm Jumeirah.
What are the hidden gems in Dubai for shopping?
Although there are many luxury
shopping destinations in Dubai
,  souks like Textile Souk, Niaf Souk, and Madinat Jumeirah are lesser known to people for shopping.
What are the free things to do in Dubai?
Conclusion
Dubai is home to many unsuspected treasures. The city has more to offer than just a posh way of life, with museums that provide insights into its history and beautiful parks and beaches. Thus, if you want to see a different side of Dubai on your next trip there, check out some of these unusual sights.